Greetings!
With summertime upon us most of us are realizing that we better get busy planning the family summer getaway. I love to travel, and believe that people today feel that it is their god given right to travel – and so do the cruise lines, resorts etc. as they have easily made travel more affordable for families.
This sentiment is widely recognized in the travel industry, in fact experts at the Leisure Travel Summit, held in New York earlier this month predicted that the travel industry might be looking at its strongest summer on record.
A forecast from Orbitz predicts that 75% will take a summer vacation, plus AAA showed in a recent survey that nearly one-third of respondents plan to take a multi-generational trip within the next 12 months.
The trend is geared towards families connecting, being together, and creating those "priceless" memories. Vacations are truly an investment in building relationships with family, partners and loved ones and Americans are placing a high value on this aspect of their lives.
As travel agents we have seen a rise in last minute reservations, and I can attest to the fact that this is the busiest season Incredible Journey has had for years! We hope you remember us when planning your next "Incredible Journey" no matter the destination. We will always put you first, this is your vacation and there are no take backs - it should be perfect every time! Here's hoping we see a lot of "out of office" notifications this summer!
In this Issue
Now's the time to...

Have a travel question? Ask Endora!
Check out Joyce Craddock and Patricia Ellington's itinerary on Crystal Symphony's Nautical Norway Voyage June 4, 2013 - June 15, 2013
On a budget? Now is the time to go to Costa Rica - it is affordable and a fabulous destination for adventure!
Christmas! Now is the time to reserve!!!
Ask about River Cruising! It is a fabulous way to travel to Europe
Now is the time to start planning for spring vacations (I know it's not even summer yet) but space fills up quick for spring break!
Dear Endora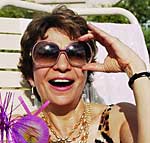 Dear Endora,
What is a river cruise?
Cruise curious

TRAVEL INSURANCE

Travel insurance can protect you from substantial losses that result from a variety of situations, including canceled trips, lost baggage, medical emergencies, supplier defaults, as well as other unforeseen circumstances.
Chocolate Truffles with Orange and Grand Marnier Flavors

I am in for fabulous food aboard Crystal Cruise Lines Symphony...I won't make this at home, but I sure will enjoy it on board! Cheers!
Featured Property - The Kahala Hotel and Resort


Long recognized as the hideaway of international royalty and Hollywood celebrities, "Hawaii's Legendary Hotel" has been reborn with unrivaled standards of luxury and comfort. This secluded luxury resort is on a selected beachfront in Kahala overlooking both Diamond Head and Koko Head craters, yet is within ten minutes of Waikiki's world-class shops and entertainment.
Follow Me on My First Ever Crystal Cruise!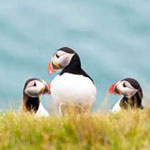 Feast your eyes on puffins in Iceland, picturesque fjords in Norway and regal treasures in England.
Follow me!