Greetings!
Just the other day I was watching Fox Business News at the gym and an entire segment was on TRAVEL - and what a huge business this industry is. One of the more interesting segments to me was when an itinerary for a family of four was price matched between the online mega travel sites with a smaller travel agency.
The outcome was as I expected the independent travel agency had the best price by several hundred dollars. But more importantly the independent agent did ALL the work and even provided a detailed personalized itinerary on the destination the family was traveling to.
Remember online is NOT always the best way to book travel. Travel professionals will not only save you time and money, they will strive to make your vacation extraordinary! I can attest to the fact that our repeat and referral clientele is what keeps us in business, so if we don't do a good job we won't be around!
In this Issue
Kauai's Many Spectacular Beaches


The oldest of the Hawaiian Islands, Kauai – the Garden Isle, has some of the best beaches in the state. Every beach in Hawaii is affected by the different seasons so always use caution when exploring an unfamiliar area. The typical rule of thumb is that during the summer months the North shore is typically calm, whereas the South shore can have a bit more surf. The East shore and West shores are always unpredictable, so make sure you ask before you wander into the ocean.
Now's the time to...

Have a travel question? Ask Endora!
Planning a family reunion or group cruise in 2014? We can establish a group for you at a better rate, you get more amenities and lower deposit is required! Email pat@incrediblejourney.net for more information!
December is just around the corner - at least for travel! Reserve your vacation for the Holidays NOW before space is gone!
Is Europe on your mind? We specialize in personalized vacations to Europe and can combine land options with cruises effortlessly!
Dear Endora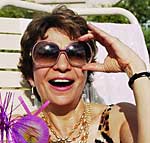 Dear Endora,
I am getting ready to be nominated leader of putting together our large family vacation. I have heard from friends that this is a huge undertaking and getting everyone coordinated for payments can be a nightmare. When I use the services of Incredible Journey can multiple payments be made by several family members?
Getting Organized!

Top Ten Reasons to Choose a Cruise Vacation

Wondering what to do to recharge your batteries? Think of cruising for your next vacation experience. According to the Cruise Line Industry Association, the top ten reasons to choose a cruise are
Sizzled Citrus Shrimp

Tried this dish this past weekend - perfect for the nice spring weather and it is a healthy, easy dish for dinner!
Featured Property - Ritz Carlton


Located 10 miles north of Lahaina The Ritz-Carlton is nestled into the sloping hills of a historic pineapple plantation. Surrounded by 54 championship holes, two designed by Arnold Palmer, the Ritz-Carlton is recognized as Hawaii's premier golf resort. This five diamond hotel is part of the 1,500 acre Kapalua resort, a secluded enclave famous for its preservation and nurturing of the island's beauty. Surrounded by century-old Cook Pines and Ironwood trees, the property slopes down to a beautiful secluded white sand beach and overlooks the island of Molokai.
Eco-cruising-an introduction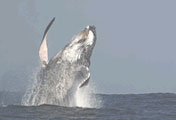 The popular image of cruising is a modern, mass market ship filled with literally thousands of people freighted from one familiar port-of-call to the next; not so eco-cruising. As the name implies, eco-cruising is all about the exploration of nature and the environment from the vantage point of the earth's oceans, seas and rivers. The expanding appeal of environmental tourism in general and eco-cruising in particular is evident in the great number of options a traveler now has to commune with the natural world from the bow of a ship.
Read more...