Greetings!
As of February 2013 Incredible Journey is now a Signature Travel affiliate - you might ask what this means to you, our loyal customers. Ultimately this will provide our clients with the best value and most tintilating experiences ever imagined. For starters Signature Travel is a professional co-operative of the travel industry's leading retail agencies whose sole objective is to serve the unique needs of discerning travelers.
This network was established over 50 years ago and combined sales are in excess of $5 billion. Thus the buying power is leveraged to provide our clients the best value and most unique journeys available.
We have exclusive arrangements on the majority of the cruise lines - which entail special rates not provided to non Signature agencies, plus often times select cruises are provided with one of a kind travel excursions solely for our guests.
As most of our clientele are world travelers it will behoove you to always get our input in any and all of your travel plans.
It truly is a myth that the do it yourself world of online travel is the best way to travel. The only advantage has always been that you can make the booking yourself and it is instantaneous. We can do the same for you, and then you will have our agency, Incredible Journey, backing you PLUS our Signature affiliation which provides even more strength to our requests.
The saying in our profession has always been - "Without a Travel Agent, you are on your own." Travel is a service industry that is quite detailed, and everyone at Incredible Journey LOVES what they do!
Give us a call when you are ready to travel again - no matter the destination!
Cheers!
In this Issue
On the Spot: Should a cruise be booked through a travel agent?

Question: I'm planning to take my first cruise – a seven-day Alaska voyage. I'm an Auto Club member and am wondering whether there are advantages to booking the cruise through the Auto Club instead of directly through the cruise line.
Skip Pedigo
Huntington Beach
Now's the time to...

Have a travel question? Ask Endora!
Join Joyce Craddock and Patricia Ellington on Crystal Symphony's Nautical Norway Voyage June 4, 2013 - June 15, 2013
Windstar is headed back to Tahiti in 2014!!!!
Check out what Disney has to offer!
Sign petition to save Hanalei
If you plan on traveling for the holidays, now is the time to start planning your vacation...
Last minute deals are available and change everyday, CALL/EMAIL us for a quote! That is what we are here for!
Dear Endora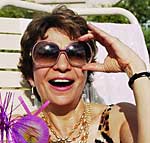 Dear Endora,
What is the first tree that will grow in lava?
Glenn

The Ultimate Guide to Travel Packing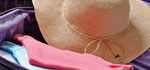 Courtesy of Independenttraveler.com
Welcome to IndependentTraveler.com's comprehensive guide to packing for a trip. On this page, we offer expert tips on what to pack, what to leave at home and how to solve the most common packing dilemmas. You'll also find cool interactive tools such as an interactive packing list and a quiz to find out your packing personality.
One-Dish Chicken and Rice (Asopao de Pollo)


My daughter and I made this meal just last week - we added 2 different kinds of chiles for more depth of flavor. Super easy to make and better for leftovers. Everyone loved it and it is pretty healthy!
Featured Property - Sea Song at Kahili Bay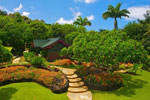 Nestled on a spectacular ocean bluff, this exquisitely designed residence offers guests an opportunity to enjoy one of Kauai's most breathtaking ocean, mountain and river views. Situated amidst lush tropical gardens, this 12 acre estate is a 10 minute walk down our beach path to one of Kauai's most secluded and scenic beaches.
Great care was taken in the design and construction of this remarkable home built with the help of many of Kauai's finest craftsmen. Beautiful materials, fine woods, stone and tiles are highlighted by a unique blend of tropical colors; nature's "garden palette" is truly reflected inside and out. The dramatic colors of the Great Room's high-beamed ceiling coupled with the custom-made Teak sliding doors perfectly frame our inspiring ocean and river panorama. In fact, every room in the Main Residence affords guests stunning ocean views.
Save Hanalei!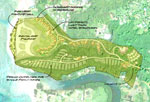 Many of you might not know that the existence of the north shore, specifically Hanalei Bay is in jeopardy of being ruined forever...
For the past several years there has been a growing concern amongst Kauai locals and visitors that a very well funded LLC is trying to muscle their way into the north shore and develop the old Hanalei Plantation and the adjoining sacred Hawaiian Fishpond lands.
Today, February 27, 2013, the Kauai Planning Commission just approved the consolidation of these 2 land parcels equaling a total of 63 acres – Ohana Hanalei LLC, the development company, will try and develop the old Hanalei Plantation with single family homes which will be strewn along the ridge, and the second parcel they acquired would be a hotel that would sit right below Hanalei Bay Resort on the sacred fishpond.
Land will be developed in the islands, but to take a protected and sacred area and to build right at the base of it just does not make sense in today's conservancy mind set. Most areas in Hawaii are trying to recreate once native Hawaiian lands and bring them back to their original state – and nowhere in Hawaii are these areas building mega resorts around these lands.
Read more...