Greetings!
We have been super busy at Incredible Journey! Thankfully people are traveling again, and still with the economy being not back to normal there are travel deals out there, depending on when you travel. Summer is starting to fill up already, definitely the sign of the good ole days!
Agents have been busy experiencing cruises, traveling to new destinations – all in efforts to help you, our valued clients, have the best experience possible when planning your "Incredible Journey."
New for next year is a hosted cruise by yours truly to Iceland, the Norwegian Fjords and other "off the beaten path" locals, please check out the flyer in this newsletter.
And with our newest travel consultant, Kim Giordano, we now venture into being a production company as we host our first ever "Incredible Country Hawaiian Style" concert on Maui. If anyone is interested the rates we have secured are extremely low considering the rate Expedia and other online booking engines are charging for room only! You can check the flyer out which is attached to this newsletter – we hope it is a home run!
So all in all 2012 has been a fantastic year for travel and for Incredible Journey – it is my goal to share all our expertise with our clients so that you get the best value, but have an extraordinary experience because anything less is just not acceptable.
We pride ourselves on the repeat and referral clients we have – nothing makes my day more than hearing back from a client whose well deserved vacation beat all expectations!
Thank YOU for your continued business and each and every opportunity to help create memories that last a lifetime!
In this Issue
Christmas Around the World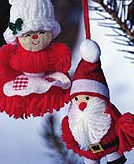 The Christmas season is truly a world event. The spirit of peace and joy, glad tidings and gift giving, shine forth upon the earth in a myriad of ways, even in countries without a predominantly Christian population. In fact, many of the traditions we now lovingly associate with this special time of year came from centuries-old customs in distant lands.
Now's the time to...

Join us in Maui for the 1st Incredible Journey Country Music festival at the Wailea Marriott Resort & Spa, March 7th - 11th 2013
Have a travel question? Ask Endora!
Join Joyce Craddock and Patricia Ellington on Crystal Symphony's Nautical Norway Voyage June 4, 2013 - June 15, 2013
Book your expedition cruise with the Great Whales Feb. 23 to March 2, 2013, The trip is a Lindblad/National Geographic Expedition!
Start planning 2013 weddings now as private homes/condos fill up quickly. Most of the summer beachfront homes are already sold out!!!
Dear Endora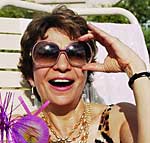 Dear Endora:
Help – I'm an adventure addict and my girlfriend is taking me for my first visit to Kauai. What is one adventure not to be missed?
First Time Visitor to Kauai

Coconut Chicken Soup

This sounded like such a great recipe, I use to go to La Bou where I live, and they had the best Thai Chicken soup - this one is rated very high, enjoy!
Featured Property - Polynesia by Gauguin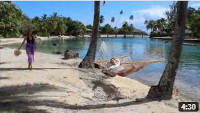 Iceland - Why would one want to visit?

The answer is simple, and once one knows, not surprising!
Iceland is a land of tales, legends, volcanoes, hot springs and glaciers. Probably, nowhere else on earth are the forces of nature more evident than here.
Iceland is the closest European country to the United States—four-and-a-half hours from New York to Reykjavík, Iceland's capital.
Read more...