Upcoming Events
A Special Welcome To New Members
AnswerFirst Communications, Inc.
Matt Herron
1602 North 21st Street
Tampa, FL 33605
Dave Scott
1717 East 7th Avenue
Tampa, FL 33605
Roberto Torres
1910 East 7th Avenue, Suite D
Tampa, FL 33605
Anndrea Dohring
(Tampa Convention Center Docks)
Tampa, FL 33602
Ralph Kirchen
17633 Gunn Hwy # 146
Odessa, FL 33556
Gabrielle Perham
16031/2 East 7th Avenue
Tampa, FL 33605
Anndrea Dohring
(Tampa Convention Center Docks)
Tampa, FL 33602
Thank You To Renewing Members
Lincoln Tamayo
1407 East Columbus Drive
Tampa, FL 33605
Linda Wilcox
1910 East 7th Avenue
Tampa, FL 33605
Jennifer Hauanio
3808 East Drive MLK Boulevard
Tampa, FL 33610
Hillsb. Co. Econ. Dev. Sm. Minority Bus. Dev.
Brenda Eighmey
7402 West 56th St., Bldg 400, Suite 425
Tampa, FL 33617
Konstantinos Chilias
1729 East 7th Avenue
Tampa, FL 33605
Jimmy Kalamaras
1324 East 7th Avenue
Tampa, FL 33605
Stephenson International Shipping
Judy Stephenson
1717 South 50th Street
Tampa, FL 33619
Tony & Larry Scaglione
2001 North 22nd Street
Tampa, FL 33605
Click on a
highlighted company name to learn more about your fellow members.
Ybor Chamber
Member Spotlight
Located in the heart of Ybor City on La SÚtima is Revolve Clothing Exchange, a unique boutique that offers an eclectic mix of fun & affordable men's and women's new, used and vintage clothing and accessories. Opened in October 2006, Revolve Ybor is a favorite of those who like to create their own style, voted by Creative Loafing readers as Best of the Bay Women's Clothing Boutique and Best Consignment Shop. Revolve Clothing Exchange has grown to three locations, the original Ybor store, the South Tampa store on West Kennedy and the St. Pete store on 4th Street North.


Here's how it works. You bring in your once-loved and gently used clothing and accessories and General Manager Julie Meloche and her staff will select which items they feel they are able to sell and offer you 30% trade of their sales price. Every Wednesday is Student Day, offering 25% off your purchase with a valid student ID - great for HCC and USF students.
We always bring our daughters to Revolve when visiting from Houston and Half Moon Bay, CA. They never fail to find something unique and at an amazing price.
- Michele Keating
Jessica Joy Gronewold
1620 E. 7th Avenue
Tampa, FL 33605
813-42-5970
Upcoming Conventions
__________________________________
Estimated Attendance: 3,700
Exhibit Location:
Tampa Convention Center
__________________________________
July 19-26
Estimated Attendance: 5,382

HQ Hotel: Tampa Marriott Waterside Hotel & Marina
Have A Safe And Happy 4th!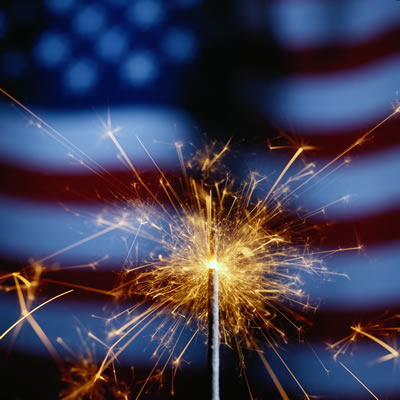 President's Message
Hola,
Our new Chairman, David Alvarez, is on a much deserved break, so I offered to switch publishing dates with him - so, here I am again. The Chair's Message will be back in the mid-month issue.
I didn't know we had a "monsoon season" in Florida, but as the weatherman is saying - this is becoming the "new normal." When I was little, my family moved to Winter Park for a couple of years. Even though I was only 6, I remember it rained everyday at 4:00 in the afternoon - sound familiar?
During summer at the Chamber, we catch-up on what needs catching-up on from our busy "Festival Season," plan for the new program year and take much needed vacations. We completed our first Membership Survey in recent history, and were very pleased with the outcomes. One of the staff's pleasant surprises was that La Setima received very high marks. Each of us puts a lot of effort into our section and we are pleased that you find it informative. We are proud of our members, the many events in the District and our community leaders who volunteer their precious time and talent.
We had a great Board Retreat at the HCC Training Center on Davis Islands courtesy of our friends at Hillsborough Community College. We all got "out of Dodge" for a few hours and came-up with some "fresh new ideas" for approaching some of our "same old problems." Last year one of the outcomes of the Mini-Retreat was the freshening of our membership events such as Ybor @ Work, our business expo, and Ybor after Work, our evening networking event. Attendance at both of these events improved substantially from suggestions made at last year's Retreat.
This year among other things, we plan to do a better job of letting our members and the community-at-large know of the good work we are doing on their behalf. Bet you didn't know that the promotion of our special events produce major waves of positive publicity for Ybor City. Or, that your Chamber won a Heritage Tourism Marketing Grant from the Hillsborough Board of County Commissioners that resulted in a 30 sec. spot, 2 min. web vignette and a new theater presentation for our Visitor Information Center.
Now, on to my summer vacation - westward ho, young man!
Ciao, Tom Keating
Chamber Happenings
July 9- Business Expo: Ybor @ Work, Tues. 11:30AM- 2PM- Register for next Tuesday's Ybor @ Work before you head out for your Fourth of July holiday weekend. There are 21 exhibitors ready and waiting to become your business partner. At $15 ,it is a safe bet you will
meet plenty of new contacts and

have a great Columbia lunch. 813.248.3712 x22

August 13- Ybor Chamber Membership Luncheon, 11:45AM- 1:15PM-
The speaker for August will be Paul Steinman, District 7 Secretary for the Florida Department of Transportation. Mr. Steinman will cover the changes taking place on 21st/22nd Street corridors.

The August luncheon is highlighted by the presentation of the Chamber's Scholarship to Hillsborough Community College and the Golf Tournament trophy to tournament winners the Radiant Group. 813.248.3712
"No Whining" At Ybor After Work


Hosted by Ybor City Wine Bar

Chamber members in attendance at June's Ybor After Work thoroughly enjoyed themselves at Ybor's newest hot spot. Thank you to Jayme and Ashley for a wonderful evening as hostesses, and some excellent selections and recommendations on wines and craft beers!
Next Time You Walk By....

...the 16th Street Parking Garage take a peak at our new window. Thanks to a mini-grant from YCDC, and the imaginative minds at SBC Signworks, the Chamber's window was reworked to provide visitors with a proper welcome and an inside glimpse at what Ybor City is all about today!
Events and Announcements by Tom Favata
Click on the highlighted event name for more information.
Now thru July 13- How The Garcia Girls Lost Their Accents- Stageworks presents the story of four sisters as they reflect back on the journey of their lives as they became accustomed to their new identities in a play laced with music, compassion and vivacity! 813.727.2708
July 3, August 7, and Sept. 4- Summer 2013 Passport Series: Wine Wednesday, Wed. 5:30PM- 7:30PM-
Hillsborough Community College wants to take you around the world with the Institute for Corporate & Continuing Education series of wine classes. Attendees can look forward to 2 hours of sampling wines and learning about their unique qualities. 813.259.6552
July 4- Family FunFest & Fireworks, Thurs. 6PM- 10PM-
Get out of the house this 4th of July, and get the best seats in Tampa for fireworks, beer, food wine, music and family fun this Thursday aboard the S.S. American Victory! 813.228.8766
July 6- Art on 19th Street, Sat. 10AM- 4PM-
The Singing Stone Gallery will be highlighting the photographic art of Tom Styczynski whose works focus on natural landscapes and wild life. While you pay your visit be sure to participate in Singing Stone Gallery's Charity Art Raffle benefiting Quest, Inc. The raffle runs from now thru September 7th. 813.728.4325
July 10- The Victor E. DiMaio Achievement Award Dinner, Wed. 6PM- Join the Ybor City Lions Club as they celebrate the accomplishments of Richard Gonzmart at their annual awards dinner. For more information or to RSVP call 813.933.1869
July 16- Movies on the Patio @ The Dali Museum, Tues. 8PM-
Continuing their "Cult Classic" series and adding to a prevalent surreal vibe the museum highlights the accomplishments of the world renown film...
Bill and Ted's Excellent Adventure
! Party on Dudes! 727.823.3767
July 26- Holistic Health Haven Open House, Fri. 4PM- 8PM-
Find out how treating your body well will benefit you in the long run. Stop in for a complimentary chair massage, music, great prizes and a chance to win a 6 month basic massage membership while enjoying a healthy assortment of snacks. 813.223.4325
July 27- Teacher Appreciation BBQ, Sat. Noon- 3PM-
Sentry Self Storage invites teachers to enjoy BBQ and take home supplies for next school year. Proceeds benefit YMCA After School Programs. 813.248.6569
July 27- Ken Walter's 16th Annual Celebrate Sinatra, Sat. 8PM-
Enjoy an evening Rat Pack style at the Ritz Ybor as Ken Walters throws his annual homage to Ol' Blue Eyes and company. 813.251.0500