Upcoming Events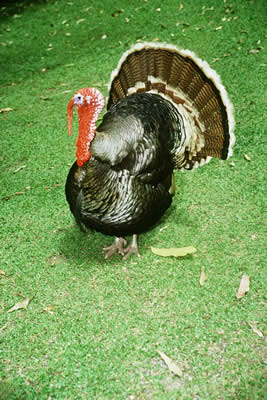 Happy Thanksgiving!
Thank You To Renewing Members
Eric Statham
5219 E. Fowler Avenue
Tampa, FL 33617
The American Cleaning Services, Inc.
Marjorie Canizares
14906 Winding Creek Ct.,
Suite 103 D
Tampa, FL 33618
Sal Guagliardo
1731 E. 7th Avenue
Tampa, FL 33605
University of Tampa-Naimoli Institute for Business Strategy
Dr. Jody Tompson
401 West Kennedy Blvd, Box O
Tampa, FL 33606
Shari Middleton
2028 E. 7th Avenue
Tampa, FL 33605
Click on a highlighted company name to learn more about your fellow members.
Ybor Chamber
Member Spotlight
One of the many joys of working with our Ybor City Chamber members is being able to help them with a question or task or being able to turn to them for help on occasion. Pro-Copy was there for the Chamber this Guavaween. When our printer ran out of color ink 1/3 into the printing of our Guavaween Music Festival Schedule, Eric Statham at Pro-Copy stepped up and printed the rest of the copies with very short notice. The two-sided, print copies were beautiful and we can't thank them enough.
Pro-Copy is locally owned and operated and has served the Tampa area since 1987. Located in Temple Terrace, this full service, digital print center is open 24/7 and offers high quality printing, fast turnaround, excellent customer service and reasonable pricing.
Pro-Copy does it all, from full color and B/W digital copying to posters/banners and signs. They also offer file upload services so you can e-mail them your work product and promote Green Printing, by using environmentally-friendly products whenever possible.
Eric describes Pro-Copy as "going that extra mile" for their customers and as a recent customer, we saw that first hand. Thanks Pro-Copy!
- Michele Keating
Eric Statham
5219 E. Fowler Avenue
Tampa,FL 33617
813-988-5900
TGI - Thanksgiving!
Hola -
We are getting a breather at the Ybor City Chamber while our colleague organization, the Ybor City Museum Society wraps their annual fund-raiser, the Heritage and Cigar Festival. I want to congratulate Chantal Hevia and her team on securing funding for the Al Lopez Baseball Museum - way to go folks! And, let us all be thankful for the administrative and financial support we receive from both the City of Tampa and Hillsborough County.
Many of you know my favorite holiday of the year is Thanksgiving, because it celebrates being "grateful." This year, as I count my blessings, I have much for which to be grateful: a wonderful family; a great little staff; and a dynamic Board of Directors that would be the envy of any Chamber in the country.
I am grateful for the young entrepreneurs that are investing in our little "city within a city" like Omar & Nick at College Hunks Hauling Junk and Ali Carr and her team at Ali Specialties and even some of the "old guard" like Jason Fernandez, now with four concepts in the District, and the indefatigable Manny Alvarez getting ready to start-up Factoria.
I am truly fortunate to represent Ybor City to the greater Tampa Bay Area and in the Economic Affairs of the State. I am currently serving on Tampa Bay & Company's - Branding Committee and on the Florida Chamber Foundation's - Innovation Caucus. These rolls let me utilize my depth of experience and my intellectual prowess (old know it all) and provide me a break from the day to day task of promoting and defending Ybor City in the local press (yea).
Ciao & Happy Thanksgiving,
Tom
Events and Announcements by Tom Favata
Click on the highlighted event name for more information.
Upcoming Conventions