The Update Newsletter August 2013

CAMPUS IMPROVEMENTS!!!
Thanks to Your Auction Fund-a-Need Donations ($23,345,) a Gardening Grant and Hard-Working Staff and Volunteers, Look at the Campus Improvements That Have Been Made This Summer!
New roof for the Administration and Kindergarten building.
Newly painted buildings
throughout campus.
Cedar Springs received a
grant from
Wilbur-Ellis for $21,320 for our gardening program.
Coming soon, a new greenhouse!
In addition, two Eagle Scout Projects will provide new or repaired water fountains on campus and power and water to our amphitheater area!
Many thanks to all who helped make these improvements possible:
Contributors to the Auction's Fund-A-Need in 2013
Eagle Scout labor and other volunteer labor graciously donated
Jeremy Larsen, Larsen Painting and Sherwin-Williams Paint in Placerville
Dudley Land, Nolan Land (3rd Grade,) Chris Cockburn, Guy Shaver, Josh Storrs, Cash Storrs (1st Grade,) Chuck Vanderpool, Isidro Hernandez-Martinez and friends, Elizabeth and Jose Velasco and friends, Scott Krieger, Talon Krieger (6th Grade), and Roanin Krieger (4th Grade)
Back To School Work Party - Saturday August 17
Thank you to volunteers from last Sunday!
FREE childcare for CSWS students in our Kindergarten Play Yard. Older students can help, with supervision.
When: 9 am - Noon
What to Bring: Your own tools, such as:
Gloves, rakes, brooms, shovels, pruning and trimming tools, weed whacker, wheelbarrow, painting clothing (if you plan to paint,) water and snack/lunch.
Can't Attend? See below for donations needed and special projects that can be done at a time convenient for you.
General Tasks/Donations for Saturday:
Priority is to remove debris from campus and load on large trailer

in lower parking lot

Cobweb removal from picnic tables and bathrooms

Paint railings and decks on upper campus portable and Administration building

Paint railings and deck on lower campus portable

Weed whack as needed

Trim vines on fence in upper parking lot
Gift Certificates to Front Yard Nursery or Home Depot
A cover for the KG sand box
Specific Projects

- Please RSVP to Monica Ness at
receptionistcsws@comcast.net. The following projects require special equipment or skills and can be done anytime between now and school starting. Expenses will be reimbursed, with prior approval.
Repair or replace window screens for all buildings

Pick-up 3 yards of play sand, fill sandboxes on campus

Check and repair play structures on campus (work with Daemon Edwards)

Replace/repair manzanita wood on Kindergarten play structure
Kindergarten Tour
Friday, August 23, 10 am
Do You Know Someone Interested in our Kindergarten?
Invite your friends to a free summer tour of our Kindergarten Classrooms and Play Yard on Friday, August 23 from 10-11am. Information about our programs, teachers and school will be provided as well as opportunity for question and answer. CSWS Parents are welcome to attend along with their friends.
This tour is for parents only, but children are welcome to play in our play yard if supervised throughout the tour.
We still have openings for children ages three to six years in our Rose and Lily 3-day and 5-Day Kindergartens. Children must be potty trained. Our 3-Day Morning Glory class is full with a wait list.
RSVP to Lynn Morgan (lynn.morgan@cedarspringsonline.com or
530-642-9903) to attend the tour.
Welcome New CSWS Students as of August!
A warm Cedar Springs welcome to these students and their families who are new to our school since June: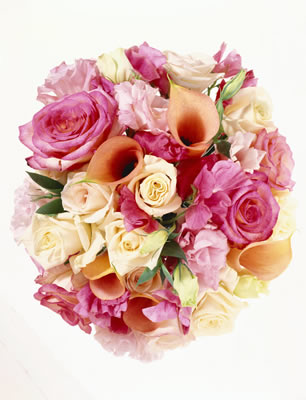 Leon Campbell (3-day version of Lily KG)
Russo (3K) and Arianna (5K) Jett
Bella Mayhew (3K)
Phap Nguyen (3K)
Tessa Pogue (3K)
Anara Shaver (3-day version of Lily KG)
Fond Farewells
On behalf of CSWS, we wish the following families well on their journeys. Each family and their child bring something special to our school and we hope they will keep in touch:
Charlotte Hays (1st)
Brody (5K) and Cadance (2nd) Swarbrick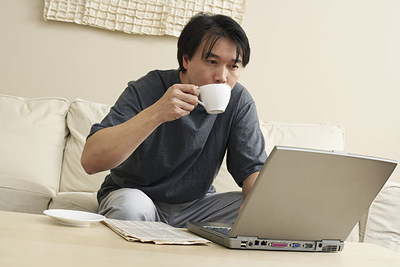 Parent Guild Seeking New Membership
Looking for ways you can support our Teachers, meet other CSWS parents, and learn more about our school--while boosting your skills at the same time? The Parent Guild is seeking new and returning parents to join our team this year. The Parent Guild is a lot of fun and significantly supports our busy teachers who do so much for our children.
We meet monthly and help support our Faculty through various school festivals, events, and fundraising for our school as well as welcome and mentor new families at our school. We also coordinate healthy homemade meals for our teachers to enjoy during their weekly Thursday Faculty meetings.
Please consider joining the Parent Guild this year. We are seeking a Chair or Co-Chairs to plan and lead our meetings, various Class Representatives and interested general members.
Our first meeting will be Friday, September 13 at 1:45pm in the 2nd Grade Classroom.
Contact Lynn Morgan or your class teacher if you are interested.
CSWS Alumni Snapshot -

High School Highlights
Congratulations to these CSWS Alumni listed below for their awards/honors in our local high schools this past school year. Cedar Springs Alumni regularly accomplish all sorts of great things (academically, physically, socially, etc); these are just some that we've heard about.
Send us your news and we'll share a "snapshot" in our Update newsletter and CSWS Alumni Facebook page throughout the year! (Shout out to our CSWS Alumni attending Sacramento Waldorf, please send us what you've been up to for our next issue.)
Send submissions to lynn.morgan@cedarspringsonline.com

El Dorado High School:
Alex Stark (senior) won the Future Chefs of El Dorado contest and was on the front page of section B of the Mt. Democrat 5/25. Alex also won the Coach's Award in track and Most Helpful and Supportive Teammate four years in a row. Britton Stark (freshman) won MVP for Frosh-Soph boys. Makayla Hoyt (freshman) won most improved freshman for running on Varsity. Aislinn Barney (sophomore) and Liam Barney (freshman) both made honor roll and Aislinn won the Coaches Award for Girls' JV Basketball. Michael Curtis (sophomore) earned an academic letter and 4.1 GPA this semester (ranked top of his sophomore class). He was nominated as the EDHS rep to attend LeadAmerica's Science and Engineering program at Cal Berkeley this summer. The EDUHSD Robotics team which Michael and also Ian Eusebio (sophomore at Oak Ridge HS) both participated on won 1st Place in the Regional Championships, the second year in a row.


From Ponderosa High School:

Nathan Poer
(freshman) was one of four freshmen

on Pondo's
seven member rookie mountain bike team. They won 2nd place in the CA High School Mountain Bike State Championships.
From Oak Ridge High School:

Meagan Lasecke (sophomore) received a "Golden Star Student Award" for the 2nd year in a row. The award is given by the El Dorado County of Superintendent, administrators, and teachers to selected students for personal and scholastic achievement, outstanding citizenship, athletic ability, community service and attendance. She has been on the "A" Honor Roll (4.0 GPA) two years in a row.
From Union Mine High School:

Mikayla Wiegel (junior): Marching Band - clarinet section leader (UMHS band received numerous awards for parade and field competitions), National Honor Society, California Scholarship Federation, Girls' State 1st Runner Up, Top 5% of her class in academics, Lettered in Varsity Swimming. Max Wiegel (sophomore): Marching Band - percussion line broke 2 UM scoring records, band received numerous awards for parade and field competitions; Lettered in Varsity Golf.
From St. Francis High School:

Jade Smith (sophomore) received a Certificate of Recognition for GPA 4.0 and above, Certificate of Honor for Outstanding Achievement in Art, Capital Crew for Outstanding Achievement during 2012-2013 Season.
Join our Cedar Springs Waldorf Alumni & Former Community Members Facebook Group:
Eighth Grade Fundraiser - 20% of sales before August 31 donated to the Class of 2014


Dear CSWS Community,
My name is Bethany Taylor and I am an Eighth Grade mom again this year (my son is Nicholas in Mr. Taylor's class).
I am a consultant for Partylite, a candle company that produces clean burning candles with no toxins or residue, that smell amazing, and have very beautiful products. I set up an Online party and will be donating my commission of 20% total sales, directly to our Eighth Grade to support them on their class trip this year. Anyone inside or outside of our school can order through the party online and if you want to set up a home party between now and the end of August, that will also be donated. Here is how to get to the website for ordering:
www.partylite.biz/bethanytaylor
Any orders through the party labeled "Bethany Taylor" between now and
August 31
will have
20% of the sale price donated to our beloved 8th graders at Cedar Springs Waldorf School
for their end of year 8th grade trip!


Just click
"Placing an order for a party? Find your host!"
on my website
www.partylite.biz/bethanytaylor
, search host name
"Bethany Taylor"
and start browsing and shopping!
Feel free to share this offer with your friends and family.
Let me know if there are any questions.
~Bethany Taylor Schaeffer

Thanks CSWS from the Development Office
Baskets of Gratitude
On the last day of school this past June, Monica Ness and the CSWS community surprised Scott Krieger and me with a bounty of gifts and thanks from many of you. I think I can speak for both of us that we were shocked and very touched by the thoughtful gratitude and appreciation that many of you shared with both of us and our families. As full-time Administrators at Cedar Springs, our work is a labor of love for our school and teachers and we are honored and grateful to serve CSWS in this way.
Our heartfelt thanks to all of you for your kind and thoughtful appreciation.
Development Office Gets New Make-Over
Thanks to donations from our community, the inside of the Development Office received a much needed make-over this summer. Thanks to the following donors/volunteers who made this possible:
Grandpa Steve Morgan's neighbors for their surplus hardwood floor

CSWS Dad, Guy Robinson's co-worker for their office desk and shelves

CSWS for your leftover paint we salvaged from under the office stairs

Dudley and Christine Land; Jim, Michael and Kendall Curtis for your labor and painting!
Lynn Morgan, Director of Community Development
Read the latest AWSNA newsletter "
Inform
" for articles about Waldorf education.
Part Three: Children and iDevices: iPads, iPhones and iPods.

The effects of iDevice use, little brains and neuroscience
Autumn Calendar of Events and Workshops at Rudolf Steiner College
Parent Handbook
Time to brush up on expectations--especially clothing before back-to-school shopping!
Drawing with Hand, Head and Heart: Beyond the Right Side of the Brain
The following is an excerpt from the forthcoming book Drawing with Hand, Head and Heart: A Natural Approach to Learning the Art of Drawing by Van James. Available September 2013.
According to contemporary neurology, up to age three, children learn by way of imitation with the engagement of the reptilian and limbic brains. After age three, there is a growth spurt activating the right hemisphere of the neocortex. The right hemisphere brings intuitive, imaginative, non-linear thinking into action as well as an integrated functioning between the three brain regions. This integrative functioning is responsible for what Joseph Chilton Pearce calls the "magical" relationship a child has to her world, expressed in simple play and untutored creativity. Around eight years of age, children develop foveal focus; the ability to visually scan two-dimensional space. About the age of nine, the left hemisphere of the neocortex begins to function more actively. This hemisphere of the brain gives us abilities for abstraction, objectivity, and linear thought. These latter two events allow a momentous leap in learning as they open the possibility for reading and writing to organically take place, not to mention, continued creative activity.
Knitting Is More Important Than Homework
By Mara Menachem
A Weekend of Whimsy and Wonder in Coloma:
The Festival of Little Houses
On September 27-29, Sacramento's Art Beast Studio will host The Festival of Little Houses, a family-focused weekend of whimsy and wonder on the banks of the American River in Coloma. The festival will feature family art workshops, creation stations, family yoga, an outdoor movie night, song and story circles, puppet shows, live music and performances, and time to explore nature. Campfires, an outdoor kitchen, and community events will allow festival families to play, relax, and create. All the proceeds of this event are dedicated to Tubman House, a home and community for young,homeless parents and their children.
Dates: Friday, September 27 at noon through Sunday, September 29 at 4 pm
Tickets: Advance purchase tickets are $30 for the day or $55 for the 3-day weekend (13 and above). Weekend ticket includes camping. Children (12 and under) are $10 for the day or $15 for the weekend. Meals and tent rentals will be available.
Register: For more information and to sign up, visit: www.littlehousesfestival.com

Dates at a Glance
August 2013
Kindergarten Tour
Fri, August 23, 10:00 am - 11:00 am
Tell your friends: All interested parents and caregivers are welcome to join us for this free informative tour of our Waldorf Kindergarten.
Please RSVP to attend (642-9903 or
lynn.morgan@cedarspringsonline.com
).
Back to school work party
Saturday, August 17, 9:00 am - Noon
One work party left before school starts! Please come and help prepare our campus for the start of school. Contact Chris Coburn or Scott Krieger if you can help with campus projects this summer on your own time.
Play Date: Lotus-Henningson Park
Fri, August 23, 10:30 am - 12:30 pm
Lotus-Henningson Park, 950 Lotus Road, Lotus
Meet at the river side of the park. Entrance fee of $3 per car. Although calm, there is current at this spot of the river. Bring life jackets. Nice paved walkway for bikes and skates. Bring sun umbrella, lawn chair and/or blanket and picnic. All CSWS Families & friends welcome. HOSTS: Lisa Mason-Mellberg (916) 240-1412, Jocelyn Smeltzer (916) 698-9675, Melissa Larsen (530) 748-8235
Parent-Child Class Orientation Meeting
Monday, August 26, 1:00 pm -2
For new and returning families in the Morning Glory Classroom.
Bridal Veil Falls Park
Thu, August 29, 10:30 am - 12:30 pm
Bridal Veil Falls Park, Pollock Pines
End of summer swim and picnic.
All CSWS Families & friends welcome. HOSTS: Lisa Mason-Mellberg (916) 240-1412, Jocelyn Smeltzer (916) 698-9675, Melissa Larsen (530) 748-8235
September 2013
First day of Grades
September 4
First day of 5-day Kindergarten
September 5
First day of Parent-Tot
September 6
First day of 3-day Kindergarten
September 9
Michaelmas Festival
Fri, September 27, 11:00 am - 1:15 pm
All friends and family are warmly invited to attend our Michaelmas Festival and 24th Birthday celebration of CSWS. More details will be announced prior to the event.
THANK YOU TO OUR SPONSOR!
Piano and voice lessons: Taught by former CSWS class teacher Jennifer Jackson. Only 3 after school time slots left! Call to reserve yours today! (530) 417-3188 or
LindyHoppinJen@aol.com
Back-to-School Clothing Exchange:
Seeking 2-3 CSWS Parent volunteers willing to organize a back-to-school children's clothing exchange on campus sometime in August/September. We all need CSWS dress-code approved clothing, etc, so why not swap what we can no longer use for what we need. Contact Lynn Morgan
lynn.morgan@cedarspringsonline.com
ASAP if you'd be willing to team up with a friend and coordinate this event.
Used Viola and Violin for Sale: 3/4 size viola in excellent condition with bow and case $90. 3/4 size violin in moderate condition with a case, but missing a bow $50 (OBO). Please contact the office for more information at (530) 642-9903.
FIRE WOOD FOR THE FUTURE: Green oak tree rounds $150 per cord, unsplit. Please contact the office for more information.
SEEKING HOME/WORK TO COME TO CSWS:
My name is Theresa and I am looking to relocate to your area. My focus is to get my son into the Waldorf school and birth my new baby at home in the fall. I am a 33 yr old single mother and my son is a adventurous sweet 5 yr old who would be applying to Cedar Springs' 5-day Kindergarten.
HOUSE VISION: We are looking for a new peaceful abode to call home. A yurt, cottage, something simple! We'd love to grow our food as well and maybe even have animals. We are open to share as long as we have space with the new baby. We are clean and conscious tenants. We also have an elder black lab that is a part of the family.
WORK VISION: I've been in childcare my whole life and a pp doula for the past 9. I have just come from a training in Portland at an outdoor Waldorf school focused on permaculture. I am creative and willing to help! I can also offer my Korean style body work that is very healing.
Contact me if you know of something that might fit for our family. My email is fungolove@yahoo.com or you can reach my cell @ 510-499-6921 Be well~Theresa
Publication Information for The Update
Submissions DUE:
September
3 for publication on September 10
Click Here to Learn More About Advertising
Submit future articles to: updatecsws@comcst.net

Copyright © 2013. All Rights Reserved.