The Update
April 2013
First Grade Teacher Hired!!!
With all our current full-time teachers returning (with the exception of our graduating goddess, Mrs. Morgan), we are pleased to announce that we have hired for our one full-time teaching position, the rising First Grade. Ms. Christine Snow will be joining our Faculty and guiding our rising First Graders beginning in July. Ms. Snow has an undergraduate degree in Music and is finishing her Waldorf Teacher Training in May. She has worked for a number of years in summer camps with children 5-12 years old. Ms. Snow also taught her practicum in Mr. Taylor's Seventh Grade earlier this year. She will bring many talents and gifts to this lively group of First Graders.
Look for Ms. Snow as our May Queen on Saturday, May 11th and then in early June at the Rainbow Bridge!
On behalf of the Hiring Committee,
Paula ThompSon
Mayfaire - Celebrate Spring!
Saturday, May 11
10 am - 1 pm
This is a free community event. Bring your friends and family!
Picnic baskets, blankets, camp chairs welcome. See below for parking shuttle info.
Mayfaire is a Waldorf school tradition to celebrate spring's arrival. Our Faculty and students have some wonderful festivities planned for the day.
Schedule of Events
9:30-10:00 am - Arrival & Parking
10:00-10:30 am - Welcome & Student Performances
10:30-10:45 am - Intermission, curriculum display, vendors, snack booths
10:45-11:00 am - Gather in back meadow for Maypole Celebration
11:00-11:30 am - Maypole Celebration
11:30-12:30 pm - Children's Games and Activities
12:00-1:00 pm - Delicious lunch for purchase or enjoy your picnic.
Children's Activities and Games
In Our Kindergarten Play Yard
Butterfly Catching & Bubble Making
In our Back Meadow
Face Painting
Wreath Making
Seed Planting
Flower Paper Craft
Cupcake Walk
Archery
During Intermission....
Curriculum Display showcasing student work
Food for purchase from our Upper Grades
Waldorf-Friendly Vendors - 10% of proceeds go to CSWS!
Come, Enjoy, Bring Your Friends and Family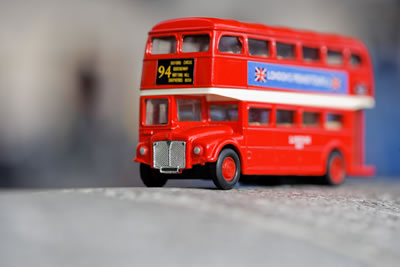 PARKING & DIRECTIONS
Parking on campus is limited. Please use the shuttle or carpool. You are welcome to drop off passengers at campus and then proceed to El Dorado Savings bank to catch the shuttle.
9:30 am-1:30 pm FREE shuttle from El Dorado Savings Bank to Campus
Park at El Dorado Savings Bank near Hwy 50 and El Dorado Road Exit then ride the shuttle to campus!
Disabled parking is available at the top of the hill near ampitheater.
Open Classroom Tour: A Glimpse Inside Each of our Classrooms
It may have been some time since you've attended our Open Classroom Tours. We were fortunate that our April tour was jam-packed with prospective parents and their children and four of our own CSWS parents helping shepherd the large, interested group. Interest has definitely picked up this spring and we are receiving many more inquiry calls and student applications for the fall.
We began the tour in the Kindergarten and entered each of the classrooms which always smell terrific, especially on Tuesday, which is bread-making day. The orderly, natural home-like environment of our Kindergarten classrooms is so welcoming to many visitors who often wish they could have attended our school as a child. We observed the Morning Glory and Rose Kindergartens enjoying nature and outside playtime in our Early Childhood playgrounds. Then we walked through the Lily Kindergarten who begins their day inside the classroom. The Lily children had built an elaborate fort in their play area and many were gathered around their teachers either making bread or sewing felt butterflies adorned with fairy dust so they could take flight.
Next door we visited our Eighth Grade who had recently completed their Eighth Grade Project Presentations and were able to confidently share with the tour group and entertain questions about their individual projects, plans for high school next year, extracurricular interests and how their educational and social experiences at Cedar Springs have helped them prepare for their futures.
Our tour guests then enjoyed a short stop at the top of stairs to our outdoor amphitheater as we invited them to attend any of our upcoming class plays, our Mayfaire Festival and other events which showcase our students, teachers and community.
Third Grade was working on rounding numbers and had beautiful main lesson books and handwork on display for us. Mrs. Mutrux told us how Third Grade would be taking their first overnight field trip to Fully Belly Farm as part of their farming and agriculture curriculum. Second Grade had heard the story of St. Francis and had drawn scenes of the story which they worked collectively to put in sequence real time while a tour group was watching them. They all did great. First Grade was learning a Mayfaire song with Mrs. Shaver and had just finished up their math book work for the morning.
As we walked the campus visiting classrooms, visitors were able to view the various garden plots our students tend in our Gardening Program and see our chickens and goats, always a hit with the children on the tour. They also saw our Woodshop and inviting playgrounds along the way.
Sixth Grade was learning about knightly conduct during Medieval times and also performed a song for us. Fifth Grade was configured in small groups conducting a Botany study lab with flowers the students were sketching and labeling. They also enthusiastically entertained questions from the tour group about favorite subjects, their class play, upcoming Pentathlon competition and more. Even Mrs. Elder was put on the spot about what she enjoys about her job. She confided that she loves the students and bringing this curriculum to them each day.
Enthusiastic hand raising was witnessed in Fourth Grade as Ms. Jenkins led the class in reducing fractions on the board . They were inspired by this hands-on math activity as they worked out the problem of evenly dividing up delicious cookies pieces at the front of the classroom so each could enjoy them. Finally, Seventh Grade was in the middle of a Physics lab and the tour group was able to observe the students as they problem-solved and tested their homemade electro-magnet motors. Seventh Grader, Jonas Poer, was brave enough (after I volunteered him) to stand up on the spot and explain to the large tour group how an electro-magnet motor works, which he did simply and accurately.
By the time the tour group reached our question and answer and refreshments portion of the tour, parents remarked how impressed they were with our school and especially with the older students who presented themselves so well. "They looked us in the eye" and "are so confident about what they are learning and as human beings" are common impressions this tour group of parents and others have expressed. Visitors often comment that these are not qualities they tend to find at other middle schools, even private.
What our Waldorf curriculum, teachers and community bring to our students is truly unique and impressive. The education and experience the children receive is well-rounded, enriched and they carry with them to high school and beyond. Every tour I conduct reminds me of just that.
Lynn Morgan, Ed.D.
Director of Community Development (Parent of Kendall, 7th Grade, and Michael, 10th)
6th Grade Play

to be Performed at Placerville Library
In addition to two school performances (Thursday evening, May 2 and Friday morning, May 3,) the Sixth Grade will take their play to the Placerville Public Library for a free community performance (May 3, 1:00 pm). The choice of play comes out of our Medieval History studies and our community performance out of the spirit behind our 6th Grade Knighting Project, which includes community service activities.
Please share the news about this free performance on the lawn outside the library with friends and acquaintances outside our community. We look forward to representing our school and its fine education with the larger Placerville community.
Paula ThompSon
Sixth Grade Teacher
Faculty Thankful for Parent Guild Support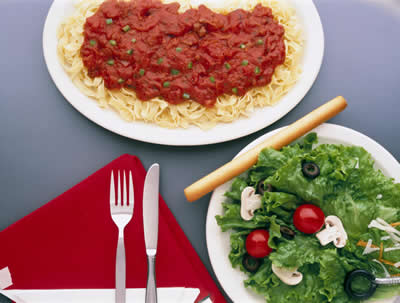 Dear Friends and Families of Cedar Springs,
As the end of the year quickly approaches, I just wanted to take a moment to say thank you on behalf of the entire faculty for the many loving and delicious meals we have enjoyed throughout the school year.
As many of you know, I had been a teacher at Cedar Springs before. I thought I was well versed in the workings of our weekly faculty meetings. I knew it to be the one time a week that all of the full-time faculty come together to share how our individual work is going. A time for us to work on furthering the mission of our school through study and collaboration. A time for us to discuss the financial health, growth, and best practices for the school. The faculty's weekly meetings are necessary since we--as well as teachers working in Waldorf schools across the world--are committed to the consensus model of decision making. We have no one "boss" that we look to when making decisions; instead, we discuss issues until a decision arises out of the group.
All of my previous experience did prepare me for the work that comes every Thursday afternoon when I meet with my colleagues; however, I was astounded when I arrived at my first meeting this year, and nearly every subsequent meeting thereafter, and found dishes of lovely homemade food waiting to help sustain us through our work. You, friends, have made such a difference to the health of the whole faculty and therein the school.
Thank you! Thank you! Thank you!
Sarah Shaver
First Grade Teacher
p.s. In case you have ever wondered, but have never known, the reason we have a shortened schedule on Fridays is in honor of the late hours the faculty spends to support governing the school every Thursday evening.
Annual Giving Campaign Continues
As of April 5, the total of all donations received toward our Annual Giving campaign is over $44,225, including cash, in-kind and stock donations.
We are now at 74% of our goal for the year ($60,000).
Our class thermometers keep rising, and are currently at the following participation levels:
Morning Glory - 33%
Lily K - 57%
Grade 1 - 48%
Grade 2 - 100%
Grade 3 - 67%
Grade 4 - 44%
Grade 5 - 56%
Grade 6 - 50%
Grade 7 - 64%
Grade 8 - 63%
Our school total is 58% participation. Thank you for your generous donations! Please help us reach our goal of 100% in all classes.
Tina Rheault
CSWS receives another grant!
Our organization was selected as one of 40 award winners from a pool of more than 900 inspiring applicants for the 2013 Jamba JuiceŽ "It's All About the Fruit and Veggies" award. This $500 Grant is administered by the National Gardening Association and funded by Jamba Juice. Gardener Chris Coburn will receive $400 in gardening supplies soon and the school will receive a $100 cash award to be used to amplify our already awesome gardening classes.
Other grants we have received this year are:
Two grants, $210 each, for field trips to the American River Conservancy. Miss Jenkins' 4th Graders used the funds to participate in a

two-hour Amazing Adaptations field trip. Following this trip, an intensive three-week block of classroom studies explored the world of the human being and the animal.

Additionally, Mrs. Elder's 6th Graders will participate in the ARC's

Nature Quest Program to help prepare them with a "leave no trace ethic" for their field trip to Yosemite.
A $475 grant to Mr. Taylor's 7th Grade class from the California Foundation for Agriculture in the classroom. This "Cream of the Crop" grant was awarded to only 25 programs in the state of California to advance agricultural literacy for life. It was used to support the Nutrition and Human Physiology block classes, as well as the 7th Grader's efforts in gardening, the produce of which will be used to support the local "Upper Room Dining Hall" that feeds the homeless and disadvantaged in Placerville, 7 days per week.
Tina Rheault
Congratulations and Special Thanks to Tina Rheault
Tina Rheault, alumni parent, past Business Manager, and Board of Trustees member was just hired full time as the new Administrator at Davis Waldorf School. Many thanks to Tina for serving on the CSWS Board this year and helping fundraise for CSWS through our Annual Giving and grant programs. You will be greatly missed, Tina, but we look forward to collaborating with you at Davis!
It's Win-Win-Win!
The Etiquette of Kindness started out as Etiquette Classes tailored by Suzanne-Marie English for our Cedar Springs students, years ago, then, it became a book...and now, it's a movement!
It all started right here, at our CSWS over 15 years ago, when Suzanne-Marie English first took her vision for Etiquette Classes to CSWS class teacher, Janet Langley, and asked: "What do you think about my sharing this with our students?" From that first affirmation and welcome by Mrs. Langley, it has continued year-by-year, with Mrs. English expanding and donating Etiquette Classes to subsequent Sixth, Seventh and Eighth grades at Cedar Springs and other Waldorf schools. This year marks the third time that Mrs. Thompson has welcomed Mrs. English to share Etiquette Classes with one of her classes. It's always a fun collaboration!
Over the years, parents, grandparents and teachers would ask Mrs. English if there was a book on the subject of etiquette as she brings it. Knowing there was none, Mrs. English set out to write such a book. Thus, The Etiquette of Kindness -- It's Not Just About the Right Fork! Skills and Courtesies for Our Time; A Manual for Young People (and Others!) was published in December, 2012.
The Etiquette of Kindness becomes a
fundraising constant for our school --
Copies available in our school office.
And now, it's win-win-win, as The Etiquette of Kindness (EoK) believes in sharing goodness -- and, especially with our school. From its publication, The EoK has donated dozens of copies of The Etiquette of Kindness to Cedar Springs for its fundraising. Every penny of the $17.95 retail price goes to our school, so when you purchase a copy for your family, give it as a gift, donate it to another school, a library, a church, a civic group ... you give many times over: @ $18 to CSWS; opportunity-creating, life enhancing skills for young people; goodness spread in the wider community.
The Etiquette of Kindness is gaining on its goal: a copy in every school across the country!
The Etiquette of Kindness is becoming not "just" a book but a movement! Here's some supportive, encouraging news from The Etiquette of Kindness' first quarter:
We have 232 fabulous public and private school teachers bringing The EoK to their 5,336++ YOUNG PEOPLE every day! Yes, The EoK came out only three months ago, and this is the impact of its kindness-based skills and courtesies in the teaching community -- with your help!

Besides its support of Cedar Springs, in its first months The EoK has donated over 100 copies to schools, libraries and teachers.

And, with a lot of help by adults devoted to young people and to their futures, The Etiquette of Kindness is on the move, sharing its opportunity-making, life-enhancing skills with more and more young people!
Thank you, CSWS faculty, students and parents, for your support and enthusiasm! While supporting CSWS, please continue sharing your contacts, ideas and donation requests with The Etiquette of Kindness.
To learn more of what's happening for The EoK (and how you can help) here
Suzanne-Marie English
Alumnus Receives Recognition
Christine Averett (Mrs. ThompSon's class of '05) was selected by the
Chemistry/ Biochemistry Fellowship & Awards Committee at the University of Tampa to receive the Outstanding Forensic Science Student - Senior Class award.
Christine will be presented with this award later this month to recognize her outstanding academic work at UT. She will receive a B.S. degree in Forensic Science in May. Her parents, Gerry and Tina Rheault, are so proud!
Waldorf Curriculum Night
Monday, April 29, 6:30-8:00 pm in the Sixth Grade Classroom
Janet Langley, most affectionately known at Cedar Springs as Acen and Ryder Mairani's grandmother, will be coming to speak Monday April 29th from 6:30-8:00 pm in the Sixth Grade Classroom to all interested parents.
Janet was a class teacher at Cedar Springs for thirteen years during which time she taught first through eighth grade then third through eighth grade. She has worked for many years within various teacher training programs, and more recently has been working with others to craft a new program for Waldorf Teachers' ongoing education.
She is coming to speak at Cedar Springs about the curriculum as a whole and how it meets the growing child. Please feel free to bring your questions so she can tailor her talk toward your interests. Please join us for this informative and enlightening night.
Sarah Shaver, First Grade Teacher
Click here to read the latest newsletter, INFORM, a publication by the Association of Waldorf Schools of North America (AWSNA) to keep all those interested in Waldorf Education informed of the current events affecting Waldorf schools nationally and internationally.
Auction Class Sign-ups Still Available
Check with the Administration Office for details and to sign-up.
MAKE-YOUR-OWN STEPPING STONE PARTY
Friday, June 21 from 4 to 6 pm for a maximum of 12 people
Donated by Cindy & Jimmy Stephens
10 Spots left $40/person
LEARNING THE ART OF SOAPSTONE CARVING (Ages 10 & up)
Donated by James Marquez
Saturday, June 29 from 10 am to 3 pm for up to 15 participants
11 Spots left $30/person
WINE TASTING 101 AT SYNAPSE WITH MITCH FOSTER
Donated by: Mitch & Lorrina Foster; Synapse Wines
Saturday May 11, 2013 from 3-5 pm
6 Spots left $20/person
TUITION & FEE DEADLINES APPROACHING
April 31 - Tuition Deposit late fee will apply if deposit not received (3%, $25 min.)
June 30 - Administrative Fee is due.
July 1 - Tuition Deductions start for 2013/14 school year

Dates at a Glance
April 2013
Seventh Grade Garage Sale
Saturday, April 27, 8am - 2pm on basketball court at CSWS
Sponsored by the Class of 2014 as a Fundraiser for their 8th Grade Trip
All Community Work Party
Sunday, April 28, 9:00 am - 12:00 pm
NOTE: Contact Chris BEFORE weed-whacking since some areas need to be hand pulled so the plants under them are not destroyed.

Waldorf Curriculum Night
Monday, April 29, 6:30 - 8:00 pm in the Sixth Grade Classroom
May 2013
All Community Work Party
Saturday, May 4, 9:00 am - 12:00 pm
6th Grade Play, "Tales of King Arthur
May 3 & 4, 10:45 am - 11:45 am in our outdoor amphitheater
May 4 (Sat) on the lawn at Placerville Public Library, 1:00 pm - 2:00 pm
7th Grade Play, "Volpone"
May 10, 10:50 am - 12:30 pm
An Elisabethan Play in our Outdoor Amphitheater
Mayfaire
May 11- 10:00am - 1:00pm
Free shuttle parking from El Dorado Savings Bank. Family and friends are welcome.
Open Classroom Tour
May 14, 8:30 - 10:30am - Please RSVP
8th Grade Play,
The Importance of Being Earnest
May 24
, 10:45 am - 12:15 pm; and 6:00 pm -
8:00 pm
June 2013
Last Day of Kindergarten, Rainbow Bridge Ceremony, June 5, 11:00 am
Last Day of Grades Classes, June 6
8th Grade Graduation in our Outdoor Amphitheater, June 7, 6-8:00 pm
Kindergarten Summer Camp - see below
June 17-July 12
FREE Waldorf Kindergarten Puppet Shows
June 28 & July 12, 1:30 pm, No RSVP needed.
Kindergarten Open House: A Day in the Life of the Kindergarten.
June 22
Please RSVP
Kindergarten Summer Camp Filling-Up Fast!
Monday through Friday
8:00 am - 1:00 pm (camp)
Ages 3 (potty trained) to Rising First Graders
(Note: 1:00-5:30 pm extended care, if there interest)
Dates & Themes for Each Week
June 17-21 - Over the Hills and Far Away
June 24-28 - The Land of Elves & Fairies
July 1-5 - At the Water's Edge (camp held on the 4th)
July 8-12 - Noble Knights & Fair Maidens
Rudolf Steiner College Workshops, Classes and Special Events
Click here to see the current activities available at Rudolf Steiner College.
Crocker House Creative Art Center - Theater Camp, June 17-28
"Chitty Chittty Bang Bang" Open to kids K-8 grades (530) 622-7879
Equine Assisted Learning - Parent Support Group
For information contact Kim Young at kstar2003@hotmail.com
UPDATE NEWSLETTER SPONSOR - THANK YOU!
Experience a blend of hypnotherapy, polarity therapy, somatic emotional clearing and wellness coaching.
Call for your Free consultation today.
Jennifer Jackson
(530) 417-3188
SUMMER CHILDCARE JOB - POLLOCK PINES
Our Waldorf family (The Edwards) is looking for a responsible, energetic, creative, happy teen to care for and play with our young boys (ages 6 and 7) two-three days a week in our Pollock Pines home this Summer while we are at work! Please call Daemon and Nicki at 530-387-3730 if interested. References are a plus. Must be able to commit to a regular/set schedule, provide own transportation to/from our home, be willing to support a media-free environment, have a love of children, be energetic, interactive, creative, fun, capable, reliable, dedicated, and responsible.
TENNIS ANYONE? Nick Zimmer, Tennis Pro at Cameron Park Country Club offers fabulous tennis classes (all levels) for kids and adults, including a fun cardio tennis! Need not be a club member to participate. Many classes, just $10! Email Nick for more details, nzimmer@gmail.com. Contact Monica Ness for reference.
CEDAR SPRINGS ALUMNI OFFERING SUMMER CHILDCARE
Full or part time child care or baby sitting at your home. Available after June 10th. Currently enrolled in child development courses at Chico State University. I have had lots of experience watching and teaching children, and thoroughly enjoy spending time with them.
Paige Roberts, Class of 2008, (530) 306-3922, Email at: pgrbts@gmail.com
For references feel free to contact Lynn Morgan or teachers at the school.
FREE OAK FIREWOOD: (you cut it) at White Feather Ranch in exchange for help in piling and burning the wood slash. 530-622-9302
VOICE AND PIANO LESSONS
Find your authentic voice! Have you ever wished to sing along with a group, but was afraid of what might come out? Do you have a desire to take part in a singing group or musical theater, but not sure you have the skills? Or would you simply like to learn to sing with more confidence and presence? In a short time Jennifer can help you build confidence, presence, range, and musical skills! In addition to piano lessons, former CSWS class teacher Jennifer Jackson is now offering voice lessons in her home for students aged 12-adult. (Piano lessons to students 7-adult.) A small number of after school spots are still available. Call or e-mail Jennifer today at 530-417-3188 orLindyHoppinJen@aol.com for more information.
CSWS FACULTY & FAMILY SEEKING RENTAL: Our landlord has decided to sell. We'll be needing a new place in the next few months. Please let me know if you come across or hear about something in the area that would work for our family of 4 humans and 1 40-lb terrier. Ideally, we'd love 3 bedrooms and a fenced yard, within 10-15 mins from school. Max rent would be $1250. Thanks for keeping your eyes and ears out for us.
Warmly, Nicole Deutsch (natanamoon@yahoo.com or 916-596-5705)
WORK WANTED: Aislinn Barney is looking for summer hours. Housecleaning, painting, organizing, animal sitting/possible house sitting. Please contact through Kim Barney @
642-2418.or joshnkimb@gmail.com
WORK WANTED: Liam Barney is looking for summer hours. Yardwork, landscaping, property clean up, weedeating and lawnmowing. Please contact through Kim Barney @
~ BeeLoved Farm Playschool & Aftercare ~
Playschool Monday through Friday 8-12:30
Aftercare 12:30-3 or 5
As a certified LifeWays teacher, my assistant and I offer a year-round, licensed, playschool & aftercare program on the grounds of BeeLoved Farm for children ages 2-8 years (limited to 10 children).
Call: 530/676-LOVE(5683) or 530/306.8739 www.beelovedfarm.com
Publication Information for The Update
Submissions DUE Publication Date
MAY 14 MAY 21
JUN 18 JUN 25
JULY 16 JULY 23
AUG 6 AUG 13
Click Here to Learn More About Advertising