The Update
Take Me Out to the Ballgame!
We are heading into our final "innings" of prep for this year's "Take Me Out to the Ballgame" Dinner & Auction, which will be held on
Saturday, March 9
at Lakehills Covenant Church in El Dorado Hills. Doors open at 5 pm and tickets are still available!
This is our school's largest fundraiser, raising an average of $60,000 for CSWS each year. These funds are crucial to our teachers, students and programs and everyone's support is needed to make this year's event a "home run" for our school.
Our Auction is a fabulous event with great food, prizes and a really good time. It's a great event to invite friends and family to who want to have a fun evening out and support our school. Our delicious gourmet all-you-can-eat "walking dinner" will begin at 5 pm and will be refreshed throughout the evening. Our bar will be offering half-price drinks during Happy Hour from 5-6 pm, so don't be late! We'll have live music featuring The Fabulous Liars, a high-energy, fun band playing all decades of Rock music, as well as DJ, Alex East.
Please buy tickets, donate, be a sponsor, volunteer in any way your can. See links below today.
GO TEAM CSWS!
To Buy Tickets, Sponsorships, Advertising, Donate and more click on our Auction webpage:
To Volunteer:
Do you have a timeshare/cabin or other great donation for our Auction? Please contact Prize Patrol Coordinator, Lynnette Long
Annual Giving - We're Half-Way There
Participation in our 2012-2013 Annual Giving Campaign is now up to 48% of our current families! The 3rd Grade is still leading the pack at 67% participation. The 8th Grade is a close second at 63%, and the 7th Grade is in third place at 55%. Remember, participation is very important to our school. When we can show that 100% of our families are contributing, corporations are more inclined to provide much-needed grant funds. Give what you can - help us reach 100%.
Thanks to generous donations from parents, grandparents, alumni and alumni parents, and other friends of CSWS, our cash donations have reached $23,554. In-kind donations are $11,937, thus bringing our total to $35,491, as of January 31st! As our goal this year is $60,000, we are 59% of the way there!
Donations can be made online or to the School Office (payable to "CSWS").
Tina Rheault, Annual Giving Campaign Coordinator, Board Member and Proud Alumni Parent
Yearbook Photos Needed
The Seventh Grade Class is very happy to announce that the yearbook this year will be entirely in color!
The yearbook includes all three Kindergartens and all Grades 1-8. Each class is features as well as school activities, festivals and events. It is a beautiful keepsake of your child's year at Cedar Springs.
But we can't do it without your contributions!
We need photos of classroom activities, fieldtrips and events, etc. Ideally, each class will have one volunteer to communicate between their class teacher and the yearbook editor, Kari Benton.
*Consult with your teacher before taking photographs*
Photos can be uploaded to: www.csws20092010.shutterfly.com
This is also a great site to direct friends & family to view activities at CSWS
Thank you for your contributions. If you have any questions or concerns, please contact Kari Benton:
530-621-9589 or karibenton@sbcglobal.net
Bake Sale 6th Grade Class Fundraiser
Indulge yourself with homemade goodies once a month and support our 6th grade class. The Sixth Grade will be offering delicious treats for sale by the lower White Feather Building from 1:00 pm to 2:00 pm on the following Friday's:
February 15
March 15
April 19
May 17
Hot Lunch Schedule
Reminder: Lunch $4 each. Please make checks payable to the individual class.
Tuesday: Class of 2014
Organic baked potato, vegetarian chili and fixings
Wednesday: Make Checks Payable to "CSWS"
Taco Mountain
Thursday: Class of 2015
Bean and cheese burritos
Friday: Class of 2013
Large slice of pizza and grapes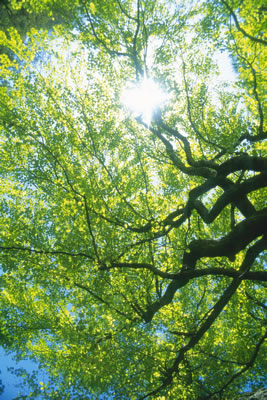 Did you notice all the beautiful trees on campus?
Many thanks to all the parents, alumni and students who helped with the tree trimming work party last Saturday. Our new crop garden area will be sunny enough to grow plants. The parking area and drive is now free of low branches! Trees in the Kindergarten Play area were trimmed. Good Work!
College of Teachers - Update on Members
Matt Taylor - Chair (Replacing Lauren Hickman)
Veronica Gunasekara
Inge Stoll
Paula ThompSon
Amanda Mutrux (New member)
What's Going On in Our Grades Classes?
Here's what our Grades 1-8 students are currently studying in their Main Lesson Blocks:
1st: Language Arts - Consonants & Writing
2nd: Cursive Writing - Form Drawing
3rd: Math - Measurement & Money
4th: Geography & History
5th: Ancient China
6th: Geometry
7th: Geometry
8th: World History - Revolutions
Cedar Springs Waldorf School

Basketball Games Schedule
GO HAWKS!!
8:00 am: Boys B vs. SWS 6th
2:00 pm: Boys A vs. Live Oak
4:00 pm: Girls vs. Live Oak
All regular games are free of charge.
All games and tournament are held at Sacramento Waldorf School.
Microwave Classic Basketball Tournament
Microwave Classic Basketball Tournament will begin on Thursday, February 21 and run through Sunday, February 24. Individual games schedule for the tournament will be provided to the coaches closer to the event.
Note: There is an entrance fee for tournament games.
February events at Rudolf Steiner College
Wednesday, February 13
Visitors Day: Waldorf Wednesdays
9:00 am - 3:30 pm
The day consists of events organized for prospective students visiting campus. You can observe classes, meet faculty, staff, and students, ask, and get answers about our programs to help you to reach your educational and career goals.
Free - RSVP required.
February 23
Biodynamic Orchard Care and Fruit Tree Pruning
With Daniel Nicholson.
Fruit trees have evolved with humanity over thousands of years. Their impressive yields of food, offerings of shade, and integration with the stable landscape make them incredibly valuable to the sustainable farm. We will discuss orchard site selection, planting techniques, pests and diseases, biodynamic applications, restoration of heritage trees, and orchard maintenance. We will have an extensive field component on tree pruning and root care.
Pre-register by February 16, 2013.
Price: $85 ($110 at the door); Student/Senior: $65 ($90 at the door).
OLD CELL PHONES, SMALL ELECTRONICS AND PRINTER CARTRIDGES TURN INTO $$ FOR CSWS
Recycling Rumble:
February 13-April 30
New collection bins on the lower campus
and in the office
WHAT CAN I RECYCLE?
Inkjet Cartridges
Toner Cartridges
Cell Phones
iPods/MP3 Players
Laptops
Digital Cameras
GPS Devices
Kindergarten Summer Camp - Save the Dates!
Monday through Friday
8:00 am - 1:00 pm (camp)
Ages 3 (potty trained) to Rising First Graders
(Note: 1:00-5:30 pm extended care, if there is sufficient interest)
Dates & Themes for Each Week
June 17-21 - Over the Hills and Far Away
June 24-28 - The Land of Elves & Fairies
July 1-5 - At the Water's Edge (camp held on the 4th)
July 8-12 - Noble Knights & Fair Maidens
More Info Coming Soon!

Dates at a Glance
February 2013
No School - Parent/Teacher Conferences and Faculty Training
February 18-22
Basketball Tournament
Cedar Springs Waldorf
"Take Me Out to the Ballgame" Dinner and Auction
No School
Monday, March 11
Spring Break - No School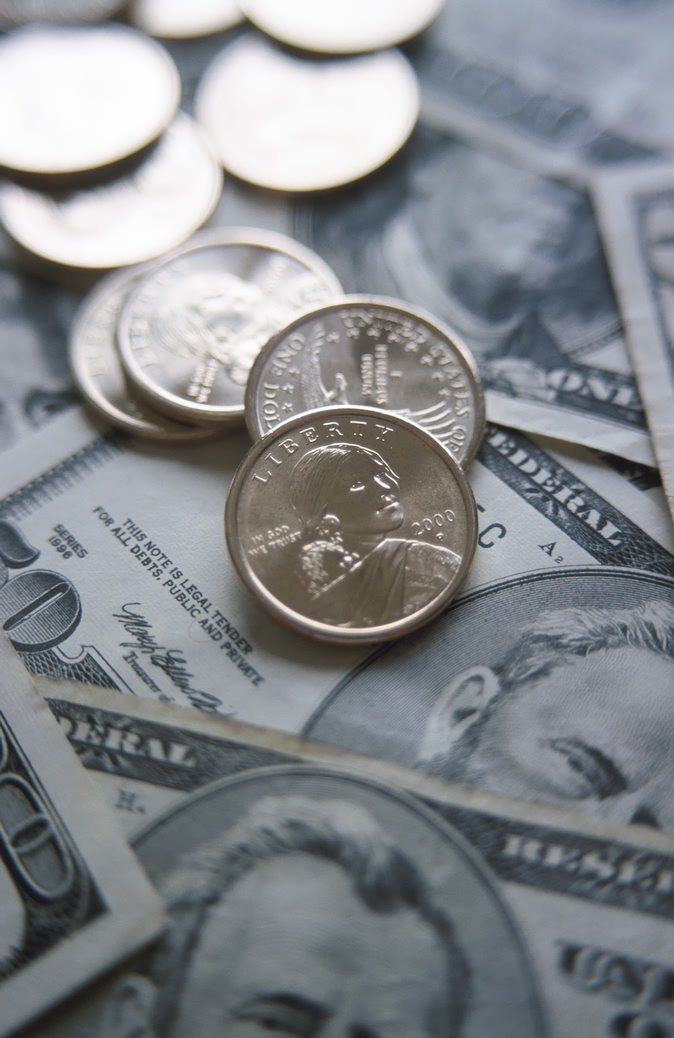 The Finance Committee is responsible for the preparation of the school's annual budget and works with the Board of Trustees and Faculty to produce a balanced budget each year.
This committee works year-round to manage the operations of the school financially. We will be bringing regular economic and financial information that pertains to our school and our families. Such topics include:
*Monthly review of income and expenses
*Tuition surveys of other schools
*Tuition Support Program
*Enrollment and income projections
*Budget preparation and prioritiies
*Long term budget planning
*Review of Annual Report from auditors
Feel free to contact one of our committee members when you have specific questions or want additional information about the finances of Cedar Springs!
Sincerely, The Finance Committee
Jody Roach (Treasurer, Alumni Parent, Member Board of Trustees)
Tina Rheault (Alumni Parent and Member Board of Trustees)
Nancy Weiner (Alumni Parent and Member Board of Trustees)
Nick Mastropieri (Parent and Member Board of Trustees)
Paula ThompSon (Faculty and Member College of Teachers)
Matt Taylor (Faculty and Chair College of Teachers)
Scott Krieger (Parent and Business Manager)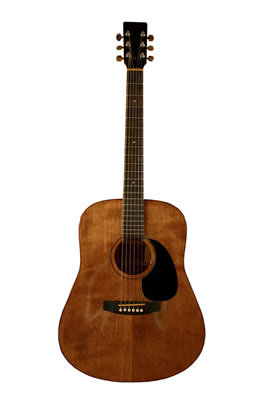 FOUND - Please call the Office to claim
*Guitar: found at the Michaelmas Celebration last fall
*Mens/boys wallet
*Small wooden dolphin
*Pocket knife
*Reading glasses
Please collect clothing from the upper and lower play areas!
UPDATE NEWSLETTER SPONSOR - THANK YOU!

Experience a blend of hypnotherapy, polarity therapy, somatic emotional clearing and wellness coaching.
Call for your Free consultation today.
Jennifer Jackson
(530) 417-3188
Church of the Foothills - Thank You For Your Donation!
2380 Merrychase Drive Cameron Park, CA
VOICE AND PIANO LESSONS
Find your authentic voice! Have you ever wished to sing along with a group, but was afraid of what might come out? Do you have a desire to take part in a singing group or musical theater, but not sure you have the skills? Or would you simply like to learn to sing with more confidence and presence? In a short time Jennifer can help you build confidence, presence, range, and musical skills! In addition to piano lessons, former CSWS class teacher Jennifer Jackson is now offering voice lessons in her home for students aged 12-adult. (Piano lessons to students 7-adult.) A small number of after school spots are still available. Call or e-mail Jennifer today at 530-417-3188 or LindyHoppinJen@aol.com for more information.
Check out two of our school advertisements in Zoom and Style Magazine!
PUBLICATION INFORMATION FOR THE UPDATE

Submissions DUE Publication Date
MAR 12 MAR 19
APR 16 APR 23
MAY 14 MAY 21
JUN 18 JUN 25
JULY 16 JULY 23
AUG 6 AUG 13
Click Here to Learn More About Advertising
To place an ad or submit an article, please contact: