The Update
January 2013
Annual Giving Progress Report
Our 2012-2013 Annual Giving Campaign is now in full swing! Thanks to generous donations from parents, grandparents, alumni and alumni parents, and other friends of CSWS, our cash donations have reached $12,474. In-kind donations are $11,904, thus bringing our total to $24,378 to date! As our overall goal this year is $60,000, we are 41% of the way there!
Inspired by the amazing dedication of our teachers and staff and our school's responsible financial management, a generous donor gifted Cedar Springs with a $10,000 donation toward our Annual Giving Campaign. This gift was given in the hopes that it would help the school and inspire others to give in any way that they can.
Currently, our overall participation rate of current families is 40% with the 3rd Grade leading the pack at 67%. Let's give a shout-out to all those 3rd Grade parents and grandparents!
Class Participation in Annual Giving is very important - when a school can show that it has 100% of families contributing to the campaign, corporations are much more likely to provide much-needed grant money. We ask that every family give whatever they can, be it $5 or $500, but each donation gets us ever closer to that 100%.
Annual Giving donations can be made online from the Giving Page of our school web site, or delivered to our School Office (checks payable to "CSWS").
Thank you for your on-going support,
Tina Rheault,
CSWS Alumni Parent & Annual Giving Coordinator
COLLEGE OF TEACHERS REPORT
Paula ThompSon Takes Class Through Eighth Grade
First Grade Position Open for Next Year
On behalf of the College of Teachers (COT), it is my pleasure to announce that I will be staying with the Class of 2015 as their Class Teacher through Eighth Grade. With my decision to remain with the class of 2015 through their graduation, and with the support of the COT and Administration, there will be only one open position for the 2013-14 school year - First Grade. Interviewing for this important position has already begun!
Know that with the Pedagogical Chair unfilled, the Administration, College of Teachers and Faculty will be working extra hard to keep the school running smoothly. Please take every opportunity to offer your support and help, as needed - substituting for sick teachers, volunteering for the auction or other festivals, baking for Open Classroom tours and anything else your teachers might need.
I look forward to the next few years with the Class of 2015!
Paula ThompSon
For College of Teachers
NO SCHOOL - Monday, January 21
Martin Luther King, Jr. Day Observed
AUCTION DONATIONS NEEDED
Contact Lynnette Long
AUCTION VOLUNTEERS NEEDED
Sign up in the Development Office
TICKETS, ADVERTISING/SPONSORSHIPS STILL AVAILABLE - Tell your friends and family. Go to cswsauction.com
Auction Decorations Making Party- Saturday, January 26
Saturday, January 26 from Noon to 4pm
Sharyn Mairani's house. Call to RSVP and for directions: (916) 792-9125 or ssmairani@gmail.com
Are you a Baker or Gourmet Dessert Maker?
Josh Barney, CSWS Dad and our Auction Dessert Chair could use your help on his team. Help needed preparing delicious offerings for our Auction in advance, during set up and the night of.
Contact Josh for more info: (530) 647-6283 or joshnkimb@gmail.com
Cedar Springs Basketball Begins!

Come join us on the following Saturdays to watch our Cedar Springs Boys/Girls Basketball Teams play. All games are held at Sacramento Waldorf School's gym. Non-tournament games are free of charge.
GO HAWKS!!
11 am: Girls Team
Noon - 1 pm: Boys B Team
4 pm: Boys A Team
Jan 26
10 am: Boys B Team
Noon - 1 pm: Boys A Team
5 pm: Girls Team
New Year, New Board of Trustees President

As of December 31, I stepped down from the position of Board President and am pleased to announce that Nancy Weiner was voted in as the new Board of Trustees President of Cedar Springs. She has been serving on our board for more than two years and brings a historical perspective to the school, as she is an alumni parent with two children who graduated from Cedar Springs. Nancy is active on several committees, including Finance and Livery, and is passionate about helping our school grow and thrive.
In other board news, I'd like to welcome three new board members. Christine Land is a familiar face at the school as a beloved Math Specialty Teacher for the Upper Grades. She also has two children at Cedar Springs, Nolan in Second Grade and Nory in Fourth Grade. Todd Grosby is kept busy at the school as coach of our championship-winning Girls' Basketball team. He has two children at Cedar Springs, Maya in First Grade and Zoe in Fourth Grade, and another daughter Raven, who will be following in her sisters' footsteps when she's a little older. Sam Patterson has also served the school in many areas. As owner of Shadow Ranch Winery, he has played an integral role in our successful "Taste of the Foothills" Art and Wine festivals and other events and he also provides invaluable maintenance support on campus. He also has two children at Cedar Springs, Samuel in Rose Kindergarten and Maizy in Third Grade.
I look forward to continuing on as a member of the Board this year and am grateful for our new colleagues and leadership on the Board.
Laura Hauge, CSWS Parent and Board of Trustees Member

A Fond Farewell
A fond farewell to Max Tudhope (First Grade) and his parents Marcelle and Bryan. Their family is exploring homeschooling for Max and would like to stay in touch with our community. Please call them for a playdate!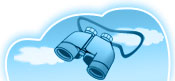 Enrollment Budget Outlook
CSWS is currently at 155 students in 3-Day Kindergarten through Eighth Grade, which is low for our school. With our small current Seventh and Eighth Grade classes and less than full Kindergartens, it has been a challenging year. We still have openings for this school year and are welcoming new applications.
A combination of new students and active fundraising this school year will be vital to balancing our school's budget. Please invite your friends and family to our tours, assemblies, parent education and other events and help spread the word about our great school!
In addition, everyone's active participation in our Annual Giving Campaign, Auction, Scrip and other fundraising programs is truly needed this year. Please help out in any way you and/or your extended family can this year. Your help is needed to keep our school flourishing.
Lynn Morgan, Director of Community Development
Open Classroom Tours
Tuesday, February 12
Tuesday, March 19
Sixth Grade Student
AJ East
Oreo Cookie Phases of the Moon
Tuesdays at Sacramento Waldorf School
Tuesday, January 22, 7:00 pm, San Juan Hall, Free admission

A lecture on "Resiliency in Children and Adults" by Christof Wiechert,
a teacher for 30 years at the Waldorf school in the Hague. In October
2001, he became the head of the Educational Department of the School
of Spiritual Science at the Goetheanum in Dornach/Switzerland.
Don't Miss this upcoming event at Rudolf Steiner College:
Raising Independent Thinkers
with Veronica Gunasekara
Saturday, January 26, 2013; 9 - 11 am
A child-development workshop for parents and teachers who want to gain insights into creative ways of working with "independent thinkers".
To register, call (916) INFO-RSC.
SAVE-THE-DATE
Meet our Graduates: CSWS Alumni Speaker Panel Night
Tuesday, February 6
6:30-8:00 pm
Sixth Grade Classroom (Upper White Feather Building)
Have you ever wondered how our CSWS graduates fare when they go on to high school? Come hear stories from our alumni from a wide range of high schools -- public and private. This event is open to all interested parents and upper grades students.
SEEKING CSWS TESTIMONIALS
Why do you send your kids to CSWS? What do you love about our school/your teacher, etc? Please send Lynn Morgan your testimonials so she can use them to help promote Cedar Springs to others.
Thanks in advance for sharing (lynn.morgan@cedarspringsonline.com).

Dates at a Glance
January 2013
No School - Martin Luther King Jr. Day
Monday, January 25
February 2013
Meet the Graduates: Alumni Speaker Night
Wednesday, February 6, 6:30pm - 8:00pm
Cedar Springs Waldorf Sixth Grade Classroom (Upper White Feather)
No School - Teacher Conference
Scholarship Opportunity at Waldorf High School
High Mowing School, the Waldorf high school for boarding and day students in Wilton, NH, continues its Founders Merit Scholarship program for the 2013-2014 school year. Applications from graduating 8th graders are welcome, and due February 15, 2013. Complete details are available at www.highmowing.org/meritscholarship.
UPDATE NEWSLETTER SPONSOR - THANK YOU!
Dutch Touch Cleaning
Housecleaning services, winery & tasting room cleaning,
Licensed and insured, CSWS alumni & references,
Cleaning since 1995 in El Dorado County
Kees and Liz van de Sande
530 647-1302
**************
LOST & FOUND- PLEASE CALL THE OFFICE TO CLAIM:
Men/Boy's Wallet: Military insignia on outside (describe it to claim)
Red Pocket Knife
Reading Glasses with brown frame on top and metal on bottom
Carved Dolphin
**************
Child's Kitchen for Sale in School Office
Handcrafted by Devo Gunasekara
$250



Stop by to see our selection:
Handmade Swords
Main Lesson Books
Color Pencils
Crayons
T-shirts and Hoodies
Water Bottles
and More!



Our school store, Gnome Village, is now online!


Shop without the kids!
Publication Information for The Update
Submissions DUE Publication Date
FEB 5 FEB 12
MAR 12 MAR 19
APR 16 APR 23
MAY 14 MAY 21
JUN 18 JUN 25
JULY 16 JULY 23
AUG 6 AUG 13
Click Here to Learn More About Advertising
To place an ad or submit an article, please contact: