The Update
December 2012
Winter Concert
Click here to download or print the flyer
Lauren Hickman's Transition to Rudolf Steiner College
Dear families and colleagues at our wonderful Cedar Springs Waldorf School. I have been employed at Cedar Springs for over 15 years in a variety of roles, most recently as the parent child teacher. I have watched many children grow and thrive at this school and now find that my life has just taken a major turn. Gayle Davis has stepped down as the President of Rudolf Steiner College and Betty Staley and I were appointed as the interim Presidential team, while the RSC Board and Council conduct a search for a new college president. This was very sudden, we were only approached two weeks ago today to help the college at this critical juncture. My greatest sorrow is in knowing that I cannot juggle both jobs at Cedar Springs Waldorf School and Rudolf Steiner College, and that I cannot continue to be with my beloved colleagues and students.
I imagine the search could take six to nine months, with the commitment to monthly check-ins with the RSC Board. Due to the scope of duties I will be sharing with Betty Staley, I felt it was prudent to resign my position as the Parent Child Teacher. I am delighted that Ms. Christl Michele, the current preschool teacher at Cedar Springs, stepping in to carry the parent child classes. We will be working together for the next two weeks to orient her to our curriculum and routines. She has been participating in our baby class on Thursday mornings.
I will work through December with Christl to prepare her for her new classes in the coming new year
. I will miss all my Parent-Child families and colleagues and hope to stay in touch as I can.
With gratitude and love. Lauren Hickman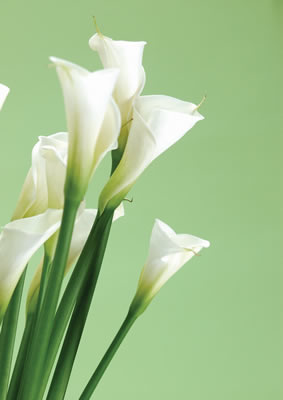 Welcome New CSWS Student
A warm Cedar Springs welcome to a new family in our Lily Kindergarten:
Student: Cade Guthzeit
Parents: Carrie Ackerman and Kurt Guthzeit
Address: 683 Wentworth Court Placerville Court
Home Phone: (530) 622-7283
The Pied Piper Calls for Unused Flutes

In the coming New Year both our First and Third Grades will be receiving new flutes. New flutes range from $65-80. Cedar Springs has always looked to the families of the children in these classes to pay for their flutes out of their own funds. As many of you know these instruments are an expensive investment and are only used for a limited time. In an effort to help alleviate this cost, we will be implementing a rental option for families who care to take advantage of this offer. As these flutes are made of wood, they enjoy being oiled and used regularly. I know from personal experience that my flutes have sat dormant in my home for the last five years while I was away from teaching, and I imagine some of you with children in the upper grades may also have a forgotten instrument somewhere in your home.
If your family has a pentatonic (7 holed) flute or a diatonic (8 holed) flute you wish to donate to help this rental program along, then please bring them to the office or Mrs. Mutrux as soon as you are able.
Thank you on behalf of the Faculty and the Early Grades,
Sarah Shaver, First Grade Teacher
Faculty and Friends Perform Shepherd's Play on December 20
On December 20th at 1:00 pm, the faculty and some friends will perform the Oberufer Shepherd's Play for our students and the community at large. All are welcomed to attend. The play will be performed in our amphitheatre and dismissal time for the first grade will be affected.
The Oberufer mystery plays were revised and re-enlivened by Rudolf Steiner, and they also include the Paradise Play and the Three Kings Play which CSWS has not had the opportunity to bring to our community. Oberufer is an island in the Danube, east of Vienna, close to the borders of Hungary. This island was settled by farmers from the Lake Constance region sometime in the 15th Century, and due to the relative isolation of island life, their traditions and folkways remained intact for centuries.
One of their traditions was to perform these plays each year. In fall, when the harvest was in, the players were chosen regardless of religious affiliation or status, and received their parts from an esteemed farmer who would direct the plays for years, and then pass this honorable responsibility on to his son. The songs and words were passed on by word of mouth for generations.
In the middle of the 19th century, a professor from Vienna, Karl Julius Schröer, who was researching folklore and regional traditions, discovered the Oberufer Plays. He was charmed and impressed by them and returned a few years later to write down as much as he could. Years later this professor became the teacher and revered friend of Rudolf Steiner.
Toward the end of the 19th century, Professor Schröer spoke to Steiner about these plays. His enthusiasm and concern about the possible loss of such precious folkways touched Steiner, who realized their beauty and proceeded to bring order to the rough script and the music. The first revived performance took place in Berlin, Germany in 1910.
From then on, these plays have become part of the advent tradition for many Waldorf schools all over the world. They were first translated by Cecil Harwood, from England, who tried to keep intact the medieval way of speaking-the simple beauty of expression.
From our hearts to yours, this play is offered with joy during this season of light.
Blessings on your advent season,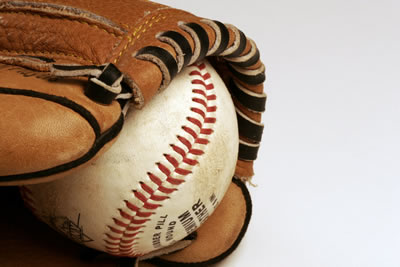 Auction Decorations Needed
Please contact Shaina Ault (
shaina.ault@gmail.com
) if you can donate/loan any of the following items for our Auction decorations:
New and used standard baseballs 100 + (white with red stitching)

Good condition astroturf any shape or size (to borrow or keep)

Mini and standard

WOODEN baseball bats need 12 standard 20 + mini (check out local thrift stores and used sporting goods stores!)

BROWN/TAN leather baseball gloves pitcher, catcher and kids sizes - 30 needed

Park benches with slatted wooden seats and metal arm rest/legs (to borrow)

Medium to large coffee cans/ vegi/ soup cans 25+

A

ll sizes of glass food jars pickel/fruit/baby food etc - 50+ needed

Large helium tank to borrow to fill balloons
Thanks. If you like to join our Auction Decoration Team, please let me know!
Shaina
The Caring Community at Cedar Springs: A Personal Story
by Christine Land, CSWS Upper Grades Math Teacher and Mother
Nolan is a Second Grader this year and had a harrowing dish-washing experience during class chore time a few weeks ago. Dish-washing, in general, is a harrowing experience for my son, but this time, a mug broke while he vigorously scrubbed it and cut his hand, requiring stitches to close the wound. His recent experience and my interaction with all of his caregivers here on campus reminds me to acknowledge the special people that walk the paths of Cedar Springs.
As a subject teacher and general lingerer here at CSWS, it's rare for me to leave campus before the end of the school day. I looked at my free Tuesday afternoon that day, however, and thought gleefully, "I'm going grocery shopping without my kids!" As I unloaded my groceries and was talking with my husband, Dudley, the phone rang. Caller ID announced that it was Annette MacBean, a fellow Second Grade parent. Thinking she was calling to talk playdates, we casually answered. Calmly, but firmly, Annette said, "It looks like Nolan's gotten hurt and you should come to school." Now Annette has two very active boys, so I know she knows "hurt".

Noticing the office's call and voicemail on my cell, I quickly hopped into the car and arrived at campus tout de suite. What awaited me were the stricken faces of students and adults, worried about my boy, Nolan...

Click here to read the rest of the story of our caring community.
Homemade Tamales are Back!!

Perfect for breakfast, lunch, or dinner! Only $12 for half a dozen. Available in:
Pre-orders must be received by Tuesday, December 18th
Print the order form and turn in your check by December 18th to receive fresh tamales on December 21!

DROP OFF YOUR RECYCLING TO SUPPORT THE CLASS OF 2014
The Seventh Grade (Class of 2014) is gladly accepting CRV (California Redemption Value) Glass, Aluminum & Plastic throughout this school year. Please drop these items off ANYTIME outside of the Seventh Grade classroom in our recycling area. Thank you!
Don't Forget to Use Your eScrip Cards!
With the holidays just around the corner, you can help Cedar Springs benefit just through your regular holiday shopping. Remembering to use your scrip cards when you shop for groceries earns CSWS as much as 3% of your bill, depending on where you shop.
Also, when you are buying gifts for your loved ones through Amazon, REI, iTunes or any of the other shops available through eScrip's online mall, log in through eScrip first and CSWS will earn up to 10%. The eScrip Online Mall is a collection of over 1,000 online merchants where you can shop online at the same websites you have come to know and trust. By using this link, CSWS will automatically earn a percentage of your purchase - you don't even have to be enrolled in our scrip program! So be sure to pass this on to your friends and family!

A third simple way to earn funds for our school is through eScrip Dining. Earn up to 5% when you dine at one of the participating restaurants. Go to http://escrip.rewardsnetwork.com to find out more.
Download AutoEARN for eScrip
Download AutoEARN onto your computer or i-phone so your contributions will automatically go to our school.
Raising funds for our beloved school couldn't be any easier!!
Sixth Grade Studies
Ancient Rome
For our first history block of the year, students studied ancient Rome from the earliest Kings to last of the Emperors. In addition to learning about the forming of the first Republic and the many important contributions that the Romans made that are still visible today, the students were asked to find a Roman topic of interest and create a short oral report and artistic rendering for presentation to their parents. Examples of topics chosen by the Sixth Grade were: slavery, inventions and architecture, Roman fashion, the daily life of a Roman child, weaponry, gladiators and Roman art. This project allowed us to look at many more aspects of Roman life than time would have otherwise allowed.
Paula ThompSon, Sixth Grade teacher
Don't Miss this upcoming event at Rudolf Steiner College:




Raising Independent Thinkerswith Veronica GunasekaraSaturday, January 26, 2013; 9 - 11 am

A child-development workshop for parents and teachers who want to gain insights into creative ways of working with "independent thinkers".

To register, call (916) INFO-RSC.

****************************************




****************************************


View Steiner College's Winter Events

Dates at a Glance
December, 2012
Children's Store (Grades One through Four during school)
Friday, December 14
Holiday Market at Cedar Springs
Bring all your friends and family!
Saturday, December 15, 10:00 am - 3:00 pm
The play will be performed in our amphitheatre
Early Dismissal
Friday, December 21, 12:30 pm
Winter Break - No School
December 24 - January 4
COMMUNITY EVENTS/INFORMATION
Employment Opportunity:
Financial Aid Administrator at Rudolf Steiner College
UPDATE NEWSLETTER SPONSOR - THANK YOU!
Dutch Touch Cleaning
Housecleaning services, winery & tasting room cleaning,
Licensed and insured, CSWS alumni & references,
Cleaning since 1995 in El Dorado County
Kees and Liz van de Sande
530 647-1302
**************
LOST & FOUND fairy will be visiting Cedar Springs the week before Christmas break and hanging out all the lost & found. Please keep an eye out for anything you are missing!
**************
Child's Kitchen for Sale in School Office
Handcrafted by Devo Gunasekara
$250
















Next Publication Date:
January 15 (submission, advertisements, and payments due January 8)
Click Here to Learn More About Advertising
To place an ad or submit an article, please contact:
receptionistcsws@comcast.net
Our school store, Gnome Village, is now online!
Shop without the kids!