Pumpkin Path a Success Once Again
"One Thing I Like about CSWS":
Community Responses from our October All Community Meeting
When asked to think of one thing off the top of our heads that we "like" about Cedar Springs, community members at our All Community Meeting listed a wonderful assortment of items. Several strong themes emerged including, our community, our curriculum and approach, our campus environment and our teachers. Examples of other responses are listed below as well.
In the hustle and bustle of our busy fall season, it is nice to be reminded of so many things that make Cedar Springs such a great place to be with our children.
Thanks for all you do to support your teachers and our school,
Lynn Morgan, Director of Community Development
--------------------------------------------------------------
What is one thing you like about Cedar Springs?
COMMUNITY (17 responses): Community, warm welcoming community of people, feeling of community, a genuine shared culture, the people
CURRICULUM & APPROACH: (13 responses): Love of learning, curriculum, teaching method, honors our children as the unique human beings that they are, teaches out of the whole picture of the human being, way the teachers listen to and teach the children, individualized/"customized" education, time spent with children individually, preserving of childhood, warmth and care for our children, nurturing environment, teachers and staff love and care for children
ENVIRONMENT (7 responses): environment, wild open space, it's like summer camp, trees and dirt, rain or shine kids play in the mud and dirt, natural topography with minimal blacktop!, nature play
TEACHERS (5 responses): dedicated teachers, we have GREAT teachers!, the teachers!, relationships with teachers - not "reporting"
OTHER RESPONSES INCLUDED:
-Rhythm
-Freedom to teach and learn
-The children
-Atmosphere
-Friendly
-Warm inclusive involved caring atmosphere
-Intentional
-Our daughter is very happy
-Beautiful
-Admin and Faculty
-I love the spirituality
-Creative
-The Auction
-Wood - organic, growing, changing, adapting
-Older kids joyfully interacting with younger ones
Annual Giving: Support Cedar Springs' Joy in Learning

In the coming weeks, each of you will be receiving an Annual Giving brochure in the mail with this photo on the front cover. The brochure explains why this effort is important and ways you can give. This photo of CSWS Second Grader, Ella Coburn, is a beautiful depiction of the joy and confidence that our students display daily at our school. Our excellent teachers, integrated meaningful curriculum and hands-on approach to learning and developing children all bring about a special joy that is unique to Waldorf and to Cedar Springs specifically.





Your contribution to Annual Giving helps make what we do at CSWS possible. As a non-profit independent school, Annual Giving is essential for the operating money for our school and is also fully tax-deductible.



Any amount is welcome and in-kind donations of goods and services the school needs also count toward Annual Giving.

Please take a moment to read the information in the brochure and decide on the gift your family can give this year.

Please reply by the end of this calendar year to receive your 2012 tax donation. We will also gladly receive donations through June 30, 2013 for this school year's Annual Giving.

You may donate online now by clicking on the button below:




Last year thanks to everyone's support, we raised over $53,000 (approximately $35,000 cash and $17,000 in-kind) in Annual Giving. With our lower than expected enrollment, this year's goal is to raise $60,000 in Annual Giving with 100% participation from our current families.

Thanks to our hard-working Faculty and Board of Trustees who are already leading this year's Annual Giving campaign with their 100% participation.

Thanks in advance for your on-going support of our teachers, students and programs.

Please contact me if you have any questions,
Lynn Morgan, Ed.D., Director of Community Development
(530-642-9903 or lynn.morgan@cedarspringsonline.com)
Cedar Springs in the Placerville Holiday Parade, Sunday December 2!
A team of faculty and parents are planning our first ever float entry for the parade. Gnomes from the Fifth Grade will be riding unicycles or walking with the float to pass out information etc. Voices of the Fourth Graders will fill the air as well as music from Sixth through Eighth Grade Recorders.
Float Building Supplies Needed by Friday, November 16. Please call the office if you can help with the following items:
Can you loan us Four Hay/Straw Bales?

Big pieces/sheets of used or new astro-turf

Used white or blue sheets (Will not be returned)
Float Building Party - Saturday, November 24 from 9am to ?
Adult help for building the float is needed on Saturday November 24 from 9 am to ? Please call the office at (530) 642-9903 to let us know you are coming.
With excitement and gratitude from The Parade Committee,
Eric Nicita, Daemon Edwards, Monica Ness, Amy Elder, Amanda Mutrux,
Inge Stoll
Get your Team CSWS on with this year's
"Take Me Out to the Ball Game" theme!
Think vintage baseball meets modern fun and CSWS team spirit! Our school's Auction and Dinner is our largest fundraiser of the year and helps support our teachers, students and programs. More information coming soon about how you can help by donating items, inviting all of your friends and family, becoming an auction sponsor or volunteering.
NOW ACCEPTING DONATIONS Click Here to Get The Donation Form
We are seeking timeshares/cabins (San Diego, Tahoe, etc), homemade meals, childcare, weed-eating, Waldorf-friendly children's items and more.
Contact Auction Chair, Sharyn Mairani (916-792-9125 or sharyn@apiweb.org) for more information.
Cedar Springs Has a New Facebook Page!


Check out Cedar Springs' Facebook page for current, fun, and interesting postings that you will find nowhere else! "Like" us to stay informed: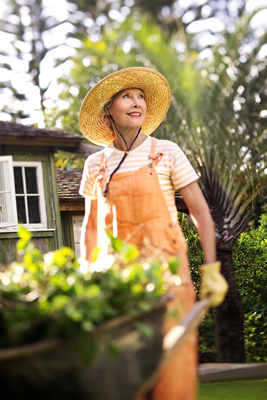 CAMPUS BEAUTIFICATION WISH LIST
Bulbs for planting (daffodil, iris, etc)
Native plants, such as lavender, rosemary, camomile
Helping hands - on your own time for planting and campus care projects
Congratulations to the CSWS Hawks Girls Volleyball Team for a a great season. The girls played very well against larger, more experienced teams and learned a lot this year. Special thanks to our Girls Volleyball Coach, CSWS Dad, Jim Curtis, who volunteers his time to the team.
Cedar Springs Alumna Continues to Shine
In October, Mary De Aquino (Class of 2011 at Cedar Springs) participated at an elite meet as an athlete for Sacramento Waldorf School. Eighty-five of the best high school teams from Northern and Central California, along with a few from Nevada, were competing in the Bronco Invitational in Folsom. In an extremely large field, approaching 200 runners, Mary faced a deep field of Div 3-5 athletes, including the top 5 Div 5 runners in the Sac-Joaquin Section. Mary blazed the course finishing 24th overall, and 1st in Div 5, beating her closest Div 5 rival by 30 seconds. With the win, Mary retains her # 1 ranking in Sac-Joaquin Section Div 5 as she heads into post season completion.
Mary De Aquino, CSWS Class of 2011
Running cross country for Sacramento Waldorf School. Go Mary!
Last Day to Pre-Order School
T-Shirts or Hoodies
Tuesday, November 13
Order yours today. Only Limited quantities will be available after pre-order.
CSWS Reaches Out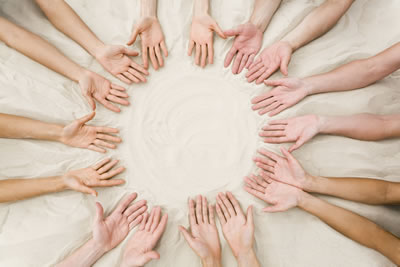 CSWS is reaching out more and more to our surrounding community in as many ways as we can. Through outreach, marketing, advertising, community service, field trips and other ways, we are doing what we can to make our school known and appreciated in El Dorado County and the surrounding areas.



Just some of our recent outreach efforts:

CSWS sponsored a booth at the Cameron Park Halloween Carnival.
Look for our school float in the Placerville Christmas Parade this year!
Our Second Grade just donated over eight large bags of coats and other warm clothes.
The F

ifth Grade visited the American River Conservancy's historic site, The Wakamatsu Silk and Tea Colony, on November 2nd to take a botany field hike and participate in a plant restoration project. The Fifth Graders worked diligently to help eradicate star thistle and add native plants to a hedgerow between a fragile wetland and a plot of land slated for organic farming. The students learned to properly transplant these plants, the importance of wetlands and the proper process of eradicate difficult "weeds" like the star thistle.

Thanks to Gardener Chris and friends, we just donated a large offering of produce and farm-fresh eggs from our CSWS community to the Upper Room Food Bank.

Tina Rheault, Board Member, alumni parent and past Business Manager represented CSWS at the annual Community Resource meeting at the County Office of Education.
The Sixth Grade class donated handmade pottery bowls to the local Empty Bowls charity event to raise money to feed the hungry in our County.
Pumpkin Path photo and press release was featured in our local newspaper, the Mountain Democrat.
We have distributed school postcard and upcoming event fliers to local preschools, churches, and other family-friendly places of business.
We have increased advertising and outreach, particularly in Cameron Park, Shingle Springs, El Dorado Hills and Folsom.
Thanks to the many families and teachers who are helping in this effort. Contact Lynn Morgan or Monica Ness if you can assist with further efforts.
Openings
Our enrollment is still lower than expected for the year with 155 students currently in 3-Day Kindergarten through Eighth Grade.
We have openings in our 3-Day and 5-Day Kindergartens and many of our Grades classes. Fortunately, we had a large turnout on our recent tour November 6th Open Classroom Tour and interest seems to be increasing. Please keep spreading the word to your family and friends, as our most effective marketing is our positive reputation through "word of mouth."
Parent-Child classes continue to be full with wait lists for our upcoming January semester.
Our next Tour will be on December 11 from 8:30-10:30 am. All current and interested families are welcome. R.S.V.P. to Lynn Morgan to attend a tour (lynn.morgan@cedarspringsonline.com).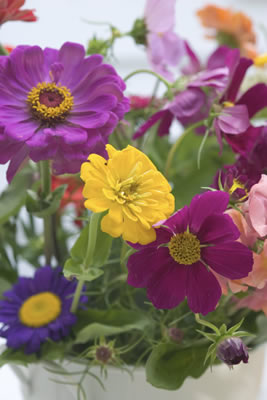 New Student Welcome
A warm welcome to Nolan Storrs and
his parents Alicia and Josh who joined Sarah
Shaver's First Grade Class since school started. Nolan is the big brother of Cash (3-Day Kindergarten) and Sloan (age 3).
Fond Farewells
Cedar Springs wishes the following students and their families all the best in their new educational paths. Each family and student brings many gifts to our campus and community and we are grateful for the time they spend at our school.
Alexander Mayfield (Second Grade)
Gwen Stephens (Fourth Grade)
Artist: Tristan Schaeffer
portrait study of Albert Einstein, Pastel techniques
Click to read October's newsletter from Simplicity Parenting

Articles from Why Waldorf Works:



by Sam Wang, Ph.D., and Sandra Aamodt, Ph.D.

In this article, adapted from Dr. Sam Wang and Dr. Sandra Aamodt's book Welcome to Your Child's Brain: How the Mind Grows from Conception to College (Bloomsbury USA, 2011; OneWorld Publications, 2011), the authors explore how play enhances brain development in children. As Wang and Aamodt describe, play activates the brain's reward circuitry but not negative stress responses, which can facilitate attention and action. Through play, children practice social interaction and build skills and interests to draw upon in the years to come. Read more. The Dana Foundation September 24, 2012

Read more. David Suzuki Foundation September 2012
View Steiner College's Autumn Events

Dates at a Glance
November, 2012
Thanksgiving Assembly
Friday, November 16, 12:30 pm - 1:30 pm

Thanksgiving Break/Parent-Teacher Conferences - No School
November 19-23
Winter Concert
Thursday, November 29, 6:30 pm - 7:30 pm
December, 2012
Placerville Holiday Parade
Sunday, December 2, 1 pm - 2 pm

Come see our CSWS Float at the Placerville Parade this year! Contact Monica Ness or Eric Nicita to help with the float.
Advent Spiral
3:00 pm, 4:00 pm, and 5:00 pm showtimes
Children's Store
Holiday Market at Cedar Springs
Saturday, December 15, 10:00 am - 3:00 pm
Early Dismissal
Friday, December 21, 12:30 pm
Winter Break - No School
December 24 - January 4
UPDATE NEWSLETTER SPONSOR - THANK YOU!
Free Alpine Dairy goat to good home. Friendly and a good weed eater! If interested, email or call:
Next Publication Date: December 11 (submissions due December 4)
Click Here to Learn More About Advertising
To place an ad or submit an article, please contact:
receptionistcsws@comcast.net