Cedar Springs Seeking Students
As we embark on our new school year, we are grateful for our returning and new families joining our community. We are still seeking additional students to join our campus. Enrollment is currently at 157 students in 3-Day Kindergarten through Eighth Grade. We began last school year with 162 students and were able to end the year with 174. We are hoping we can add more students again this year to help round out our classes and increase our fiscal health.
Our best marketing is the word of mouth from our current and alumni families. Please spread the word to your family and friends that we have openings.
Interested families should visit our website, which has lots of information about our programs, our applications and tuition rates:
For more information, please have them contact me directly at lynn.morgan@cedarspringsonline.com or 530-642-9903. I will be happy to answer their questions and give them a tour if they'd like. If it is someone you know personally, you are welcome to join us on the tour to show them around our great campus, if you are available.
Thank you for spreading the positive word about Cedar Springs,
Lynn Morgan, Ed.D.
Director of Community Development
AUCTION BRAINSTORMING PARTY
HOST: Sharyn Mairani, 916-792-9125
WHEN: Saturday, September 29 at 6:00 PM
WHERE: Sharyn's House 407 Malaga Ct, Cameron Park, CA 95682
Dear Cedar Springs Community,
I want to start off our Auction preparations this year with some fresh ideas and brainstorming. What better way to get the creative juices flowing than a party!
All fellow CSWS parents (current and alumni) are WELCOME. Even if you can't be part of the Auction Committee this year, please join us for some fun and bring any ideas you have about theme, prizes we should get, how we can sell more sponsorships and tickets, etc.
Please bring a dish to share and all your ideas! Please RSVP if you can make it.
Sharyn Mairani, Auction Chair and mom to Ryder (First Grade) and Acen (Lily Kindergarten)
SAVE-THE-DATE: This year's Auction will be on Saturday, March 9
SAVE THE DATE
For our 23rd Annual
Michaelmas Festival
Saturday, September 29
10am - 1pm
Ask your Class Teacher or Parent Guild Representative how you can help with the festivities to support your class. Flier coming soon to pass along to family and friends!
SAVE THE DATE
All Community Meeting & Luncheon
For All Parents & Teachers
Saturday, October 13
9:00 am - 1:00 pm
We gather annually as a school community to "break bread together," share important news about our school and provide input to our dedicated Faculty, Board and Parent Guild. This is a required meeting for all Faculty and Parents. Please send at least one representative per family.
Topics will include:
Free childcare, snacks and delicious soup luncheon for all community members. Plan to stay and enjoy lunch together as a community.
Childhood Celebrated at Cedar Springs Waldorf School
Mt. Democrat published this photo and an article about Cedar Springs on Monday, September 1. Feel free to forward on to family and friends.
Therapeutic Eurythmy to be offered at our school!

There are a few more slots open for the 7 week fall session. Please contact Amanda Mutrux
atamandamutrux@gmail.com
and Cynthia Hoven
at
916-965-0389, choven@sbcglobal.net
if you are interested in signing your child up this fall. Given sufficient interest, Cynthia can return in the Spring for continued work or to serve other children.
Eurythmy with Children: Why is Eurythmy Therapy so important during the formative years?
The child does not always develop its lower senses, i.e. touch, well-being, self-movement and balance, in an integrated way. Although one can live with theses imbalances throughout one's life, the learning process can be greatly impeded. This can express itself in educational challenges, including coordination and attention difficulties, sensory-motor integration problems, anxiety, hyperactivity, difficulty with math, or poor memory. These lower senses are addressed and finely tuned through the movement activities and gestures of Eurythmy Therapy. The growth/life forces are invigorated and harmonized. A balancing or strengthening of the will forces with the feeling and thinking capacities can be achieved through the practice of specific exercises.
Eurythmy therapy has also been shown to be helpful for a wide spectrum of health issues, including bedwetting, some allergies and asthma, digestive disturbances, and the like. Referrals for Eurythmy Therapy are made by physicians and other health care practitioners, and can also be made by parents and teachers. A typical eurythmy therapy programs entails seven 40 minute sessions, usually offered once a week. Individual arrangements may be possible.
Cynthia Hoven received an MA degree in Human Behavior from St. Mary's University (Minneapolis) in 2000. She completed her eurythmy training in Auburn, Ca in 1974 and the Curative Eurythmy training in Stuttgart, Germany in 1982. She founded and was lead teacher of the eurythmy training program at Rudolf Steiner College from 2002-2010. She has taught eurythmy and eurythmy therapy to hundreds of people in the course of three decades of work. She has worked in both private practice and clinical settings.
New Rose Garden Blooms in Memory of Loved One

"May my soul bloom in love for all existence." - Rudolf Steiner
Something beautiful, with lots of pink and surrounded by children, that was my intent for the Rose Garden outside of the Rose Kindergarten classroom. All of those things remind me of my Great Aunt Bea. We shared not only a birthday, but a love for children, art and creativity. I wanted to create a thoughful and loving space in her memory and what better a place than our Kindergarten. The garden will continue to grow and evolve, please visit often.
~CSWS Parent, Cindy Stephens
Thank you Cindy for this generous and beautiful donation to Cedar Springs in memory of your Great Aunt.
Welcome, Darling!
Welcome to our new school pig named, "Darling". She is visiting CSWS compliments of Gardener Chris and Mt. View Farms. And she is expecting piglets!
Note: Darling is on a specific diet, so please do not feed her (no matter how much she protests) without Gardener Chris' permission. Thank you.

Thank You for the All Community Work Party Support Cedar Springs!
For those of you who venture to campus during the summer, you know by July it is not a very pretty sight. It demonstrates very well how the campus "goes to sleep" without the presence of our children and the loving care we give it all through the year. Like Sleeping Beauty mired in brambles, waking the campus is no easy feat (if only a kiss would do it). We thank you so very much for coming to our All Community Work Parties in August which began to infuse this campus with care and attention. Thank you, likewise, to all who took on individual projects to prepare this campus throughout the summer.
We understand that weekends serve many functions in these busy times. We have scheduled all of our grades' class sponsored work parties on Friday afternoons from 1:30 to 4:30 pm this year. It is an experiment, and I hope you'll give me feedback on how it worked for you. The class teachers sponsoring the work party will have a list of "honey-do's" and supplies lined up. Below is a schedule for the class sponsored work parties for the 2012-13 school year. If you can't make the one scheduled for your class, perhaps there's one that will better fit your schedule; just let your teacher know.
Sept. 21st 2012 5th and 7th grade work party with Mrs. Elder and Mr. Taylor
Nov. 2nd 2012 6th and 8th grade work party with Mrs. ThompSon and
Ms. Morgan
Mar. 1st 2013 3rd and 4th grade work party with Ms. Mutrux and Miss Jenkins
April 12th 2013 1st and 2nd grade work party with Mrs. Shaver and Mrs. Deutsch
We will have All Community Work Parties at the end of April to prepare our campus for Mayfaire and Graduation. If you have an inspiration or idea for campus maintenance or improvement, please let me know.
All Community Spring Work Parties - choose one (both 9am - Noon):
Sunday, April 28
Saturday, May 4
Thank you for making the old adage, "Many hands make light work" ring so very true. With deepest gratitude for your time and efforts,
Amy Elder
5th Grade Class Teacher
CSWS Faculty Chair
How You Can Help This Year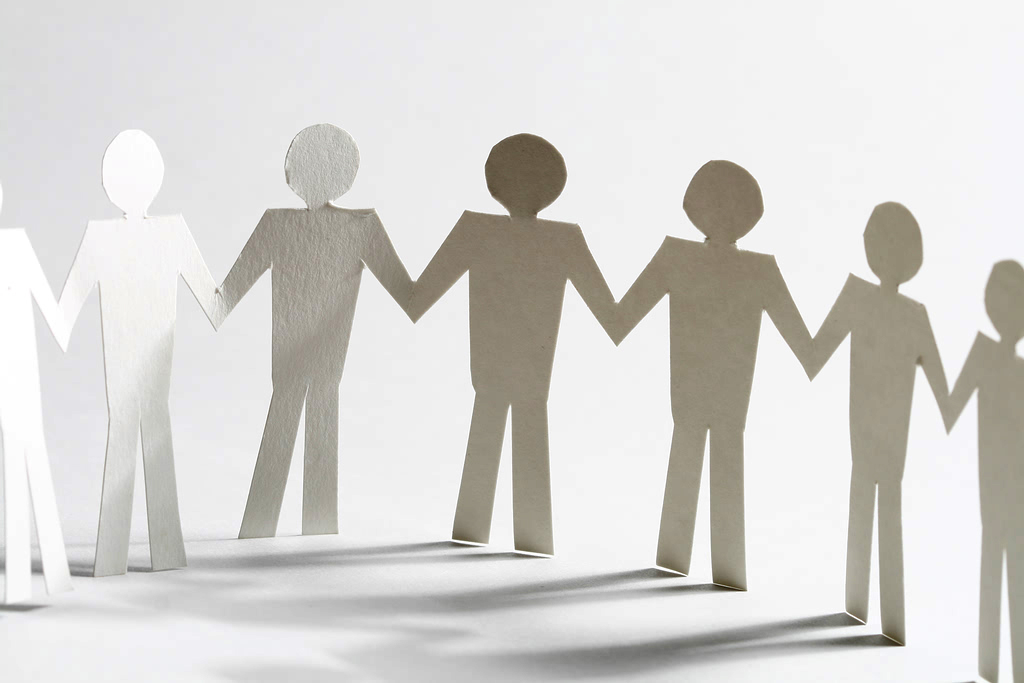 Before school started you should have received an email from the school reminding you about the first days of school and inviting you to sign up for your volunteer jobs this year.
Thanks to those of you who have already signed up.
The positions below are still in need of volunteers! To sign up, come to the Volunteer Sign Up tables on campus during pick up and drop off or contact Monica Ness or Lynn Morgan.
PARENT GUILD- Rose Kindergarten Representative
AUCTION
Prize Patrol Chair, Co-Chair and Team Members
Food Solicitations Chair, Co-Chair
Ticket Sales
Sponsorship Sales
Golden Ticket Sales
MORNING PARKING PATROL - Help students safely and quickly exit vehicles 8-8:15am
Pick one day per week.
CAR DONATION PROMOTION
INK CARTRIDGE AND CEL PHONE RECYCLING DRIVE (1 or 2 times per year)
SCRIP Co-chair to help current Chair, Sabina Keller
CAPITAL ONE CREDIT CARD PROMOTION
CHAMBER OF COMMERCE REPRESENTATIVE
ADVERTISING/MARKETING TEAM MEMBERS
We appreciate your ongoing and new contributions to help keep our school working smoothly and relieving the load of our busy, dedicated Faculty.
Lynn Morgan and Monica Ness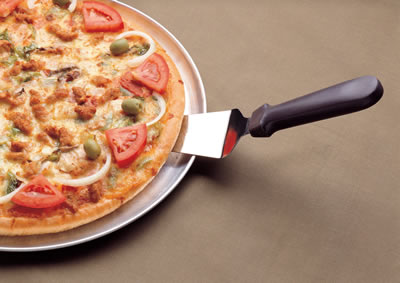 HOT LUNCH SCHEDULE
Our hot lunches are provided by the parents, teachers and students of our upper grades classes to offer nutrituous lunches on campus and as fundraisers for their Eighth Grade field trip. Cost for all lunches is $4.
Tuesday - Baked potatoe w/ vegetarian chili and fixings
Make checks payable to Class of 2014
Thursday - Bean and cheese burrito - Starting September 27
Make checks payable to Class of 2015
Friday - Large slice of pizza and fresh grapes
Make checks payable to Class of 2013
HELP US Win $2,500 FROM LIBERTY MUTUAL INSURANCE!

Liberty Mutual Insurance is awarding $2,500 community grants as part of its Responsible Sports
program, championing and celebrating responsibility in youth sports.
Here's how it works:
Every person who completes the online Responsible Coaching or Responsible Sport Parenting

course and the 10-question review quiz earns one point. The fifteen (15) organizations around

the country that get the most points will earn a $2,500 grant.

Since we'll only be competing against organizations of similar size (three separate divisions),

we have a great chance to win! Of course, the more people we get to take the course and quiz,

the better our chance of winning the Community Grant.

Let's all work together - for the kids, and for the $2,500 grant. Just think of the ways this grant could help us: equipment, uniforms, travel, practice field time - you name it!
Get started at
www.ResponsibleSports.com/Grant
today!



Contact Tina Rheault, CSWS Grant Committee Chair, if you have questions (tina@rmusicservices.com).
Upper Grades Girls Volleyball Season Kicks Off
The 6th-8th grade girls are ready to compete in this year's fun volleyball program. They practiced in August and are ready to play some scrimmages against some other schools. This year we have a couple new schools to play against. All parents and friends are welcome to come to any of their matches and cheer them on.
The matches are on the school calendar and here they are:
Wed 9/12 3:20pm - 5pm @ Markham
Mon 9/17 3:30pm - 5pm @ Camino School
Thurs 9/20 3:15pm - 4:30pm @ Herbert Green
Mon 9/24 3:30pm - 5pm @ Buckeye Elementary School (against Calif. Montesorri Project)
Mon 10/1 3:40pm - 5pm @ El Dorado Adventist
Tues 10/16 4pm - 6pm @ Sac Waldorf
Thurs 10/25 4pm - 6pm @ Sac Waldorf
Coach Jim Curtis
Eurythmy for Children at Rudolf Steiner College in Fair Oaks

Saturdays, September 22 - October 20
with Alice Stamm


Support your young child's life and imagination througheurythmy and integrative movements. Half-hour dedicated to nursery children (ages 3-4); another half-hour for kindergarten children (ages 5-6).

DATES AT A GLANCE
SEPTEMBER
Michaelmas Festival
Saturday, September 29, 10:00 am - 1:00 pm
Join us for this Fall Festival for all ages and celebration of CSWS's 23rd Birthday. Grandparents, alumni, friends all welcome. See more information in this issue
OCTOBER
October 8 - No school
All Community Meeting
October 13 - 9:00 am - 1:00 pm
School-wide meeting, parent education, luncheon. See more information in this issue.
Photo Day
October 16 (Rain Date: October 23)
Individual photos for Grades 1-8
Pumpkin Path
October 27 - Three times to choose from: 4:30 pm, 5:15 pm, 6:00 pm
More information to come!
October 29 -No School
Faculty In-Service
Click here to see the full calendar for the 2012-2013 school year!
CEDAR SPRINGS GROCERY BUYING CLUB
Need to save some money on groceries? Need gluten free or other specialty diet items? Did you know there is a natural foods buying club for the parents and staff of Cedar Springs? You can order natural food, supplements, and other grocery items at a discount. Orders are placed monthly along with the Kindergarten food order from United Natural Foods (Formerly Mountain People.) Delivery is once or twice per month on Friday morning at 8:30 am. You must be present to pick-up and pay for your order. Please contact Monica Ness if you are interested (530) 391-5373 or in the school office.
UPDATE NEWSLETTER SPONSOR - THANK YOU!
Click to visit the website
Handmade Stool Lost:
My daughter,
Nicola,
went to Cedar Springs last year and forgot to take her stool home that she made in woodworking. Scott put it outside the office for us to pick up, but we didn't make it over soon enough and when we went to get it, it was gone. She thinks her name was on it (
Nicola Gloverhale). She
is heart-broken, of course. If you know where this beloved stool has wandered off to, please contact Melanie Hale (mother of Nicola Gloverhale) at
gloverhale@sbcglobal.net Many thanks!!!
Childcare needed during school breaks: Looking for a Waldorf family who would enjoy caring for our 6-year old, Alyssa, during school holidays 7:30 am - 5:30 pm. Amount per day negotiable. Would prefer location to be close to hwy 50 (10 min or less) between Placerville and El Dorado Hills. Contact Judi to discuss further: 530-919-0095 or
judiyost@gmail.com
.
Reliable Car Wanted: Need reliable car for $1000 or less. Call Kira at 957-4227
Piano Lessons
Former Waldorf Class Teacher Jennifer Jackson now accepting piano students in her home in Diamond Springs (just 10 minutes from CSWS). Jennifer has a bachelors and masters degree in music from Yale University and 18 years of music teaching experience. She is warm, enthusiastic, and makes music learning fun. Please call for a free trial lesson at 530-417-3188 or contact her at LindyHoppinJen@aol.com.
Loft Bed For Sale: Full size IKEA loft bed with mattress. Great for adding play space underneath or even another bed. You will need a 9ft ceiling! New in 2011 and rarely used. Asking $200 ($300 new) or trade for a full/queen bed. Contact Monica Ness at (530) 391-5373.
Pure Bred Arabian Mare for Sale: This beautiful Bay is 24 years old, sound and in good health. She is very rideable and good with children. Don't miss your chance to own a wonderful family horse! Needs a good home ASAP. Asking $500 OBO. Please call Wendy D'Arcy at (530) 306-7042.
Publication Information for The Update
Next Publication Date:
October 16 (submission, advertisements, and payments due 10/10/12)
Click Here to Learn More About Advertising
To place an ad or submit an article, please contact:
receptionistcsws@comcast.net