Upcoming Events

The Wylie Center is offering Free Parenting Classes in July. Check our website for class information and to enroll.
Free Activities in Riverside!

Visit the park!
Take a walk on the park at our Fairmount park.
Visit Castle Park!
This is a family amusement park. Enjoy the rides and family activities. There is also an arcade and golf courses. Kids under 3 feet enter for free!
Visit the UCR Botanic Gardens!
Enjoy a hike or bike ride at the Box Springs Mountains on the East side of the UCR university with approximately 40 acres of scenery.
Keep your kids safe while swimming this summer!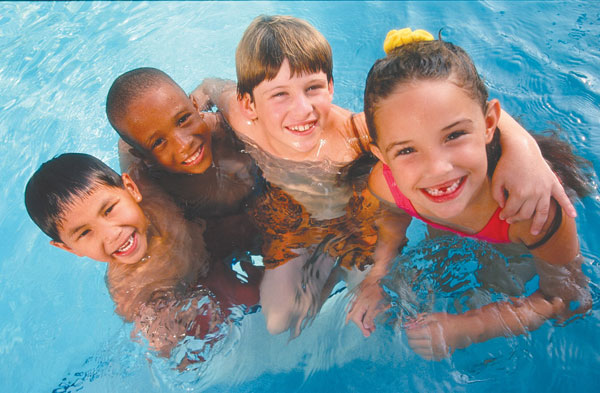 Childhood drowing is 100% preventable! Please help The Riverside County EMS Agenc keep you and your children safe! They are dedicated to preventing unintentional injuries to children in our county.
FACTS FROM INJURY PREVENTION SERVICES
Drowning is the leading cause of unintentional or accidental injury-related death to children

ages 1-4 years old in Riverside County

86% of all drowning and near-drowning incidents occur in backyard pools or spa/Jacuzzi.

There are over one million backyard pools in California without safety features because they were built before the Swimming Pool Safety Act of 1998. One could be in your neighbourhood.

Drowning is a quiet event - no splashing, no screaming, and no noise at all.

A child can; drown in less than 1 inch (just enough to cover mouth and nose) of water, lose consciousness in 30 seconds or less, have irreversible brain damage after 4 - 6 minutes or survive a drowning with severe brain damage requiring life-long medical care.

Most children under the age of five have no fear of water and no concept of death. Water is associated with play.
PREVENTION TIPS
SUPERVISE! Never leave a child alone near a pool or spa, bathtub, pond, toilet, bucket of liquid, or any standing water.
Assign an adult Water Watcher to keep their eyes on the water at all times.
Do not allow children to play near the pool or spa.
Place toilets lids down or install safety latches on the toilet lids to prevent toddlers from opening and playing in the toilet.
Empty wading pools immediately after use and store upside-down.
Floaties, inflatable water wings and water toys are not water safety devices and should never be used for that purpose.
The best safety option is a Personal Floatation Device (PDF) or Life Vest. Only purchase a life vest that has a "Coast Guard approved" tag or stamp on the inside of the vest.
Never rely on devices or swimming lessons to protect children.
Never drink alcoholic beverages before or during swimming or supervising children.
Never assume your child is "drown proof" because they have taken swim lessons.
Swimming lessons should be on-going, from a well recognized program with staff that are certified in basic CPR, water rescue and first aid.
BE PREPARED
Learn CPR & First Aid
Know your neighborhood and the homes your child visits. Is there a pool? Is it properly protected? If the children will be swimming, who will be supervising them?
Learn how to swim and learn proper rescue techniques.
Keep rescue equipment at near the pool. Do NOT use air-filled swimming aids (such as water rings) in place of life preservers. These devices can give parents and children a false sense of security, which may increase the risk of drowning.
Keep a portable telephone and emergency phone numbers nearby.
IF A WATER EMERGENCY OCCURS
Pull the child from the water and place on his or her back
Check for breathing; clear mouth and nose of any obstructions
Instruct another adult to call for emergency help
Begin rescue breathing or CPR as needed until the child is revived or help arrives.
Fun Activities for the Month!
1. Swing in a hammock-Swing away this summer as you read to your child, look up at the sky to envision the future, or simply look at the clouds!
2. Do yard work together-Use a kid size rake and enjoy some bonding time! Kids can help sprinkle flowers and help you grow a beautiful garden.
3. Play Dress-Up-Play super heros or create funny outfits and have a contest!
4. Eat Lunch Outside- Have lunch in your front or back yard as a picnic! Invite your kids friends and have fun snacks and fruits.
Remember be creative and have fun!