Due to the Holidays we

will be closed on:
Cut for a Cause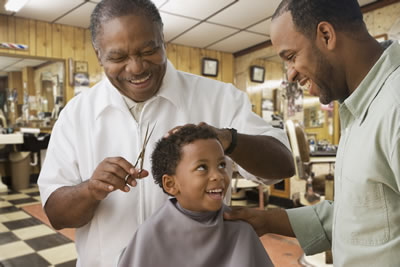 December 1st, 2012
100% of the proceeds go to The Wylie Center. Bring your kiddos with sensory issues to have their hair cut by barbers experienced with children with sensory issues.
Adult $16
Child $12
More info to follow
Links to Local Food Banks
Riverside County
Thank You to everyone that came out October, 1st, 2012 at Victoria Club to support us. Your generosity is greatly appreciated.
The Wylie Center is participating in GIVE BIG RIVERSIDE. Participate around the city on November 13, 2012 by giving online.

Save The Date!
April
27th, 2013
@
Shamel Park
9am-12pm
3650 Arlington Ave
10th Annual
Stroll 'N' Roll
Fundraiser!
For Sponsorship or Booth information please contact:
Jacqueline Blanco
(951) 826-1728
jblanco@wyliecenter.org
PUBLIC HEARING
SPARK CHARTER SCHOOL
The Wylie Center Charter School Corporation
Where:Riverside Unified School District School Board Meeting
6735 Magnolia (Riverside Adult School)
Located at the Board Room
When: November 13, 2012, at 5:30
Please show support for the Charter School by attending and bring your children! This school meets a critical need in t
he community.
Free "Sparky" T-Shirts to First 72 SPARK Supporters
"Sparky"
Would you like to make a difference for The Wylie Center children this Holiday Season??
Each December, The Wylie Center and the community join together in warming the hearts of children during our Annual Celebration of Giving campaign.
We invite you to take a moment to imagine the holidays in the life of a typical child served by The Wylie Center. While most children celebrate the holidays with family, gifts and love; our children are not as fortunate and most will never experience the same sense of family and childlike magic of the season.
There are ways you, your organization, or your family can make a difference for a child this holiday season. We welcome you to participate by providing a monetary and/or gift card donation, donating a toy or adopting a child tag!
Contact
Your generous donation can be done by contacting:
Jacqueline Blanco @ (951) 826-1728,
or
jblanco@wyliecenter.org
Thank you!
We greatly appreciate everyone's cooperation with the See's Candies Fundraiser! Please help your child by taking orders from friends, relatives, neighbors,and co-workers. Along with your orders, please make sure to include 1 check to cover the entire order, written out to The Wylie Center. Please keep in mind that all orders are due by
December 3, 2012
, and will be delivered to you by
December 10, 2012.
Thank you for helping make our fundraiser a BIG success!
The Wylie Center
For more information Contact:
Jacqueline Blanco
(951) 826-1728
Sustainable Babies

The Wood Streets Green Team and friends are hosting the Sustainable Babies: Cloth Diapering 101 Workshop.
This workshop will address the benefits of cloth diapering your baby. Presenters will discuss the various options that exist for diapering, as well as provide practical information regarding the process. This workshop is ideal for people who are considering cloth diapers or who are currently cloth diapering, but would like to learn more.
Location
Sunday, November 4, 2012 from 3 - 4:30 pm at Riverside City College Alumni House located at 3564 Ramona Drive, Riverside
www.
woodstreetsgreenteam

.org
Contact
Jessie Fuller
Wood Streets Green Team representative
(949)741-9169