From the Librarian
Leslie Altman

Welcome to summer! This is a busy time of year on Cape Cod and at the YPL, but we are delighted to provide you with many summer reading choices and a cool place to hang out, in all senses of "cool."
We have many items appropriate to the season: new travel books, replacing the outdated ones in the collection; gardening books galore; and a whole collection of Cape Cod materials, from where to walk to what to cook for your guests. We also have new materials arriving all the time to keep you and your guests occupied. Check out the lists of new books and media posted every month. Of course, the library is also a great place to visit on a rainy day.
We are looking for volunteers to help shelve items during our busy season. If you have two hours a week that you would like to spend in our air-conditioned space, surrounded by books and friendly patrons, we would appreciate your help. Just come in and fill out an application.
Because of a clerical error at the office of Mass Parks, we now have six (count 'em) State Parks passes. These allow a car to park any of the state parks free of charge, including our local parks: Nickerson State Park in Brewster, South Beach State Park in Mashpee, Scusset Beach State Park in Sandwich, and the Cape Cod Rail Trail. Take a guest and be a tourist in our beautiful place.
The main summer event is our annual book and plant sale on July 11. Come early for the best choices of books at bargain prices and locally grown plants from our wonderful gardener volunteers.
The Chldren's Room
Lynn Lesperance

Can it be true? Is summer really just around the corner? It's about time! Here's what we have in store for you once it's here:
Our popular Lego Club will resume once again on Wednesday, July 1st. Come in and spend some time creating whatever your imagination leads you to. We'll be meeting from 5 to 6 PM through August. Children must be at least 5 years of age to participate and anyone under 8 must have a parent on the premises.
We're going to start our Summer Celebration on July 10th with an encore performance by Trevor the Juggler. If you saw him here a few years ago or somewhere else on the Cape more recently, I know you are not going to want to miss this opportunity to see him again. If you haven't caught his act yet, you are in for a treat. His show is suitable for all ages; families are encouraged to join us. Please, call for a reservation. We plan for an outside show but if the weather is bad, inside space is very limited. Watch the website for time of the performance.
On August 21 the renowned Marcus the Magician will be here. His shows will amaze and amuse you. What a great way to wind-down the summer with your family. Reservations are required as this show must take place indoors. Watch the website for time of the performance.
Something new this summer: Rainy Day Pop-up Drop-Ins! Wait. What? Yep, you read it right. On rainy Fridays in July and August we will hold special programs to keep the family occupied and happy. There will be different activities each time: crafts, games, food creations, therapy dogs and more. So if the weather messes with your Friday plans, just check our website that morning to find out the time and activity and head on over. No reservations necessary!
The Generations! Music and Movement program with Denya LeVine will end for the summer on Friday, June 5th. Children under 5 along with their caregivers, and older adults who love children and music are invited to attend. This season's programs were funded by the Education Foundation for Dennis and Yarmouth. We are very grateful for their assistance in presenting these well-loved sessions.
Since we need to keep the Children's Room accessible to all kids during the summer, Lapsit Storytime will end on May 29th. Moms and children are still encouraged to come in to play and read together, of course. (We have air-conditioning!)
Looking forward sharing some warm weather fun with you.
New YPL Website
Tiffany Turner
Visited the library's website recently? If not, please do. You'll like what you see.
We wanted to improve our site's organization and navigability and create a more attractive design. We wanted to consolidate and highlight the most important library information, eliminate duplication found on the old site and add more content that library patrons can use. Finally, we needed to create a site that was easy for the library staff to update and maintain. We think we have done all that and more.
The new website is better organized and more attractive, with improved content as well. We've added cover art for new releases making it easier to find titles readers want. We've worked to ensure the library's history is accurately represented and we continue to add to the historical collections page and make the library's genealogy collections accessible. We now have a page dedicated to e-books and children's services now has its own page with links to the CLAMS children's catalog.
The new website is launched but is a work in progress. We continue to update it, making ours a site that reflects your needs and interests. After visiting the site, please let us know of any suggestions for improving it. Your input is important to us.
Ed. Note: Though Ms. Turner won't say it, she built the website and it is well done.
The President's Message
Ann Petrou
Missed the March book sale? We understand.
Summer is finally here-after a winter of cancellations, closures and postponements. Many thanks to all of you who braved the snow and came out to our "spring" book and bake sale. It was a success with the Library raising over $600. Now on to the summer Plant and Book Sale. If you cannot wait to stock up on some books to have for your summer company, please visit the Around the Corner Book Store in the Library. There are many books, hard cover and paperback, available for a very low YPL price. Also, as our Librarians weed the collection, they put books out to be had for FREE!!! What can be better than that? If your guests don't finish them before they leave, they can take them home with them.
Looking forward to seeing all of you in July for our main event.
Homebound Delivery
As you may know, volunteers from the Library deliver books to homebound patrons at Heatherwood at Kings Way and at Maplewood at Mayflower Place. We would very much like to reach out to individual homebound patrons as well. If you would be interested in delivering to your homebound neighbors or if you know someone who would benefit from this service, please call the library at 508-362-3717. We appreciate your help. Thank you.
Book Sale
Annual Book & Plant Sale
One of our major fundraisers
July 11th - 8:00 AM - 2:00 PM
Stock up on reading for the beach!
More than 4,000 hardcover, paperback and tradebooks,
including best sellers, cookbooks, children's books, and classics, along with CDs and DVDs will be available at bargain prices.
DON'T MISS IT!
Plant Sale
Attention Library Gardeners

Plants at the Book & Plant Sale
Perennial plants from our local gardeners will be on sale to fill in that
bare spot in your garden along with new or gently used garden-related
items; garden tools, décor, pots, baskets, hardware and more.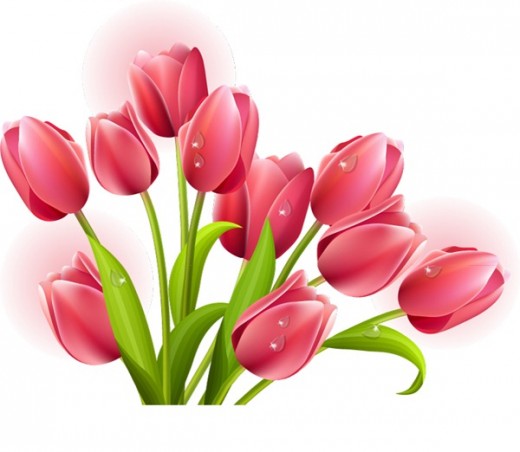 BULB SALE: Spring is here along with all the blooms from your spring bulbs. Isn't itwonderful? Take a moment to look around. Notice the bare spots, the bulbs that fell victim to our lovely winter, and places that could use a little bit more color. Take note and get ready for our second annual bulb sale in conjunction with our book and plant sale. There will be a few days of presale closer to the date. Watch for our email notifications. In the meantime, enjoy the weather.
Plant Sale Donations Needed
Plants are needed for our July 11th Library Plant Sale.
Plants - named and labeled sun or shade
Delivered to the library on July 9th or 10th
Help to beautify more Yarmouth Port Gardens!
Donations, Donations, Donations
to benefit your library
Used, fairly current, clean resalable books
Extra perennials from your garden
Gently used gardening items - tools, décor, etc.
Help us before, during and after the book/plant sale
Friday Afternoon July 10th: Carry books out and set up book tables
Saturday July 11th - Early: Carry books out and set up book tables
During the day: Cashiers, general helpers - Clean up site after sale
TO HELP: Sign up at the Library during June.

Coffee and Donuts on us!
Celebrating the Yarmouth Port Library
In March of 1866, a committee was formed to start a subscription library in the Town of Yarmouth. Their work was the beginning of the Yarmouth Port Library you know today. The evolution of the Library and the library building is an interesting story. We are presenting various aspects of how the Library came to be what it is and some, we think, interesting tidbits you may not be aware of culminating in a celebration of the Library's 150th anniversary in 2016.
Henry C. Thacher donated land, and a former law office owned by Reverend Cogswell was moved to it in August of 1866. Late in 1870 Nathan Matthews offered to erect a brick building on the property in memory of his father on the condition that the library be free to all the inhabitants of Yarmouth. And so Yarmouth Port got its own library. Read more.
Book Group News
No meetings in July or August. Group meetings resume Thursday, September 18that 3:00 PM in the Reading Room. Books are chosen by the group and a discussion takes place for about one hour with refreshments. This is a lively group with many varied opinions and reading interests. Join us; newcomers are always welcome.
Thursday, June 18th

In the Woods, Tana French

Tana French promises two whodunits for the price of one in her harrowing first novel by linking the contemporary homicide of a 12-year-old girl from a small town near Dublin with the misadventures of three children who vanished while playing in the same wooded area 20 years earlier. While French resolves only one of these twinned mysteries, the intricate design of her storytelling is its own reward - although that might not appease readers who, lured into these thickets, find themselves hanging from a limb.

Thursday, September 17th

The Boston Girl, Anita Diamant

A novel about family ties and values,friendship and feminism told through the eyes of a young Jewish woman growing up in early twentieth century Boston. Eighty-five-year-old Addie Baum tells the story of her life to her granddaughter, who has asked her "How did you get to be the woman you are today." She begins in 1915, the year she found her voice and made friends who would help shape

the course of her life. Addie recalls her adventures with compassion for the naïve girl she was with a wicked sense of humor.
Wanted
A four-drawer File cabinet:
The Library has need of a lockable four-drawer filing cabinet able to accommodate hanging files. If you have one and would be willing to donate it, please contact Les Peat at 508-362-7660 or by email at [email protected] . We will happily arrange to pick it up at your convenience.
Membership News
We are pleased to announce that we have once again exceeded our goal of $40,000 for the 2015 Membership Campaign by a modest amount. Without your generous support, we would be unable to cover our operating expenses; once again, our sincere thanks to all who joined or renewed.
Through April 30, 2015
Founders' Circle Members
Mr. and Mrs. James Liedell

Charter Members
Ms. Karen Alexander
Mr. & Mrs. Kenneth Annese
Col. & Mrs. John Shea
Mr. Robert Sofie

Patron Members
Mr. and Mrs. Charles Camp
Mr. and Mrs. George Cappola
Ms. Charlotte Hamill
Ms. Molly Kimball
Dr. Judith Recknagel and Ms. Anne Ierardi
Mr. and Mrs. Roy Morton
Mrs. Thomas Paquin
Ms. Benita Pierce
Ms. Nancy Plaster
Mr. and Mrs. James Rice
Mrs. Joan M. Shostak
Mr. and Mrs. J. Alvin Wolff

Dual/Family Members
Mr. and Mrs. Frederick Barry
Dr. Forrest Beam and Ms. JoAnn Kelley
Mr. and Mrs. Robert Bois
Mr. and Mrs. Kenneth L. Carlson
Mr. Mark Cohen and Ms. Linda Tetreault
Mr. and Mrs. John Hirbour
Mr. and Mrs. William Leitch
Mr. and Mrs. John Mara
Mr. and Mrs. David Richards
Mr. and Mrs. Edward Zinn

Individual Members
Ms. Elaine Fitzgerald
Mr. Daniel Kent
Mrs. Page Kidder
Ms. Wanda Loring
Mrs. James Noble
Ms. Jane Romer
Ms. Carol Smith
Ms. Helen Watson

Business Sponsor Appreciation
The Library has a number of area business sponsors. With each issue of The Yardarm, we profile of one of them to thank them for their support.

715 Main St., Rte 6A, Yarmouth Port MA
508-362-2288

The restaurant was opened in 2013 by brothers Paul and Nestor Galanos,
and they soon became generous business members of the Library.
The brothers take pride in offering their customers a large variety of meals, whether their preference is Mediterranean, Italian, or American cuisine. All of the food is prepared with top quality ingredients including 100% organically-raised beef, lamb, veal and poultry, and the freshest seafood on the Cape. The restaurant features an inviting dining room and comfortable lounge with full bar service. During the warmer months, outside seating is also offered.



Royal II is open Monday through Saturday from 11:30 a.m. until 9:30 p.m.


and on Sundays from noon to 9:00. Please give them a try, and when you


do, be sure to thank them for their support of the Library.
Yarmouth Port Library Business Sponsors
Barnstable Restaurant and Tavern
Bass River Pediatric Associates
Colonial House Inn
John A. Grant, Esq.
Happy Fish Bakery
Please patronize our business sponsors. When you do, be sure
to thank them for their support of the Yarmouth Port Library.