Greetings!
Welcome to the first issue of 2013. The doctors and staff wish you and your family a safe, happy, and healthy New Year. We look forward to serving you in 2013. This year is going to be another exciting year for our clinic, as the doctors have some great plans for post-graduate education to stay on top of the latest treatments. Enjoy this month's issue.
"Jumping" Into Knee Injury Prevention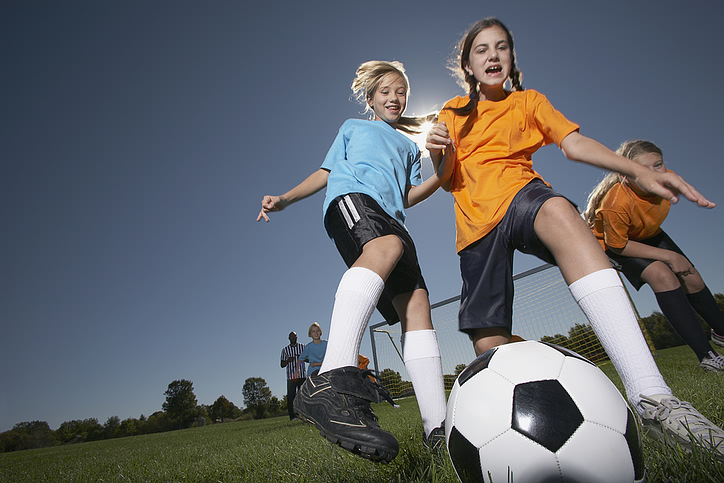 Knee injuries to the ACL are 6-8 times more likely in females than males playing the same sport. The injury is common in females who play sports such as soccer, lacrosse, and basketball There are many factors for females that cause this potentially devastating injury that often requires expensive surgery and a lengthy rehabilitation process. Interestingly, ACL tears and injury can often occur without any history of knee pain. Recent research is looking into more ways to prevent this injury by looking toward prevention. It has been shown recently that female athletes can be screened for the likelihood of the injury by examining the way the knee moves when jumping or landing from jumping. A skilled doctor or therapist can determine if the leg and hip are being used properly and give corrective exercise if necessary to prevent an injury. An orthopedic program currently underway in Houston, Texas has shown that "jump training" has reduced the incidence of ACL injury in female soccer players by 50%. Our doctors have applied this training to many of our young athletes and have had great success. By combining jump training with our FMS Movement Screening process, we are looking to keep athletes on the field and off the surgical table.
Exercise of the Month - "Windmill" for Shoulder Mobility
The January exercise of the month features the "windmill" for shoulder mobility. We particularly like this exercise for its effectiveness in increasing ROM of the shoulder and the mid back. Be sure to prop up the knee with a pillow or roller when you do this great side-lying movement. Three sets of 10 repetitions per side is recommended. Let us know how it works for you and as always, stop if you feel pain or significant discomfort when doing the exercise.