BBC series on home swaps in Britain: Want to take part?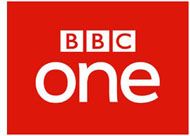 BBC One are looking for couples living in Britain who haven't swapped homes before and would like to try out a home swap weekend within Britain for a new TV series. If you meet the criteria and are interested, please contact Home Base Holidays for an application form (with no obligation).
Contact us at: info@homebase-hols.com
Member report:
Soggy (but special) Scotland!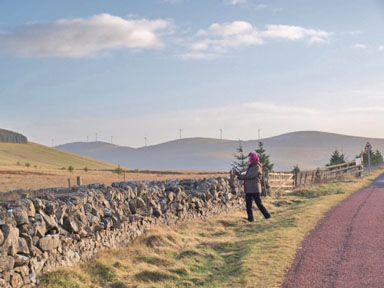 "Would you plan a trip to the Scottish countryside in the middle of winter? It wouldn't have crossed my mind to head further north than we are already (in Switzerland), to where the days are even shorter and the weather not known to be winter wonderful! But when Anne contacted me to suggest a swap over the Christmas/New Year period of 2013 I immediately thought - why not? As it turned out we were to experience a holiday with Weather with a capital W!

When we arrived in the little hamlet of Roberton Danny and Anne gave us a wonderful dinner and showed us their comfortable house, lovingly and beautifully decorated with an interesting layout and a long history. We knew immediately that we'd be very happy staying there for the next two weeks.

We spent Christmas and New Year snuggled up in our cosy living room with the wood burner, the TV and scoffing all the Quality Street and local specialities Anne and Danny had left for us. We met the neighbours shortly before New Year - what delightful people, they were so welcoming and encouraged us to join in the ceilidh on New Year's Eve. That turned out to be a really special experience - we met many more Robertonians, all of them wonderfully open, friendly people who drew us in to the traditional dances and were impressively good at belting out popular songs! No wonder Anne and Danny love living there so much.

This was our third exchange and once again we've found that special empathy that comes from sharing other people's lives, meeting their neighbours and experiencing their environment. Weather and all, the memories are special and we'd do it again!"
Edinburgh exchange

Lovely Victorian home in central Edinburgh.

Cottage in Wales

Beautiful 2 bed cottage in Llandeilo, Wales.

Fantastic France

Fantastic farmhouse cottage in St.Leger.
Exclusive promotion to members:
join second site for free!
This exclusive promotion to all existing and new Home Base Holidays members allows you to claim a complimentary one year membership to an additional home swap site, Global Home Exchange, based in North America. To take up this offer, send us an email to info@homebase-hols.com with the subject line "Global offer" and a note of the password and any special requirements you would like set.
Happy Home Swapping!

Home Base Holidays | 7 Park Avenue | London | N13 5PG | Tel: +44 (0) 20 8886 8752