www.homebase-hols.com March 2013 (issue 95)
900-year-old stone house in one of France's most beautiful villages. St-Guilhem-le-Desert is a UNESCO world heritage site with an extraordinary setting will appeal to aesthetes and outdoor-activity lovers alike.
Exchange request: London and Paris
View the full home exchange offer...
More home swap offers...
"We have done many happy and successful house exchanges in Europe, the USA, Scandinavia and Australia. We answer all enquiries and look forward to hearing from you!"
SIGN UP TODAY!
...and cut your holiday costs in half!

Sign up to Home Base Holidays for only £29 and you can start arranging your home exchange vacation today. Cut out expensive hotel bills and you can save thousands on your vacation costs!
10 good reasons to arrange a home exchange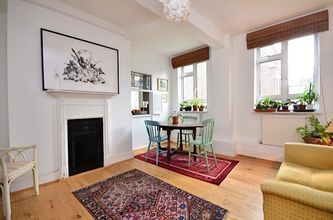 If you subscribe to our blog, Travel the Home Exchange Way, or follow Home Base Holidays on Facebook or Twitter, you may have seen that we have just finished publishing a series of posts on the various ways members use home swaps as well as for vacations.
We are bound to have missed some of your very creative ideas for making use of a home or hospitality exchange but here are the ones we've seen mentioned many times. Each post includes examples of current home swap offers. Click the links below to read the posts and see the offers.
Freelance workers - More and more freelancers and people running online or home based businesses have the freedom to work almost anywhere ('location independent'). Home Base Holidays members who fit this category make ideal home exchangers as they are often able to be flexible on dates, length of exchange and exact locations (much like many retired members).
Try a new area before moving - Is a move from a hectic pace in the city to relaxed country living becoming more and more attractive? What better way to try out an area than by arranging a home swap (preferably for a lengthy period or at the grottiest time of year weather-wise, so that you get a real taste of what a permanent move would be like!).
Special occasions - Attending a wedding or a special birthday celebration? Swapping homes is a great alternative to a hotel room or staying with relatives.
Visiting family - Arranging a home exchange near family can be the best of both worlds - the chance to spend time together but with time to relax in your own private space too.
Introduce children to your native country - Many families are separated from loved ones by thousands of miles. As well as wanting children to know their relatives abroad, it's natural to hope that they'll feel a connection to your country too. Arranging home swaps 'back home' can enable lengthy stays at very little cost.
For work - Going to another country for work reasons can involve a stay of a couple of weeks for a particular project to a year on sabbatical. It can be expensive to rent accommodation for lengthy periods and so arranging a home swap is a major money saver.
Sporting & cultural events - Last year a large number of Home Base Holidays members offered and arranged home swaps near 2012 Olympic venues. Arranging a home exchange to attend an international sporting & cultural events is an excellent idea. There are always locals who aren't interested in the event who are happy to offer their homes for exchanges during these periods.
Immigrating - If you have the option, it is a good idea to spend a lengthy period in the country before making the final decision to immigrate. You will get a much better feel for what life will be like once you move than you possibly can when staying in a hotel for a short period.
Studying/improving language skills - Many Home Base Holidays members seek to immerse themselves in another country in order to learn or improve language skills, and some arrange (for themselves or their children) to attend classes locally.
Luxury accommodation at no cost! - Many of the most desirable homes offered for exchange are not necessarily large or grand but are special in some way, whether the home itself (well preserved period properties are always popular as are unique designs and conversions), the facilities (e.g.

a private pool is always a winner), an amazing location or a breath taking view.
We'd love to hear how you have used, or are planning to use, home swaps. Send your stories to Home Base Holidays. We will publish top stories and tips in the newsletter or on the home swap blog, giving your exchange offer extra publicity, plus add an additional three months to your membership.
...more home swap offers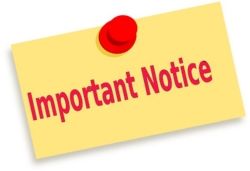 Responding to home exchange offers
Please reply to all messages: As it's really disappointing to not receive replies to exchange offer messages, please always reply to all home exchange requests promptly even if the offer isn't of interest or you need time to think about it.
Already arranged an exchange? If you have already arranged the swap you wanted, change your dates and destinations or, if you can't consider further exchanges at present, tick the "Exchange request fulfilled" box from your members area's "Edit listing" section; this will deter members from contacting you until you update your listing and un-tick the box.
New email address? Please update it in your listing (Edit personal details) so that you won't miss any new message alerts. Also, if you use a free web based email address with a limited amount of storage space, check it often to ensure you aren't over quota and missing messages, including alerts.
Using a work email address? If you are away from work for more than a few days and won't be checking email, add the dates in your listing before you go so that members will know when you won't be available to respond to messages.
EuroTravel magazine (and 20% discount offer!)
The second issue of EuroTravel Magazine includes many articles of interest to visitors to Europe. Read the excellent article on home exchange (p. 86) and, if you aren't already a member, use the 20% discount code in the article when you join Home Base Holidays.

Members offer:

join second home swap site for free!
If you are a current Home Base Holidays member, you are offered complimentary one year membership to a second North American home exchange agency. To take up this offer, contact us (subject line: Global offer) with a note of the password you would like set.
Your message, along with a link to your Home Base Holidays listing, will be forwarded to a representative of the 2nd swap site who will contact you directly with information on using the site. Contact us to sign up to the free offer!
Newsletter Contributions:
We are always pleased to hear from members and subscribers and to receive contributions for the newsletter and blog - short reports on your exchange experiences, tips you feel would be useful to those new to the idea of home swapping and any questions you have on home exchange.
All Home Swappers content is copyright and cannot be used in any form without written permission from Home Base Holidays. However, please feel free to forward the newsletter (in full) to friends and colleagues who may be interested in home exchange (use the Forward Email link below the newsletter).
Happy Home Swapping!

Home Base Holidays | 7 Park Avenue | London | N13 5PG | Tel: +44 (0) 20 8886 8752 |