Home exchange and the single (mature) woman
What makes home exchanging so good for the single traveler?
A journalism student recently approached us for members willing to help for an article she was writing on home swapping. Here is one of her questions, followed by answers from two Home Base Holidays members:
"Why would a home exchange holiday be appropriate for a mature woman, as an alternative to travelling on holiday alone?"
I've made an incredible amount of new friends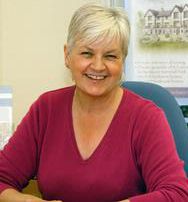 "As a mature (65) single woman, I've found home exchange much better than taking singles holidays. Why? I'm in charge of my own destiny(!), can make my own decisions as to where to travel and when. I've made an incredible amount of new friends through travel (in fact two Aussie friends are coming to visit here later today - they are the next door neighbours of my last Brisbane swap). So much so that after one Oz swap in 2010 (Port MacQuarie) I was invited to fly over to New Zealand and stayed with friends for six weeks in their annexe, which enabled me to use this as a base to travel both islands."
Polly (W. Ottery St Mary, Devon, England)
View Polly's lovely home exchange offer...
Wealth of knowledge to pass on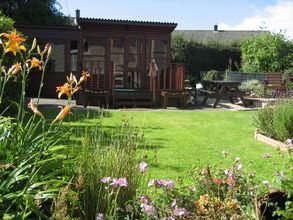 "Establishing a relationship with the exchangers prior to your visit is invaluable, they know you are arriving alone and can prepare you. They can suggest places to visit according to your interests, introduce you to neighbours and friends. Often they have travelled before and have a wealth of knowledge to pass on regarding transport links from the airport, expected costs etc. There is security in having a base and contacts nearby with local knowledge. In my experience they have been only too pleased to help and take me exploring and have understood the "must sees" for a visitor within their area and beyond, often off the tourist trail. Unlike singles holidays, you have the choice of how much you wish to interact with others, you have the freedom to pick and choose what places you wish to visit and when. If you wish a quiet day, the choice is yours. There is no single supplement."
Jackie (Tavistock, Devon, England)