EDITORIAL STAFF OF THE NEWSLETTER:
AVVISO - ORARI UFFICI CONSOLARI:
L'Ufficio Passaporti
(solo su appuntamento)
e l'Ufficio AIRE
sono aperti il Lunedì, il Mercoledì ed il Venerdì dalle 9:00 alle
12:30 e Giovedì dalle 14:00 alle 15:30.
L'ufficio notarile e' aperto il martedì
ed il giovedì e riceve esclusivamente
per appuntamento (prego scrivere a: notarile.boston@esteri.it)
NOTICE - NEW CONSULAR OFFICE HOURS:
The Passport Office

(
online booking only)
and the Registry Office are open Monday, Wednesday and Friday from 9:00am to 12:30pm and Thursday from 2:00 to 3:30pm
CONTATTI UTILI:
AIRE/ELETTORALE:
617 722 9220
NOTARILE:
617 722 9205
PENSIONI:
617 722 9225
CITTADINANZA:

STATO CIVILE:
PASSAPORTI:
617 722 9223
TITOLI DI STUDIO/BUONI POSTALI/PENSIONI:
617 722 9225
PER QUESTIONI DI CARATTERE
GENERALE: urp.boston@esteri.it
---
FRIENDS OF THE ITALIAN CULTURAL CENTER OF BOSTON
for more information please visit:
Eataly is coming to Boston in 2016!

Openings are available
CORSI DI LINGUA ITALIANA PER BAMBINI
PIB presenta: corsi "avanzati" di lingua italiana per i bambini di età dai 3 ai 10 anni che parlano bene l'italiano
Classes in First Level and Second Level Italian will be offered on Wednesdays. For additional information contact
Steve Maio (781) 640-3637.
Appian Club of Stoneham, Italian classes for adults and children will begin in September.
For further details or registration forms, contact John Nocella at 781-438-5687 or, preferably, at john02180@gmail.com.
Italian classes for adults winter session starts January 5 2016.
The only school with certification of proficiency according with European guidelines
Classes are held on Saturday for a total of 30 weeks beginning September 20


P.O. Box 565 East Boston, MA 02128
Burlington Sons of Italy Lodge 2223
The Burlington Sons of Italy will once again offer Italian Classes for the fall semester on Wednesday, September 14, 2016.
Classes are offered at 6 levels from Beginner
to Advanced.
See www.burlingtonsonsofitaly.org
for details.

Cari italiani e cari amici dell'Italia,
tra i diversi eventi di questo mese desidero anzitutto sottoporre alla vostra attenzione l'incontro women@innovation organizzato dall'Associazione Bocconi Alumni di Boston sul ruolo delle donne nel mondo dell'innovazione. L'evento si terrà mercoledì 18 maggio presso lo studio legale Goodwin Procter. Un panel d'eccezione per un incontro che sono sicuro non mancherà di generare un notevole interesse tra tutti i partecipanti.
Nell'ambito delle prossime attività organizzate da questo Consolato Generale desidero segnalarvi la nuova collaborazione con Arduino srl. Arduino e' ben nota nel mondo dei Makers per le sue versatili schede elettroniche che hanno rivoluzionato il mondo dell'informatica e avvicinato milioni di giovani all'artigianato digitale, anche se pochi sanno che si tratta di un'eccellenza tutta italiana. Insieme con l'Associazione degli studenti italiani di MIT, Harvard, Boston University e Northeastern e grazie alla generosa ospitalità della Dante Alighieri di Cambridge i giorni 8, 9 e 10 giugno si terrà il primo Corso Arduino "a scuola di Makers" interamente in italiano per giovani studenti a partire dai 12 anni. Un modo nuovo per far incontrare la nostra bellissima lingua con il mondo dei giovani e dell'innovazione. I posti a disposizione sono limitati quindi affrettatevi a registrarvi!
Un cordiale saluto a tutti e buona lettura!
Nicola De Santis
Dear Italians and dear friends of Italy
,
Among the numerous events this month I would like to bring to your attention the women@innovation organized by the Bocconi Alumni Association of Boston which will explore the role of women in the world of innovation. The event will take place Wednesday May 18th at the Law Offices of Goodwin Procter and it will host an exceptional panel which, I am sure, will generate great interest among the participants.
Amid
the
activities organized by this Consulate General I wish to point out the new collaboration with Arduino srl. Arduino is well known in the
Maker W
orld for its versatile electronic boards which revolutionized information technology and brought millions of young people to "digital craftsmanship", although very few know that it is all
M
ade in Italy. Together with the Italian student associations from MIT, Harvard, Boston University and Northeastern and thanks to the generous hospitality of the Dante Alighieri Society in Cambridge, on June 8th ,9th and 10th we will host the first Arduino Courses "a scuola di Makers" entirely in Italian for young students starting at 12 years old. It is a new way to bring our wonderful language to the world of innovation and to young people. Available seats are limited, please hurry and register!
Greetings to all and Happy reading!
Study Grants For A Study Abroad Experience In Italy
Borse Di Studio Ap Eduitalia 2016
Register to the Italian AP Italian language and culture exam
and participate with Eduitalia in the drawing of
21 study grants for a study abroad experience in italy
Eduitalia, association of 80 qualified schools and universities that offer courses for foreign students in Italy, is proud to support the embassy of Italy in Washington d.c., in their important initiative to promote Italian language and culture within the united states. The grants will allow winners to live an unforgettable study experience in Italy.
All students who will take the AP Italian language and culture exam are eligible.
The grants will be chosen through a drawing that will take place at the school office of the Italian embassy in Washington, D.C.
The 21 grants include: enrollment, classes, accommodation, teaching material and extracurricular activities;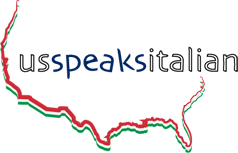 May 11th: AP Italian Language and Culture Exam

The Advanced Placement (AP) Italian is an objective assessment of the knowledge and skills acquired during the learning process of Italian language and culture. It can be taken during the last year of the High School and it can be applied as a college level examination. The AP Program in Italian Language and Culture is a University level course of instruction that students can take while still in High School. Successful completion of the program and AP Exam scores allow students to build college levels credits that are recognized by almost all U.S. Universities and by numerous foreign Universities.
The integration of a subject in the AP Program promotes its spread among High Schools and Colleges all over the U.S. Furthermore, by taking AP courses and exams, students and their parents can save money on college tuition, because they can earn college credits paying just the AP Exam fees
.
2015 was a very important year for AP Italian! The number of students taking the AP Italian exam rose significantly. This year we want to continue to grow! Thank you to all: students, families and teachers that support so strongly the Italian language program!
Monday, May 9 | 7:30pm |

David Friend Recital Hall, 921 Boylston St, Boston
European Day Celebration

What: Free Concert of Music from Various Parts of Europe by Berklee Students
Where: David Friend Recital Hall, 921 Boylston St, Boston, MA 02115
When: Monday, May 9, 2016 - 7:30 pm
Admission: Free & Open to All - No Tickets Required
Co-presented by the Consulates General of the European Union Member States in Boston (UK, Germany, Greece, France, Ireland, Italy, Spain and Portugal).

May 13-22|

"Italian Maestro: Lino Tagliapietra. The Golden Age of Glass."
Schantz galleries
is glad to present a new special Boston exhibition, "Italian Maestro: Lino Tagliapietra. The Golden Age of Glass."

A great selection of unique works of art of the artist will be showcased in a beautiful space in Boston.

The event will run from May 13-22 (Thursday to Sunday, or by appointment), with the opening reception on Saturday, May 14th from 3-6 pm; for the occasion the artist will be present.

211 Newbury Street
Boston, MA 02116

For more information
Schantz Galleries
413-298-3044
Link of catalogue
Thursday, May 26| 6:30pm| MIT Stata Center - 32 Vassar St 1st floor, room 32155, Cambridge
From Space to Earth: Past, Present and Future Food

Professionisti Italiani a Boston and MITaly present:
From Space to Earth:
Past, Present and Future of Food
Stefano Polato
Chef, Food Consultant, Space Food Lab Responsible - Argotec
Houston, we have a problem
Nowadays, due to busy work and lifestyles, people do not dedicate much time to food preparation. This ends up with improper nutrition and a lack of important micronutrients.

Astronauts and nutrition
Being able to provide the right food and nutrients is fundamental to guarantee a healthy and disease-free life for astronauts in zero-gravity.
Stefano Polato and the Argotec Space Food Lab studied interactions between nutrition and the human body and developed a balanced diet and a safe packaging technology for astronauts in space, including Samanta Cristoforetti.
Thursday, 26 May 2016, 6.30pm
MIT Stata Center - 32 Vassar St 1st floor, room 32155, Cambridge
Through May 28| 5
:00 pm | I Am Books | 189 North Street, Boston
Sounds of Italy presents: Allegro Concert Series

APPLICATION CALL 2016: ARMENISE-HARVARD CAREER DEVELOPMENT AWARD (CDA)
Deadline for the submission of applications is July 15, 2016
The purpose of the Giovanni Armenise-Harvard Foundation is to support the research of promising young scientists, to contribute to the creation of new areas of research in the biological sciences in Italy, and to strengthen and develop collaborative relationships between Italian scientists and those at Harvard Medical School in Boston (HMS).


Please click here for more information
Journal of Italian Cinema and Media Studies (JICMS)
Founded and edited by Professor Flavia Laviosa (Wellesley College, USA) in 2012 and published by Intellect (UK), JICMS is the only English-language academic journal representing a forum for theoretical, methodological and critical debate on Italian film and media production, distribution, and reception. The journal enters the international publishing world as a platform for dialogue between academics, filmmakers, and cinema and media professionals. The journal includes critical articles, book and film reviews, notes on Italian film festivals, and a special section on independent filmmakers.

The journal dedicates a special issue (Volume 4:2, 2016), edited in collaboration with Massimo Mascolo, to the historic and artistic celebrations of the sixtieth anniversary of the David di Donatello Awards (1956-2016) with testimonials, reflections, and interviews with the following professionals in the Italian film industry: Gian Luigi Rondi, Giuliano Montaldo, Nicola Piovani, Paolo e Vittorio Taviani, Giuseppe Tornatore, Ennio Morricone, Emilia De Sica, Carlo Verdone, Giuseppe Battiston, Aldo Signoretti, Dino Trappetti, Luca Bigazzi, Francesca Calvelli and Paola Cortellesi. This special issue also includes several articles and the reviews of the films: Gian Luigi Rondi: Vita, Cinema, Passione di (Giorgio Treves, 2014); 50 Anni di David, 1956-2006, La storia per immagini (Massimo Mascolo, 2006); e La Grande Bellezza (Paolo Sorrentino, 2013).

This publication was made possible thanks to the collaboration with the Accademia del Cinema Italiano and generous support of Wellesley College
2016 Arturo Falaschi ICGEB Calls for Fellowship Applications


ICGEB Calls for Fellowship Applications are now open
Interested candidates should contact ICGEB Research Group Leaders and PIs to define a joint research project prior submitting the online application.
For more information: www.icgeb.org/fellowships.html
Accademia della Cucina Italiana

Commitment and Research for the protection of the traditions of Italian cuisine
The Accademia Italiana della Cucina was born - naturally at the dinner table, as is often the case with important things - when a group of friends, united at dinner on the 29th of July of 1953, heard and agreed with the idea which Orio Vergani had long been nurturing: that of founding an academy with the task of safeguarding, together with the traditions of Italian cuisine, the culture of the civilisation of the table, lively and active expression of the entire Nation.
July 5-8 | 9am-5pm |

Eliot K-8 Innovation School 16 Charter Street, Boston




Innovative Italian Summer Cam/WorkShop Model
Time: 9:00 a.m. - 5:00 p.m.
(Early drop-off and early/late pick-up options available)

Location: Eliot K-8 Innovation School 16 Charter Street, Boston, MA 02113

Contact: mgmotta@casit.org 617-939-4216 or rschino@casit.org 617-803-1808
C.A.S.IT. Inc. (Centro Attività Scolastiche Italiane), in cooperation with the Eliot Innovation School and the Office of the Education Director of the Italian Consulate is proud to sponsor its third Full Immersion Italian Summer Camp for students ages 4-10. The camp is a great opportunity for students to be exposed early to a foreign language and get them excited about language learning. Learning a foreign language provides many benefits: from experiencing new cultures to gaining the skills needed to succeed in today's world. The camp will be full of fun activities that will prove to be a blast for all children!
Let's Learn Italian-Impariamo L'italiano! -
Are You Interested In Studying Italian?
Welcome to our Italian classes. Are you ready for an exciting and rewarding ten weeks studying the most beautiful language in the world? Our Italian Level 1 classes are designed for beginners and Level 2 for more experienced speakers and readers of Italian. Classes are taught by native Italian speakers and will include a variety of communicative activities, short readings and and written exercises. During the ten weeks of study, participants will also study cultural aspects of Italy and its people.
Schedule:

Classes are conducted in the evening from 6:30 -8:00 PM. Day classes and private lessons can be arranged.



Tuition
: $250 for ten session (Total 150 Hours).
Location: C.A.S.IT., Inc., 37 Water St., Unit 4, Wakefield, MA 01880
C.A.S.IT Inc. (Centro Attivita scholastiche Italiane) is under the auspices of
the Consul General of Italy, Boston.
37 Water St-Unit #4
Wakefield, MA 01880
Office Phone (781) 224-0532
casit_inc@casit.
Consulate General of Italy in Boston
Tel. 617-722-9201 - Fax 617-722-9407