EDITORIAL STAFF OF THE NEWSLETTER:
scrivi a: tuttinclasseboston@gmail.com
AVVISO - NUOVI ORARI UFFICI CONSOLARI:
L'Ufficio Passaporti
(solo su appuntamento)
e l'Ufficio AIRE
sono aperti il Lunedì, il Mercoledì ed il Venerdì dalle 9:00 alle 12:30 e Giovedì dalle 14:00 alle 15:30.
L'ufficio notarile e' aperto il martedì ed il giovedì e riceve esclusivamente per appuntamento (prego scrivere a: notarile.boston@esteri.it)
NOTICE - NEW CONSULAR OFFICE HOURS:
The Passport Office

(
online booking only)
and the Registry Office are open Monday, Wednesday and Friday from 9:00am to 12:30pm and Thursday from 2:00 to 3:30pm
CONTATTI UTILI:
AIRE/ELETTORALE:
617 722 9220
NOTARILE:
617 722 9205
PENSIONI:
617 722 9225
CITTADINANZA:

STATO CIVILE:
PASSAPORTI:
617 722 9223
TITOLI DI STUDIO/BUONI POSTALI/PENSIONI:
617 722 9225
PER QUESTIONI DI CARATTERE
GENERALE: urp.boston@esteri.it
---
FRIENDS OF THE ITALIAN CULTURAL CENTER OF BOSTON
for more information please visit:
CORSI DI LINGUA ITALIANA PER BAMBINI
PIB presenta: corsi "avanzati" di lingua italiana per i bambini di età dai 3 ai 10 anni che parlano bene l'italiano
Classes in First Level and Second Level Italian will be offered on Wednesdays. For additional information contact
Steve Maio (781) 640-3637.
Appian Club of Stoneham, Italian classes for adults and children will begin in September.
For further details or registration forms, contact John Nocella at 781-438-5687 or, preferably, at john02180@gmail.com.
Italian classes for adults winter session starts January 5 2016.
The only school with certification of proficiency according with European guidelines
Classes are held on Saturday for a total of 30 weeks beginning September 20


P.O. Box 565 East Boston, MA 02128
Cari italiani e cari amici dell'Italia,

invio a tutti voi i miei più sinceri auguri per un sereno e felice 2016!

Spero abbiate trascorso un sereno Natale e buone feste con i vostri cari. Colgo l'occasione per ringraziare i sempre numerosi partecipanti alla quarta edizione dell'ormai tradizionale Concerto di Natale, organizzato insieme con gli Amici del Centro Italiano di Cultura (FICC) ed il Boston Conservatory presso la Chiesa del Sacro Cuore nel North End.

Gli eventi in programmazione a gennaio sono numerosi e tra questi desidero segnalarvi due classici appuntamenti di questo mese: quello con l'opera italiana della Boston Youth Symphony Orchestra che quest'anno eseguirà l'Otello di Giuseppe Verdi nonché l'annuale Commemorazione della giornata della memoria dell'Olocausto organizzata insieme alla Boston University, al Consolato Generale d'Israele e all'American Jewish Committee.

Il 20 gennaio siete invitati a partecipare all'inaugurazione in Consolato della mostra fotografica dell'artista (oltre che docente di Relazioni Internazionali alla Boston University) Vivien Schmidt "Landscapes" che abbellirà, con i suoi straordinari paesaggi italiani, i nostri uffici per i prossimi mesi.

Infine, a tutti coloro che ancora non vi siano stati, consiglio vivamente di visitare la bellissima mostra "Ornament & Illusion: Carlo Crivelli of Venice" in programmazione presso l'Isabella Stewart Gardner Museum fino al 25 gennaio.

Auguri di Buon 2016 a tutti e buona festa dell'Epifania!

Nicola De Santis

Dear Italians and friends of Italy,

My sincere and best wishes for a serene and happy 2016!

I hope you had a Merry Christmas and Happy Holidays with your dear ones. I take this opportunity to thank the numerous attendees at the fourth edition of the traditional Christmas Concert organized together with the Friends of the Italian Cultural Center (FICC) and the Boston Conservatory at the Sacred Heart Church.
The events for January are plentiful and among these I would like to point out two classic appointments for this month: the Boston Youth Symphony Orchestra performing the Giuseppe Verdi's Otello and the Holocaust Remembrance Day organized together with Boston University, the Consulate General of Israel and the American Jewish Committee.
You are invited on January 20th to join us for the opening of the new exhibition at the Consulate: Vivien Schmidt "Landascapes" which will embellish our offices with her extraordinary Italian landscapes for the next few months.

Finally, I highly recommend to those of you who have not yet had the chance to visit the Exhibition "Ornament & Illusion: Carlo Crivelli of Venice" at the Isabella Stewart Gardner Museum until January 25th .
Happy 2016 and happy Epiphany!
Would you like a coffee......?

The idea now is spreading:
Caffé Italiano is a conversation group (started at the North Eastern University) taking place during the Fall and Spring semesters where you can practice speaking, meet new friends, learn about Italian culture, playing games, while drinking a real Italian espresso or cappuccino!
The idea now is spreading.
Where you can find Caffe' Italiano - conversation:
Join CAFFE' ITALIANO!
relaxing gathering for Colleges students/adults ISL learners from elementary to advanced level having a coffee together, chatting and improving own Italian no registration needed: just come when you can. It's Free!
Something to be proud of:
Harvard's Federico Capasso co-recipient of Rumford Prize
The award will be presented to Capasso and Cho, both of whom are members of the academy, on April 14 at the American Academy's headquarters in Cambridge, Mass. Capasso is the Robert L. Wallace Professor of Applied Physics and Vinton Hayes Senior Research Fellow in Electrical Engineering at the Harvard John A. Paulson School.
Through January 16 | MIT List Visual Arts Center |

20 Ames Street,

Cambridge
Rosa Barba: The Color of Space
click on image for more info
Rosa Barba's works encompassing sculptures, installations, text pieces, and publications are grounded in th
e material qualities of cinema. Her film sculptures examine the physical properties of the projector, celluloid, and projected light. Barba's longer projected works are situated between experimental documentary and fictional narrative, and are indeterminately situated in the past or the future. These speculative stories probe into the relationship of historical record, personal anecdote, and filmic representation. For this first survey of her work in North America, Barba premieres The Color Out of Space (2015), a new film incorporating images of stars and planets collected over the last year at Hirsch Observatory at Rensselaer Polytechnic Institute. The work expands upon Barba's ongoing interrogation of geological time as measured against the span of a human lifetime. The exhibition includes works made over the last ten years including two of Barba's cinematic large projections, which focus on natural landscapes and man-made interventions into the environment, as well as a group of small projector sculptures and wall works.
Rosa Barba (b. 1972, Sicily, Italy) lives and works in Berlin. Barba studied at the Academy of Media Arts in Cologne and the Rijksakademie van Beeldende Kunsten in Amsterdam. Solo exhibitions include Kunsthaus Zürich, Switzerland; Bergen Kunsthall, Norway; Jeu de Paume, Paris; and Kunstverein Braunschweig, Germany among others. She was a resident artist at Artpace, San Antonio in 2014 and at the Chinati Foundation in Marfa in 2013.
Sunday, January 17 |
2:30pm | Dante Alighieri Society | 41 Hampshire Street, Cambridge
Pirandello Lyceum Opera Concert
The Pirandello Lyceum invites all members and friends to enjoy a wonderful concert by Bel Canto Opera Artistic
click image for more info
Director Bradley Pennington. The concert will be performed on Sunday afternoon, 2:30 PM, January 17 at the Dante Alighieri Cultural Center, 41 Hampshire St., Cambridge.
Beautiful arias will be sung by the exquisitely talented Bel Canto vocalists. Included in this performance will be Italian arias from La Traviata, I Pagliacci, Un Ballo in Maschera,Madama Butterfly and Cavallieria Rusticana.
The concert is free for Pirandello members in good standing. If you are a member you may bring a non - member guest or guests for $10 per person. The fee for others is $18; for seniors $15 (Coro- Dante members are invited to come for the discounted $10.) Students are welcome for $5.00.
Parking is available at the Dante for "early birds." Overflow parking is available nearby at the Kendall Theater Cambridge at a reduced rate with validation from the Dante.
Sunday, January 24 | 3:00pm | Sanders Theatre at Harvard University |
45 Quincy Street, Cambridge
Federico Cortese, Conductor
Through January 25 | The Isabella Stewart Gardner Museum | 2
5 Ewans Way, Boston
Ornament & Illusion: Carlo Crivelli of Venice
click image for more information
Ornament and Illusion is the first monographic exhibition dedicated to
Renaissance painter Carlo Crivelli in the United States. The Gardner's newly conserved Saint George Slaying the Dragon is the touchstone for a two-part installation. The first reunites four of six surviving panels from Crivelli's Porto San Giorgio altarpiece, of which the Gardner painting is a fragment. The second features 20 of Crivelli's most important works from Europe and the U.S. Together, they will introduce visitors to the artist's repertoire of dazzling pictorial effects, and refine each encounter with his bravura illusionism.
SAVE THE DATE:
February 1-2 | MIT
Design Driven Innovation (DDI), organized by the Mobile Experience Lab at MIT
MIT Mobile Experience Lab hosts
DESIGN DRIVEN INNOVATION AND ITS NEW FRONTIERS

This conference is organized by the MIT Mobile Experience Lab (MEL), which designs experiences that connect people, information, and places in meaningful ways.

Operating within the vibrant atmosphere of MIT, MEL drives innovation by thoughtfully considering the relationship between emerging technologies and their surrounding social, cultural, and physical spaces.

MEL staff and students conduct academic and field research, design elegant and simple solutions to problems, and tests ideas through physical and digital prototypes to ensure that ideas withstand real-world challenges. The Mobile Experience Laboratory will soon enter the second decade of its existence and is now part of the MIT Comparative Media Studies department.
SAVE THE DATE:
Friday, February 5 | 5:30pm| Boston Children's Museum |
308 Congress St, Boston
SAVE THE DATE:
Friday, February 5 |
Hyatt Regency- Boston |

1 Ave de Lafayette, Boston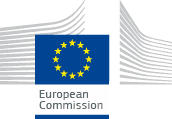 Destination Europe:
is a forum for leading European research organisations and funders to present the opportunities they offer to researchers and innovators from anywhere in the world.
show-cases Europe's vibrant and exciting research and innovation culture.
events enable you to learn about opportunities, ask questions, network and discuss with people who have chosen to work in Europe.
is a joint initiative of the European Union and its Member States.
Quarterly Review - Accademia della Cucina Italiana


Commitment and Research for the protection of the traditions of Italian cuisine

The Accademia Italiana della Cucina was born - naturally at the dinner table, as is often the case with important things - when a group of friends, united at dinner on the 29th of July of 1953, heard and agreed with the idea which Orio Vergani had long been nurturing: that of founding an academy with the task of safeguarding, together with the traditions of Italian cuisine, the culture of the civilisation of the table, lively and active expression of the entire Nation.

Review of Osteria Nino, located on 19 3rd Avenue, Burlington, MA

Our delegation of 16 diners recently got together at Osteria Nino, located in Burlington, MA. The overall experience has been great. This osteria has been established only 5 months ago and its menu is massively influenced by the typical Roman dishes. Both the general manager and the culinary director of Osteria Nino have extensive work experience in Rome where they met and decided to create this idea of "typical Roman style dishes" around the Boston area.
The service is fabulous while the actual size of the osteria is big enough to accommodate private and non-private functions. They have multiple wood ovens inside and outside (for both winter and summer wood oven recipes). We were particularly impressed by the quality of their "Primi", boasting delicious Roman style "tonnarelli cacio e pepe" or cavatelli all'amatriciana" or even " gnocchi al tartufo". "Porchetta" was also cooked to perfection. The pairing of exquisite wines with each dish was also superb. Finally, the "torta al cioccolato fondente" prepared without flour was simply to die for. Parking (plenty) and convenience (right off Rt. 128 North) make the location easy to access. Overall, our accademici found Osteria Nino and its employees a very good place to taste authentic Roman style recipes. For these reason we decided to award Osteria Nino with our unique sticker to be affixed on their entrance door.
The Education Committee, under the auspices of the Italian Consulate of Boston,
CENTRO ATTIVITA SCOLASTICHE ITALIANE (C.A.S.IT)
, is pleased to invite those who wish to learn the beautiful Italian language to enroll in a new adult education program. You may choose to take
Level 1 for beginners
or Level 2 for more experienced speakers of Italian.
Both classes run for10 sessions. They prepare you for travel to Italy and/or simply enjoying speaking and writing in beautiful Italian. Evening classes starting January 2016 are held from 6:30-8:00 PM. Day classes and individual tutoring can also be arranged.


Classes are taught by professional educators of Italian heritage and will be held at 37 Water St., Wakefield MA, Unit 4.
For additional information, call (781) 640-3637; E-mail smaio@casit.org.
Consulate General of Italy in Boston
Tel. 617-722-9201 - Fax 617-722-9407