EDITORIAL STAFF OF THE NEWSLETTER:
Chiara Marsoner
Antonio Talarico

IL CONSOLATO INFORMA:
Passaporti:
Si avvisano tutti i connazionali che dal 26 giugno 2012 tutti i bambini che viaggiano dovranno essere muniti del proprio passaporto.
Si invitano pertanto tutti i genitori che hanno i minori iscritti sul proprio passaporto di contattare il Consolato
(
passaporti.boston@esteri.it;
617.722.9223).
Cittadinanza:
Si informa che sul sito del Consolato e' disponibile il manuale pratico sulla doppia cittadinanza "To be or not to be an Italian citizen? That is the questionnaire!". Nel manuale sono disponibili tutte le informazioni utili per comprendere le modalita' di acquisto, riacquisto e la documentazione necessaria per ottenere la doppia cittadinanza.
Contatti utili:
AIRE/ELETTORALE:
617 722 9220
NOTARILE:
617 722 9205
PENSIONI:
617 722 9220
CITTADINANZA:
617 722 9303

STATO CIVILE:
statocivile.boston@esteri.it
617 722 9303
PASSAPORTI:
617 722 9223
TITOLI DI STUDIO/BUONI POSTALI:
617 722 9225
PER QUESTIONI DI CARATTERE
GENERALE: urp.boston@esteri.it
---
BE A LIGHT ON THE PIAZZA
on the next Newsletter!
The newsletter aims to be a container of ideas which relies on your inputs and suggestion. We are open to publish and
communicate all events related to Italian artist, productions or themes.
If you are interested please contact consolatogenerale.boston@esteri.it; consgen.boston@esteri.it with details of the event by the 20th of each month.
La newsletter è un contenitore aperto al contributo di ognuno nel segnalarci eventi che includano artisti, opere o contenuti Italiani. Inviateci le informazioni relative all'evento entro il 20 di ogni mese a consolatogenerale.boston@esteri.it;
---
FRIENDS OF THE ITALIAN CULTURAL CENTER OF BOSTON
The Public Charity "Friends of the Italian Cultural Center of Boston/FICCB" was founded in December 2012 with the aim of creating a Center of Italian Culture in Boston and, further, to ensure its management and operation. The non-profit organization is registered
in The Commonwealth of Massachusetts and has the objective of promoting Italian language and culture as well as preserving Italian heritage in Boston.


for more information please visit:
The Italian Home is a residential and day treatment facility for emotionally and behaviorally challenged children between the ages of 4 and 13. With state of the art therapies and around the clock nurturing, we help them to rebuilt their lives. Our goal is to reintegrate the children back into their schools, families, and comunities by giving them the tools to cope with their emotional scars. To learn more about Italian Home for Children visit www.italianhome.org or contact Dee Mullen at dmullen@italianhome.org
NEW IN BOSTON
Piccola Italia Preschool
Piccola Italia Preschool (PIP) è un asilo nido di famiglia situato a Newton, MA. PIP è speciale grazie all'enfasi sulla cultura e lingua italiana. Gli insegnanti utilizzano l'approccio di "immersione" dove l'italiano è il metodo d'istruzione. PIP accetta iscrizioni per bambini da 2.9 a 5 anni con opzioni di due, tre, e cinque giorni alla settimana.
Useful information and news
---
Cari Amici dell'Italia,
il primo evento che vi voglio segnalare e' il SECONDO CONCERTO DEL FESTIVAL SOUNDS OF ITALY, che si terra' DOMANI, 31 gennaio presso il Ryles Jazz Club di Cambridge alle 20:30. Tra gli artisti figurano Marco Pignataro, Andrea Pejrolo, Tino D'Agostino e altri talenti italiani. ACCORRETE NUMEROSI!!
La programmazione prosegue con "lectures", corsi di cucina e film, che spero raccolgano il vostro interesse.
Per gli amici che vivono in Rhode Island, vi segnalo la presenza di Dacia Maraini alla University of Rhode Island per due conferenze, il 27 e 28 febbraio, in occasione della GIORNATA INTERNAZIONALE DELLA DONNA.

Vi anticipo poi che dal 12 aprile saranno in esposizione al Museum of Fine Arts di Boston DUE RARI DIPINTI DI CARAVAGGIO - San Francesco in meditazione - per un confronto unico nel suo genere.
Seguiteci su FACEBOOK e su TWITTER.

Buona lettura!

Giuseppe Pastorelli


* * *
Dear Friends of Italy:
the first event that I would like to highlight is the SECOND "SOUNDS OF ITALY" CONCERT, taking place TOMORROW January 31st at the Ryles Jazz Club in Cambridge at 8:30pm. Among the artists : Marco Pignataro, Andrea Pejrolo, Tino D'Agostino and other italian talents. DON'T MISS IT!!!
The calendar of events will then feature interesting lectures, cooking classes and movies, which I hope will be of your liking.
I would like to inform our friends living in Rhode Island's that Dacia Maraini will give two captivating
lectures
on February 27 and 28 at the University of Rhode Island on the occasion of
THE INTERNATIONAL WOMEN'S DAY.


I also wish to anticipate that the Museum of Fine Arts will open a Caravaggio's exhibition on April 12.
TWO RARE CARAVAGGIO'S PAINTINGS
- Saint Francis in Meditation - will be on display for one of a kind comparison.
Follow us on
FACEBOOK
and
TWITTER

Happy reading to All!
Giuseppe Pastorelli
Friday, January 31 | 8:30pm - 11:30pm | Ryles Jazz Club | 212 Hampshire Street, Cambridge
Sounds of Italy
Sounds of Italy is a musical festival celebrating the Italian excellence in music.
The first edition of the festival will see the best Italian musicians in the Boston area perform over the course of four special shows, all at the Ryles Jazz Club in Cambridge.
Please click on the calendar for a larger version, or browse through our website for more information about this initiative.
Italian jazz will be front and central during the evening, which will see performances by Spajazzy (Tino D'Agostino, bass, and Sergio Bellotti, drums) and a special group of Berklee College of Music's Italian faculty: Marco Pignataro (sax), Daniela Schachter (piano), Lello Molinari (bass), Bob Gullotti (drums), and special guest Andrea Pejrolo (original compositions).
Monday, February 3 | 7pm - 9pm | 160 Grove Street, Braintree, MA
Daniel Perruzzi - The Architecture of the Italian Renaissance
(IACO) Italian-American Cultural Organization of the South Shore is an Italian culture group that
fosters a greater awareness of the Italian culture based on the South Shore of Massachusetts.
The guest speaker will be Daniel Perruzzi who will present The Architecture of the Italian Renaissance. Daniel will discuss the beginnings of the Italian Renaissance, its importance to architecture and its importance to the western culture. He will review works of Alberti, Brunelleschi, Bramante, Michelangelo and Borromini. Daniel has been and architect for over 30 years. He is the principal with the Boston firm of Margulies Perruzzi Architects.
Join us as we discover and share our Italian culture.
Refreshments will be served. General public and visitors are always welcomed.
Contact Dominic Candelieri Phone: 617-842-4222 Email: dcandelieri@verizon.net
February and March 2014 | Dante Alighieri Society | 41 Hampshire Street, Cambridge, MA
The Art of Italian Cuisine
Discover your inner chef and Italy's incredibly diverse culinary landscape to create your own 3 course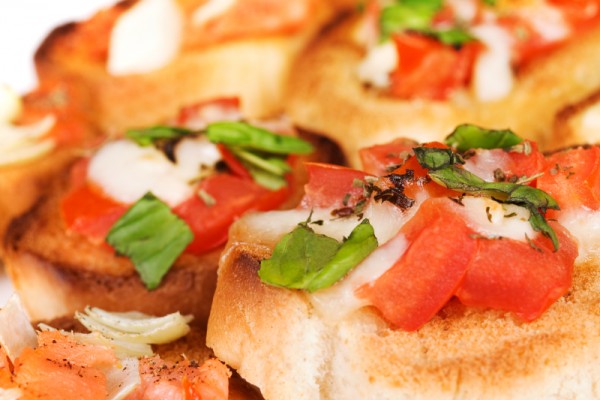 masterpiece! Six classes introduce the distinct and exciting cuisines of 6 Italian regions. Each class lasts 4 hours. You will cook in a newly equipped kitchen at the Dante Alighieri Society in Kendall Square, Cambridge, and enjoy your meal in intimate and beautiful surroundings.
Each 1 day class is $85 for individual students. Couples Discount at 50% for second couple member!
All menus include an appetizer, one or two entrées, and/or dessert. For more information, contact Chef Guida on his website at
www.angelochef.com
.
For additional information please click here.
Offered by UMass Boston, College of Advancing and Professional Studies, in collaboration with the Dante Alighieri Society of Massachusetts.
Classes meet on Wednesday and Thursday nights from 5:30pm to 9:30pm on the following days:
Veneto - February 5 or February 6, 2014
Pasta e fasoi (Pasta with Bean sauce)
Baccalà alla vicentina (Salted Cod from Vicenza)
Tiramisù
Abruzzo - February 12 or February 13, 2014
Cannelloni di scrippelle (Crepes - Teramo style)
Zuppa di legume e cicoria (Dandelion and Lentil soup)
Crostata con marmellata d'uva (Grape jam tart)
Puglia - February 19 or February 20, 2014
Orecchiette cime di rapa (Pasta with Broccoli Rabe)
Cozze arraganate (Baked Mussels)
Bigné di crema pasticcera (Italian Custard Cream puffs)
Save the Date:
Sardegna - March 5 or March 6, 2014
Piemonte - March 12 or March 13, 2014
Campania - March 26 or March 27, 2014
Friday, February 7| 6:00 pm | Wellesley College | 106 Central Street, Wellesley, Ma
The
Peasant
and the Priest - a film documentary
Sunday, February 9 | 3:00pm | Dante Alighieri Society | 41 Hampshire Street, Cambridge, Ma
Dr. Elizabeth McCahill
For the second lecture in our series, Dr. Elizabeth McCahill will speak on her book, Reviving the Eternal City: Rome and the Papal Court, 1420-1447
Sunday, February 16 | 3:00pm | Dante Alighieri Society | 41 Hampshire Street, Cambridge, Ma
Professor of History, Univ. of Massachusetts, Boston

Author, Stumbling Towards the Constitution: The Economic Consequences of Freedom in the Atlantic

World.
Friday, February 14 | 7:00PM | Old North Church | 193 Salem Street, Boston
Amore - An evening of opera scenes, duets, and arias about love
Concert is open to the public.
For more information please visit: www.nempacboston.org
Or call 617 227 2270
Monday, February 17 | 5:30PM |
Stokes Hall South 195 | Boston College
Prof. Spencer di Scala - "Manzoni: Revolution and Risorgimento"
Prof. Spencer Di Scala is Professor of History at UMASS Boston and president of the Dante AlighieriSociety of Massachusetts. He will speak on the role and influence of Italy's greatest novelist Alessandro Manzoni (1785-1873) in the political struggles of XIX-century Europe. Professor Di Scala's research interests are in modern Italian history, and modern European history. Among his most recent publications: Europe's Long Century: Politics, Society, Culture 1900-2000 (New York: Oxford University Press, 2013), Makers of the Modern World: Italy: Vittorio Orlando (London: Haus, 2010), and Italy: From Revolution to Republic, 1700 to the Present (Boulder: Westview Press, 2009).

Monday, February 24 | 7:30PM | Devlin Hall 101 | Boston College
DANTE AT BOSTON COLLEGE SERIES
Prof. Richard Lansing - "Dante's Lyric Poetry"
Richard Lansing is Professor Emeritus of Italian Studies and Comparative Literature at
Brandeis University. He is the author of many books and studies on Dante, and his translation of Dante's lyric poetry (with Teodolinda Barolini) Dante's Lyrics: Poems of Youth and the "Vita Nuova", has been awarded the Modern Language Association of America's 15th annual Aldo and Jeanne Scaglione Publication Award for a Manuscript in Italian Literary Studies. Professor Lansing has been Editor-in-Chief of Dante Studies, journal of the Dante Society of America since 2008.
Friday, February 28 | 4:00pm-7:00pm | University of Rhode Island | Swan Hall Auditorium | 45 Upper College Road, Kingston, RI
Internation Women's Day - Lecture by Dacia Maraini
International Women's Day - Film and Panel Discussion. With University of Rhode Island Distinguished International Visiting Scholar Dacia Maraini.

Friday February 28, 2014, 4-7pm
Swan Hall Auditorium
Free and open to the public
Each woman will receive a yellow mimosa flower at the door


Light Refreshments Provided
SAVE THE DATE :
BOSTON LYRIC OPERA PRESENTS:
March 14, 16m, 19, 21, 23m, 2014 at the Citi Performing Arts Center Shubert Theatre.
Evening performances at 7:30pm. Matinees (m) at 3pm.
Verdi RIGOLETTO
New BLO production. Sung in Italian with projected English translation.
The Duke of Mantua is always in pursuit of his next romantic conquest. His jester Rigoletto is obsessed with protecting his innocent daughter Gilda from the corruption which has become a way of life in the Duke's court. Rigoletto can lock his daughter away, but he cannot contain the passion stirring in her young heart. When a betrayed husband places a curse on the Duke and Rigoletto, a thirst for revenge leads to tragic results.
This Verdi favorite and new production is set in a rich and decadent Renaissance Italy and features some of opera's most famous arias including "La Donna e Mobile" and "Caro Nome." Bruce Sledge, Morris Robinson, Nadine Sierra star with Michael Mayes singing the title role.
http://blo.org/this-season/rigoletto/
May 2, 4m, 7, 9, 11m, 2014 at the Citi Performing Arts Center Shubert Theatre.
Evening performances at 7:30pm. Matinees (m) at 3pm.
Bellini I PURITANI
Elvira has been promised to one man, but loves another. When she believes the object of her affection has betrayed her, she descends into madness. Bellini's bel canto gem unfolds during a tumultuous English civil war and features mad scenes filled with pathos and achingly beautiful music.
Troy Cook and Paul Whelan are the men trying to arrange marriage for Elvira. John Tessier and Sarah Coburn, acclaimed for their roles in BLO's The Barber of Seville, sing the roles of the lovers with Coburn delivering the famous tour de force soprano arias.
Register Now: Summer 2014 (June 24 - July 8)

Musica Vesuviana - Italian Music Camp
Click on image to open brochure
for more information
Register Now: ART OF THE MASK IN THE COMMEDIA DELL'ARTE WORKSHOP (June 23 - July 19)

29th International Workshop
The work of the Sartori dates back to the post-war period (1945-47) when the Italian intellectual world renewed its desire to recover the origins of its cultural history. So the Italian sculptor Amleto Sartori started a long period of experimental research on the masks of the Italian Commedia, its characters and the construction techniques forgotten for more than two centuries, which was to bring him to the re-discovery, though it would be more precise to say the re-invention, not only of the ancient manufacturing technique for the leather masks but also of its artistic significance. Amleto died at the height of his activity, but he left his son Donato a heritage of cultural and technical knowledge which, keeping up the tradition of the ancient "bottega dell'arte", is carried out and perfected by adapting it to the needs of contemporary society. Donato started an intense collaboration with Barrault, Eduardo de Filipo, Strehler, Lecoq, Dario Fo and Peter Oskarson, creating masks for their performances.
He dealt with experimental research in the field of sculpture and the graphic arts: his works can be found in various Modern Art Museums in Venice, New York, Tokyo, Mexico City, Paris and took active part in international cultural events with cultural activities.
In 1979, together with the scenographer Paolo Trombetta and the architect Paola Piizzi, he founded the CENTRO MASCHERE E STRUTTURE GESTUALI. Set up as a multi-disciplinary research group, it studies the various ethnological, anthropological and spectacular aspects which involve the reality of the masks as a whole and, in a progressive evolution, it stretches beyond the creation of body masks and gestural structures and brings us right up to the environmental masking or urban masking.
The Centre has held exhibitions, workshops and performances in the United States, South America, Canada, Japan, China, Russia, Africa, Indonesia and throughout Europe.
for more information
SAVE THE DATE: July 1-14, 2014 Rieti, Italy

Composit - a new music festival
Davide Ianni, Italian composer in Boston and Professor at the New England Conservatory, is presenting the 3rd edition of Composit. Composit is an international summer festival for composers and conductors of contemporary music. Internationally renown faculty guide and instruct participants through lessons and masterclasses on specialized topics. Composit is an opportunity for composers and conductors from around the world to engage with contemporary music, foster their personal artistic path and realize each musical endeavors with the Composit New Music Ensemble.
Composit offers three programs:
COMPOSITION WITH LIVE ELECTRONICS
Applications for Composit 2014 are now open.
Click here
to sign up online and for more information
Consulate General of Italy in Boston
Tel. 617-722-9201
Fax 617-722-9407
consolatogenerale.boston@esteri.it