EDITORIAL STAFF OF THE NEWSLETTER:
Chiara Marsoner
Antonio Talarico

IL CONSOLATO INFORMA:
Passaporti:
Si avvisano tutti i connazionali che, in base ad una nuova regola europea (http://europa.eu/travel/doc/index_it.htm), dal 26 giugno 2012 tutti i bambini che viaggiano dovranno essere muniti del proprio passaporto.
Si invitano pertanto tutti i genitori che hanno i minori iscritti sul proprio passaporto di contattare il Consolato
(
passaporti.boston@esteri.it; 617 7229223).
Cittadinanza:
Si informa che sul sito del Consolato e' disponibile il manuale pratico sulla doppia cittadinanza "To be or not to be an Italian citizen? That is the questionnaire!". Nel manuale sono disponibili tutte le informazioni utili per comprendere le modalita' di acquisto, riacquisto e la documentazione necessaria per ottenere la doppia cittadinanza.
Contatti utili:
AIRE/ELETTORALE:
617 722 9220
NOTARILE:
617 722 9205
PENSIONI/BUONI POSTALI
617 722 9220
CIVILE/CITTADINANZA
617 722 9303
ATTI DI STATO CIVILE
617 722 9303
PASSAPORTI:
617 722 9223
TITOLI DI STUDIO:
617 722 9225
PER QUESTIONI DI CARATTERE
GENERALE: consgen.boston@esteri.it
---
BE A LIGHT ON THE PIAZZA
on the next Newsletter!
The newsletter aims to be a container of ideas which relies on your inputs and suggestion. We are open to publish and
communicate all events related to Italian artist, productions or themes.
If you are interested please contact consolatogenerale.boston@esteri.it; consgen.boston@esteri.it with details of the event by the 20th of each month.
La newsletter č un contenitore aperto al contributo di ognuno nel segnalarci eventi che includano artisti, opere o contenuti Italiani. Inviateci le informazioni relative all'evento entro il 20 di ogni mese a consolatogenerale.boston@esteri.it;
---
Useful information and news
---
Cari Amici dell'Italia,
dopo un ottobre ricco di eventi, ci avviciniamo alla stagione natalizia con ancora tanti programmi italiani.

La musica sara' di scena a novembre grazie alla Boston Lyric Opera e Boston Youth Symphony Orchestras, insieme alla cultura del cibo e del territorio con la degustazione di vini presso la Dante Alighieri e la presentazione di alcuni tesori della Toscana il 16 novembre all'Algonquin Club.

Ma tre sono gli eventi su cui voglio attirare la vostra attenzione. Il 10 e 11 novembre si svolgeranno due intensi giorni di discussione sulle strategie ed opportuinita' per il rilancio della crescita in Italia: da non mancare. Il 19 novembre vi sara' il "Fermi Day" al MIT: un seminario in onore del premio Nobel italiano con due relatori d'eccellenza, premi Nobel anch'essi: James Cronin e Jerome Friedman. Il 15 novembre, poi, una importante occasione di solidarieta': la serata di sensibilizzazione per la donazione del midollo osseo, organizzata grazie all'impegno di alcune associazioni abruzzesi di Boston.

Continuate infine a seguire la retrospettiva su Michelangelo Antonioni presso Harvard Film Archive, che sta riscuotendo grande successo di pubblico.

Un caro saluto a Tutti e buona lettura!
Giuseppe Pastorelli




* * * *

Dear Friends of Italy,

October has been a month rich of Italian events, and many more are scheduled as we approach the Christmas holidays.

November will be a month of music thanks to the Boston Lyric Opera and the Boston Youth Symphony Orchestras, and it will also be a month of culture and gastronomy thanks to the wine tasting at the Dante Alighieri along with the featuring of great Tuscany's wines and food on November 16 at the Algonquin club.

I would like to highlight three events not to be missed: November 10 and 11 will be two days of discussion focused on strategies and opportunities for Italian economics' growth. On November 19 "Fermi Day" will be held at the MIT: a seminar in honor of Italian Nobel Prize Enrico Fermi featuring two Nobel Prize speakers James Cronin and Jerome Frieman. An important moment of solidarity will be held on November 15: bone marrow drive test organized thanks to the great efforts of some prominent associations from Abruzzo.

Continue to follow Michelangelo Antonioni's retrospective at the Harvard Film Archive, which will last until November 11 and that has been a great hit.

A warm greeting to all and happy reading!
Giuseppe Pastorelli
Thursday, November 1, 2pm Somerville Museum
Three Paths to Italy
Artist John Superti will exhibit recent photographs and collages of Italy, including a selection of iron portraits from his upcoming book, "I Cavalli di Firenze." The exhibit is devoted to the process and results of his research into the ancestry of his Italian family.
November 2, 4(m), 7, 9, 11(m), 2012 at the Citi Performing Arts Center Shubert Theatre
BLO presents Puccini's Madama Buttelfly
Puccini fuses soaring musical lyricism with deep psychological and emotional depth in one of the most devastating love stories ever told on the opera stage.
A young geisha turns her back on everything she has known and experienced and, in her marriage to an American naval officer, attempts to recreate herself. In the ensuing clash of cultures, the results are ultimately tragic. Her psychological journey is evoked through music of compelling lyric strength and devastating pathos that reveal her obsessions, her fragility and her endless capacity for love.
Soprano Yunah Lee makes her BLO debut in her signature role as Cio-Cio San, and mezzo-soprano Kelley O'Connor debuts as Suzuki.
Evening performances begin at 7:30pm. Matinees (m) begin at 3pm.
Total running time: 2 hours and 50 minutes.
Click here for more information.
Thursday, November 8, 5:30pm at the Dante Alighieri Society, 41 Hampshire Street, Cambridge
Tuscany and the Marche: A Wine Tasting

A celebration of the best food and wines form Italy.
Tickets $50, call 617.876.5160
Click here to view the flyer of the event.
November 9 -10-11 in Boston
WAKE UP ITALY!
Strategies, opportunities and challenges to re-launch the growth of Italy
The European student clubs at Harvard Business School and MIT Sloan School of Management are proud to be presenting in association with NOVA-Italian MBA Association their 13th annual conference, that will take place in Boston on November 9-11, 2012.
The 13th NOVA Conference is your opportunity to attend an exceptional international event that brings together Italian and American leaders, attracting an international audience of more than 200 MBAs, PhDs and alumni from the major North American business schools. Conference events comprise a Welcome Cocktail at the exclusive Algonquin Club of Boston, a Gala Dinner at the prestigious Isabella Stewart Gardner Museum and several other networking opportunities.
In the past, the Conference has enthusiastically welcomed noted speakers such as Nobel Prize winners Franco Modigliani and Joseph Stiglitz,Google's Chairman and CEO Eric Schmidt, the President of the European Central Bank Mario Draghi and the Italian Prime Minister Mario Monti.
The XIII edition of the Nova Conference aims to discuss the strategies, opportunities and challenges that Italy should consider to overcome the recent economic turmoil and revitalize its image abroad.
How can Italy regain competitiveness and credibility in the global economy? How can we leverage the long-admired skills embedded in the country's niches of excellence to start a new, sustainable growth path? How can we boost the entrepreneurial spirit that led Italy to become one of the seven largest economies of the world?
These questions will be the heart of the discussion, and will provide the audience with valuable insights on how to leverage their talents to redefine the future of the country.
Key current economics and business topics will be discussed through a series of interactive and content focused panels, and with the contribution of inspirational keynote speakers.
November 10 at noon at the Boston Symphony Hall
Federico Cortese conducts Peter and the Wolf
BSO Family Concert
Boston Symphony Orchestra
Federico Cortese, Conductor
Bill Barclay, Narrator
* this performance is almost sold out - click here to buy your tickets online. Adults $20 - Kids under 18 are free.
BYSO/BSO PARTNERING FOR THE FUTURE
Thursday November 15 7:00pm to 10:00pm Associazione Gizio I North End, Boston Ma
Bone Marrow Drive Test
Friday, November 16, 2012 at 6:30 | Algonquin Club 217 Commonwealth Avenue, Boston, MA
An Evening Of World Cuisine: A night in Tuscany
We welcome author Sarah Fioroni and the Consul General of Italy Mr. Giuseppe Pastorelli for an evening of wonderful food, Ms. Fioroni's Tuscan wines and Italian music. Copies of the author's book will be available for her to sign.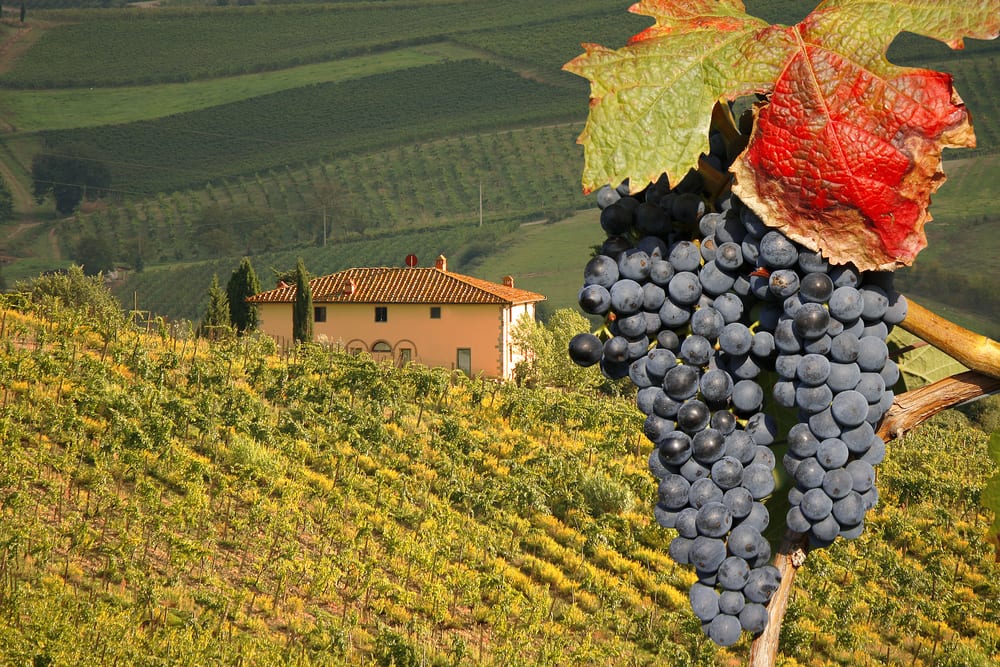 In A Family Farm in Tuscany, Sarah Fioroni, chef, cooking instructor, sommelier, and manager of her family's organic farm near historic San Gimignano, shares stories of family traditions and daily life at Fattoria Poggio Alloro. After moving to the farm in the 1950s to work as sharecroppers, the Fioronis later purchased the farm through their hard work and dedication to the land. They transformed the property into a model of integrated, sustainable agriculture that has been visited by government officials from all over the world and featured in numerous publications, including Organic Gardening magazine.
Three generations of Fioronis continue to work the land using age-old practices, growing a bounty of fruits, vegetables, and cereal crops, such as wheat for pasta, olives for extra-virgin olive oil, and grapes for their award-winning wines. They also keep bees, produce saffron, and raise chickens, Chianina cattle, the prized traditional Tuscan breed, and pigs, the basis of homemade prosciuttos and salamis.
Hors d'oeuvres, dinner and wine included


Menu

Insalatina Autunnale

Autumn Spinach Salad


Vermaccia di San Gimignano Docg
Risotto con Zucca gialla e zafferano

Autumn Risotto with Pumpkin & Saffron

Vitello Arrosto

Beef Tenderloin with Herbs

San Gimignano Rosso Doc "Convivio"

Patate alla Poggio Arrosto

Potato & Cheese Casserole


Piselli alla Fiorentina

Florentine Peas

Insalata Verde

Green Salad

Torta di Mele

Apple cake with Caramel Gelato

$65 per person* (Cocktails, Tax & House charge not included)
For reservations please contact Carol Perry at 617-266-5666 or
November 19 at 3:30pm Laboratory of Nuclear Science I Building 26, Kolker Room 414 Mit Cambridge Ma
"E. Fermi as we knew him"
Recollections by distinguished Chicago students of his
with
presentations by
James W. Cronin
(Nobel in Physics 1980, University of Chicago) and
Jerome I. Friedman
(Nobel in Physics 1990, MIT)

And addenda by: Irwin A. Pless (MIT), Lawrence Rosenson (MIT)

Every ten years, on the anniversary of the Chicago Pile Experiment at MIT, we have celebrated the wide ranging accomplishments and contributions to science by Enrico Fermi.

This year (the 70 th anniversary) the Fermi Day event replaces the regular
colloquium of the Laboratory for Nuclear Science and will feature interesting recollections by students of his at the University of Chicago. Among serious considerations on Fermi's ideas there will be spicy and little known anecdotes such as that of Fermi and Rossi facing the problem of reassembling a washing machine in Los Alamos, R. Oppenheimer's
assignments to Fermi at this laboratory, the number of booksthat Fermi kept in his last days, etc.
Saturday, November 24, 2012 at 8pm, Sunday, November 25, 2012 at 3pm at New England Conservatory's Jordan Hall, Boston
Monteverdi's ORFEO
Presented by the Boston Early Music Festival
Widely regarded as the first great opera, Orfeo features one of opera's most adored stories, in which the heroic Orfeo endures the tragic death of his beloved Euridice, and travels to the underworld to plead for her return.
Breathtaking in its beauty and variety, this masterpiece defined an art form still in its infancy with rich instrumental colors, dramatic word painting, and a virtuosic opulence of tone and texture. Experience this magical musical entertainment, exquisitely presented by the internationally acclaimed directors, singers, instrumentalists, and dancers of the Boston Early Music Festival!
Open until November 25 at the Museum of Fine Arts - gallery 114
MFA: The invention of Fantasy
Click on image for more info
Venice in the eighteenth century, the age of Casanova, was one of the pleasure centers of Europe, famed for its theater and opera and its carnival maskers. Even today, the city, when compared with ordinary cities, appears to be a fantasy, a dream, a hallucination. Giovanni Battista Tiepolo's voluptuous painted cloud scapes with figures opened illusionistic light-filled vistas in ceilings; his drawings and prints have a comparable aerial lightness and luminosity. He was assisted by his son Domenico, who, when he retired from painting about 1785, concentrated on making finished drawings on biblical and mythological themes, as well as remarkably playful and whimsical scenes of Venetian daily life. Other artists in the exhibition include Canaletto and the early Piranesi.
Running until November 11 at the Harvard Film Archive, Carpenter Center | 24 Quincy St., Cambridge
The Mysteries of Michelangelo Antonioni
Upon his centennial celebration, the Harvard Film Archive will present - in collaboration with the Consulate General of Italy, Boston, and with the cooperation of Cinecittā Luce and the Cineteca Nazionale -
an extensive retrospective
of the feature-length and short masterworks of the incomparable Michelangelo Antonioni.
SAVE THE DATE:
Tuesday, December 4 at 6:30pm Sacred Heart Church | North Square North End Boston, Ma
Organized by the Consulate and the Boston Conservatory


Free and open to the public
SAVE THE DATE:
Sunday, January 20 at 3pm at Sanders Theatre at Harvard University

MUSIC BY GIUSEPPE VERDI - LIBRETTO BY FRANCESCO MARIA PIAVE
Boston Youth Symphony Orchestras' (BYSO)
6th Annual Semi-Staged Opera
Boston Youth Symphony
Federico Cortese, Conductor
Doug Fitch, Stage Director and Designer
ONE PERFORMANCE ONLY! Tickets $30-$40. Click here to order your tickets online or call 617.496.2222
In Collaboration with the Consulate general of Italy in Boston. America discovers Italy. A year long journey that will communicate and promote Italy, engage and enthuse Americans, strengthen the bonds that unite us and create new ones.
Memory Traces: A Collection of Italian Memories of Boston
To commemorate the 150th anniversary of the Unification of Italy, the Consulate General of Italy in Boston and the MIT Mobile Experience Lab, in partnership with COMITES (Committee of Italians Abroad) of Boston, has developed Memory Traces: A Collection of Italian Memories of Boston. Boston's Italian community dates back to 1860, when the first immigrants came to the United States seeking better conditions than those of their homeland. For the past 150 years, Italian-Americans have played a prominent role in the city of Boston, having distinguished themselves in various disciplines including business, government, medicine, technology, humanities, and academia. Through geo-located video interviews, the Memory Traces project explores the Italian experience in Boston. These recollections from selected representatives of fi rst generation and American born Italians help preserve their heritage for future generations. The use of new media has enabled this interactive documentary. The Memory Traces project website features the stories overlaid on a map of the city. Stories can be fi ltered by person, time period, and a selection of themes that capture the
http://locast.mit.edu/memorytraces/ messages of the stories. A mobile application provides the opportunity for others to follow these memory trails through the city of Boston.
Consulate General of Italy in Boston
Tel. 617-722-9201
Fax 617-722-9407