Last year, DBA families received a letter in the mail requesting your participation in an important fundraising campaign.
Thank you to the families that have responded with their personal donations, and a special thank you to the families that have made a monthly pledge or requested letters to send to their friends and families.
We need your help. This letter writing campaign is an easy way to help raise funds for critical DBA research projects and DBAF initiatives. Preprinted, full color letters and envelopes have been created for you. Simply sign the letters and mail to your contacts. It's quick and easy!
We are excited about the progress being made in understanding DBA and we appreciate your efforts to help support our mission.
Please consider partnering with us to help find a cure for DBA and support DBA patients, families, and research. I am happy to answer any questions you may have regarding this campaign or the DBAF. If you did not receive the letter or have recently moved, please complete a registration form. This form will insure you receive future DBA newsletters and important mailings.

Also, if you requested letters and have extra, I kindly request that you mail them back to me. This will help us save on future printing costs.
I look forward to hearing from you soon!

Warmly,
Dawn Baumgardner
dbaumgardner@dbafoundation.org
Upcoming Events
DBA Craft/Bake Sale & Blood Drive
March 22, 2013
Lillian Schumacher Elementary School
Liberty, MO
Annual Strike Out DBA
Bowling Fundraiser
April 13, 2013
Grand Haven, MI
Contact:
Tammi Lanore
jjlanore@frontier.com
Jack's Fight for a Cure
(to benefit DBA Canada)
May 10, 2013
Caledon, Ontario
Contact:
Janet Pereira
DBA Family Meeting
July 21 - 26, 2013
Camp Sunshine
Casco, ME
Contact:
Dawn Baumgardner
dbaumgardner@dbafoundation.org
Friends of DBAF Golf Outing
& Silent Auction
September 7, 2013
Briarwood Golf Club
Broadview Heights, OH
Ongoing Fundraisers
Family Letter Writing Campaign
Pre-printed letters and envelopes have been created for you to send to your contacts! Call or email for more information.
Contact:
dbaumgardner@dbafoundation.org
Wristbands Available
Tribute Cards Available
(2 Styles)
In honor of...
In memory of...
Contact:
dbaumgardner@dbafoundation.org
5" x 5" Decals Available
dbaumgardner@dbafoundation.org
Cookbooks Available
To order online, visit:

Good Search/Good Shop
just by searching the web and shopping online!
The Diamond Blackfan Anemia Foundation (DBAF)
is committed to keeping you updated and connected to the entire DBA community. The DBA Foundation is YOUR Foundation! We encourage you to share your ideas, photos, and stories for our website and upcoming newsletters.
Contact us at DBAFoundation@juno.com.
2013 Family Meeting

Applications are available now and space is limited!
The Diamond Blackfan Anemia Foundation, Inc. (DBAF) is proud to announce our ninth national family retreat. This retreat will take place during the week of July 21 - 26, 2013 at Camp Sunshine, which is located at Lake Sebago, Maine. Air carriers fly into Portland, Maine and ground transportation is provided by Camp Sunshine to the campsite.

Camp Sunshine caters to families with various medical conditions and disabilities, and a full time medical doctor is on staff. They also plan daily activities for the entire family, and offer parents an opportunity to share their experiences and exchange information. Aside from the benefits of meeting other families, we have also obtained commitments from experts in the medical field to come and share their expertise and to update us on current research regarding DBA.

In the past, Camp Sunshine has proven to be an unforgettable experience for the families that have attended. We are grateful to Camp Sunshine for extending an invitation to us once again this year. Lodging and three meals daily are provided, as well as planned activities and excellent childcare. Additional information and applications are available at our website http://dbafoundation.org/camp-sunshine-applications-are-available-now/

Final selection of families chosen to attend is determined by Camp Sunshine. Completed applications and physical examination forms should be returned to Camp Sunshine as soon as possible, due to the limited availability of family accommodations. Travel expenses are the families' responsibility. If you have any questions or concerns
regarding Camp, please contact Dawn Baumgardner at 716.674.2818.

We are looking forward to seeing many of you this summer!
Show Us Your Logo
Around the globe, people are "wearing" our logo! James Bye from Penkridge, Stafford in the United Kingdom had a message to share for his 28th birthday. James had the DBA Foundation's logo tattooed to his forearm to celebrate and tell the world he is proud and strong.
Here's the challenge: We would like to see how many places we can show off our logo! Snap a picture sporting our logo and send us your story. Draw it, print it out, wear it, wave it, tattoo it, carve it, stick it... be creative! Take us to school, on vacation, to the hospital, on a plane, to the game, in your home... anywhere! Show us your logo! Send your photos and stories to DBAFoundation@juno.com.
Important Announcement
Research Study Needs YOU!
The DBAR has noted that many patients with DBA have issues that may be due to the hormone-producing gland (endocrine) system abnormalities, including short stature, thyroid dysfunction, delayed puberty in both boys and girls, and diabetes. We are interested in determining if these problems are due to long-term continuous steroid use, iron overload from transfusion therapy or from DBA itself. We are therefore recommending an endocrine evaluation for all DBA patients, those with endocrine issues and those without. We are hoping to assist those with endocrine abnormalities as well as document what they are. We are also gathering information on patients without endocrine problems to see if we can screen for them, predict them in advance, and possibly treat them before they occur.
The Divisions of Pediatric and Adult Endocrinology at Cohen Children's Medical Center and North Shore LIJ Health System, respectively, in collaboration with the Diamond Blackfan Anemia Registry (DBAR) are conducting a research study to understand the effects of steroid and blood transfusion therapy on the endocrine system in patients with Diamond Blackfan anemia. Researchers wish to compare the endocrine function of DBA patients (those receiving and not receiving blood transfusions) to patients with beta-thalassemia major who are also treated with chronic transfusions.
You may be eligible to participate in this study if you are:
Age 1-39 years; and
Diagnosed with DBA; and
Enrolled in DBA Registry (DBAR)
You may not participate in this study if you are:
Pregnant; or
Have received a bone marrow transplant
If interested please contact Eva Atsidaftos or Ellen Muir at the DBAR at 888-884-3227 or Dr. Amit Lahoti (Pediatric Endocrinology fellow) at 516-472-3769 or 516-472-3750.
Participation in the study involves a standard endocrine evaluation. This includes blood tests that can be ordered and drawn at your institution. In this study, we will ask for a usual endocrine evaluation on steroid dependent patients, red cell transfusion dependent patients, as well as those patients in remission. The participation consent asks for permission for the DBAR and our endocrinology collaborators to receive the endocrine evaluation results. We will hopefully be able to have some results available by this summer. Our goal is 75 DBA patients and 25 thalassemia patients total for the study. THANK YOU IN ADVANCE FOR YOUR PARTICIPATION!!!
Using Your Dollars Wisely

DBAF's Grant Review Process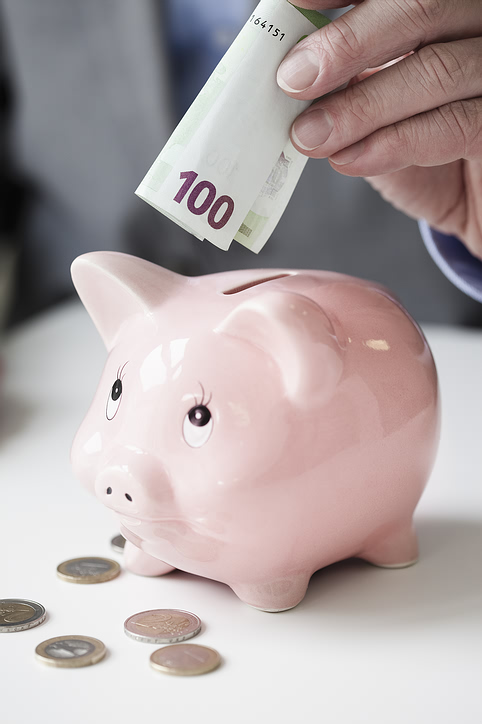 The Board of Directors of the Diamond Blackfan Anemia Foundation takes our responsibility to you, our families, very seriously. Every donation received by the DBAF is appreciated, and our promise to you is to be good stewards of the money you have generously donated or raised. Below is a description of the DBAF's grant review guidelines. We are proud of our rigorous review process and confident that you will appreciate the efforts taken to ensure that your money is being used prudently and responsibly.

DBAF's Grant Review Process
Awareness that funds to support research on DBA are available from the DBAF
The best source of information is the DBAF website, which not only includes a description of research currently being supported, but also provides detailed instructions for submitting a proposal to the DBAF. Researchers also hear about available funds through word of mouth at scientific meetings. The phrase "research supported by the Diamond Blackfan Anemia Foundation" is frequently heard in talks on DBA presented at international scientific meetings like the American Society of Hematology. Similar acknowledgments are included in research publications stemming from DBAF support.
Submission of a proposal for research support to the DBAF
Investigators create a proposal using guidelines available from the DBAF website and submit the proposal to both the DBAF's Research Director and Executive Director. Both hard copies and electronic versions of the proposals are submitted.
Proposals sent out for review by experts in the field
Once the proposals are received by the Research Director, the review is initiated by sending out e-mails to clinicians and scientists asking if they would be willing to review a manuscript for the DBAF. Abstracts of the proposals are included in this correspondence so the potential reviewers can assess whether they are qualified to review in the subject area. It should be pointed out that the reviewers give of their time and expertise without financial compensation. In general, two to three reviews are obtained for each grant.
Once the reviews are returned, the Research Director writes a summary of the reviews which is sent along with the reviews to members of the DBAF Board.
The Board generally meets four times per year at which times the reviews are discussed and funding decisions are made. The Board's discussion may not only include whether or not to fund the proposal but also whether the proposal should be funded in full or if cuts in the budget should be considered. After the discussion, a motion is made to support or deny funding, and if the decision is to support funding, the Board determines the level of funding that will be awarded.
Communication of Board decision
Once a funding decision is made by the DBAF Board, the Research Director communicates this decision to the investigator submitting the proposal. Any budget reductions requested by the Board are discussed with the investigator and once there is agreement on the level of funding, arrangements are made to send the funds from the DBAF to the institution where the investigator submitting the proposal is employed.
Research supported by the DBAF
In addition to awards made to scientists working within the United States, grants have been awarded to investigators in England, France, Sweden, Italy, and Canada. The international nature of these awards is important because for a rare disease like DBA, there are typically too few researchers in a single country to truly push research forward. A listing of research projects funded by the DBAF can be found on the website.
http://dbafoundation.org/research/project-funded/
To maintain the momentum of the past years towards gaining a better understanding of the molecular basis underlying DBA and, more importantly, to begin to translate these discoveries into better treatments options, the DBA Foundation needs your support now more than ever.
Check Out Our Website
We hope you have had a chance to check out our new website!!

The DBAF strives to keep you informed and updated. Please visit our website frequently to stay connected!

Your faces make our website personal and inspirational. Thank you to all who have submitted photos and quotes. If you would like to be added to the site, please send a high quality photo and a short quote to dbaumgardner@dbafoundation.org. Your suggestions and comments are always welcome!