Get Cooking!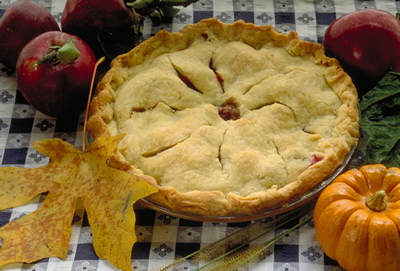 With many thanks to DBA mom, Betty Lightner, DBA Cookbooks are now available to order!!
RECIPES FOR RESEARCH, a collection of recipes from individuals with DBA & their family & friends, includes over 400 favorite recipes, helpful hints and measurements, and information regarding DBA and the Diamond Blackfan Anemia Foundation.

The cost of the cookbooks are $15 + shipping charges. All proceeds will benefit the DBAF.
The DBAF is grateful to the many families that support our mission. It is solely because of our families that we continue to fund research projects and provide family support. We are proud of our families' accomplishments and commitment to finding a cause and a cure for DBA. We are hopeful that many of our families will support Betty's efforts by purchasing numerous cookbooks and selling them to their friends and families. Let's get cooking!
For more information, contact Betty at betty.lightner@gmail.com

To download your order form:
http://issuu.com/bhivemom/docs/cookbook_order_form-pdf
THANK YOU BETTY!
Betty, Bailey and Ben Lightner
April 23, 2011
Republic Parks & Recreation Center
Republic, MO
Contact:
Jacob & Scarlett Buckmaster
dbabenefit@att.net
417.693.1079
DBA Family Day - Washington
April 30, 2011

Seattle Children's Hospital
Seattle, WA
Contact:
To be announced soon



ONGOING:

Wristbands Available

Contact:
Twila Edwards

twilak@cox.net









DBA Cookbook Orders

Contact:

Betty Lightner

betty.lightner@gmail.co

m




To download your order form:

http://issuu.com/bhivemom/docs/cookbook_order_form-pdf



Good Search/Good Shop
Raise money for

DBAF

just by searching the web and shopping online!








The Diamond Blackfan Anemia Foundation (DBAF) is committed to keeping you updated and connected to the entire DBA community. The Diamond Blackfan Anemia Foundation is YOUR Foundation! We encourage you to share your ideas, photos, and stories for our website and upcoming newsletters. Contact us at DBAFoundation@juno.com.
2010 - A Year of Cheers and Tears
The Diamond Blackfan Anemia Foundation
was established in 1994, and I can honestly say, that since its inception, there has never been a year as emotional as this year. The year 2010 has been a roller coaster ride of highs and lows ... successes and disappointments .... laughter and tears.

It is with extreme pride and humility that the DBAF continues to support research projects. Through the efforts, hard work, and generosity of our DBA families and friends, we are able to fund key worldwide researchers. The number of families that have partnered with us continues to grow. Your commitment
to our mission of supporting DBA patients, families, and research
is truly appreciated.
We find hope in new gene discoveries and research, a better understanding of the molecular basis of DBA,
funding opportunities,
new clinical trials, and treatment
recommendations.
In addition to funding research projects, the DBAF continues to keep our patients and families informed and updated. Anita Bruton works diligently to keep our website current, Jacy Downey has assumed the Editor-in-Chief role for our bi-yearly newsletter, our e-newsletter provides us the opportunity to connect with our families on a monthly basis, Twitter and our Facebook page give us a "real time" connection.
This year was also a "Camp year." While it is impossible to describe in words the impact Camp Sunshine has on our families, it is safe to say that the experience proves life-changing for most. A record number of families attended in 2010!
Above all else, the accomplishment that is the most heart-warming is the support we have given to each other. It has been astonishing and inspirational to witness the care and concern of our DBA family. We have supported the newly diagnosed, walked the transplant road with some, been in and out (and back in!) remission with others, been with each other through T2*s, prednisone mood swings, the trials of desferal and exjade, insurance companies, and the list goes on and on. We have celebrated the milestones and cherished life's precious moments. It has been an honor to watch this DBA family grow over the past 16 years.
Unfortunately, 2010 was also the most tragic year of all. The loss of many of our precious children and young adults has deeply saddened and touched all of us. As a testament to their lives, our resolve to inform has intensified. We will work hard to provide our patients and families with information regarding clinical recommendations, side effects, stem cell transplants, and IRON OVERLOAD, IRON OVERLOAD, IRON OVERLOAD.


The Diamond Blackfan Anemia Foundation sincerely thanks all of you for making our Foundation a true family affair. We are grateful for each of you!

Take the Challenge ~ Show Us Your Logo

T-shirts, hats, coffee mugs, face paintings, tattoos, pumpkins ... our logo is showing up everywhere
! We are thrilled that our logo is proudly being displayed by patients and families.

Noel & Shelly Marquer of California are looking good in their DBAF t-shirts that they proudly wore for the DBA Family Day held at Lucile Packard Children's Hospital at Stanford, Palo Alto, California.
Here's the challenge: we'd like to see how many places we c
a
n s
how off our logo!
Take a picture of you and our logo and send us y
ou
r story. Draw it, print it out, wear it, wave it, tattoo it, carve it... be creative
! Take us to school, on vacation, to the hospital, on a plane, to the game, in your home... anywhere! Show us your logo! Send your photos and stories to DBAFoundation@juno.com.
As a DBA patient, or a caregiver of a DBA patient, keeping medical records, appointments, questions, and pertinent information accessible and organized is often an overwhelming task. To assist our patients and families, a Care Notebook designed
specifically for DBA patients is available! These materials were created by the Centers for Disease Control and Prevention (CDC) in collaboration with doctors, nurses, other professionals, and DBA families and are being distributed by the Diamond Blackfan Anemia Foundation. If you are interested in having one of these binders, please contact Dawn at 716.674.2818 (Eastern time) or by email at dbaumgardner@dbafoundation.org.
Journal Club

Steven R. Ellis, PhD
Research Director
I
atrogenic iron overload is a serious, life threatening complication of Diamond Blackfan anemia. For those of you unfamiliar with the term iatrogenic, it means induced by medical treatment, which, for DBA, is the result of regular transfusions. Those in attendance at Camp Sunshine this year heard a remarkable talk by Dr. Lawrence Wolfe, a pediatric hematologist from Steven and Alexandra Cohen Children's Medical Center of New York. Dr. Wolfe did an outstanding job of describing how iron is handled by the human body and how important it is to adhere to treatments to avoid iron overload in patients that are chronically transfused. For those of you who were not at Camp Sunshine, I thought I would use this month's Journal Club to present an article from 2009 documenting some of the risks of iron overload in DBA patients. This article also makes the intriguing (but unproven) observation that overload may be more severe in DBA patients relative to patients with thalassemia receiving a similar amount of iron. The manuscript is entitled "Severe Iron Overload in Blackfan-Diamond anemia: a Case Controlled Study" from Roggero and colleagues and was published in the American Journal of Hematology 84:729-732, 2009.
Before delving into the journal article itself, I thought I would provide a little background on how the body handles iron. Iron, while essential for life, is also very toxic because of its propensity to form reactive oxygen species which can damage many cellular components. The body regulates the amount of iron, carefully maintaining its levels between acceptable limits. Somewhat surprisingly, once iron gets into the body, it stays; and is only loss through bleeding (the iron in hemoglobin) or by a small amount of cellular sloughing that occurs each day. Thus, the main way that iron levels are maintained is by carefully controlling uptake into the body from the diet. The amount of iron absorbed through the gut is just enough to offset the small amount normally lost each day, with most iron in the diet passing through the gut and not being absorbed into the body. This careful system of regulation is subverted when a person is transfused, as the iron of hemoglobin in red blood cells is added directly into a person's circulation bypassing the normal system of regulation in the gut. As stated earlier, iron once in the body, does not get efficiently eliminated, and so iron will begin to accumulate with each transfusion. This excess iron is then stored in tissues like the liver, heart, and pancreas where it can eventually lead to organ damage and as such, the complications of iron overload. Chelation therapy is used to treat or prevent iron overload. During chelation therapy, small molecules bind iron forming a complex which is then eliminated from the body in the urine and feces, thereby providing a means for reducing the body's iron load.
Roggero and colleagues studied records from 31 transfusion dependent DBA patients in Italy dating from the year 2000. The data collected included the number of transfusions, the volume of blood received, liver iron concentration, and other related parameters. Despite the risks of iron overload, this study found that 54% of patients showed evidence of severe iron overload as defined by liver iron concentration. Over half of this severe iron overload could be attributed to inappropriate prescription (how chelation therapy was delivered) and a smaller, but very substantial percentage, to poor compliance by the patient, both of which could potentially be remedied. It should be noted, that these values were not for the US population which could differ. However, since a similar study has not been performed on the US population, it is unclear where we stand in this regard.
One of the more intriguing observations from the Italian study came from comparing iron overload in DBA patients with iron overload in thalassemia patients receiving similar amounts of iron. The authors state that iron overload was significantly higher in their DBA population when compared to matched thalassemia patients. There are many complexities associated with comparing iron overload between DBA and thalassemia patients, so the authors were unwilling at the time to conclude that there is an intrinsically higher propensity of DBA patients to develop iron overload. If, however, these results are confirmed in other studies, it may suggest that there may be disease-specific differences in how the body manages excess iron.
This study concludes that iron overload is a serious and relatively common occurrence in DBA patients. I would suspect that this comes as no real surprise to anyone familiar with DBA. And yet, the magnitude of the problem, at least in Italy, suggests a need for a similar study in the US, and if necessary, that appropriate actions be taken. Finally, there has been tremendous progress in our understanding of the mechanisms through which the body regulates iron homeostasis. Whether some of these mechanisms will be harnessed to create a potential alternative to chelation therapy remains to be seen.