Ohio River Valley-Women's Business Council
Welcome
New Members!
ORV~WBC would like to welcome our newest members! Congratulations to everyone!
Art Design
Consultants, Inc.
All America
Relocation, Inc.
Trident Fluid Power, LLC
Amerisafe Services, Inc.
Environmental
Pest Control
Stett Transportation, Inc.
Award Winners
Many WBE members and supporters were honored for their service during the Catch the Wave 2013. We'd like to take a moment to list them again, and say
congratulations for all that they do in support of ORV~WBC.
Corporation of the Year
Corporate Advocates of the Year:
UC Health
Kellogg's
WBE Supplier of the Year
WBE Advocates of the Year
Media Scripts LLC Columbus
Stevenson Oil
Walker Moving & Storage
In Every Language
Volunteer of the Year
Kincaid Communications
Professional Development Chair, CTW 2013 Awards Luncheon Committee Chair
15 Years
WBE Certified
Congratulations to our members who have officially been certified WBEs for 15 years!
Helena Anderson
Anderson Aluminum
Columbus, Ohio
Rose Dare
Hydro Dyne, Inc.
Massillion, Ohio
Robin Degraf
Extol of Ohio, Inc.
Norwalk, Ohio
Iris Rubenfeld
Master Manufacturing, Inc.
Cleveland, Ohio
Special Honor
Cathy Stafford Honored
a certified WBE, was honored this past month as "Member of the Year" by the Lexington Chapter of the National Association of Business Women Owners.
Certification Update
As of March, 2013
New: 6
Re-certified: 50
Join us on
JOIN our group
A Great Spring for ORV~WBC!
Greetings!

Spring has arrived at last and with it another Catch the Wave of Success in the history books. Congratulations to all of our award winners and a BIG thank you to our speakers, presenters, volunteers and sponsors. Be sure to Save The Date for CTW 2014 -- April 13-15, 2014 - Building a Sustainable Business.
Next up is the WBENC National Conference. If you have not yet registered, put it on your to-do list now. If you missed Summit & Salute and you missed Catch the Wave, you've got an opportunity to catch up on your relationship building in Minneapolis in June. We'll be there to welcome you. Go to www.wbenc.org for more information.
Please join me in congratulating Macy's Inc. on being named to WBENC's 2012 list of Top Corporations for Women Business Enterprises at Summit & Salute in March. Let's also congratulate Cathy C. Mock, Cardinal Health; Adrienne Trimble, TEMA; and Denise Thomas, The Kroger Co., on being named to WBENC's list of top 50 Women Leaders in Corporate Supplier Diversity. We are extremely proud of these women as they represent three of ORV~WBC's Corporate Members and are leading the way for us all.
Spring is a time for renewal and growth. "Life ought to be a struggle of desire toward adventures whose nobility will fertilize the soul." (Rebecca West).
Step out, engage, refresh and grow.
Sincerely,
Margye Solomon
Program Director
Tip of the Hat to Macy's Inc!
Columbus Networking Event on May 13th
Columbus Meetings set for May, June, July and August!
Join your sister WBEs on May 13th for a networking lunch sponsored by Nationwide. The event will take place in Nationwide's Heritage Room at One Nationwide Plaza, Columbus, OH 43215
This meeting is open to both members and non-members, so feel free to bring a friend and introduce them to ORV~WBC!
Where & When
Monday, May 13th
12noon to 1:30pm
@ Nationwide Heritage Room
One Nationwide Plaza
Columbus, OH 43215
No charge for the meeting. Lunch provided by Nationwide.
Mark your calendars now for the our upcoming summer events, locations to be announced later:
Monday, June 10th
Monday, July 8th
Monday, August 12th
Cleveland Networking Event on May 15th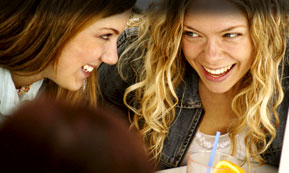 Join fellow Cleveland WBE's for Networking luncheon
The monthly lunch meeting in Cleveland is back on for May. Come and join your fellow WBE's for a noontime networking and social gathering event.
This meeting is open to both members and non
-members, so feel free to bring a friend and introduce them to ORV~WBC! The event will take place at:
Mavis Winkle's, 5005 Rockside Road,
When & Where
Wednesday, May 15th
11:45am to 1:30pm
@ Mavis Winkle's, Independence, OH
No charge for the meeting. Lunch is separate checks; ordering off the menu. Please RSVP to Sue Harkey at info@stevensoil.com
Sponsorship Thanks!
A Special Thanks...
The Ohio River Valley Women's Business Council would like to thank our wonderful sponsors of Catch the Wave 2013. Without their support and dedication to diversity suppliers, our program and its members would not be able to thrive. Please join me in thanking, and supporting them in their endeavors!
Title Sponsor: Toyota
Titanium Sponsors: Stand Energy (WBE); Graphics Continuum (WBE); MediaScripts LLC
Platinum Sponsors: Macy's; Nationwide
Gold Sponsors: West Virginia Women's Commission; The Women's Book, Evolution Creative Solutions (WBE)
Diamond Sponsors: P&G; UC Health; The Limited; Cintas; Accel (WBE)
Silver Sponsors: People's Bank; ConnXus; Kellogg's
Bronze Sponsors: Marathon Oil; Walker Transfer (WBE); Duke Energy; West Virginia Women's Business & Training Center.
For more information on becoming a sponsor, contact Marjorie Solomon at msolomon@orvwbc.org.
Catch the Wave of Success - 2014
"
Building A Sustainable Business"
Save the Date!
Columbus, Ohio you're up! Mark your calendars for Catch the Wave 2014. We are headed to the capital city of Ohio to celebrate our 5th Annual Conference and no matter what region of the nation you're from we want you to come along for this dynamic event uniquely designed for "Women Owned Businesses."
But first...we must plan...and we want you to join us!
The theme of next year's conference is "Building A Sustainable Business." One way to ensure your business will stand the test of time is to engage.
Engagement is the best way to market yourself and your business. So
put on your thinking caps and...
Get in touch with your creative side!
Get Involved and
Get ready to submit your ideas!
With your assistance next year's conference will be our best yet!
Contact: Margye Solomon
Stay tuned for more details.
CTW 2013 Conference Moments
Remember the fun?! Here are some reminders of friendships made and business relationships that began at Catch the Wave 2013. Hope you enjoyed your time in Charleston, West Virginia as much as we did!
About ORV~WBC
The Ohio River Valley~Women's Business Council is an organization for women business owners interested in promoting, developing and maintaining business relationships with other women business owners, major corporations and governmental agencies. ORV~WBC is a regional partner organization of the Women's Business Enterprise National Council (WBENC), and
provides certification to women-owned businesses in the states of Ohio, Kentucky, and West Virginia.
The ORV~WBC operates under the Urban League of Greater Cincinnati's
Business Development and Entrepreneurship
through a collaborative effort with WBENC.
Call or Click on these links to get more information: