Ohio River Valley-Women's Business Council
Register Now!
ORV~WBC 2013
Regional Conference
Navigating the River
of Success.
April 22-23
Charleston, WV
Welcome
New Members!
ORV~WBC would like to welcome our newest members! Congratulations to everyone!
Select Stone Company
Cindy Murphy LLC
Kage Steel LLC
Sterling Capital
Services, Inc.
Blue Sky Therapy
G & L Oil Company, Inc.
Baker Creative LTD
Tweet! Tweet!
#CTW2013
Follow all the action at the Catch The Wave regional conference when members use Twitter hashtag #CTW2013.
And if you're going, use this hashtag to post your thoughts and inspiring moments!
ORV~WBC Featured in Foundation Report
Fifth Third Bank Foundation Report
The Foundation Office
at Fifth Third Bank featured the grant ORV~WBC received to design our learning portal in their 2012 Annual Report.
See pages 24-25 of the link below for the story.
Click Here for details.
Certification Update
As of February, 2013
New: 35
Re-certified: 4
Denied: 8
Join us on
Greetings!

Match Making: something like speed dating for WBE's and Corporate Supplier Diversity Managers. Access to corporate buyers is ranked as the #1 benefit to certify as a woman owned business. Certification is all about Access and Opportunity.
WBENC National conferences and Regional Partner Oganizations' regional conferences headline Meet & Greet Match Making sessions making them THE place to be for those WBE's wanting to show off their wares, so to speak. The 2013 Catch the Wave of Success is no different. Our crack Match Making committee (Debra Quade, Kellogg's; Crystal Davis, ConnXus; Laureece Johnson, ORV~WBC (formerly P&G); and Kristen Lindey, Green Mountain Group) will walk WBE attendees through the process in a webinar on April 17.
The list of corporations participating continues to grow. Caesar's/Horseshoe Casino is the most recent addition to the already powerful group of companies including: Billion dollar round table members, Kroger, P&G and Toyota along with Nationwide, Cintas, UC Health, Cardinal Health, The Limited, Macy's, Louisville MSD, Kellogg's, Dupont, State of West Virginia and not to mention the opportunity to meet sister WBE's. Who doesn't want to do business with another certified woman owned company? Keep in mind the average revenue of ORV~WBC member WBE's is $7M and there are 835 of you.
Participation in the Meet & Greet Match Maker at Catch the Wave only requires certification and registration to CTW 2013. Remember - match making is the beginning, not the end. Now is the time to begin to be an Economic Force!
See you at Catch the Wave in Charleston!
Sincerely,
Margye Solomon
Program Director
'Catch The Wave' is here!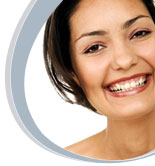 Catch The Wave - Navigating the River of Success. Blueprint for WBE's -- Be an Economic Force!
This is the month! The regional conference is right around the corner!
Register before April 10th, to receive an exclusive link to the Impact Instruction Group e-book

"35 Tips to Build Strategic Relationships"

written by Founder & CEO, Amy Franko. This extensive e-book offers easy and actionable strategies to help you make the most of your relationship-building time at the conference.
It's a great time to register for the conference, and as a result, brush up on your strategic networking skills in the process. Register today!
Join us this April 22 - 23 in Charleston, West Virginia for a chance to meet and mingle with fellow WBE's and Corporate Members!
From stress relieving seminars to Dress for Success tips, this event is sure to have something for everyone.
We'll also have seminars on how to grow your business, and talks from business leaders. And most significantly, there'll be that all important MatchMaker event where certified WBE's can talk directly to Corporate Diversity Supplier teams and tell them what you have to offer.
Overall it promises to be the event of the year! Don't miss it. Registration is now open. Sign up today! Click on the link here to register:
REGISTRATION
When & Where:
Dates: April 22 - 23
Where: Embassy Suites, Charleston, West Virginia
Columbus Networking Event on April 8th

Columbus Meeting set for April
Join us on April 8th with your fellow WBEs for a networking lunch at Cap City Diner. We'll discuss the upcoming Catch the Wave conference and other events happening in our area.
This meeting is open to both members and non-members, so feel free to bring a friend!
Where & When
Monday, April 8th
12noon to 1:30pm
@ Cap City Diner - Gahanna
No charge for the meeting. Lunch is separate checks off the menu.
Webinar on Matchmaking April 17th
Debra Quade
Free Webinar on Matchmaking!
Join us April 17th when Debra Quade from The Kellogg Company will walk us through the important Matchmaking session at Catch The Wave. "Making The Most of Your Matchmaking Experience" will provide tips from the perspective of a Supplier Diversity Procurement Manager.
When & Where
Wednesday, April 17
12pm to 1pm
Via Internet
For more details, go to: http://conta.cc/XDDEFu
ConnXus Partnership with ORV~WBC
The Ohio River Valley Women's Business Council (ORV~WBC) has partnered with online supplier-diversity service ConnXus to provide its members with access to a wide-ranging set of corporate and government contracting opportunities worth millions of dollars.
ConnXus will become a corporate member of ORV~WBC and offer WBENC Certified WBEs processed by ORV~WBC a complimentary ConnXus silver membership, valued at $228 yearly. The two organizations will also collaborate and promote business building projects and events.
"Our partnership with the Ohio River Valley Women's Business Council gives their members a new gateway to the best corporate contract opportunities," said Rod Robinson, CEO of ConnXus. "We are excited to provide value to WBENC's local members and look forward to working with other chapters to offer similar benefits."
"We are delighted to partner with ConnXus to provide another tool that will allow WBENC Certified WBEs to increase access to corporations and expanded B2B opportunities," said Rea N. Waldon, Ph.D., Executive Director of ORV~WBC. "Access to opportunities is one of the top issues that our WBEs face; with a client base of over 1,000 businesses and limited staff, ConnXus is able to help us meet the needs of our clients through its database and technology."
For more informationn, visit the ConnXus website at: http://connxus.com
Get OnBoard! Free for WBEs!
Take the Bus to the Conference!
If you don't want to drive to the conference in Charleston, West Virginia, jump aboard one of the charter buses on Monday, April 22!
Bus #1: Leaves Cleveland at 7:45am. Heads to New Albany/Columbus and picks up people there at 10am. Arrives in Charleston at 2:30pm.
Bus #2: Leaves Cincinnati at 9:45am from Rookwood Shopping Center. Heads to Lexington and picks up people there at 11am. Arrives in Charleston at 2:30pm.
Return: Both buses leave Charleston at 5:00pm on Tuesday, April 23.
Price: FREE to certified WBEs and those with applications in process.
Reservations and More Information: Contact

Cassie Gamble at

cgamble@orvwbc.org

/ 513-487-6519.
Convention Fun Night Out!
Catch The Wave of Fun!
Coming to the regional conference in West Virginia?
Sign up for post-reception trip to Mardi Gras Casino & Resort, Monday, April 22
nd
. The Casino is providing shuttles every 30 minutes from 8:30PM to midnight to and from the Embassy Suites.They'll also have a goodie bag at the Casino especially for conference attendees. All conference attendees will receive an email regarding sign up information.
Don't miss the fun!
Sign up today.
About ORV~WBC
The Ohio River Valley~Women's Business Council is an organization for women business owners interested in promoting, developing and maintaining business relationships with other women business owners, major corporations and governmental agencies. ORV~WBC is a regional partner organization of the Women's Business Enterprise National Council (WBENC), and
provides certification to women-owned businesses in the states of Ohio, Kentucky, and West Virginia.
The ORV~WBC operates under the Urban League of Greater Cincinnati's
Business Development and Entrepreneurship
through a collaborative effort with WBENC.
Call or Click on these links to get more information: