Ohio River Valley-Women's Business Council
Register Now!
ORV~WBC 2013
Regional Conference
Navigating the River
of Success.
April 22-23
Charleston, WV
Welcome
New Members!
ORV~WBC would like to welcome our newest members! Congratulations to everyone!
Sutherland & Associates
TDA Interiors, Inc.
CSI Consultants
SCD Management, Inc.
Shamrock Trucking, LLC
Burke Petroleum Service LLC
Inside Outfitters, Inc.
J&M Solutions
Tri-State Elevator
KLC Brands, Inc.
Wiser Strategies
Welcome Pam!
Pam Butler
Pam has joined our staff this spring as an intern. Pam is currently a student at Cincinnati State and is working at ORV~WBC on a part time basis through the month of April. Pam has a degree in legal assisting and a background in Criminal Justice. In her spare time she enjoys spending time with her family and friends. Hope you'll join us in welcoming Pam!
Volunteer Profile
Of the Month
Mark Bruns
With over 25 years of industry management experience, Mark Bruns currently holds the position of Vice President/ General Manager of University Moving and Storage, a certified WBE company.
His overwhelming support of ORV~WBC has been shown through his dedication and commitment to the Catch the Wave regional conferences by serving as Logistics Chairman for the past four years. He oversees all the many details of the conference and provides the transportation of conference materials, posters, bags, table décor, and many other miscellaneous other items to the location specified. He is a consummate professional, guiding every flow of the conference with shrewd business acumen.
Our thanks go out to Mark, a true behind-the-scenes champion of ORV~WBC.
Certification Update
As of January, 2013
New: 11
Re-certified: 87
Denied: 2
Join us on
Celebrate National Women's History Month!
Greetings!

March is National Women's History Month. This year's theme is Women Inspiring Innovation through Imagination. The National Women's History Project stated that each year, March has been designated as National Women's History Month to ensure that the history of American women will be recognized and celebrated in schools, workplaces, and communities throughout the country.
This year's theme recognizes American women's outstanding contributions to the fields of science, technology, engineering, and mathematics commonly referred to as STEM.
Throughout March thousands of programs and events will highlight the many organizations and programs working to promote women's and girls' interest and participation in STEM. From engaging elementary students in STEM to fighting pay discrimination, their efforts are actively working to expand the opportunities in the STEM fields.
Who will celebrate the achievements of American women if we do not?
Join the conversation this month, celebrate our achievements and advocate for the girls and women who will follow. You can find more information at nwhp@nwhp.org. It is our month, let's make it memorable.
Speaking of celebrating - don't forget to email us your CTW 2013 awards nominations today! Also, save a little green for St. Patrick's Day and get your registration for the Catch the Wave Conference in before early bird pricing ends on March 15th.
Sincerely,
Margye Solomon
Program Director
Register Now for 'Catch The Wave'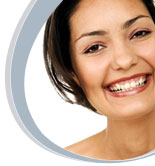 Catch The Wave - Navigating the River of Success. Blueprint for WBE's -- Be an Economic Force!
Join us this April 22 - 23 in Charleston, West Virginia for a chance to meet and mingle with fellow WBE's and Corporate Members!
From stress relieving seminars to Dress for Success tips, this event is sure to have something for everyone.
We'll also have seminars on how to grow your business, and talks from business leaders. And most significantly, there'll be that all important MatchMaker event where certified WBE's can talk directly to Corporate Diversity Supplier teams and tell them what you have to offer.
Take the Bus!
If you don't want to drive, jump aboard one of the charter buses to the conference leaving from Cleveland (stopping in Columbus to pick up), Lexington, KY and Cincinnati. Price is only $50/round trip. See registration form for more
information.
Overall it promises to be the event of the year! Don't miss it. Early Register is now open. Sign up today! Click on the link here to register:
REGISTRATION
Early Registration: $125 until March 15th
Later Registration: $150
When & Where:
Dates: April 22 - 23
Where: Embassy Suites, Charleston, West Virginia
Columbus Networking Event on March 11th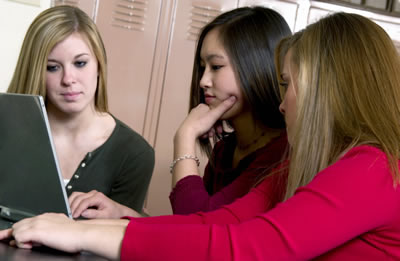 Columbus Meeting set for March
Join us on March 11th at the NEW Women's Business Center of Ohio powered by Economic and Community Development Institute (ECDI).
The staff of the Women's Business Center will discuss how the Center can help women owned businesses across Ohio grow and thrive. Learn about ECDI's many programs and resources for business owners and tour the commerical kitchen facilities in the Food Fort.
Where & When
Monday, March 11th
12noon to 1:30pm
@ Women's Business Center of Ohio, ECDI,
1655 Old Leonard Avenue, Columbus 43219
Cost: $10/person (vegetarian option available)
Lunch provided by Dinner Rescue Crew
Cleveland Networking Event on March 13th

Cleveland's Monthly Meetings Continue!
The March meeting will feature

Richard Depew from the Northeast Ohio Regional Sewer District who will discuss their certification process and how to do business with the entity.
This meeting is open to both members and non
-members, so feel free to bring a friend and introduce them to ORV~WBC! The event will take place at:
Mavis Winkle's,
5005 Rockside Road,
Where & When
11:45am to 1:30pm
@ Mavis Winkle's, Independence OH
Speaker: Richard Depew
No charge for the meeting. Lunch is separate checks and off the menu.
Nominate The Best by March 15th!
Nominate
The Best WBE and Corporate Advocate for 2012!
We are looking for nominations for the following awards to be presented at Catch the Wave 2013 Trailblazer Award Luncheon on April 23rd that honor the best in 2012.
Corporate Advocate of the Year
This award recognizes the corporate partner or buyer who has done the most to promote business opportunities for WBE's. This individual has provided exceptional support of women businesses and a constant voice for ORV~WBC and women business development.
WBE Supplier of the Year
This award recognizes the WBEs that have demonstrated consistent quality, competitiveness and reliability. There are 3 categories: Under $1M, $1-10M, & $10M+
WBE Advocate of the Year
This award recognizes the owner of a Women's Business Enterprise that has proven exceptional support to ORV~WBC and to women business development. The nominee must be an ORV~WBC Certified business for a minimum of one year.
Volunteer of the Year
This award recognizes an individual who has volunteered for committee(s) work, CTW, and work in her (can be a his) market. Will award nominees from Cleveland, Columbus, Cincinnati, Kentucky, and West Virginia.
Please send your nominees by March 15th to msolomon@orvwbc.org. You may nominate one person in each category.
Member of the Month
Cathy Lindeman
Congratulations Cathy Lindemann!
As president of Evolution creative solutions, Cathy Lindemann has an uncanny ability to see how all parts of a project will fit together, enabling her to expand concepts for clients along every stage of their business's journey. Seventeen years as a classroom teacher made Cathy an expert in thinking on her feet and simplifying complex ideas for implementation. A true servant leader, her positive attitude and enthusiasm is infectious.
Cathy is being honored for her tireless volunteer hours of service dedicated toward the mission of ORV~WBC. For more information on Cathy, go to www.orvwbc.org.
Re-Certification Tips!
Starting to get reminders?
Beginning about 120 days before your re-certification is due, we'll start sending you reminder postcards so you won't miss your important re-certifiation deadline.
The recertification process takes between 30 - 90 days, depending upon scheduling of certification committee meetings, number of files already in the system and whether or not a site visit is required.
Completed Applications Include:
1. The recertification fee of $350.00.
2. Documents that do not apply to your business must be so noted by a written statement from the owner stating that they do not apply and why. (This is the most common delay in the processing of the file into the system
3. The User Agreement 3.7, signed by the majority female owner.
4. Financial statements that match the tax return being submitted for recertification. If your recertification is due between January 1 to April 15, submit the tax return for the previous year, e.g., 2013 recertification, submit the 2011 tax return and financial statements.
5. Keep a folder for your certification with a copy of the documents submitted for recertification to which you can add each year's documentation.
Questions?
Contact Maudie Moreno, Certification Coordinator atorvwbcsupport@orvwbc.org or (513) 487-6503.
Convention Fun Night Out!
Catch The Wave of Fun!
Coming to the regional conference in West Virginia?
Sign up for post-reception trip to Mardi Gras Casino & Resort, Monday, April 22
nd
. The Casino is providing shuttles from 8:30PM to midnight every 30 minutes to and from the Embassy Suites. They'll have a goodie bag available at the Casino especially for conference attendees. We will email sign up information along with information about match making, a few weeks prior to the conference.
About ORV~WBC
The Ohio River Valley~Women's Business Council is an organization for women business owners interested in promoting, developing and maintaining business relationships with other women business owners, major corporations and governmental agencies. ORV~WBC is a regional partner organization of the Women's Business Enterprise National Council (WBENC), and
provides certification to women-owned businesses in the states of Ohio, Kentucky, and West Virginia.
The ORV~WBC operates under the Urban League of Greater Cincinnati's
Business Development and Entrepreneurship
through a collaborative effort with WBENC.
Call or Click on these links to get more information: