Ohio River Valley-Women's Business Council
Register Now!
ORV~WBC 2013
Regional Conference
Navigating the River
of Success.
April 22-23
Charleston, WV
Welcome
New Members!
ORV~WBC would like to welcome our newest members! Congratulations to everyone!
InnerCircle
The Pillow Pod Company
Integrity Wire, Inc.
ALBECO/Aluminum Bearing Company
Missy's Hot Shot Service, LLC
Howland Alarm
Company, Inc.
The Catering Company
Q10 Quest Commercial Capital Corporation
Corporate Splash Promotional Products
Slant Partners LLC
Diamond Manufacturing of Bluffton
PPW Builders, Inc.
Cap 360 LLC
Liniform Service
2013 STAR
Gerri Walker
Congratulations to Gerri Walker, a WBENC 2013 STAR! She will be honored at the March Summit & Salute event in Baltimore. Gerri is president of Walker Transfer of West Virginia.
Volunteer Profile
Of the Month
Charlie Martin
Currently the Marketing Communications Manager for the video post production company, Red Echo Post, Charlie has been instrumental in getting a communications plan formalized for ORV~WBC. From setting guidelines, policies, and brand initiatives; to social media consulting and goal-setting, she has been active in putting it all together for us. Having a strategic focus, complete with timelines, has helped shape our communications efforts to be more efficient and on target. In addition, she serves as this year's communication chairman for Catch The Wave. Our thanks goes out to Charlie for all her work. We sincerely appreciate it!
Certification Update
As of December, 2012
New: 14
Re-certified: 103
Site Visites: 14
Denied: 0
Join us on
Welcome Conference Season!
Greetings!

Greetings and welcome to conference season! Now is the time to get serious about planning your convention year. Early bird registrations won't last long for spring conferences and we all want a "deal" don't we? Allow me to make a couple of recommendations. Coming up first is WBENC's Summit & Salute, March 13 & 14 in Baltimore, MD. More information about this event can be found below and HERE.
After you've celebrated, networked and made matches with WBENC and national corporate members in March, you'll be ready for the 4th Annual Catch The Wave of Success ORV~WBC Regional Conference in Charleston, West Virginia entitled: Blueprint for WBE's - Be an Economic Force!
We've been preparing for the Catch the Wave conference all year long with our Nationwide sponsored professional development seminars. At the conference, you'll hear from Candace Klein, Esq. about crowdfunding and finding new investment money for your next step. Dr. Frank Wood will help you recognize and handle the particular stresses of women business owners. Macy's will help you Dress for Success and give you a mini-makover. P&G, Kellogg's, Macy's, Nationwide, The Limited, and many others will be there as well, ready for the Matchmaking part of the event. Go to
www.orvwbc.org
to register and get more details.
2013 is your year to Be An Economic Force! Join the thousands of women who are making a difference in our economic recovery every day. Plan to meet them and the corporations supporting certified WBE's at Summit & Salute and Catch the Wave of Success! Oh, and The National Conference is June 25-27 in Minneapolis!
Sincerely,
Margye Solomon
Program Director
Summit & Salute // Baltimore
Celebrating WBENC's Best!
The WBENC 2013 Summit & Salute brings together America's leading corporations, government agencies, women business owners and strategic partner organizations for a two-day conference on important business growth principles, informal business development opportunities, and one-on-one networking sessions with national Corporate Members.
This event will also highlight the significant contributions of women's business enterprises (WBEs) to the United States economy and will pay tribute to the 14 Women's Business Enterprise Stars of 2013. In addition, select corporations that provide WBEs with growth opportunities in today's competitive marketplace will receive top honors at this gala recognition event.
As we mentioned last month, Gerri Walker has been selected from our district as a 2013 STAR and will be honored at this conference. A resident of West Virginia, Gerri is president of Walker Transfer, Inc. Again our congratulations go out to Gerri!
Make plans to attend! Registrations are now open!
Where & When
Place: @ Baltimore Hilton
Information and registration for the conference:
HERE
Register Now for 'Catch The Wave'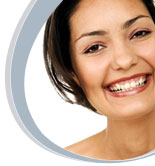 Catch The Wave - Navigating the River of Success. Blueprint for WBE's -- Be an Economic Force!
Join us this April 22 - 23 in Charlestown, West Virginia for a chance to meet and mingle with fellow WBE's and Corporate Members!
From stress relieving seminars to Dress for Success tips, this event is sure to have something for everyone.
We'll also have seminars on how to grow your business, and talks from business leaders. And most significantly, there'll be that all important MatchMaker event where certified WBE's can talk directly to Corporate Diversity Supplier teams and tell them what you have to offer.
If you don't want to drive, jump aboard one of the charter buses to the conference leaving from Cleveland (stopping in Columbus to pick up) and Cincinnati.
Overall it promises to be the event of the year! Don't miss it. Early Register is now open. Sign up today! Click on the link here to register:
REGISTRATION
Early Registration: $125
Later Registration: $150
When & Where:
Dates: April 22 - 23
Where: Embassy Suites, Charleston, West Virginia
Cleveland Networking Event on Feb. 6th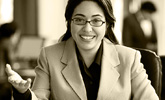 Hot in Cleveland
Meetings continue to be hot in Cleveland!
The February meeting will feature Ryan Hutton from WBENC-certified Relocation Specialists speaking on social media options, how it works and what works best for your company. This meeting is open to both members and non
-members, so feel free to bring a friend and introduce them to ORV~WBC! The event will take place at:
Mavis Winkle's,
5005 Rockside Road,
Where & When
11:45am to 1:30pm
@ Mavis Winkle's, Independence OH
Speaker: Ryan Hutton from Relocation Specialists
No charge for the meeting. Lunch is separate checks and off the menu.
Columbus Networking Event on Feb. 11th
Columbus Meeting set for February
Woman-owned corporate travel agency TS24 will be hosting the February WBE luncheon at Water's Edge Training and Conference Center.
Come see this distinctively crisp, elegant and modern space on Monday, February 11th from 12:00 to 1:30pm at 7775 Walton Parkway, Suite 100, New Albany, OH
43054
There will be networking and TS24 will be providing lunch for all attendees and a goodiebag!
Also, Mia Johnsson with Water's Edge will be giving a brief presentation on their wide range of conference, meeting and gathering accommodations. We look forward to seeing you there.
Where & When
Monday, February 11th
12noon to 1:30pm
@ TS24's Offices at the Water's Edge Conference Center, New Albany
No charge for the meeting.
Since this is a catered event please RSVP by Friday, February 1st to Angela at
angela@mediascriptllc.com
Nominate The Best!
Nominate
The Best WBE and Corporate Advocate for 2012!
We are looking for nominations for the following awards to be presented at Catch the Wave 2013 Trailblazer Award Luncheon on April 23rd that honor the best in 2012.
Corporate Advocate of the Year
This award recognizes the corporate partner or buyer who has done the most to promote business opportunities for WBE's. This individual has provided exceptional support of women businesses and a constant voice for ORV~WBC and women business development.
WBE Supplier of the Year
This award recognizes the WBEs that have demonstrated consistent quality, competitiveness and reliability. There are 3 categories: Under $1M, $1-10M, & $10M+
WBE Advocate of the Year
This award recognizes the owner of a Women's Business Enterprise that has proven exceptional support to ORV~WBC and to women business development. The nominee must be an ORV~WBC Certified business for a minimum of one year.
Volunteer of the Year
This award recognizes an individual who has volunteered for committee(s) work, CTW, and work in her (can be a his) market. Will award nominees from Cleveland, Columbus, Cincinnati, Kentucky, and West Virginia.
Please send your nominees by March 15th to msolomon@orvwbc.org. You may nominate one person in each category.
Member of the Month
Marcia Walker
Congratulations Marcia Wilson!
Marcia Wilson, Corporate Relocation Specialist at Walker Transfer is our February Member of the Month.
Since 1965, Walker Transfer has specializing in residential, corporate and international relocations. They have received numerous awards for excellence, safety, customer service, and entrepreneurship throughout their history.
Marcia is being honored for her dedication to the values of ORV~WBC and her ongoing promotion of the organization in the West Virginia area. For more information on Marcia and Walker Transfer, go to www.orvwbc.org.
Letter of Thanks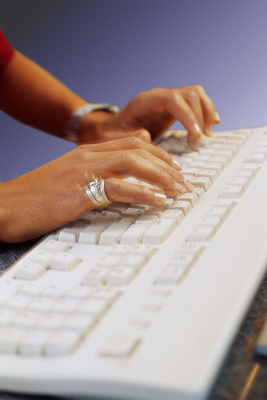 To ORV~WBC...
We recently received the following letter from one of our members and wanted to share it with you. We hope that many of you have similar experiences with your membership!
Dear Rea,
Thank you for the personal introduction to Debra Quade in Louisville. I have stayed in touch with her and we just became a preferred vendor for Kellogg's through their MSP.
This is the second large company we are working with because of our certification. American Airlines was the first.
You were right - it just takes time and persistence!
This WBE executive met Debra at the 2012 Louisville Catch The Wave regional conference. We hope you'll join us in Charleston, West Virginia for a chance to meet the corporate members that might help your business.
Advertising Opportunties
Promote your business via ORV~WBC!
Take the opportunity to promote your business through an ad in the ORV~WBC Regional Conference program! In surveys with our members, there is a strong inclination toward supporting other WBE's throughout our community. Here's your opportunity to showcase your services and get support from other WBEs.
The book is being sponsored and designed by TaKeysha Cheney, Publisher of The Woman's Book. The program will 8.5 x 11 and the deadline is March 8th.This year's book promises to be a lasting coffee table worthy memory of CTW 2013.
Full Page, grayscale $375
Half Page, grayscale $250
Quarter page, 4 color $200
Quarter page, grayscale $125
Past Events // February
Professional Development Seminar on Negotiation
Karen Hough leads seminar
In January, ORV~WBC hosted a professional development seminar in Cincinnati on "Women and Negotiation."
Our thanks to Karen Hough from ImprovEdge for a lively and informative seminar. And a special thanks to Nationwide Insurance for sponsoring the event.
Many WBEs learning negotiation skills with ImprovEdge
Next Seminar
Don't miss the next seminar on "How to Market Your WBE Certification." Date and time will be announced in upcoming newsletters.
About ORV~WBC
The Ohio River Valley~Women's Business Council is an organization for women business owners interested in promoting, developing and maintaining business relationships with other women business owners, major corporations and governmental agencies. ORV~WBC is a regional partner organization of the Women's Business Enterprise National Council (WBENC), and
provides certification to women-owned businesses in the states of Ohio, Kentucky, and West Virginia.
The ORV~WBC operates under the Urban League of Greater Cincinnati's Economic Empowerment Center through a collaborative effort with WBENC.
Call or Click on these links to get more information: