Ohio River Valley-Women's Business Council
Save The Date!
ORV~WBC 2013
Regional Conference
Catch The Wave
Navigating the River
of Success.
April 22-23
Charleston, WV
Welcome
New Members!
ORV~WBC would like to welcome our newest members! Congratulations to everyone!
Laine & Lane Marketing Communications, Inc.
Everything's Image
Advocacy & Communication Solutions, LLC
The Utilities Group, Inc.
Westwater Supply Corporation
Lena Fiore, Inc.
Rainmaker Resources, LLC
Jigsaw Solutions, Ltd.
Gen3Printing, LLC
Keyah International Trading, LLC
Pinacle Metal Products
McCulley, Eastham & Associates, Inc.
Take 5 Concierge
Volunteer Profile
Of the Month
Judy Kincaid
Someone once said, "ask a busy person to do something and it will get done." This idiom holds true for Judy Kincaid. As a consummate professional, Judy works full time for her own company, Kincaid Communications, and consults with several other organizations on marketing, sales, management and operations. Judy currently serves as the Professional Development Committee Chair for ORV~WBC, planning a series of seminars designed to educate our members in such areas as negotiations, strategic planning and marketing. In addition, Judy has dedicated her time and talents to the Catch The Wave regional conference committee and even instituted the new ORV~WBC Trailblazer Award in 2012. Our thanks goes out to Judy for all her hard work and dedication to our organization. We couldn't do it without you!
Certification Update
As of December, 2012
New: 144
Recertified: 692
Denied: 20
Join us on
Greetings!
'Tis the season for reflection and resolution.
And here are some of ours!
Reflection:
Resolution:
Hold a successful regional conference - Catch the Wave of Success in Charleston, WV in April, 2013
Add Louisville and Dayton certification committees
Increase volunteer committees in all ORV cities (Louisville, Cleveland, Columbus, Dayton, Cincinnati, Lexington, Charleston, Morgantown)
Add programming/matchmaking for WBE and Corporate Members
We are committed to providing you our members with increased opportunities and more value in 2013. We cannot do it without you. Resolve to engage with us 2013. A wise person once said, "You get what you give." Together, we all win.
Sincerely,
Margye Solomon
Program Director
Register Now for 'Catch The Wave'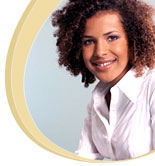 Regional Conference Planned for April!
Plans are underway for the next great regional conference for ORV~WBC! Join us this April 22 - 23 in Charlestown, West Virginia for a chance to meet and mingle with fellow WBE's and Corporate Members! We'll also have seminars on how to grow your business, and talks from business leaders. And most significantly, there'll be that all important MatchMaker event where you can talk directly to Corporate Diversity Supplier teams and tell them what you have to offer.
If you don't want to drive, there will be charter buses to the conference leaving from Cleveland (stopping in Columbus to pick up) and Cincinnati. More details on that later!
Overall it promises to be the event of the year!. Don't miss it. Early Register Begins January 7th! Sign up today! Click on the link here to register:
REGISTRATION
Early Registration: $125
Later Registration: $150
Columbus Networking Event on January 14th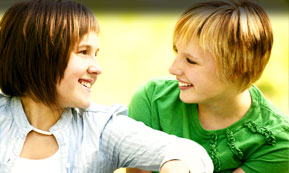 Columbus Meeting set for January
Join your fellow WBEs of Columbus for a networking lunc
h at Cap City Diner.
The January meeting is open to both members and non
-members, so feel free to bring a friend and introduce them to ORV-WBC! All future meetings will be held on the second Monday of each month, so mark your calendars and save the dates!
Where & When
Monday, January 14th
12noon to 1:30pm
@ Cap City Diner - Gahanna
No charge for the meeting. Lunch is separate checks off the menu.
Free Professional Development Event
Karen Hough
"Women and Negotiation: The Advantages of Being a Woman"
Join Karen Hough, Founder and CEO of ImproveEdge, for an engaging and thought-provoking presentation about negotiation, how women approach the negotition table and how to leverage your strengths.
You'll learn important negotiation tactics, negotiation myths and the unexpected value of women's style in effective compromise with the help of this nationally renowned consulting company.
Some items that will be covered include:
How to avoid common negotiation pitfalls

New ways to leverage women's collaborative nature

Tips for the best negotiations you've ever had.
Through the generosity of Nationwide Insurance, this Lunch and Learn program will be free for members of ORV~WBC.
When & Where
Women and Negotiation: The Advantages of Being A Woman
@ Union Institute & University, 440 E. McMillan Street, Cincinnati, OH 45206
Pricing: ORV~WBC
Members: Free /
Non-Members: $35
Special Thanks to our Sponsors!

Nationwide Insurance and ImproveEdge
Cleveland Networking Event on Jan 9th
Join us in January!
Connect with your fellow WBEs of Cleveland for a networking lunc
h at Mavis Winkle's.
The January meeting is open to both members and non
-members, so feel free to bring a friend and introduce them to ORV-WBC! The event will take place at:
Mavis Winkle's,
5005 Rockside Road,
Where & When
11:45am to 1:30pm
@ Mavis Winkle's, Independence OH
Speaker: Representative from Cleveland Hopkins International Airport
No charge for the meeting. Lunch is separate checks and off the menu.
We've Joined Pinterest!
Social Media Update.
Are you familiar with Pinterest? If not, you should be! It's one of the fastest growing social networks around today. Launched in 2010, Pinterest had 11.7 million unique visitors by January 2012, making it the fastest site ever to break through the 10 million unique visitor mark.
What is Pinterest?
Basically it's a social network that allows users to visually share, catalog
, and discover interests by 'pinning' or posting images or videos to their own or others pinboards.
What started off as a personal platform for sharing cool wedding ideas or recipes, has turned into a vehicle where businesses share their culture, educators plan lessons, and entrepreneurs sell their creative wares... just to name a few uses!
We recently analyzed the strategy of ORV~WBC joining Pinterest, and thought it would be a fun and educational way to share some books that have increased our business savvy, favorite quotes that inspire us, women whom we admire, or just some fun photos of us when we get together.
Take a look at our site. Re-pin some of our selections. And start your own Pinterest page!
Member of the Month
Suzanne Harkey
Congratulations Suzanne Harkey!
Suzanne Harkey, president of Stevenson Oil and Chemical Corporation is our January Member of hte Month. Since 1919,

Stevenson Oil has been a repackaer and disributor of industrial lubricants focusing on national small to medium-sized manufacturers. Sue is being honored for her dedication to the values of ORV~WBC and her ongoing promotion of the organization in the Cleveland area. For more information on Sue and her company, go to www.orvwbc.org.
Advertising Opportunties
Promote your business via ORV-WBC!
Take the opportunity to promote your business through an ad in the ORV~WBC Regional Conference program! In surveys with our members, there is a strong inclination toward supporting other WBE's throughout our community. Here's your opportunity to showcase your services and get support from other WBEs. Book is 8.5 x 11. Rates are are follows:
Full Page, grayscale $375
Half Page, grayscale $250
Quarter page, 4 color $200
Quarter page, grayscale $125
Past Events // December
Dr. Bob Taylor conducts workshop
Professional Development Seminar
In December, ORV~WBC hosted our first professional development seminar in Cincinnati on Strategic Planning for 2013. Our thanks to Dr. Bob Taylor from The Oliver Group for providing us with valuable information to help jump start our businesses in 2013.
Margye Solomon helps with seminar
About ORV~WBC
The Ohio River Valley~Women's Business Council is an organization for women business owners interested in promoting, developing and maintaining business relationships with other women business owners, major corporations and governmental agencies. ORV~WBC is a regional partner organization of the Women's Business Enterprise National Council (WBENC), and
provides certification to women-owned businesses in the states of Ohio, Kentucky, and West Virginia.
The ORV~WBC operates under the Urban League of Greater Cincinnati's Economic Empowerment Center through a collaborative effort with WBENC.
Call or Click on these links to get more information: