Download the new DALLAS
311 app and report code violations or request services instantly.
Use the app to report

Obstruction
(street, alley, sidewalk)
Use the App to Request

Also, report on services such as:

Your Best Defense Against Auto Break-ins!
Don't make your car a target, and always call 911 to report any crime.
Bulk Trash Pick-Up Weeks
September 20
October 18
November 15
Trash must not be put out earlier than Thursday before a pick up week. For more info, call 311.
Sponsors
Please visit our sponsors and tell them you saw their ad in the OLHNA Newsletter!
Siebler Remodeling & Historic Preservation
Permanent Watering Restrictions
Twice Per Week Watering Schedule
Even Address No.:
Sunday and Thursday
Odd Address No.:
Saturday and Wednesday
Sundays and Thursdays
Dallas has a conservation tiered rate system. This means the more water used, the higher rate you pay within a tiered structure.
See website for complete list of watering guidelines and conservation tips.
Promote Your Business with OLH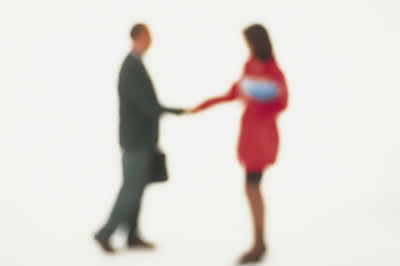 Become a Fan on Facebook!

Message from the President
Thank you to all of our neighbors who supported the Old Lake Highlands Neighborhood Association by renewing dues or becoming 1st time members. Your membership dollars keep us operating. For those receiving this newsletter and are currently non-members of our neighborhood association, I'd like to take this opportunity to invite you to become a member again this year. Our membership term begins every April. The voluntary rate is $20 per household/$5 for Senior Citizen households. OLHNA is dedicated to enhancing the quality of life of our residents, organizing, and facilitating neighborhood activities, as well as providing various channels of unified communication outlets.
We began our new term in the 2nd quarter of 2015 with one major goal in mind, which was a focus on membership. We split into two groups. Cristi Speaks, Area 4 Rep, led the charge to track and reach out to all April 2015 to present members. Jenny Capritta was also a part of this committee.
Bobby Rodriguez, Area 3 Rep led a group to focus on meeting our residents. Lance Burns, Ryan Glenn and Sam Samaha were a part of this group and worked hard on flyer content/creation and getting the word out about this event. Bobby's group planned a "Meet Your Board" event on July 25th that included securing a tent space at the White Rock Good Local Market where we gave out water bottles to all who attended the market. It was a VERY HOT day! We met many neighbors and several signed up.
In August, some of our neighbors experienced crime first hand. Our board's focus immediately shifted from membership to helping to raise visibility and awareness of these crimes to our residents. We began working with our local law enforcement and neighborhood officer's to stress the urgency to step up extra patrols in our neighborhood. Our Security Director, Melissa McSpedden, worked with current Volunteers in Patrol members to organize neighborhood patrols. The board also organized a Crime and Safety Town Hall meeting, which occurred on August 17th. We enlisted the support of Lake Highlands Baptist Church and surrounding neighborhood associations to gather together as a united front at the Lake Highlands Baptist Church. Our neighborhood officers along with Chief Accord and our District 9 City Councilman, Mark Clayton, provided status on the recent crime cases, safety tips, additional information on the VIP Program, and they answered concerned citizens questions.
Our Security Director Melissa McSpedden is leading the coordination of our National Night Out event on Tuesday, October 6th. Ryan Glenn has been a huge help by creating flyers, sign designs, you name it! Please see five different locations listed in this newsletter and plan on attending one or more of these events. Get out and meet your Neighbors! We're also planning for our Fall General Membership Meeting - SAVE THE DATE October 22, 2015. The location is also listed in this newsletter. This meeting is for all OLHNA Residents. We want you to become a member if you already haven't! The Communications Committee plans to meet to coordinate the paper mail out notice and content for this meeting. Stay tuned for more information.
I also want to acknowledge all of our board members for volunteering their time. I may not have mentioned all contributors above, but their work has not gone un-noticed. Thank you to Jo Sutton and to Elle Realty for providing our board meeting place whenever we ask for it. Also, thanks to Lake Highland Baptist Church and St. John's Episcopal Church for their support in providing us with our larger audience meeting space needs. Finally, some amazing neighbors have stepped up and contacted us about filling some vacant board positions. The following positions are now filled!
Zoning/Portal Director: Cheryl Burnett
Membership Director: Jonathan Wade
Additions to our Communications Committee: Donna Castle and Jennifer Pyn
We are just getting started...there is so much more to come!
Thank you for your continued support!
New School Year
A new school year began just a few weeks ago as relieved parents all across Old Lake Highlands sent their students to class at the three schools in our neighborhood: Hexter Elementary, Hill Middle School and St. John's Episcopal School. Read below for some helpful information as the school year ramps up!
Parents' Portal
Get more involved in your child's education! Learn more
here
.
DISD Mobile App
Keep all school updates with you right on your phone with this free app. Learn more
here
.
Hexter Elementary News
New Faces
Students and parents welcome the school's new principal, Dr. Jennifer Jackson.
Meet her and the rest of Hexter's new teachers
here
.
KC Family Swim Party
Bid farewell to summer as a school family at the
Back to School Swim Party.
Saturday, Sept. 19
5:00 - 9:00 pm
10110 Shoreview Road
Dallas ,TX 75238
Hill Middle School News
District-wide College Fair
Wednesday, Sept. 23
5:30 - 8:30 pm
Ellis Davis Fieldhouse
9191 S. Polk Street
Dallas, TX 75224
For more info: Dallas ISD Counseling Services, (972) 925-3505
9826 Van Dyke is the September 2015 OLHNA Yard of the Month

Ron and Charlie Lewis have lived in OLHNA since December 1985, having moved from one house on Champa to another down the street and then finally to Van Dyke in April, 1999. Although they had a landscape designer for the front yard, Charlie changed it to reflect her desire for a "more organic" look. The result is a comfortable patio surrounded by curving beds of grasses, shrubs, ground covers, understory and shade trees. Plants include red yucca, autumn sage, Mexican feather grass, purple fountain grass, junipers, trailing rosemary, Chinese fringe flower, aralia, yaupon hollies, Japanese maple and an elm tree. The result is a beautiful, graceful, relaxing landscape that doesn't require much watering or maintenance
and
allows the Lewises to take advantage of their great view.
Old Lake Highlands has experienced a number of crimes in the past few weeks, and while they've kept some of our neighbors rightfully on edge, our neighborhood is truly in good hands and will continue to be a great place for our families. Our neighborhood safety meeting on Monday, August 17 was a living reminder of the strength and concern of our community, as over 200 made their way to Lake Highlands Baptist Church to hear from local law enforcement. Sgt. Jones and City Councilman Mark Clayton helped organize the event along with the Old Lake Highlands Neighborhood Association, and the results were great.
Dallas overall has seen a dramatic drop in crime in the past decade and this is in no small part on account of the incredible diligence of its police force. Old Lake Highlands sits within the largest district in Dallas, as well, which affords us ample officers, investigators and oversight. Our district is currently staffed by 357 sworn officers assigned to the Patrol Bureau and 19 sworn officers assigned to the Investigations Bureau. We enjoy a very active police force and one of our best neighbors is the district police station itself, situated at Northwest Highway and Audelia Road.
Information is key and observation is our weapon as a neighborhood. If something seems out of place, it very likely could be. Keep porch lights and backyard flood lights on and working, and be aware of your surroundings at all times.
Volunteers in Patrol (VIP)
If you are interested in actively helping make Old Lake High
lands
a
safer
neighborhood, then consider signing
up for Volunteers in Patrol (VIP). Over 30 neighbors were already trained in September, so interest is high and help is needed!
VIP is a non-confrontational neighborhood patrol program designed to reduce crime through the increased cooperation between citizens and police. Volunteers donate time to patrol the neighborhood by driving their own vehicles or vehicles provided by their community organization. They are trained by the Dallas Police to observe, recognize and report suspicious and criminal activity in their neighborhood.
Interested?
Here are the next two training dates:
Saturday, Oct. 17
10:00 am - 2:00 pm
Monday, Dec. 7 - Tuesday, Dec. 8
7:00 - 9:00 pm, nightly
Northeast Patrol Division Substation
Thanks for your concern and service!
National Night Out - 5 Block Parties!
Mark your calendars for Tuesday, October 6th! OLH is hosting 5 block parties, one in each Area, from 6:00 to 8:00 pm. Bring the whole family - don't be a stranger! Come meet your neighbors, enjoy some food and finally get a break from the summer heat.
Feel free to pay a visit to as many parties as you like! And yes - all Old Lake Highlands residents are welcome, not just members. If you're our neighbor, you belong to this unique part of Dallas!
Party locations and hosts are listed below! Email them if you have any questions specific to the block parties happening there but a more detailed email about the parties is forthcoming as well. See you soon!
Area 1
Sara Dement and Kenneth Reese
9922 Woodgrove
Area 2
154 Bon Aire

Area 3
Bobby Rodriguez
Event at Garden at back of Lake Highlands Baptist Church
642 Brookhurst
Dallas, Texas 75218
brodriguez@watermark.org
Area 4
Area 5
Ryan Glenn
872 Berkinshire Drive
Dallas, Texas 75218
Fall Membership Meeting
Just joined the neighborhood and want to plug in? Haven't joined but want to know what living in Old Lake Highlands is all about? Come to the fall membership meeting:
Thursday October 22
7:00 pm
St. John's Episcopal Church
848 Harter Road
Dallas, Texas 75218
Hope to see you there!
We Want to Hear from You!

What do you want to hear about? We all want to love our neighborhood more, and the only way to do that is to get to know more about ourselves!

Do you have a neighbor with a great story or a favorite spot to enjoy a glass of wine on a weeknight? What about the best nook at White Rock Lake or a community initiative that is near and dear to your heart? Do you want everyone to meet your favorite teacher or is something happening at your local church?

Email us at:

We are starting a locals-only section and you are part of the story! Don't be a stranger!







Sincerely,


Board of Directors
Old Lake Highlands Neighborhood Association