League of Women Voters of NYS
STATE VOTER
March 2016
From the President

I just had a dear friend say she'd never joined the League because it's nonpartisan and she wants to participate in political activities. "Oh, no!" I lamented. "The League itself is nonpartisan in all it does as an organization, but we expect - we want- most of our members to be active in politics!"

THAT SAID, some of us are so associated in the public eye with the League that we have to restrict our participation in political activities. Presidents, voter service chairs, those who moderate candidate events, and other highly visible League board members (and even some off-board members) have to avoid campaign politics for the time of their League service - particularly at election time.

This election season is particularly trying for those of us who have to be keeping our opinions on candidates to ourselves, so we are reminding everyone why we do this - and why it's worth it.

The League has been highly respected for almost 100 years now for trying to involve everyone in the political process, whatever their views. When we run a candidate event, people trust us to be fair and impartial - and yes, nonpartisan. Even when we advocate on a particular issue, people know we have studied that issue. We don't shoot from the hip and we look at all sides. This is why our services and views are valued.

So please, be engaged. But if you are representing the League, we beg you to remember that "our gold" is our reputation for being nonpartisan and do all you can to protect it. Go ahead and write that partisan letter to the paper, but please don't identify yourself with the League. Wear that candidate button - but not while you're helping out at a League event or wearing an LWV pin.

Let's all try to get through this very challenging election season with the League's great reputation intact and stronger than ever.




DEVELOPMENT

League Direct Mail Annual Appeal

The state League annual appeal went to all members and previous donors to the League earlier this month. If you haven't already done so and you'd like to make a gift to support our advocacy and membership development efforts, please use this link to make a gift today:

https://secure.lglforms.com/form_engine/s/hQUE1blw9x-qEEC6eqk1Yg

. We are already hard at work making our voices heard at the Legislature this year-speaking up for accessible and transparent government in New York State. Add your voice by making a gift to the League.

Many people support the Education Foundation but the League also engages in activities that cannot be funded through the EF-like advocacy, service to local Leagues, and leadership training for members. This fundraising appeal is designed to highlight those activities and ask for support of our 501©4. If you have already made a gift, thank you!

BIG LEAGUE RAFFLE IS CANCELLED

For those of you who have been waiting for the annual BIG LEAGUE RAFFLE, we're disappointed to say that it is being cancelled due to NYS regulations. This will be a loss of revenue to both the State Education Foundation and local Leagues - and the loss of the exciting draw for the winning ticket.

Travel with the League

Click here for trips and itineraries.

VOTE 411



Vote 411 is live with candidate info for the Presidential Primaries. Go to

www.vote411.org

for information.

SAVE THE DATE

Advocacy Training/Lobby Day

The date for Advocacy Training and Lobby Day in Albany is Tuesday, May 10th! We're still developing the exact schedule, but we are tentatively planning on presentations by our Issue Specialists on "hot topics" in the morning, lunch for networking, and then lobby visits with your own legislators to lobby our League priority issues (still to be determined). Watch for more info - but mark your calendar now!

1919 Society

The League has been around for almost 100 years, in part because of the vitality of our members and mission, and also because members who have gone before have remembered the League in their wills. Bequests are the most popular way donors make deferred gifts. By making a bequest to the League, you can maintain control of your assets during your lifetime and still support the League for the next generation of members. You can make a bequest that is a percentage of your estate or stipulate a specific dollar amount. To find out more about naming the League in your will, contact Kate Jankowski, Communications and Development Coordinator, at (518) 465-4162 or via e-mail at

kate@lwvny.org

.

Presidential Primaries and More
Vote 411 is live with information on the Presidential Candidates. Go to
www.vote411.org
and enter your address to get the information. Watch for later in the year as we update for each of the upcoming primaries and general election.
The state League is releasing its Voter Guide Part I earlier this year because of the many primaries in NYS. Watch for its availability on the state website and call the office if you'd like copies. We've also created a page on the website with some of the same information. Take a look
here
.
COUNTDOWN TO ELECTION DAY 2016
PRIMARY ELECTIONS
PRESIDENTIAL PRIMARY - TUESDAY, APRIL 19th
Register in person by Friday, March 25th

Register by mail: Postmarked by Friday, March 25th and received by March 30th

Apply for absentee ballot in person by Monday, April 18th

Apply for absentee ballot by mail: postmarked by Tuesday, April 12th

Deliver ballot in person by Tuesday, April 19th

Deliver ballot by mail: postmarked by Monday, April 18th and received by Tuesday, April 26th
CONGRESSIONAL PRIMARY - TUESDAY, JUNE 28th
Register in person by Friday, June 3rd

Register by mail: Postmarked by Friday, June 3rd and received by June 8th

Apply for absentee ballot in person by Monday, June 27th

Apply for absentee ballot by mail: postmarked by Tuesday, June 21st

Deliver ballot in person by Tuesday, June 28th

Deliver ballot by mail: postmarked by Monday, June 27th and received by Tuesday, July 5th
STATE AND LOCAL PRIMARY - TUESDAY, SEPTEMBER 13th
Register in person by Friday, August 19th

Register by mail: Postmarked by Friday, August 19th and received by August 24th

Apply for absentee ballot in person by Monday, September 12th

Apply for absentee ballot by mail: postmarked by Tuesday, September 6th

Deliver ballot in person by Tuesday, September 13th

Deliver ballot by mail: postmarked by Monday, September 12th and received by Tuesday, September 17th
GENERAL ELECTION-TUESDAY, NOVEMBER 8th
Register in person by Friday, October 14th

Register by mail: Postmarked by Friday, October 14th and received by October 19th

Apply for absentee ballot in person by Monday, November 7th

Apply for absentee ballot by mail: postmarked by Tuesday, November 1st

Deliver ballot in person by Tuesday, November 8th

Deliver ballot by mail: postmarked by Monday, November 7th and received by Saturday, November 12th
COME LEARN MORE ABOUT LEAGUE
Regional Training Workshops
The League of Women Voters of NYS invites all members to come to training workshops being held throughout the state. All members are invited to attend any or all of the workshops. All local Leagues board members are strongly encouraged to attend at least part of the day. Lunch will be provided and will allow for informal networking among the attendees (no program). There is a $5 charge to cover other expenses.
April 2, 10:30 am - 4:30 pm, Syracuse Area
(Liverpool Public Library, 310 Tulip St, Liverpool - near intersection
of Rtes 90 and 81)
April 9, 9:30 am - 3:30 pm, Buffalo Area (Harlem Road Community Center, 4255 Harlem Rd, Amherst)
Tentative Discussions at Workshops
Outside Experts/Academicians Discuss Constitutional Convention - Process, Timing and Potential
Issues
Best Practices for Candidate Forums - Process, Policies and Organization
Programs, Issues and Activism - Local Programs that Have Had Influence in Our Communities
Creative Fundraising - and How to Use Women's Suffrage and League Centennials to Raise Visibility
and Money
Coordination with Organ Donor Organizations to Increase Voter and Organ Donor Registrations
Vote 411 Troubleshooting - Shared Advice and Learning Together
Get Out the Vote - Ways to Increase Voter Participation
Visibility, Diversity, Membership, Program and Money - All are Connected
Registration form is
here
or call Katrina at the state office (518-465-4162)
COME JOIN THE CONVERSATIONS!
We'd like to hear from all of you.
ISSUES AND ADVOCACY
S
all

y Robinson, robintwins@gmail.com
Advocacy Training/Lobby Day
The date for this Advocacy Training and Lobby Day has been changed to Tuesday, May 10th! We're still developing the exact schedule, but we are tentatively planning on presentations by our Issue Specialists on "hot topics" in the morning, lunch for networking, and then lobby visits with your own legislators to lobby our League priority issues (still to be determined). Watch for more info - but mark your calendar now!
2016 Post-budget Legislative Lobbying
The state budget deadline is April 1 and we expect that the budget will be on time this year. As in the last few years, we are asking local Leagues to set up appointments with their local legislators to lobby for League issues during the legislative break, which this year is the last two weeks of April. If more then one local League is covered by the member, please try and coordinate to have as many Leagues involved as possible.
These meetings are very important and they give the legislators an opportunity to learn about League positions from their constituents. Ask for ˝ an hour, but be willing to take less and seeing a staff person is fine.
As soon as the budget is finalized, we will be sending out background information and talking points for the meeting. Since non-budget issues have been negotiated frequently as part of the budget in the last few years, we need to wait until the budget is done to send you the materials in order to make sure they are up-to-date. We expect that this year the main topics to be covered will be election and ethics reform and opposition to the education tax credit.
Issues Specialist in Higher Education
The state League is looking for an issue specialist to assist the state League with higher education issues in Albany. Please contact me or the state office, laura@lwvny.org if you would like more information, or have suggestions for possible contacts.
Recent Legislative Activity/Capitol Beat
As we wait for the budget to be finalized, the League has continued to be speak out for our legislative goals. The best way to follow the ins and outs, is to read the weekly Capitol Beat blog, http://www.lwvny-capitolbeat.blogspot.com. As a reminder, we post all our press releases and memorandum to the legislature on the home page of our website.
Constitutional Convention Process Reform
-On March 2, the League and NYPIRG had a press conference highlighting the need for reforms to the Constitutional Convention process. On March 21, we joined with other groups in supporting Governor Cuomo's Executive Budget allocation for a constitutional convention commission as well as his budget legislation to include convention delegates in the state's campaign finance program, and additional proposed reforms to improve processes around the convention. http://www.lwvny.org/advocacy/gov-reform/concon/2016/MOS-Cuomo-Budget-on-ConCon_032116.pdf.
HEALTH CARE COMMITTEE

Madeline Zevon, Madeline.zevon@gmail.com
The League of Women Voters has long advocated for policies that promote a basic level of quality health care at an affordable cost to all, while ensuring the efficient and cost-effective delivery of universal care. Now, the moment we've been waiting for is here: universal Medicare-for-all, single-payer health care is receiving unprecedented national attention. At last! We believe that health care is a basic human right, not a privilege.
In the last Assembly session the bill passed by 92 to 52. We are now focusing on passage in the Senate. The bill, New York Health, A.5062(Gottfried)/S.3525(Perkins) would cover 100% of New York's population. There would be no co-pays, deductibles or premiums. Doctors and patients alone would make decisions on care. The coverage would be more comprehensive than commercial insurance, covering all medically necessary services such as primary and preventive care, specialists, hospitals, mental health, substance abuse, dental, vision, hearing, drugs and medical supplies.
Our Health Care Committee is working for passage of the bill by gaining grassroots support. Currently we are holding forums around the State showing the film
Fix It: Healthcare at the Tipping Point.
The film takes an in-depth look from a businessman's perspective into how our inefficient system is damaging our economy, while remaining unaffordable for a third of our citizens. We are also working to get County and Municipal Resolutions in support of the New York Health bill. On May 10th we plan to attend the LWVNYS Advocacy and Lobby Day to gain support from additional State Senators.
VOTER SERVICES


Judie Gorenstein, J

udiel728@aol.com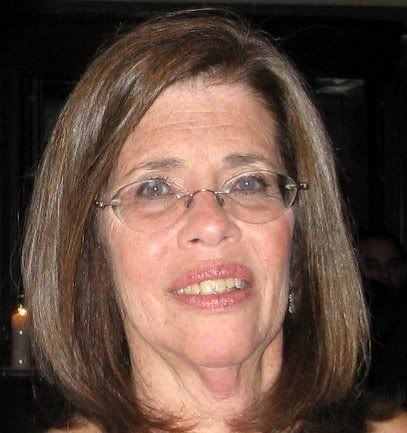 A successful candidates night begins with careful preparation. An important first step is a carefully written and complete policy statement for your league, which can be publicized and sent in the invitation to candidates and their campaigns. The policy statement should always include the LWV nonpartisanship statement, your policy for candidate criteria, your policy for who cannot appear (i.e., empty chair, unopposed candidates, etc.), your policy for recording, and your rules of the evening. At the regional workshops held already in NYC and Saratoga, attendees shared their concerns and ideas about a policy statement. We are pleased that so many local leagues are either writing their policy for the first time for their candidates nights or reviewing and editing their previous ones. Examples of the policy statements from the LWV of North Country, and LWV of Broome and Tioga County as well as LWV of the Hamptons are being distributed at the regional workshops and will appear on the LWV webpage. The LWV of The Rivertowns has worked diligently on editing the recording policy from the LWV of Rye, Ryebrook and this edited statement is also being distributed at workshops and will appear on the webpage. As leagues have often struggled with unauthorized people taping or editing the tape, it is extremely important for all leagues to include recording in their debate policy. We hope that the examples we provide will help local leagues in writing and adopting their own. Remember also that Road To The Voting Booth Part II has invaluable information on this topic. This year when then is so much negative partisanship, it is more important than ever that our leagues remain the gold standard of how candidates nights are run. As I wrote last month, "If not us, then who?"
Talking about us, who is better to turn out the vote. Most of our local leagues have been holding successful voter registration drives, but then have been frustrated by the low turnout of voters. As you all know, NY ranks 49/50 for voter turnout. This year, local leagues are being asked to put more effort into voter turnout. We are holding " Get Out the Vote" workshops at regional meetings. One easy idea for local leagues to do is to provide a sign up sheet at voter registration drives, where new registrants who want follow up contact can give their phone number or email address. Another idea is to have these new registrants, especially students, sign a pledge to vote card. Studies have shown both follow up contact and a pledge to vote effective ways of increasing turnout. At the lively regional workshop in Saratoga, attendees tried thinking out of the box ways to energize voters. Everyone agreed that we not only need some new venues like sporting events, concerts and even bars, that we need to expand our usage of social media, and that when we reach out, especially to our young voters, we should make our message fun, cool, and sexy. LWV of Saratoga has used memes to publicize their get out the vote message. These are fun to do and your members can contribute pictures and their ideas. (The LWV of Huntington is using one in our next Voter).
At the workshop we also discussed the need to reach out to groups such as Rock The Vote, to radio stations, and celebrities who can get our message out. Use your imagination! We had fun thinking of new lyrics to old songs that can be used to engage people. Perhaps, you can come up with other ideas to turn out the vote.
The four elections this year; (three primaries and the general election) give us an excellent opportunity. Of course, continue to do what may have worked for you in the past. Know it is important to reach out to low income and minority communities that have low turnout. Remember though to be sure that whatever you do, we must remain nonpartisan. Not only can we not support or oppose a party or a candidate, but we cannot be perceived as supporting or opposing a party or candidate.
By the end of March, we will be starting a google group to discuss both candidate nights and voter turn out. Let's continue the conversation. We can and will make a difference.
WE THE PEOPLE
Mary Berry, LWV of Albany County
For the past two years, I have had the pleasure of participating in the program
We the People: The Citizen and the Constitution sponsored by the New York
State Bar Association's Law, Youth and Citizenship Program.
The goal is to promote civic competence and responsibility among the nation's
elementary, middle and secondary students. The instructional program enhances
students' understanding of the institutions of American constitutional democracy.
They also discover the contemporary relevance of the Constitution and the Bill of
Rights.
The culminating activity is a simulated congressional hearing in which students
"testify" before a panel of judges. Students demonstrate their knowledge and
understanding of constitutional principals and have opportunities to evaluate,
take and defend positions on relevant historical and contemporary issues.
Each year, high school We the People classes are invited to participate in the
We the People state hearings. Hearings begin at the regional level. Top classes
at the regional level attend the state finals. One class goes on to represent New
York at the We the People National finals in April. Six schools sent teams to the
state finals which were held February 27, 2016 at the Albany Marriott. The
competition is comprised of two parts: 1) the students speak on a question they
have been given in advance, 2) the students answer questions asked by the
judges. I was a judge. I was very impressed with how well the students were
prepared and their ability to express themselves.
The top team, New Visions Law and Government, from Region 3, has the opportunity to testify at the We the People National Hearings in Maryland state, April 22-25, 2016 on the University of Maryland campus.

If you are interested in learning more about this program, contact Martha
Noordsy, the NYS Bar Association, Law, Youth and Citizen Committee Director, at mnoordsy@nysba.org.
EVERY VOTE COUNTS, EVERY DONOR COUNTS
Every Vote Counts, Every Donor Counts Project Update
The Every Vote Counts, Every Donor Counts voter and organ and tissue donor registration partnership with the New York Alliance for Donation is back in full swing! Educational sessions on organ and tissue donation have already taken place at the spring workshops in New York City and Round Lake, with additional sessions scheduled for the Syracuse and Buffalo workshops. To date, 28 local leagues have signed on to participate in this project. Remember that the program is only to make people aware that they have the opportunity to register as an organ donor when they are registering to vote.
Data reporting on this project has been made easier this year. You are now able to report data online. Simply visit the following web address to report data on the drives you conduct as part of this campaign:
http://goo.gl/forms/h0H80HUcC9
. Remember, it's important to report drive data only when there is the opportunity to promote donor registration by verbally pointing out the donation section on the voter registration form, and preferably when campaign signage and materials provided by the New York Alliance for Donation are also made available. We recognize that sometimes you are unable to promote donor registration due to time constraints, so when that is the case, please do not report the data on those drives.
Every Vote Counts, Every Donor Counts Project Data through February 29, 2016
Data has been reported from a total of 188 drives.

6,163 voter registration forms were completed and returned at these drives.

2,275 voter registration forms, or 37%, contained donor enrollments.

1,599 voter registration forms were distributed but not completed on site at these drives.
Data from this project also shows the importance of including a member from the donation community at your drives. The presence of a donation community member greatly increased the percentage of donor enrollments on the voter registration form. Each organ and tissue donation organization in New York State serves a designated service area, or DSA that encompasses a number of counties. We encourage you to partner with the organ and tissue donation organization serving your area, particularly during high traffic drives, as we move forward with this project to ensure the greatest number of lives saved. You can find the contact information for your regional donation representative at the following URL:
http://www.alliancefordonation.org/VoterRegistrationResources
.
Because of the results from last year's program, this year stipends are available to encourage your League to work with the organ donor organizations in your area to coordinate the drives and to return theTracking Forms.
Stipends are available as follows:
$100 (one-time) for Local Leagues who are new to the program this year, are educated on topic and obtain Board agreement to participate;

$250 (max) to pay for a new location for a voter registration drive if there is a "table rental" fee;

$100 (one-time) to local League if they coordinate training or voter registration drives with their regional organ donation organization;

$25 ($200 max) for each Tracking Form completed and returned (to encourage more drives and more returned tracking forms) - completed on paper or online at http://goo.gl/forms/PQc4StFNQG;

500 free Voter Guide Part I (and half price for more);

Promotional materials free from NYAD (coming soon).
We look forward to continuing this successful and rewarding partnership during this exciting election year!
LOCAL LEAGUE NEWS
The
Mid Hudson League
was invited to participate at two events at SUNY Ulster to help encourage students/faculty/staff to register to vote. The first event took place March 8. There was a showing of the film, Selma, and voter registration. The second event was Tuesday, March 15. The college hosted a Diversity Fair. The local League had a voter registration table at the fair.
On March 21st, The LWV of Rochester Metro Area along with The American Association of University Women (AAUW) presented The Pros and Cons of Paid Family Leave: How It Impacts New York's Employer and Employees.
Panelists included Blue Carreker - Organizer with Citizen Action of NY; Campaign Manager of Paid Family Leave Campaign, Greg Biryla - Executive Director of Unshackle Upstate, Larry Marx - Executive Director of The Children's Agenda, and Yvette Pagano - CEO of CAR Engineering & Manufacturing. The discussion was moderated by Katherine Smith - LWV-RMA's Advocacy Director and 1st Vice-President.
Citizen Lobbying Workshop was held by LWV of Buffalo/Niagara on Saturday, March 12, 2016 During the workshop attendees were provided with useful tools for effective lobbying. They received a packet of helpful materials, shared ideas, made suggestions and asked questions.
They also participated in a short role-playing skit.
The Saratoga County League held their annual famous person fundraiser on March 19th. Guests enjoyed breakfast and a performance by Lezlie Dana as Helen "Nellie" Taft, First Lady and Trailblazer. This progressive First Lady was an advocate for higher education and suffrage for women.
The LWV of Albany County celebrated Elizabeth Cady Stanton's birthday by co-sponsoring an exhibit, talk and special dinner featuring Musicians of Ma'alwyck and the Siena College choirs at Druthers Brewery in Albany, near the location of both suffrage and anti-suffrage movement meetings. The concert featured the world premiere of Kathleen Ballantyne's "Are women people?" for chorus and string quartet, and a reading of the "Declaration of Sentiments" by Channel 13 newscaster Elaine Houston.
Vote Here! Vote Now! Dialog and Debate: Why Your Voice Counts!
The Schenectady County Historical Society, in collaboration with the
LWV of Schenectady County
is opening an exciting exhibit designed to serve as a source for information about candidates and issues, explore our legacy of democracy and encourage the community to discuss issues and take action by voting. The exhibit will run March 12-November 18, 2016.
The LWV of Westchester will present the film Fix It: Healthcare at the Tipping Point at the White Plains library Sunday, April 3 at 1:30pm. After the film there will be a discussion with NYS Assemblymember Amy Paulin and Nancy Rosenthal, M.D., Physicians for a National Health Program.
The LWV of Huntington in conjunction with Harborfields Public Library presented a very special program for Women's History Month, Madam Justice: The Women of the Supreme Court. James Coll, a highly decorated NYC police detective, adjunct Associate Professor of American and Constitutional History at Nassau Community College and founder of the nonpartisan organization, Change NYS, which is dedicated to strengthening New York's citizens' knowledge of civics and political reform, presented a fascinating and informative program. He presented film clips where we heard the voices of Sandra Day O'Connor, Ruth Bader Ginsburg, Sonia Sotomayor and Elena Kagan as youngsters, young women and mature attorneys and judges as they traveled along the paths that led each of them to become Justices of our U.S. Supreme Court.

LWV of White Plains visited the German International School (GIS) in White Plains to kick off their Voter registration efforts. Their Vote 18 program was presented to a senior history class at GIS. A lively discussion was held around the question Should voting be mandatory in the United States? It was a great experience and some new voters were registered.
The Health Committee of the LWV of Schenectady continues its work with the Schenectady Coalition for a Healthy Community on a workgroup addressing falls among seniors. Their last meeting concentrated on how to reach providers and volunteers who could make falls prevention programs available in Schenectady and how to assemble and share a resource list for programs and providers of home modifications.

LWV of Syracuse
will hold their Annual NYS Legislative Breakfast on April 8th at the Craftsman Inn, Fayetteville, NY. They will hear from NYS Legislators and where they stand on important issues.
The
LWV of Utica Rome
held voter registration drives at Mohawk Valley Community College (photo on left).
Rivertowns League
teams up with recording artist Patty Griffen
"Get out and vote" was the message at the Use Your Voice campaign at the Tarrytown Music Hall on Saturday, March 12. This was part of a 39-city concert tour by well-known performers Patty Griffen, Sarah Watkins and Anais Mitchell in collaboration with the League of Women Voters.
Before the concert, Lisa Cohen of the Rivertowns League urged the packed audience to update their voter registration if needed and turn out to vote.
After the concert, Patty gave an impassioned please to voters to participate in this year's elections. Other League members distributed voter registration forms and other literature to inform voters about issues in New York State.
LWV of the City of New York will present SUPPRESSING THE VOTE with guest speaker Myrna Perez Thursday, April 14th. Behind the headlines on voter suppression are the stories of human rights and legal battles. Myrna Pérez, has been a fighter on the battleground to halt the fast growing movement of suppression. She is Deputy Director of the Brennan Center's Democracy Program and leads the Center's work on voting rights and elections.
In March, LWV of the North Country's monthly speaker series, Friday Forum, featured Kathy Derrick. Ms. Derrick spoke about women in the military.
March Highlights in US Women's History
March 1, 1978

- Women's History Week is first observed in Sonoma County, California

March 1, 1987

- Congress passes a resolution designating March as Women's History Month

March 4, 1917

- Jeannette Rankin (R-MT) took her seat as the first female member of Congress

March 8 - International Women's Day, whose origins trace back to protests in the U.S. and Europe to honor and fight for the political rights for working women
International Women's Day
March 8, 2014 - National Catholic Sisters Week www.nationalcatholicsistersweek.org established to raise awareness of the contributions of Catholic sisters
March 11, 1993

- Janet Reno is confirmed as the first woman U.S. Attorney General

March 12, 1912

- Juliette Gordon Low assembled 18 girls together in Savannah, Georgia, for the first-ever Girl Scout meeting

March 13, 1986

- Susan Butcher won the first of 3 straight and 4 total Iditarod Trail Sled Dog Races in Alaska

March 17, 1910

- Camp Fire Girls is established as the first interracial, non-sectarian American organization for girls

March 20, 1852

- Harriet Beecher Stowe's novel, "Uncle Tom's Cabin," is published and becomes the best-selling book of the 19th century

March 21, 1986

- Debi Thomas becomes first African American woman to win the World Figure Skating Championship

March 23, 1917

- Virginia Woolf establishes the Hogarth Press with her husband, Leonard Woolf

March 31, 1888

- The National Council of Women of the U.S. is organized by Susan B. Anthony, Clara Barton, Julia Ward Howe, and Sojourner Truth, among others, the oldest non-sectarian women's organization in the U.S.

March 31, 1776

- Abigail Adams writes to her husband John who is helping to frame the Declaration of Independence and cautions, "Remember the ladies..."
League of Women Voters of New York State

62 Grand Street, Albany, NY 12207

Tel: 518-465-4162; FAX: 518-465-0812

Facebook: League of Women Voters of NYS

Twitter: @LWVNYS