League of Women Voters of NYS
STATE VOTER
August 2015
From the President

Enjoy these last few days of summer because elections are coming at us quickly! Your League may already have started to organize Vote411.org, registration drives, and candidate debates. Be sure to let your local LWV leaders know if you'd like to participate. It is a very proud League tradition and so important to making our democracy work.

And speaking both of pride and things coming at us, the centennial of women getting the vote is now not far away. We won the vote in New York in 1917 and of course nationally in 1920. In between, in 1919, the LWVNYS was founded. So we'll have over three years of celebrating to do.

Laura Ladd Bierman and I and our summer intern, Lauren Thomas, attended a gathering of suffrage celebrants at the New York Public Library in NYC earlier this month. The program was organized by the New York Council on the Humanities (NYCH) in an effort to find out what was being planned both in the City and around the State, and an impressive and interesting group of people came.

We've also signed up for an all-day conference on this topic put on by the NY Cultural Heritage Tourism Network with NYCH support. It's at Waterloo, NY near Seneca Falls on October 1. Feel free to join us! Here's the link:

http://newyorkculturalheritagetourismnetwork.com/

The excitement is starting to build and many plans are taking shape. Stay tuned!

This has given us reason to start searching through the historical documents in our own office library as well as in archives held at the Columbia University Library and the State Library in Albany. Since so many of the key suffragist leaders were New Yorkers, it is especially fascinating and inspiring, and we should all be proud to be carrying on the work that those hard-working women envisioned us doing.

And let us not forget the men! They helped us win the vote and have been welcome to be LWV members since the early '70s. An informed and engaged electorate benefits - and needs - all of us.

Dare Thompson, President

Travel with the League

Click here for trips and itineraries.

Leave a Legacy

Remembering a charity in your will is a wonderful way of ensuring that your values survive you. The LWVNYS Education Foundation has a special recognition society for people who have designated the League in their will. The 1919 Society was created in celebration of the state League's 90th birthday. Find out more about the 1919 Society here.
LEAGUE DAY AT THE UNITED NATIONS
Thursday, December 3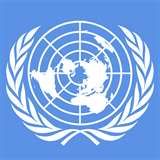 The state League is pleased to offer its annual League Day at the United Nations on Thursday, December 3, 2015. This year's briefings will cover two topics:
Global Healthcare Issues and Educating the Youth of the World.
The briefings this year will be held in the morning, from 10:00-12 noon, followed by lunch in the Delegates' Dining Room and optional tours of the UN in the afternoon. Click here for the registration form.
We will have two one-hour briefings this year. Speakers won't be announced until closer to the event, but the topics of global healthcare and education of youth are constantly in the news and updates from specialists in these fields will present timely information and be available for questions and answers.
The renovations at the UN have been completed so even if you attended before, the tour will cover more and different areas of the facility than in the past. And, lunch in the Delegates' Dining Room is always such a treat - so beautiful looking over the East River and wonderful food. Come join the fun!
ISSUES AND ADVOCACY
S
all

y Robinson, robintwins@gmail.com
The state League Needs You!
We are looking for volunteers for three different issues-related committees. Please email me (or
Laura@lwvny.org
) with any questions about the committees.
If you have an interest in serving on the study committee for the Legislative Procedures update, please contact the state office (Katrina@lwvny.org). The update would be focused on two aspects of our current position in particular, although it might consider other parts:
the reference to

a part-time legislature

the ambiguous reference to length of terms.
A recent LWVUS announcement interpreted the Meeting Basic Human Needs position to permit state and local Leagues to lobby in support of raising state or local minimum wages or adopting a living wage position. The state League is forming a committee of League volunteers to look at the issue and possibly make a recommendation on a state minimum wage to the Board. For more information on the living wage concurrence,
contact Carol Mellor, Grassroots Lobby director (Carolmellor140@gmail.com).
We are also forming a long-range program planning committee to look at the last decade or two of program planning, what studies and updates were undertaken, and analyze the effort involved and the results. Please email or call the state office (Katrina@lwvny.org or 518-465-4162) if you are interested in serving on either committee.
GRASSROOTS LOBBY DIRECTOR


Carol Mellor, carolmellor140@gmail.com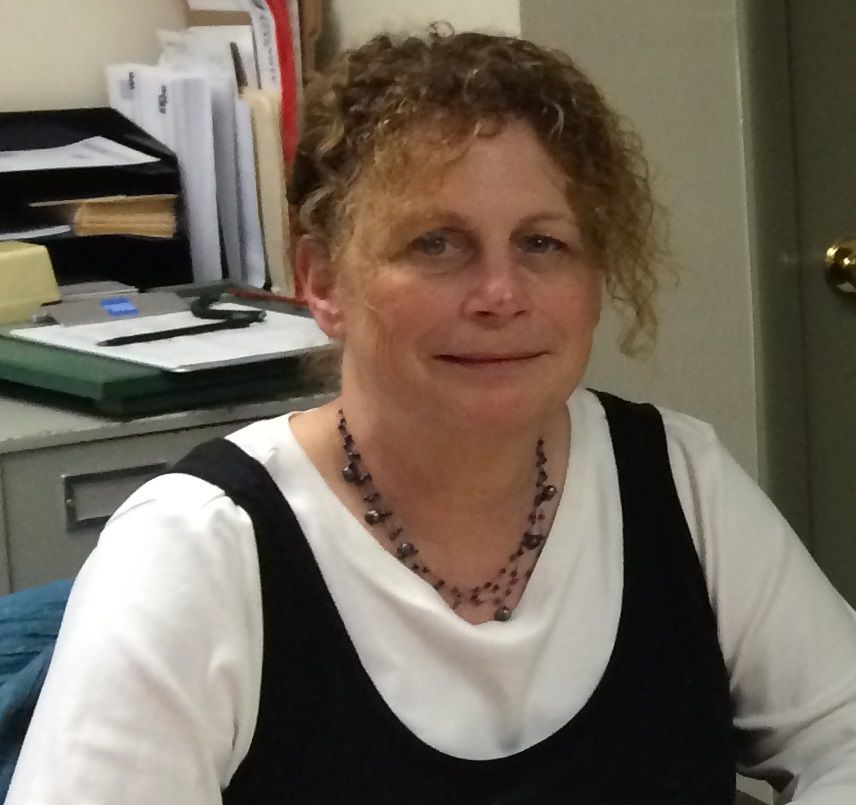 The delegates at the state Convention agreed to engage our members in a concurrence on the issue referred to as "Raise the Age." New York is the only state other than North Carolina that prosecutes ALL youth 16 years of age and older as adults. LWV Ohio conducted a full study and several updates on the issue of Juvenile Justice and arrived at Juvenile Justice positions. Paramount in their positions is the principle that children under the age of 18 are not adults and "their treatment within the juvenile justice system should relate to their stage of development," that the purpose of juvenile justice should be rehabilitation, and that the legal rights of juveniles should be protected. We will be asking members to concur with some, but not all, of the Ohio position.
Nex week, we will distribute materials, including a Powerpoint presentation, articles, etc, on this issue. We ask that each local League schedule a meeting during the Fall 2015 to present the materials and ask members to concur with the Ohio position. The results will be due into the state office by January 1 so that if agreement is reached, we can lobby on this new position during the next legislative session. Include this concurrence in your calendar for a Fall meeting.
VOTER SERVICES

Judie Gorenstein, JudieL728@aol.com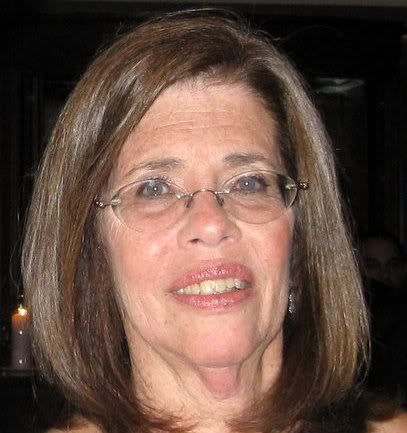 Many Leagues have already begun planning their voter registration drives and Meet The Candidates Nights. We know every League wants their voter service programs to be successful and that we can all learn from one another which is why we are planning a teleconference call in Sept.
We will be setting the date and time for a teleconference to discuss local voter service activites and problems in the beginning of September. Remember, if you are looking for assistance or guidance or if you have good ideas to share, we encourage you to participate. We can all learn from one another and use what we learn to benefit our communities. An excellent example is how delegates from the Suffolk County ILO modified what they heard and saw at convention this year. They had attended the voter service workshop and heard how the League of Women Voters of Albany, Rensselaer, Saratoga, and Schenectady counties commissioned ads for the outside of 15 CDTA buses advertising Vote 411 the month before election throughout the Capital District. They brought the idea back to their board and after brainstorming and exploring what was feasible and affordable, they formed a partnership with Suffolk Bus Service to place public information signage on the inside of 157 Suffolk buses during two weeks before the Nov. election. The goal is to spread awareness of election date and times and encourage public education and increase voter turnout. The signs will be in English and Spanish and will be posted on the LWVSC website and on the LWVNYS webpage. Let us all continue to learn from each other as we strive to encourage and engage our citizens to be informed and educated voters.
This year it will be important to let voters know that Primary Day is on Thursday, Sept. 10. Also, anyone who wants to change his/her party affiliation and vote in next year's presidential primary, must submit the revised voter registration form or change their affiliation on My DMV website by Oct. 9, 2015. Changes in party affiliation must be registered prior to the general election preceding the primary in which the person wants to vote (before November 2015 to vote in primaries in 2016). You can also register to be an organ donor when you register to vote.
Remember that the mission of the League is to engage and encourage citizens to be active and informed voters. All local Leagues, MALS, and ILOs should be doing their part; together we can make a difference.
FROM THE STATE LEAGUE OFFICE


Laura Ladd Bierman, Executive Director, laura@lwvny.org
100
th Anniversary Activities
The NY Cultural Heritage Tourism Network is sponsoring a NY Women's Suffrage Centennial Conference, 1917-2017, in Seneca Falls on Oct. 1, 2015. The conference is to provide awareness, stimulate interest and nurture partnerships in preparation for the Centennial Celebration of women's right to vote in NYS. The state League is participating in this conference as we plan our events, educational forums and materials to celebrate both the centennial of the women's right to vote AND the League's 100th anniversary. Members who are interested are encouraged to attend the conference. The link is: http://newyorkculturalheritagetourismnetwork.com/.
Many local Leagues are busy organizing their Vote 411 websites. There are no statewide races this fall and no statewide ballot proposals, so all that is to be included in your Vote 411 would be the local races you select to include. If you are willing to help your local League, there is a lot to be done - contacting and encouraging candidates to run, advertising, etc. Offer to help your local League provide this important service. Vote 411 is our best visibility mechanism during the election season - especially for the public, not just our members!
LWVUS Studies
LWVUS Studies:
Money in Politics and Constitutional Amendment Process
Help your local League organize studies and presentations on these important topics. Contact your local League board if you are interested in working on a study group, researching, or just discussing these issues. Member participation is key to a successful consensus - and it determines the positions advocated by LWVUS in these areas. Participate, education and advocate NOW!
Money in Politics Review PowerPoint is Now Online

The Money in Politics (MIP) Review and Update PowerPoint is a meeting-ready overview of money in politics issues for Leagues to use in meetings for members and the community. Along with "Meetings-in-a-Box," and other materials posted on the Money in Politics Review page, these resources are intended to engage members and the general citizenry on MIP issues as they are evidenced nationally and in states and communities. In addition, the PowerPoint and Meetings-in-a-Box will help prepare members for the LWV update of its campaign finance position. This update of the League's position on campaign finance will get member understanding and agreement on the extent to which the League thinks that financing a political campaign is protected speech under the First Amendment. Want to be a part of the discussion, join the MIP Google Group. Questions can be sent to MIPStudyChair@lwv.org.
Constitutional Amendment Study: Consensus Questions and New Deadline!

The Constitutional Amendment (CA) Study Guide is now available for Leagues. The Guide includes the Consensus Questions as well as Pro and Con Arguments, background materials and Points of View. In addition to the Study Guide, brief synopses of two articles by the committee on viewpoints on amending the Constitution espoused by Professors Kathleen Sullivan and Adrian Vermeule are also online. Additional information can be found on the CA Study Page. For questions or further information please contact Pat Donath, CA Committee Chair at CACommitteeChair@lwv.org.
LOCAL LEAGUE NEWS
The
LWV of East Nassau
is hosting a discussion in September on how to "Live Green and Reduce Toxins in Your Daily Environment." Neal Lewis, Executive Director of the Sustainability Institute at Molloy College will lead the discussion.

Assemblyman Chad A. Lupinacci (R,C,I- South Huntington) and Assemblyman Andrew P. Raia (R,I,C- East Northport) recently joined the League of Women Voters of Huntington for an Afternoon Tea Party, where they presented President Judie Gorenstein a proclamation commemorating their 95th Anniversary.
In a Letter to the Editor of the Lewisboro Daily Voice, Susan McM. Auslander, President of the League of Women Voters of Bedford, Lewisboro, North Salem applauded the Lewisboro Town Board for unanimously passing zoning legislation expanding multifamily housing in the town's commercial, retail and business zones at a recent meeting.

"Can We Solarize Our County Now? Yes We Can! Hear How."
will be the topic of discussion at the
LWV of Chautauqua's
"hot topic luncheon" in September. Melissa Kemp, the Program Director for Solar Tompkins, the nonprofit
organization focused on facilitating a large sustained increase in the rate of renewable energy adoption in Tompkins County, will be the speaker.
The LWV of Cazenovia held a voter registration drive using some of
the materials provided by the organ donation project.

If you want to be heartened by the eagerness of young people to begin their voting lives, then stop by the RPI Off-Campus Student Fair in front of the RPI Student Union on 15th Street in Troy on Wednesday, September 2nd from 11 to 1. John Sniezyk, Lorrie Smith, and Chris Salmon from the LWV of Rensselaer County will be registering students to vote at this event, which is a showcase for local vendors and organizations of interest to students. Many of the students have recently turned 18; while some prefer to register at their home locale, others want to make their voting voices heard in the place where they will be students for four or more years.
Kathy Cucchiarella, Chairman of Somers Partners in Prevention, was guest speaker at the August membership meeting of the LWV of Somers. The primary mission of Somers Partners in Preven-tion, a community alliance, is to help Somers youth stay alcohol and drug-free. It involves school organizations, law enforcement, and town government as well as local groups and committed parents.

Zephyr Teachout, a noted expert in constitutional law and political corruption, and a candidate in New York's 2014 gubernatorial primary, will speak on the topic of Money in Politics: How can we take back our democracy? at the September meeting of the LWV of Buffalo/Niagara.

LWV of Saratoga County will undertake a two year study to look at whether local governments in Saratoga County (villages, towns, cities and county government) should separate executive or administrative functions from legislative (policy making) functions. Year one of the study will look at current structures, practices and definitions.Year two of the study will reach a consensus position.

On an evening in June, approximately 50 interested community residents attended the LWV of the Hamptons' (LWVH) public information meeting titled "Drinking Water-- Faucet, Filtered or Bottled--Informed Choices" at Southampton Hospital's Parrish Memorial Hall. The event was a joint collaboration between the LWVH Health and Natural Resource Committees.

In September, LWV of Rochester will be organizing a panel discussion on "Why Don't We Vote?" led by Timothy Kneeland, PhD: Professor & Chairperson, History & Political Science Departments and Director, Center for Public History at Nazareth College.
Also in June, the Leagues of Harrison and Westchester heard Richard Nightingale, President & CEO of Westhab, Inc discuss "Housing for All". Westhab is the leading not-for-profit provider of housing and social services for homeless and low-income families in Westchester.

League of Women Voters of New York State

62 Grand Street, Albany, NY 12207

Tel: 518-465-4162; FAX: 518-465-0812

Facebook: League of Women Voters of NYS

Twitter: @LWVNYS