Most of the renovations at the United Nations are completed so we are excited to be able to offer a League day at the UN again!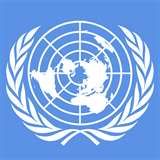 2013 United Nations Day
Briefings on the
UNiTE to End Violence Against Women Campaign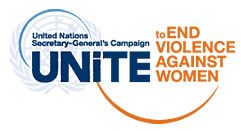 Tuesday, October 8, 2013

Briefings: 1:30 - 4:00 pm
Tour and Lunch in Delegates' Dining Room also available
United Nations Headquarters in NYC
First Avenue at 46th Street
Join League members and friends from around the state for the annual United Nations briefing on Tuesday, October 8, from 1:30-4:00 pm in New York City. This year's briefings will focus on the UNiTE to End Violence Against Women Campaign. This campaign is United Nations Secretary-General Ban Ki-moon's multi-year campaign aimed at preventing and eliminating violence against women and girls around the world. Speakers are yet to be announced but are being arranged by the UN Department of Public Information and the UN Women office. The briefings will be held in the

Dag Hammarskj÷ld Library Auditorium

at the United Nations.
Launched in 2008, the campaign aims to raise public awareness and increase political will and resources for preventing and ending all forms of violence against women and girls in all parts of the world. The global vision of the UNiTE campaign is a world free from violence against all women and girls. This vision can only be realized through meaningful actions and ongoing political commitments of national governments, backed by adequate resources. For more information on the Campaign, click here.
In addition to the afternoon briefings, a tour of the UN facility and lunch in the Delegates' Dining Room is available. We are excited to be able to offer this daylong event at the United Nations again.
SIGN UP NOW - SPACE IS LIMITED!