League of Women Voters of NYS
STATE VOTER
January 2013
Dear League Friends,

Happy New Year. As you can see below in the issues report, we have already started making sure that the state League is out in front of what is happening in the state Capitol. Many thanks to all our issues specialists and to Barbara Bartoletti for continuing to be such a strong voice in the Legislature and in the media for our issues. It is also very important to the League's future that members are involved in developing our positions, understand them, and help lobby for them. Participate in program planning for Convention 2013, use the 2013 Legislative Agendas which will be available soon, and please let your members know about our third Lobby Day in Albany on February 5th- a once a year opportunity for training on our positions and our advocacy.

We are also looking ahead to another year with Vote 411, our electronic voter's guide and getting as many leagues as possible trained and ready for local elections. This year all local leagues will have the opportunity to participate in Vote 411 at a very low cost because the state League is underwriting the license cost from LWVUS. While we have received a generous donation to help this effort, we are hoping that more donors will step forward to help us pay for this

.

Read about more details on Vote 411 training sessions below.

Sincerely,

Sally Robinson

President

League of Women Voters of NYS

Capitol Beat Blog

Capitol Beat Blog has begun again. Encourage your members to visit the blog page (top right corner of the state League's website) to follow all the legislative happenings. Read about legislative successes, defeats and other stories from the Captiol. Posts from LWVNYS Legislative Director Barbara Bartoletti will be added at least weekly - check it out regularly. Click here to see this week's post about women's issues and gun control.
2013 Lobby Day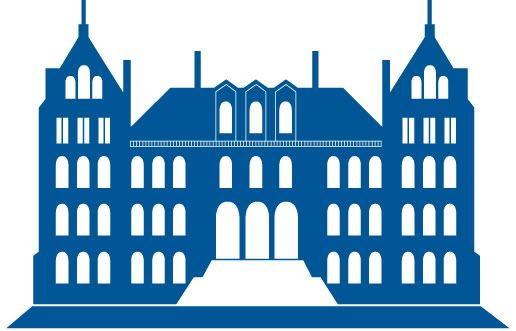 The 2013 Lobby Day has been scheduled for
February 5, at 10:30 am, in the Empire State Plaza in Albany
. Come hear the League experts discuss our positions and action to be taken this legislative session. Watch legislative committee meetings and the legislature in session. Reserve your place by
emailing
or calling the state League office (518-465-4162). All members are welcome!
Lenore Banks, Outstanding League Leader
The local and state Leagues lost a most respected and revered leader of more than thirty years when Lenore Banks died on October 17, 2012. Lenore served for sixteen years as the Judicial Director on the state board and continued as an Off-Board Specialist for Judicial Issues until her death. She represented LWVNYS on the boards of The Fund for Modern Courts, Campaign for an Independent Public Defense, The New York State Defenders Association (NYSDA), and was on the NYSDA Client Advisory Board. She was a member of the Blue Ribbon Commission established by chief judge, Judith Kaye in 2003 that called for an Independent Public Defense Commission. In 1988, LWVNYS published Lenore's 131-page book, The Judicial Maze: The Court System in New York State. As always, Lenore was meticulous in her writing and rewrote the book at least eight times before it met her high standards.
Lenore provided local leadership beginning with the Amherst League prior to the 1995 local League merger, the several years' studies to examine the situation that exists in the two Erie County jails and as Issues and State Government Chair of the board in recent years. She also represented the League as a board member of Action for Mental Health. Joan Photiadis commented, "The quality of Lenore's contributions to the League is extraordinary. " Therese Warden said, "I always consulted with Lenore on all matters related to the League."
Terri Parks, President
LWV Buffalo/Niagara
Issues and Advocacy - Sally Robinson
The state League has been actively involved in legislative issues for months even though the legislative session just began. Testimony, memos, letters, press releases, etc are being posted on the state League's website almost daily - be sure to check the website out often and encourage all members to do so, too. You will be amazed how busy we have already been!
In December, the League testified before the NYS Assembly on possible statutory and regulatory changes to make the in-person voting process in New York more user friendly, and we also participated in a good government coalition letter to Senate Leaders Klein and Skelos urging reform to the Senate rules. Click here.
In response to Speaker Silver's introduction of an early voting bill for New York, the League and our coalition partners sent a letter recognizing the importance of providing early voting opportunities to New Yorkers. The League supports early voting because it gives every voter additional opportunities to fit voting into busy schedules. It should be available at multiple locations outside of traditional business hours, not only in the evening but also on Saturday and Sunday. Click here.
The League's committee on Energy, Agriculture and the Environment submitted extensive comments to the New York State Department of Environmental Conservation on proposed hydrofracking regulations. Click here.
Finally, we released the following statement on Governor Cuomo's 2013 State of the State Message. Click here.
During the January 10, 2013 meeting the state board slightly revised the 2013 Legislative Agenda to reiterate our strong positions on gun control and women's rights. The Legislative Agenda brochures are now available and will be sent to local Leagues who placed orders in the next few days. You can still order copies by emailing the state office. Click here to see the 2013 Legislative Agenda.
Women's Issues - Barbara Thomas
Barb Thomas and Lois Haignere were among the women's rights advocates who met with Governor Cuomo the day after his State of the State address to strategize about how to pass his entire Women's Equality Agenda. The group will continue to meet and involve their organizations in support of the ten point agenda, which includes reproductive rights, pay equity, stopping sexual harassment, and protecting the rights of pregnant women and victims of domestic violence. We're thrilled to be involved in moving this exciting agenda forward. Read more about other activities on this issue in Capitol Beat Blog.
Transportation Issues - Gladys Gifford
The NYS legislative session is upon us. Will the legislators produce meaningful support for sustainable transportation? Will the governor continue to support public transit in the budget?
But first, kudos to the MTA and officials in NYC for their amazing efforts to resurrect their transit system after Hurricane Sandy. An excellent article in the New York Times, 11-8-12, detailed the heroic work done to protect and restore the subway system. Check it out...
In relation to that, Gov. Cuomo's laundry list of projects during his State of the State address included "hardening" the subway system, to better withstand the next disaster.
The governor has made strong statements about climate change. Does he make the connection between climate change and transportation policy? Do we? The connections should be clear: more vehicles burning fossil fuels put pollutants in the air thereby aggravating the problem. Ergo, we should support public transit for urbanized areas and passenger trains for longer distances.
Specifics to track during the current legislative session:
Appropriate action: remind NYS legislators to support continued and improved transit funding in the 2013-14 budget. Ask the governor to make permanent his action (last year) to distribute the Corporate and Utilities Tax equitably across all public transit systems.

Assemblyman Jim Brennan (Brooklyn) has introduced the Transportation Infrastructure Bond Act of 2013 (

A200-2013), which would authorize NYS to create state debt in the amount of $4.5 billion to improve, enhance, preserve and restore the state's transportation infrastructure. Text of the bill has a heavy emphasis on the MTA, as well as bridges and highways. If passed by the legislature, the bond act would go to the voters in November, 2013. Ask: is this bond act the source for the new Tappan Zee bridge funding?

At the Federal level, there was good news for transit riders in the "fiscal cliff" deal. Hidden in the legislation was an extension of pre-tax benefits for transit commuters on par with parking benefits. This law allows transit users to receive up to $240 per month, from employers, as a non-taxable fringe benefit, or allows employees to set aside up to that amount as a pre-tax benefit for commuting to work on public transportation. So, if you commute via transit, be sure to insist that your employer sign you up for this benefit.
Also, there will be a Transit Advocacy conference in Albany, March 4-5, sponsored by the New York State Transit Equity Alliance. Attendees will hear speakers, share ideas and strategies, and visit legislators. Leaguers are welcome! If you are interested, please contact me for details.
Vote 411 Training
Are you interested in the use of technology in elections? Are you willing to learn a new software program that is very user friendly? Would you be interested in assisting the League with a project that you can do from home, in the evenings or whenever is convenient for you? IF YES TO ANY OF THESE, WE NEED YOUR HELP!
The future of the League is dependent on continuing to provide accurate and timely voter information for the public, in whatever manner is necessary. The electronic voter guide program, Vote 411, is crucial to the League's position as one of the primary sources of voter information; the public is looking for electronic voter information and we must provide the information electronically if we are to remain a viable source.
We are looking for anyone interested in attending training on this new software - or just to come find out about the software. There is no commitment if you come to training. We just want as many people as possible to attend the training. It's free, too!
We hope that this will now encourage more local Leagues to send a person(s) to the training sessions. We will hold sessions on Saturdays as follows:
Late February in Albany

Early March in mid-Long Island

Early March in Rochester

Early March in Binghamton
We are working on confirming locations and dates for each of the sessions, but we encourage as many people as possible (can be multiple people from one League) to come get trained; people do not have to know computer programming to be trained - it is a user friendly program for anyone. We will have computers and instructions and will provide hands-on usage of the program.
Come find out more! Email Laura Bierman, LWVNYS Executive Director, if you are interested in attending a training session. We'll send you more info on dates and location - but tell us now that you are interested!
Youth Programs - Judie Gorenstein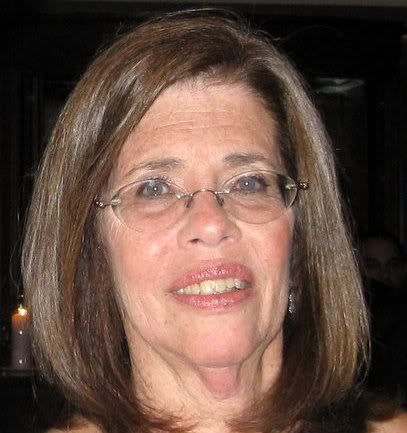 At this time, 43 local leagues and ILOs have indicated they plan to send students to SIA. Although most of the local leagues have emailed information regarding the number of students they will be sending this year, there are still a few who have not responded. Although leagues have until Feb. 15th, to get in their paper work with the names of the students, it is important that the state league know how many each league anticipates on sending to ensure enough hotel rooms. We have a definite cap of 60 students If your league wants to send a student, but is having difficulty finding one who will be a good representative, a suggestion is to contact your local girl scout troop. The LWV of Huntington has formed a liaison with the girl scouts and found them to be a very willing partner in several programs. Information on the working relationship with the LWV of Huntington and girl scouts is on the LWVNY homepage. You might also get ideas on recruiting and selecting students from programs other leagues have done listed on the youth page of the website. The SIA not only offers a wonderful and educational learning experience for the students who attend, but offers the league visibility in their community and a potential for new members.
If your league has a new and exciting youth program or if you have successfully modified an existing one, please send the information so that we can publicize it on the web. Also, remember that at convention, there will be an award for youth programs (see info on the awards under the Convention section of this SBU). This is the time to brag and let others know what your league has done. We can all learn from one another. Let us hear what you are doing with your youth.
2013 LWVNYS Convention: June 1-2, Albany
League Leaders at Work for Our Future
Convention 2013 will be held at the Hotel Albany (to be renamed Albany Hilton this spring) in Albany from June 1-2, 2013. In an attempt to encourage more members to attend, we have shortened the convention time which will allow people to stay overnight for only one night, if desired, and reduced the cost (final price still to be determined). The general schedule (tentative) is as follows:
PreConvention
Friday, May 31 3:00 pm Tour of NYS Capitol (free)
Friday, May 31 6:00 pm Dine Around (on your own expense)
Saturday, June 1 8:30 am-10:45 am Workshops (free)
Convention
Saturday, June 1 1:00 pm Opening Plenary Session
Saturday, June 1 5:30 pm Reception
Saturday, June 1 6:00 pm Dinner, Awards and Speaker
Saturday, June 1 9:00 - 11:00 pm Caucuses
Sunday, June 2 7:30 am Presidents' Breakfast (and breakfast for others, too)
Sunday, June 2 9:00-12:00 noon Plenary Session
The full Registration Kit will be mailed to all local League Presidents and one Co-President in mid-February, as well as emailed to all local officers and board members. It will contain all the details and info to register. Each local League is entitled to at least 2 delegates (and more based on your local League membership numbers) but more members can attend as observers - or represent a local League who doesn't use their full complement of delegates. If you are interested in attending, talk with your local League board and/or contact the state League office. Join us at Convention is you have time - you'll learn a lot and have fun with League friends!
Local Leagues have been asked to complete the Program Planning process and return their comments to the state League. This is the process that determines what advocacy positions the state League maintains, drops or considers new topics for study/consensus. If you feel strongly about any state League positions or issues for which we don't have a position, this is the time to make your voice heard. Contact your local League board or President.
The local Leagues have also been asked to submit nominations for state awards which will be presented at Convention. If someone, a committee or your entire local League has developed a new program, implemented an existing program with great success, etc, please nominate them for an award - it can go to a person, committee or entire local League. Talk with your local League board or email the state office if you would like to nominate someone or a group. This is the time to boast about your League's activities. The categories for awards are:
Youth Programs

Membership/Leadership

Fundraising

Citizen Engagement (local advocacy efforts)

Visibility Campaign (public relations or media encouragement)

Voter Services

Thinking Out of the Box (new, creative programs)
Finally, as usual, the state League will be organizing the Big League Raffle. Tickets will be sent to all members to sell in your communities. Local Leagues benefit from sales, as well, as a portion of the net proceeds are shared with the local Leagues based on the number of tickets sold by your local League. So, sell lots - you could WIN - and also help support the state and your local League!
Also, a Silent Auction will be organized for display at the state Convention. Local Leagues are asked to create a basket worth at least $50 with items that represent your geographic area of New York State. All members will be able to participate in the Silent Auction, and the winners will be announced at Convention. Help your local League to create a basket and then watch to bid on an item that you find enticing!
Nassau Co. Redistricting - Nancy Rosenthal
The LWV of Nassau County ILO is working in coalition with LaFuente, Latino Justice, and Common Cause/NY on a Nassau County Legislative District map which the County legislature must decide upon by March 5, 2013. After the Temporary Districting Advisory Commission, comprised of five Republicans and five Democrats appointed by the Legislative Majority and Minority leaders, failed after seven months and $500,000 to decide upon a map, the legislature must now do so in the coming two months. The Coalition has put forth its own map which it presented both to the Commission on January 3rd and subsequently to the Legislature on January 14, 2013 with a list of "demands" for the legislature to meet in order to have a transparent process, resulting in a fair redistricting map for Nassau County. Above, you can see our own Barbara Epstein at the press conference held on the steps of the Nassau County Legislature just prior to the Coalition presenting its map to the Legislature. Our work is cut out for us in the coming two months with community forums scheduled throughout the County and public hearings to attend! To see more of what the Coalition is about, click here.
Local League News
Empire State College hosted LWV of Syracuse's holiday gathering on December 13th. League members and guests heard from Dr. Mark Soderstrom, who spoke about how presidential politics has evolved since the 1960's.
The Albany, Saratoga, and Schenectady Leagues are sponsoring a community forum on gun violence at the Ballston Spa High School on January 24. Click here for more information.
LWV of Broome & Tioga Counties held a viewing and discussion of Patriocracy at the Union Presbyterian Church in Endicott.
LWV of Buffalo/Niagra and Rochester LWV attended several new citizen ceremonies in November and December.
LWV of Cortland County held a brunch in December for the Cortland Women's Coalition to discuss local, state, and federal legislative priorities and the impact of the 2012 elections on women an children.
LWV of East Nassau will be giving a presentation on redistricting in Nassau County on January 23 at the Levittown Library. The presentation will be followed by a discussion and Q&A.
LWV of Huntington will be holding a presentation and panel discussion on human trafficking on January 28at the Harborsfield Public Library in Greenlawn.
In December, the Larchmont Mamaroneck League unveiled its community conservation initiative for 2013. Click here to read local media coverage.
LWV of New Castle partnered with the Chappaqua Library to co-sponsor a forum and panel discussion on rising sea levels. The forum was moderated by Robi Schlaff, chair of the New York State Sea Level Rise Task Force. LWV of Westchester presented Hurricane Sandy: A Disaster Foretold. What Rising Sea Levels Mean for Our Homes, Our Jobs and Our Children, a panel presentation by experts in the fields of climate change and environmental conservation.
LWV of New Rochelle interviewed State Senators Andrea Stewart-Cousins and George Latimer on the chapter's local tv show City People and Issues. The New Rochelle League also sponsored Running and Winning, a workshop aimed at increasing the number of women who aspire to run for elected office.
LWV of Oneonta, LVW of Smithtown, and LWV of Steuben County all held a Campaign Finance Reform forums. LWVNYS Legislative Director Barbara Bartoletti presented the state League's educational program at the Oneonta forum. LWV of Syracuse also hosted a Campaign Finance Reform forum and panel, which included members of NYPIRG and Citizen Action, as well as LWVNY Executive Director, Laura Ladd Bierman, and Legislative Director, Barbara Bartoletti. In NYC, the League co-sponsored a forum on campaign finance reform with Demos and the Brennan Center for Justice.
At their general membership meeting, LWV of Scarsdale hosted State Senator, and newly-elected leader of the Democratic Conference in the NY State Senate, Andrea Stewart-Cousins who spoke about the 2013 legislative session.
LWV of Suffolk County was awarded a grant from LVWVEF to support their First-time Voter Registration project. The LWVSC project aims to engage new citizens in the electoral process in order to redress the fact that they remain severely underrepresented in our nation's electorate. LWVEF is providing funding and materials to utilize during registration activities at the naturalization ceremonies at the Federal Courthouse in Central Islip.
On January 28 at the Tomkins County Public Library, the Healthcare Committee of the LWV of Tompkins County will present a panel of experts to discuss Medicaid Redesign, the Health Care Exchange and how the implementation of the National Health Care Act will affect New Yorkers.
The Utica/Rome League will be discussing voter suppression/voter rights at their general membership meeting on Jan 19. LWVNY Legislative Director, Barbara Bartoletti will be presenting as well as Sonia Martinez, President of the Mohawk Valley Latino Association, and Dietra Harvey, President of the NAACP Utica Chapter.
Donor Information
Thank you to all our wonderful donors. We received great support this fall for our educational programs. We continue to recruit new donors and encourage all to fully support the League and the Education Foundation as much as possible. The future of the state League, and the local Leagues, depends on the support we receive.
For your information, the recently passed American Taxpayer Relief Act of 2012 extends the IRA Rollover Provision through December 31, 2013. This provision allows donors age 70 ½ or older to make gifts to the League's Education Foundation from their IRAs, tax-free (i.e., excludable from gross income). In addition, IRA rollover gifts made in January 2013 may qualify as a 2012 gift and withdrawals taken in December of 2012 may be treated as a charitable distribution. Please contact the state office if you need more information on this giving opportunity.
Another powerful way of supporting the League is in estate planning. Join the 1919 Society, by including the LWVNYS in your will. If you already have included the League in your will, just let us know and we'll add you to the members of the Society. We will not ask for either proof of the bequest or its amount - we just want to honor your future support. You have worked so hard for the League for so many years. Why not help to ensure the future of the League by including support for the League in your will? The process is simple, and we can help you with the correct language. Just contact Laura Ladd Bierman at
Laura@lwvny.org
or by phone at 518-465-4162 for more information.
LWVUS Needs Help Finding Leaders



Are you ready for stimulating new growth experiences? Or do you know other Leaguers with exceptional leadership skills?


Your LWVUS nominating committee is beginning its outreach to local and state Leagues for the two-year 2014 slate of nominees for the national board as well as the nominating committee. This is the time to consider all that you and your colleagues have to offer our organization and our country and respond positively to our call! We live in interesting times and you can help shape the future.


We understand that some local and state Leagues are loathe to share the talented and capable Leaguers in their midst. But we want to assure you that when your members complete their work with LWVUS, they will return reinvigorated and with renewed dedication to our cause.


Now is the time for reflection on your future League plans and/or those of the other talented Leaguers you know. We would be delighted to hear from you with any questions that you might have regarding the process.


We will send out the official call for nominations in a few months, at which time you can nominate yourself or others you see as potential national leaders.



Contact us at: NominatingCommittee@lwv.org

LWVUS Nominating Committee 2012-2014
Linda Duckworth
Judith Davis
Karen Nicholson
Mary Santi
Penney Van Vleet
League of Women Voters of NYS
62 Grand Street, Albany, NY 12207
Tel: 518-465-4162 FAX: 518-465-0812