Winter Hours:




Mon-Fri: 8-5pm





Holiday Updates from the Ship's Store
Once again, we participated in the Harbor Springs Christmas Decorating Contest. This year, we were again awarded 2nd place for our efforts.
If you are looking for any Christmas Gifts, we have sales running on all water toys to get you ready for next summer's fun! Gift cards make great presents for the mariners in your life and can be used for any sales or services. We also have a good selection of cozy Patagonia apparel to get you through the winter in one piece.
Our Charlevoix Facility will close for the holidays at noon on Christmas Eve and reopen on January 4th. The Ship's Store and Sales Department in Harbor Springs will close at noon on Christmas Eve and reopen on December 28th from 9am-4pm for the week, closing again for New Year's Day. The Service Department will be closed during this time.
Please Contact Us for More Information.
Boat of the Month: The Alerion Express 28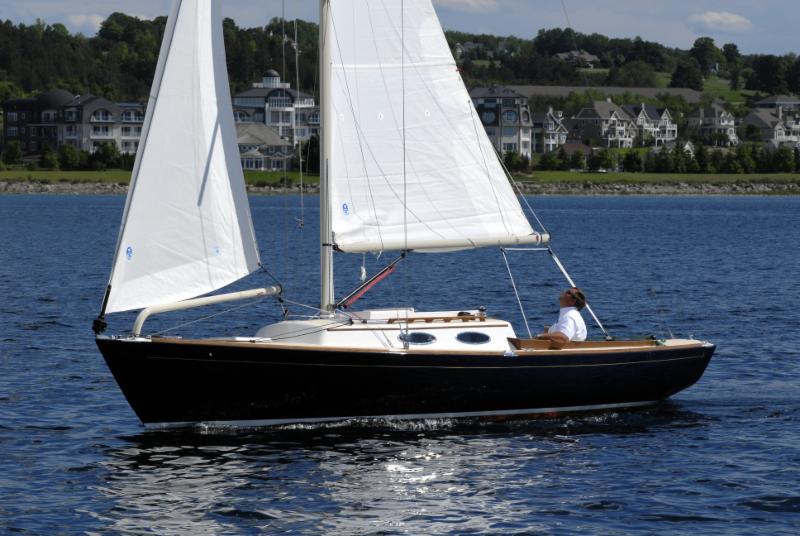 The Alerion Express 28 is an exquisite, easy-to-sail yacht that is perfect for pleasure sailing and competitive racing. Topside, you will notice the elegant traditional styling, while below the waterline is a modern, high-performance hull. The jib and main sail-plan with a self-tacking jib boom makes it easy to sail singlehanded. A Yanmar diesel engine makes it simple to get in and out of any slip. A small cabin with head also makes it easy to overnight or go on short cruises.
All of these features make it clear why the Alerion 28s have the most active and popular racing fleet in Harbor Springs, with many pleasure sailors also on Lake Charlevoix. Alerion has also recently launched the Alerion Sport 30, which features a tall rig and powerful sail plan for increased performance.
See the Alerion Express 28 in action!
Please Contact Us for More Information.
For the Latest Fun:

Let Us Know How We are Doing with a Review: