We've Moved!
Fox Valley United Way's Office has moved to 44 East Galena Blvd., Aurora, IL 60505! We are still located in Downtown Aurora, just a few blocks from our previous address.
Special Thanks to: TWO MEN AND A TRUCK who generously donated their services to help relocate our office. Special shout out to Rikki, Heather, Rocky and crew who helped make the transition smooth!

Additional Thanks to Kopy Kat Copiers, Tie National Accounts and Clear Belief Systems who also helped us with our move! Click here for more information regarding our new home!
Caterpillar's Employees LIVE UNITED!
Employees from Caterpillar volunteered their time to help make a difference at Mutual Ground! The Caterpillar "Day of Caring" involved trimming bushes, raking leaves, pulling weeds, painting and more!
Pam Clemen, Associate Director at Mutual Ground said the volunteers did an amazing job to help clean up and beautify the grounds. The organization greatly appreciated their efforts.
Thank you - CAT Employees for choosing to LIVE UNITED and make a difference in your community!
Best Buy Awards Grant
Michael Meyer, CEO of Fox Valley United Way helped officially open the Best Buy Mobile store at the Westfield Fox Valley Mall.
As part of the celebration, Best Buy Mobile presented a check to Fox Valley United Way.
Manager Jenna Mike-Mayer
Thank you Best Buy!
The check in the amount of $2,000.00 represented Best Buys commitment to the community.
Agency Spotlight
Mutual Ground
A shelter from the storm
The problems of domestic violence and sexual
assault bring devastation and suffering to the victims, their families, and the entire community. In fact, last year in the state of Illinois, 76 women were killed as a result of domestic violence. Serving Southern Kane and Kendall Counties since 1975, Mutual Ground's mission is to provide a safety net for victims while on their journeys to becoming survivors.
Click here to learn more about the wonderful work and important programs available at Mutual Ground!
Special Thanks To Our Move Sponsors!
TWO MEN
We couldn't have done it without you!
If you would like more information on Sponsorship Opportunities, please contact
Denise Blettner
at 630-896-4636 x 105
Fox Valley United Way

40 West Downer Place

Aurora, IL 60506

630-896-4636
Help Us Help Others
Holiday Assistance Program
We are partnering with local businesses, community groups, families and individuals who want to reach out a helping hand to those who are having difficulties during these tough economic times. Learn more about how you can help!
If you or your group would like to become a sponsor, please contact us for details on how you can make a difference.
Or... make a cash donation and help us provide a family with a meal this holiday season.
Thank you for helping us to help others!
Volunteer
You can volunteer to in many ways this holiday season.
We have several volunteer opportunities available this time of year.
Help sort gifts
Help distribute gifts
Run a food donation drive
Run a glove donation drive
Or you can volunteer at the Fox Valley United Way Gift Wrapping Station at Westfield Fox Valley Mall
on Saturday, December 18th, 2 hour time slots available from 9:00 a.m. - 9:00 p.m. All proceeds support the Fox Valley United Way Holiday Assistance Fund.
For more information on volunteer opportunities contact Deborah Collins at 630-896-4636 xtn. 102
Promote Your Business
and Help United Way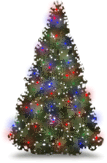 Join in the 2010 Fox Valley United Way Festival of Trees sponsored by Westfield Fox Valley Mall!
Highlight your business! Decorate and display your tree at the Westfield Fox Valley Mall! Trees will be raffled off to mall patrons, proceeds benefit the Fox Valley United Way Holiday Assistance Fund!
Download the Festival of Trees flyer or contact Denise Blettner for more information.
Give
Your Community Needs You!
Right now, your donation to Fox Valley United Way is more important than ever. Please help us address critical needs in our communities by giving what you can. A little bit can go a long way to help your neighbor.
Interested in having a workplace campaign at your organization or business?
Be An Advocate

Forward this eNewsletter

You can LIVE UNITED by helping us spread the word. Imagine how many people we could reach if everyone forwards this to five people.


Watch Our Videos