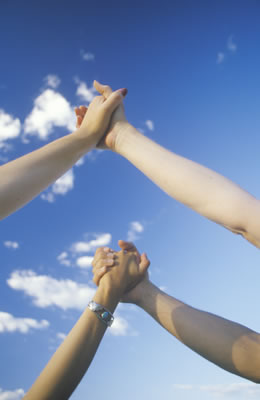 Speaking of Help............
Last month I talked about being better prepared in case something unexpected gets thrown in your path. I talked about knowing what is covered by your insurances (health, life, home, car) and what your company benefits are. I had many people ask "BUT HOW?" What do I do?
OK - here goes. Where you find this information is in the POLICY itself. I can hear the groans already. By digging these out and reading them, you will be able to understand what is covered or not covered. Here are some suggestions on how to take small bites so you don't hate me for the rest of your life:
Get a pen and paper and maybe a highlighter - whatever you like to use to highlight important topics. Use something cheery.
Set aside 1 hour per month and pick out one policy - let's say homeowners.
First look at the "Declarations" page - you get a new one every year - this tells you in a very general sense what your premium pays for. Unfortunately, this is the document that insurers use to give us a quote. We think we are getting "apples to apples" quotes, but in reality the devil is in the details (i.e. the policy)
Now it is time to look at the policy. This is where the details are. For instance if your home was leveled by a tornado, some insurance companies do not cover the removal of debris. Highlight the important features and take notes if you have questions.
Then make an appointment with your agent to get your questions answered.This way, you won't have to do it again because you will have highlighted the important parts. If something does happen, pull out you document. It will minimize surprises.
Another alternative is having someone else do this for you. This is where I can help. I read through all of this for you and do the highlighting, then I explain it to you in simple terms. Depending on your need and comfort level, I have gone to the meetings with clients to talk about their insurances with their agents. At this point, I tend to be the interpreter and the objective person with your best intereest at hand.

This is just many of the ways I serve my clients. If you are interested in attending a webinar on these types of topics - let me know. I want to make this as painless as possible - just like my new hip!