Hudson Valley Heritage Fair
Sunday, May 1st
12:00 PM - 4:00 PM

Locust Grove Estate

2263 South Road
Poughkeepsie

On Sunday, May 1 from
12PM - 4 PM, come explore all that the region has to offer at the 2nd Annual Hudson Valley Heritage Fair!
With table displays from the top historical destinations in the region, living history presentations, and so much more! Don't miss out on this chance to experience our region's historic sites - all in one place! This event is FREE and open to the public!
We invite you to join us after the Heritage Fair for a special presentation by Cordell Reaves of New York State Parks, followed

by a networking reception with wine and

light hors d'oeuvres.
5:00 PM - PRESENTATION BY CORDELL REAVES
How do we reach emerging audiences in our local and regional communities? What sorts of new programs are in the works with our partner organizations and historic sites? What problems do we face individually that affect our history community as a whole? What can we learn by sharing perspectives and insights?
Join us for a presentation by Cordell Reaves, Historic Interpretation and Preservation Analyst at the New York State Park Service, on his "Conversations with Colleagues" program. Mr. Reaves will discuss the inspiration for the program, its structure, and the variety of insights and partnerships it has fostered over the past few years. This program offers an outstanding model for increasing collaboration in our own regional history community.
5:45 PM - 7:00 PM - NETWORKING RECEPTION*

Please join us after the presentation to mingle with your colleagues in the field for conversation, wine and light hors d'oeuvres.
The presentation and reception are free, but space is limited and advance registration is required.


*Light hors d'oeuvres generously sponsored by the
Hudson River Valley National Heritage Area.
Wine generously sponsored by the Museum Association of New York.
Behind the Scenes Networking Event: Locust Lawn

Friday, April 29
5:30 PM - 7:30 PM
$15.00
Gardiner, NY
The historic Locust Lawn Farm is a rare treasure filled with the furnishings, clothing and possessions of five generations of the prosperous Hasbrouck family. Locust Lawn is owned and operated by the Locust Grove Estate as a museum and nature preserve and is currently only open by appointment.


The Federal-style mansion, built in 1814 for Colonel Josiah Hasbrouck, was once the heart
of a 1,000 acre gentleman's farm. Colonel Hasbrouck served in the Revolutionary War as part of the Ulster County Militia, and later as a United States Representative. The home and farm he developed on his return to the Hudson Valley represent both the height of fashion and the Jeffersonian ideal of pride in the rural, agricultural tradition.


Join us as we explore this seldom seen gem. We'll be the first to see the newly reopened dining room as well as a new display of clothing from the collections. We hope you can join us for this fantastic event - only a few spots left!

Psst - registration is also open for all Spring Behind the Scenes Networking Events and space is filling up fast! Just click on the event name below for more information and to register!
The 2016 Statewide Preservation Conference will take place May 5-7th in Albany and Troy. This year's Conference theme is Preservation50: NYS. Preservation50 is a nationwide effort to celebrate, learn from, and leverage the NHPA's first five decades to assure historic preservation's vibrant future in America.The 2016 Statewide Preservation Conference will be all about celebrating our past achievements and planning for the future of historic preservation in New York State.
The 2016 NY Statewide Preservation Conference is presented by The Landmark Society of Western New York, in collaboration with Historic Albany Foundation, the Preservation League of New York State, and the NYS Office of Parks, Recreation and Historic Preservation.
For more information and to register (Hurry - Early Bird rate expires on 4/15!), please visit:
NEH:
Humanities Collections and Reference Resources Grants
Deadline: July 19, 2016

Grant amount: up to $350,000

Grant period: up to 3 years

Match: Not required, but in most cases, grants in this program cover no more than 80% of project costs.
NEH Humanities Collections and Reference Resources Grants (HCRR)
strengthen efforts to extend the life of collections materials and make their intellectual content widely accessible. Applicants may request support for implementing preservation measures, such as digitization; preserving and improving access to born-digital sources; rehousing; and conservation treatment for collections, leading to enhanced access.
HCRR offers two kinds of awards:
1) Implementation
2) Planning, assessment, and pilot efforts (HCRR Foundations grants - up to $40,000).
Eligible collections materials include: books and manuscripts, photographs, archaeological and ethnographic artifacts, art and material culture, digital objects, and AV collections.
For more information and guidelines, visit:
NEH'S Chronicling America Historic Newspaper Data Challenge
NEH invites members of the public to produce creative web-based projects demonstrating the potential for using the data found in the Chronicling America website. Chronicling America is a website providing access to digitized U.S. newspapers and to information about historic newspapers. The National Digital Newspaper Program (NDNP), a joint effort between NEH and the Library of Congress, produces the site. For more about the humanities, visit the NEH website at www.neh.gov

What are we looking for?
NEH encourages contestants to develop data visualizations, web-based tools, or other innovative and interesting web-based projects using the open data found in Chronicling America. There are over ten million pages of digitized newspapers in Chronicling America, published between 1836 and 1922, from towns and cities across the United States. The newspapers illuminate 19th- and 20th-century American life, with stories about politics, sports, shopping, music, food, health, science, movies, and everything in between. Entries should uncover trends, display insights, explore a theme, or tell a story. Entries are due June 15, 2016.
For more information about this challenge, visit:

https://www.challenge.gov/challenge/chronicling-america-historic-american-newspapers-data-challenge/
It's easy to put off emergency response planning as we devote our attentions to tasks with more immediate "payback." But on May 1- this year and every year-you can do something that will make a difference when and if an emergency occurs. That's the purpose of MayDay - a grassroots effort whose goal is to save our collections.
MayDay is a time when cultural heritage professionals take personal and professional responsibility for doing something simple-something that can be accomplished in a day but that can have a significant impact on an individual's or a repository's ability to respond. The goal is to do just ONE thing for emergency preparedness - and this year, FAIC has teamed up with Gaylord Archival to offer exciting incentives for organizations who participate in MayDay 2016. Beginning on May 1, 2016, submit your preparedness activities to FAIC using this
online submission form.
They will accept submission through May 31, 2016, so make sure that you share your activities before then! On June 1, 2016 FAIC will pick the lucky four institutions who will receive prizes. The real prize, however, is being one step closer to prepared for an emergency!

Over 230 Events Have Already Registered for 2016 Path Through History Weekend!
Have Your Registered YOUR Event Yet?
Path Through History Weekend will be held this year on June 18-19 and we welcome your partnership as we work together to showcase New York's unparalleled history. If your organization is holding an event during this time frame that connects with New York history, we encourage you to register your event- visit
www.iloveny.com/pthweekend
to learn more!
SAVE THE DATE!

Sensing history: Use the Senses to Access History, Engage Audiences and Inspire our Future
Immerse yourself in GHHN's Annual Conference for a sensory exploration of the past. Discover and share strategies for using sound, taste, scent, touch, and sight to engage audiences in heritage collections and
environments. Workshops and panels will feature approaches such as storytelling, foodways, and landscape views. Others may show how heritage sites have inspired contemporary art and performances. Explore opportunities to connect the story of your site to issues of today and action for the future!
Friday, April 15
9:00 AM - 4:30 PM
SENY-Con: a brand-new conference to highlight the unique talents and skills of SENYLRC members. This event is made possible due to an outpouring of enthusiasm from our members, who have volunteered to share their skills and works in progress.
Many of our presenters are sharing works in progress, and your feedback will be of vital importance to them. Plus, there will be raffles, networking opportunities, and little surprises throughout the day!

Presentation topics include:
staff communication
sustainability
creative marketing ideas
UX assessment
digital history
and so much more!
This event is free for all SENYLRC members!
If you're going to the MANY Conference, make sure to stop by our exhibit table and join us on Tuesday AM for Breakfast with the Funders!
Are you looking for specialty information and don't know where to turn?
GHHN is here to help!
Executive Director
914-592-6726
Program Coordinator
914-582-3353 / 914-592-6726
Haven't heard from us lately?
Do you use Gmail?
Gmail has adjusted the inbox and all communications from Constant Contact are automatically filtered into the 'PROMOTIONS' tab - check for us there -

and move us back into your inbox!
Curious about how to best organize your collections?

Want to know who can help you to get rid of the mold on your documents?
Wondering how to best store the heirloom wedding dress in your collection?
Need help registering on the Grants Gateway?
We have the help your organization needs to answer a broad range of questions.
Learn more about the one-on-one consultations we offer!
Call 914.592.6726 or email director@greaterhudson.org to schedule one today!
GHHN Membership application/renewal is now online!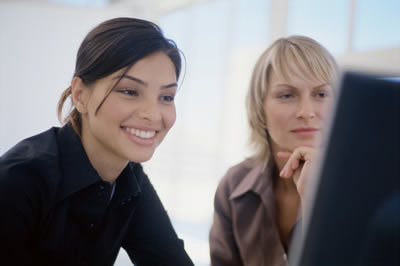 Don't miss out on exciting GHHN programs--
renew or become a member
today!
Your clients are looking for you.....
Don't miss out on this great opportunity to advertise your services and expertise.
Contact us
today for more information on how to be listed.
Like the content we share each month?
Join us on Facebook for more of it- including up to the minute information on programs, events, interesting articles, news, and more! Click the thumb image to visit our page.
Hudson River Valley Greenway
Grant Program

The program provides matching grants to Greenway Communities and Greenway Compact Communities. Greenway Communities are eligible to receive up to $10,000 for plans or projects consistent with the five Greenway criteria: natural and cultural resource protection, economic development, public access, regional planning, and heritage and environmental education. Applications must be postmarked or emailed by 4:00PM: May 6th, September 9th, and December 2nd. For more information, guidelines, and applications, please visit the program website.
Teaching the Hudson Valley-
Explore Awards
Teaching the Hudson Valley Explore Awards

Teaching the Hudson Valley will provide grant funding for place-based education by funding trips to culturally significant sites through the Explore Awards. This creates opportunities for students to explore the history, environment, and culture of the Hudson River Valley. K-12 educators in public or private schools and after-school or summer programs. Applicants and sites visited must be in Albany, Columbia, Dutchess, Greene, Orange, Putnam, Rensselaer, Rockland, Saratoga, Ulster, or Westchester counties. To apply: Submit a completed form by e-mail at least six weeks before your proposed trip; no other material is needed. THV acknowledges receipt of applications by e-mail only and will review proposals continuously until funds are exhausted. For more information, please visit