Exhibit at the Hudson Valley Heritage Fair: Deadline Extended to 3/30!
Sunday, May 1st

12:00 PM - 4:00 PM

Locust Grove Estate

2263 South Road, Poughkeepsie

We invite you to take part in the 2nd Annual Hudson Valley Heritage Fair! This year's theme is "Hidden Spaces," highlighting the physical spaces, collections, and stories that are not usually publicly accessible.


While the fair is open to the public, the primary focus is encouraging networking and collaboration between historic sites, museums, and local history organizations across our nine-county Path Through History Region. The fair will take place in Locust Grove Estate's West Gallery. Exhibitors will have access to one table, with tables lengths varying between 4 and 6 feet long. Some round tables are available for static exhibits. Staffed exhibits will receive priority for space. Living history organizations are encouraged to plan to be outside on the back lawn adjacent to the gallery if weather permits.

We hope you'll join us! Click on the button below to access the exhibitor application. DEADLINE EXTENDED! Applications are now due by 5pm on 3/30.
The Hudson Valley Heritage Fair is presented in partnership with:
Behind the Scenes Networking Event: Locust Lawn

Friday, April 29
5:30 PM - 7:30 PM
$15.00
The historic Locust Lawn Farm in Gardiner, NY is a rare treasure filled with the furnishings, clothing and possessions of five generations of the prosperous Hasbrouck family. Locust Lawn is owned and operated by the Locust Grove Estate as a museum and nature preserve and is currently only open by appointment.


The Federal-style mansion, built in 1814 for Colonel Josiah Hasbrouck, was once the heart
of a 1,000 acre gentleman's farm. Colonel Hasbrouck served in the Revolutionary War as part of the Ulster County Militia, and later as a United States Representative. The home and farm he developed on his return to the Hudson Valley represent both the height of fashion and the Jeffersonian ideal of pride in the rural, agricultural tradition.


Join us as we explore this seldom seen gem. We'll be the first to see the newly reopened dining room as well as a new display of clothing from the collections. We hope you can join us for this fantastic event!

Preservation League of New York State: Two Grants Available!

The guidelines for the 2016 Preserve New York (PNY) Grant Program and the Spring 2016 Technical Assistance Grant (TAG) Program are now available from the Preservation League of New York State. These are the signature grant programs of the League and the New York State Council on the Arts (NYSCA): funding is available for eligible not-for-profits and municipalities seeking to complete specific preservation planning projects.

Please click one the individual titles for a PDF describing each grant program: Preserve New York Grant Program and Technical Assistance Grant . Please note that grant applications are not available online: potentially interested applicants must call the League at (518) 462-5658 ext. 10 or ext. 12 to discuss a project and receive an application.
There will be one application deadline for both the 2016 PNY and Spring 2016 TAG Programs: April 11, 2016.
NEH:
Humanities Collections and Reference Resources Grants
Deadline: July 19, 2016

Grant amount: up to $350,000

Grant period: up to 3 years

Match: Not required, but in most cases, grants in this program cover no more than 80% of project costs.
NEH Humanities Collections and Reference Resources Grants (HCRR)
strengthen efforts to extend the life of collections materials and make their intellectual content widely accessible. Applicants may request support for implementing preservation measures, such as digitization; preserving and improving access to born-digital sources; rehousing; and conservation treatment for collections, leading to enhanced access.
HCRR offers two kinds of awards:
1) Implementation
2) Planning, assessment, and pilot efforts (HCRR Foundations grants - up to $40,000).
Eligible collections materials include: books and manuscripts, photographs, archaeological and ethnographic artifacts, art and material culture, digital objects, and AV collections.
For more information and guidelines, visit:
Researching the Empire State Writing Competition
The purpose of the Researching the Empire State Writing Competition is to encourage original research and publication around cultural, social, and political topics of New York history utilizing the digital collections developed by the Empire State Library Network:
NYS Historic Newspapers
and
New York Heritage
, as well as by use of New York's many other scholarly resources.
Submissions must represent original, primary research concerning historical events, persons, institutions, or organizations from within New York State. Submissions must be no less than 2,000 words, and no more than 35,000 words. Previously published research is not eligible.
There will be one award, consisting of a certificate, publication on the Empire State Library Network web site, and a $1,000 cash prize. The winner will also be awarded registration to the New York State Archives Conference in Plattsburgh, NY in June 2016, and will be invited to present their research at that venue.
To apply: entries must be in Microsoft Word or PDF format, and emailed to:
Submission Deadline: 4 pm, April 1, 2016
Share Your Park, Museum, or Historic Site at the THV Summer Institute (7/26-28)
Parks, historic sites, and museums are among our most democratic spaces. They also embody the values of public education - excellence, opportunity, and equity. Place-based learning uses these important sites as learning spaces. In honor of the 100th anniversary of the National Park Service, THV invites you to join us for this year's summer institute as we focus on ways to Find Your Park and Gain a Classroom.
You can encourage teachers and youth group leaders to use your place as a learning space by bragging about your site at THV's summer institute. Propose a workshop or field experience by March 21. Click here for more details!

Over 160 Events Have Already Registered for 2016 Path Through History Weekend!
Have Your Registered YOUR Event Yet?
Path Through History Weekend will be held this year on June 18-19 and we welcome your partnership as we work together to showcase New York's unparalleled history. If your organization is holding an event during this time frame that connects with New York history, we encourage you to register your event- visit www.iloveny.com/pthweekend to learn more!
Curious about how to best organize your collections?

Want to know who can help you to get rid of the mold on your documents?
Wondering how to best store the heirloom wedding dress in your collection?
Need help registering on the Grants Gateway?
We have the help your organization needs to answer a broad range of questions.
Learn more about the one-on-one consultations we offer!
Call 914.592.6726 or email [email protected] to schedule one today!
Friday, April 15
9:00 AM - 4:30 PM
SENY-Con: a brand-new conference to highlight the unique talents and skills of SENYLRC members. This event is made possible due to an outpouring of enthusiasm from our members, who have volunteered to share their skills and works in progress.
Many of our presenters are sharing works in progress, and your feedback will be of vital importance to them. Plus, there will be raffles, networking opportunities, and little surprises throughout the day!

Presentation topics include:
staff communication
sustainability
creative marketing ideas
UX assessment
digital history
and so much more!
This event is free for all SENYLRC members!
Are you looking for specialty information and don't know where to turn?
GHHN is here to help!
Executive Director
914-592-6726
Program Coordinator
914-582-3353 / 914-592-6726
Haven't heard from us lately?
Do you use Gmail?
Gmail has adjusted the inbox and all communications from Constant Contact are automatically filtered into the 'PROMOTIONS' tab - check for us there -

and move us back into your inbox!
GHHN Membership application/renewal is now online!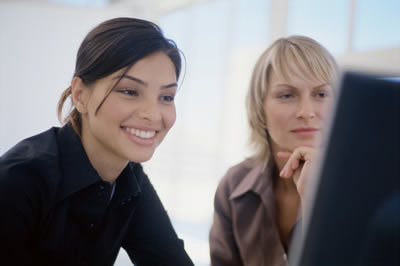 Don't miss out on exciting GHHN programs--
renew or become a member
today!
SENYLRC Now Accepting Nominations for Twila Snead Award
Nominations are now open for the 2016 Twila Snead Commitment to Excellence award. The intent of the Twila Snead Commitment to Excellence Award is to recognize an outstanding member organization, program, service or staff member. As in the past two years, we will honor an individual or an organization that demonstrates leadership of a new or enhanced service model, improvements in physical facilities that result in better service, creation of programs that enhance the experiences of constituents or for a program that helps underserved communities. This award is for members of SENYLRC, including individuals at any staffing level, organizations or programs created by member organizations. Nominations will be accepted until April 8, 2016. For more information on the nomination procedure, click here. The award was designed to honor excellence in our region's libraries, and it is an opportunity to share your accomplishments with Southeastern's community and be recognized at the 49th Annual Meeting of the council on June 3rd, 2016 at the Culinary Institute of America.
Your clients are looking for you.....
Don't miss out on this great opportunity to advertise your services and expertise.
Contact us
today for more information on how to be listed.
Like the content we share each month?
Join us on Facebook for more of it- including up to the minute information on programs, events, interesting articles, news, and more! Click the thumb image to visit our page.
NEH'S Chronicling America Historic Newspaper Data Challenge
NEH invites members of the public to produce creative web-based projects demonstrating the potential for using the data found in the Chronicling America website. Chronicling America is a website providing access to digitized U.S. newspapers and to information about historic newspapers. The National Digital Newspaper Program (NDNP), a joint effort between NEH and the Library of Congress, produces the site. For more about the humanities, visit the NEH website at www.neh.gov

What are we looking for?
NEH encourages contestants to develop data visualizations, web-based tools, or other innovative and interesting web-based projects using the open data found in Chronicling America. There are over ten million pages of digitized newspapers in Chronicling America, published between 1836 and 1922, from towns and cities across the United States. The newspapers illuminate 19th- and 20th-century American life, with stories about politics, sports, shopping, music, food, health, science, movies, and everything in between. Entries should uncover trends, display insights, explore a theme, or tell a story. Entries are due June 15, 2016.
For more information about this challenge, visit:

https://www.challenge.gov/challenge/chronicling-america-historic-american-newspapers-data-challenge/