The Conservation Treatment Grant Program is a partnership of the New York State Council on the Arts (NYSCA) and Greater Hudson Heritage Network (GHHN) that provides support for treatment procedures by professional conservators to aid in stabilizing and preserving objects in collections of museums, historical and cultural organizations in New York State. Applications will be accepted from non-profit 501(c)3 museums, historical organizations or other cultural institutions that own, care for and exhibit collections to the public. Grant awards will be made to institutions lacking in-house conservation staff with expertise in the area for which support is requested. Collections owned by state or federal agencies are ineligible for grant support. Organizations may submit only one request, which may involve a single object or a group of related objects, all owned by the applicant institution. Objects that interpret the history/heritage of New York State are strongly encouraged to apply for conservation. Individual grant awards will not exceed $7,500. No match required.
Please note, our application is now PAPERLESS. The online application portal opened on 1/1/16 and will remain open until the deadline of

3/1/16

.
You may work on and/or submit your application at any point during that time period. Informational webinars on how to apply and general eligibility guidelines are posted on our website-
click here to see them.
Please contact GHHN at 914.592.6726 or
director@greaterhudson.org
with any questions you may have. If you have questions about the technical aspects of applying online, please contact Kerry Sclafani at
914-582-3353 or at info@greaterhudson.org.
Preservation League of New York State: Two Grants Available!

The guidelines for the 2016 Preserve New York (PNY) Grant Program and the Spring 2016 Technical Assistance Grant (TAG) Program are now available from the Preservation League of New York State. These are the signature grant programs of the League and the New York State Council on the Arts (NYSCA): funding is available for eligible not-for-profits and municipalities seeking to complete specific preservation planning projects.

Please click one the individual titles for a PDF describing each grant program: Preserve New York Grant Program and Technical Assistance Grant . Please note that grant applications are not available online: potentially interested applicants must call the League at (518) 462-5658 ext. 10 or ext. 12 to discuss a project and receive an application.
There will be one application deadline for both the 2016 PNY and Spring 2016 TAG Programs:
Request for Proposals: Trailside Museums and Zoo
Animal Habitat Improvements Design Project

The Palisades Parks Conservancy seeks proposals for the design of three adjacent, naturalistic animal habitats at Trailside Museums and Zoo (hereafter "Trailside") in Bear Mountain State Park, to replace an existing row of four, older cage-style live animal exhibits currently or recently housing red fox, porcupine, eastern coyote, and woodchuck, respectively. This project is being undertaken to meet two complimentary goals - 1. A commitment to improve the animal facilities at Trailside; and 2. Implementation of a re-imagined visitor experience, where exhibited native animals are encountered along the central nature trail in natural habitats simulating those found within the park.

This park improvement project will replace a row of four older cage-style exhibits with three new exhibits while carefully integrating the new exhibits into the landscape as natural habitats. The current exhibits are
undersized and will be removed to create the space for the upgraded natural habitats, though the new exhibits will project beyond the existing footprint of the four cages.

To be considered, proposals must be received at the Conservancy office no later than 4:00 PM on
February 10, 2016.

For a complete description of the project and the RFP requirements, please request additional information via the email: info@palisadesparksconservancy.org
Host The Big Read in Your Community!
A program of the National Endowment for the Arts, The Big Read broadens our understanding of our world, our communities, and ourselves through the joy of sharing a good book. The Big Read supports organizations across the country in developing community-wide reading programs which encourage reading and participation by diverse audiences. Organizations selected to participate in The Big Read receive a grant, access to online training resources and opportunities, and educational and promotional materials designed to support widespread community involvement.
Application Deadline: Wednesday, January 27, 2016, 4:00 p.m. CST

Programming Dates: September 1, 2016-June 30, 2017

Approximately 75 organizations will be selected for grants from $5,000 to $20,000.

NEH'S Chronicling America Historic Newspaper Data Challenge
NEH invites members of the public to produce creative web-based projects demonstrating the potential for using the data found in the Chronicling America website. Chronicling America is a website providing access to digitized U.S. newspapers and to information about historic newspapers. The National Digital Newspaper Program (NDNP), a joint effort between NEH and the Library of Congress, produces the site. For more about the humanities, visit the NEH website at www.neh.gov

What are we looking for?
NEH encourages contestants to develop data visualizations, web-based tools, or other innovative and interesting web-based projects using the open data found in Chronicling America. There are over ten million pages of digitized newspapers in Chronicling America, published between 1836 and 1922, from towns and cities across the United States. The newspapers illuminate 19th- and 20th-century American life, with stories about politics, sports, shopping, music, food, health, science, movies, and everything in between. Entries should uncover trends, display insights, explore a theme, or tell a story. Entries are due June 15, 2016.
For more information about this challenge, visit:

https://www.challenge.gov/challenge/chronicling-america-historic-american-newspapers-data-challenge/
In celebration of its 100th birthday, the National Park Service is launching a movement to spread the word about the amazing places they manage, the inspirational stories that the national parks tell, our country's natural resources, and our diverse cultural heritage. Find Your Park is about the many ways that the American public can connect with history and culture, enjoy nature, and make new discoveries. Click on the image above to watch their great promo video! New York Parks in the Hudson River Valley include the Martin Van Buren National Historic Site, Thomas Cole National Historic Site, Home Of Franklin D. Roosevelt National Historic Site, Eleanor Roosevelt National Historic Site, and Vanderbilt Mansion National Historic Site. Visit FindYourPark.com to sample upcoming centennial events near you, share your stories, and find your park!

Hudson River Valley National Heritage Area 2016 Heritage Development Grants!
The HRVNHA established this grant program to provide seed money to organizations for the purposes of programming, interpretation and marketing that support the mutual goals of the HRVNHA and applicants. A total of $60,000 is available through this grant program. Projects should resonate with the following interpretive themes outlined in the HRVNHA Management Plan:
* Freedom and Dignity (Colonial Period, Revolutionary War, Social and Political Issues, Great Americans);
* Nature and Culture (Landscapes and Gardens, Architecture, Art and Artists, Hudson River School, Parks and Environment); and
* Corridor of Commerce (Transportation, Industry and Commerce).
These grants are intended to provide seed money to organizations for the purposes of: programming, interpretation and marketing that support the mutual goals of the HRVNHA and applicants.
A total of $50,000 is available through this grant program. A 1 to 1 local match is required, and may be provided in the form of in-kind or monetary contributions.
Application Deadline: February 11, 2016.
For more information,
click here.
Curious about how to best organize your collections?

Want to know who can help you to get rid of the mold on your documents?
Wondering how to best store the heirloom wedding dress in your collection?
Need help navigating the Grants Gateway?
We have the help your organization needs to answer a broad range of questions.
Learn more about the one-on-one consultations we offer!
Call 914.592.6726 or email director@greaterhudson.org to schedule one today!
Are you looking for specialty information and don't know where to turn?
GHHN is here to help!
Executive Director
914-592-6726
Program Coordinator
914-582-3353 / 914-592-6726
GHHN Membership application/renewal is now online!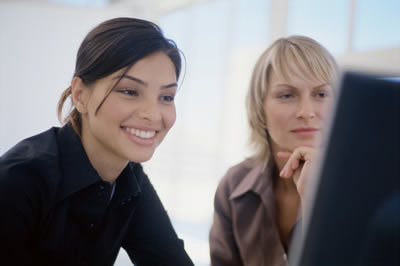 Don't miss out on exciting GHHN programs--
renew or become a member
today!
SENYLRC Now Accepting Nominations for Twila Snead Award
Nominations are now open for the 2016 Twila Snead Commitment to Excellence award. The intent of the Twila Snead Commitment to Excellence Award is to recognize an outstanding member organization, program, service or staff member. As in the past two years, we will honor an individual or an organization that demonstrates leadership of a new or enhanced service model, improvements in physical facilities that result in better service, creation of programs that enhance the experiences of constituents or for a program that helps underserved communities. This award is for members of SENYLRC, including individuals at any staffing level, organizations or programs created by member organizations. Nominations will be accepted until April 8, 2016. For more information on the nomination procedure, click here. The award was designed to honor excellence in our region's libraries, and it is an opportunity to share your accomplishments with Southeastern's community and be recognized at the 49th Annual Meeting of the council on June 3rd, 2016 at the Culinary Institute of America.
Your clients are looking for you.....
Don't miss out on this great opportunity to advertise your services and expertise.
Contact us today for more information on how to be listed.
National Arts and Humanities Youth Program Awards
The National Arts and Humanities Youth Program Awards (NAHYP) honoring exemplary creative youth development programs in the arts and humanities. The award program is an initiative of the President's Committee on the Arts and the Humanities and is administered in partnership with the Institute of Museum and Library Services, the National Endowment for the Arts, and the National Endowment for the Humanities. The twelve award-winning programs will receive $10,000 and an invitation to accept their award from the President's Committee's Honorary Chairman, First Lady Michelle Obama at a ceremony at the White House. There is a pre-application webinar on January 13 to learn more about the 2016 application, eligibility criteria, and selection process. Click here for more information about how to join the webinar. Application Deadline is February 2.
Like the content we share each month?
Join us on Facebook for more of it- including up to the minute information on programs, events, interesting articles, news, and more! Click the thumb image to visit our page.