The Conservation Treatment Grant Program is a partnership of the New York State Council on the Arts (NYSCA) and Greater Hudson Heritage Network (GHHN) that provides support for treatment procedures by professional conservators to aid in stabilizing and preserving objects in collections of museums, historical and cultural organizations in New York State. Applications will be accepted from non-profit 501(c)3 museums, historical organizations or other cultural institutions that own, care for and exhibit collections to the public. Grant awards will be made to institutions lacking in-house conservation staff with expertise in the area for which support is requested. Collections owned by state or federal agencies are ineligible for grant support. Organizations may submit only one request, which may involve a single object or a group of related objects, all owned by the applicant institution. Objects that interpret the history/heritage of New York State are strongly encouraged to apply for conservation. Individual grant awards will not exceed $7,500. No match required.
Please note, our application is now PAPERLESS. The online application portal will open on 1/1/16 and will remain open until the deadline of

3/1/16

.
You may work on and/or submit your application at any point during that time period. Informational webinars on how to apply and general eligibility guidelines will be posted shortly. Please contact GHHN at 914.592.6726 or
director@greaterhudson.org
with any questions you may have.
New York State Council for the Humanities
Reading & Discussion Programs for Adults
Open to any tax-exempt organization in New York State, the Council's Reading & Discussion Programs for Adults bring together community members for a series of thematically-linked, text-based conversations about important ideas. Nine themes are available: In Cold Blood: True Crime, An American Genre; The Serious Side of Food;
Our World Remade: World War I; Serving: Standing Down; Growing & Aging; Lincoln on the Civil War; Making Sense of the Civil War; Muslim Journeys; Serving.
You choose a theme, decide how many sessions to hold, and find a local scholar to facilitate the discussions. After you're awarded the program, you then select readings from our themed book lists that work best for your community. Sample syllabi can be found on the Council's website.
Applications to host a spring series are due Friday, December 18
. The Council trains your scholar-facilitator and pays him or her an honorarium of $150 per session. Host sites agree to pay a session fee of $25 per session; a limited number of waivers are available. Sites have the option of borrowing texts from the Council. Spring series must be scheduled between February and June 2016. For more information on the available titles and instructions on how to apply,
click here
.
Call for Nominations: 2016 Martha Washington Woman of History Award
Each March, Washington's Headquarters State Historic Site selects a recipient for the "Martha Washington Woman of History Award." This award is given to a woman who has distinguished herself in the field of Hudson Valley history and is presented at the Site's annual "General's Lady" program held in March, during Women's History Month.


We know there are many women who are dedicated to sharing and preserving our history. Perhaps you know of a woman who shares her love of history with children by telling them stories, or taking them to historic sites. Is there a woman who has done research about the Hudson Valley and has shared her findings to encourage others to do the same? Do you know a woman who has used her private time or resources to preserve a landmark of historic significance? These are just a few examples of what could qualify a woman to be a candidate for the award.


Nominations must be completed and received by January 8, 2016.
To access a nomination form,
click here
or call (845) 562-1195.
Host The Big Read in Your Community!
A program of the National Endowment for the Arts, The Big Read broadens our understanding of our world, our communities, and ourselves through the joy of sharing a good book. The Big Read supports organizations across the country in developing community-wide reading programs which encourage reading and participation by diverse audiences. Organizations selected to participate in The Big Read receive a grant, access to online training resources and opportunities, and educational and promotional materials designed to support widespread community involvement.
Application Deadline: Wednesday, January 27, 2016, 4:00 p.m. CST
Programming Dates: September 1, 2016-June 30, 2017
Approximately 75 organizations will be selected for grants from $5,000 to $20,000.
For more information on how to apply,
please click here
NEH's Chronicling America Historic Newspaper Data Challenge
NEH invites members of the public to produce creative web-based projects demonstrating the potential for using the data found in the
Chronicling America website
.
Chronicling America
is a website providing access to digitized U.S. newspapers and to information about historic newspapers. The National Digital Newspaper Program (NDNP), a joint effort between NEH and the Library of Congress, produces the site.
For more about the humanities, visit the NEH website at
www.neh.gov
.
What are we looking for?
NEH encourages contestants to develop data visualizations, web-based tools, or other innovative and interesting web-based projects using the open data found in
Chronicling America
. There are over ten million pages of digitized newspapers in
Chronicling America
, published between 1836 and 1922, from towns and cities across the United States. The newspapers illuminate 19
th-
and 20
th-
century American life, with stories about politics, sports, shopping, music, food, health, science, movies, and everything in between. Entries should uncover trends, display insights, explore a theme, or tell a story.
Entries are due June 15, 2016.
For more information about this challenge, visit:
Like the content we share each month?
Join us on Facebook for more of it- including up to the minute information on programs, events, interesting articles, news, and more! Click the thumb image to visit our FB page.

Hudson River Valley National Heritage Area 2016 Heritage Development Grants!
The HRVNHA established this grant program to provide seed money to organizations for the purposes of programming, interpretation and marketing that support the mutual goals of the HRVNHA and applicants. A total of $60,000 is available through this grant program. Projects should resonate with the following interpretive themes outlined in the HRVNHA Management Plan:
* Freedom and Dignity (Colonial Period, Revolutionary War, Social and Political Issues, Great Americans);
* Nature and Culture (Landscapes and Gardens, Architecture, Art and Artists, Hudson River School, Parks and Environment); and
* Corridor of Commerce (Transportation, Industry and Commerce).
These grants are intended to provide seed money to organizations for the purposes of: programming, interpretation and marketing that support the mutual goals of the HRVNHA and applicants.
A total of $50,000 is available through this grant program. A 1 to 1 local match is required, and may be provided in the form of in-kind or monetary contributions.
Application Deadline: February 11, 2016.
For more information,
click here.
Curious about how to best organize your collections?

Want to know who can help you to get rid of the mold on your documents?
Wondering how to best store the heirloom wedding dress in your collection?
Need help navigating the Grants Gateway?
We have the help your organization needs to answer a broad range of questions.
Learn more about the one-on-one consultations we offer!
Call 914.592.6726 or email director@greaterhudson.org to schedule one today!
Introducing: Zoe McWhirter!
You may have seen Zoe McWhirter, our new GHHN intern at the Annual Conference or other recent GHHN events. We'd like to take this opportunity to formally introduce her to all of you!
Zoe previously lived in New Orleans where she graduated from Tulane University with a B.A in Anthropology in 2013. In the year following her graduation before moving to New York she studied bio archaeology in Transylvania as well as working at a private investigations firm in Atlanta, which is her hometown. Zoe has experience with online marketing and works as a freelance online content writer. She is interested in the museum and heritage industry and has been thoroughly enjoying the opportunity to learn more about the field through her internship at Greater Hudson Heritage Network. Zoe hopes to continue her education in the future to obtain a M.S. in Library and Information Science to one day work as an archivist. She currently lives in New York City.
GHHN Membership application/renewal is now online!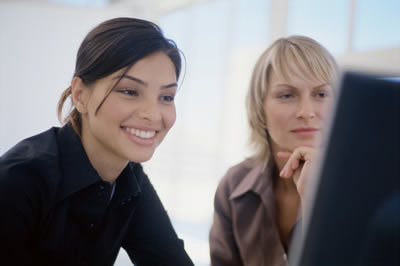 Don't miss out on exciting GHHN programs--
renew or become a member
today!
Your clients are looking for you.....
Don't miss out on this great opportunity to advertise your services and expertise.
Contact us today for more information on how to be listed.
Are you looking for specialty information and don't know where to turn?
GHHN is here to help!
Executive Director
914-592-6726
Program Coordinator
914-582-3353 / 914-592-6726