Friday, October 16, 2015 is Greater Hudson Heritage Network's 2015 Annual Conference at Purchase College, SUNY and the Neuberger Museum of Art (Westchester County). This annual conference attracts approximately 200 museum professionals from across the state. This year's conference theme, "Creativity Connects" explores
the ways in which heritage and history organizations can think creatively - to connect to new audiences, new funding sources, new stories to tell, and new ways to engage with their communities. Want to know what we'll be talking about at the Conference? Click on the 'Conference Program' Button below to find out!
We look forward to seeing you at this exciting conference!
GHHN's 2015 Annual Conference is
presented in partnership with:
MANY Travel Grants Now Available!

Travel grants are now available through a partnership with the New York State Council on the Arts, administered by the Museum Association of New York. Travel Grants provide museum staff and volunteers the opportunity to expand their horizons through the support of travel to other museums or professional conferences and workshops. Institutions may apply for grants of up to $1,000 to support travel and/or registration fees for single or multiple participants beginning September 1, 2015. You may submit one application for multiple participants to partake of the same professional development opportunity. Examples of eligible travel include:
* Travel to view exemplary exhibitions, collections management projects or interpretive programs in New York State.


* Travel and registration fees for professional conferences or workshops in New York State.


* Travel to conduct research in New York State related to your institution's collections or exhibitions.


* Conference registration fees for regional and national museum conferences such as those offered by the American Alliance of Museums, American Association of State and Local History, and Greater Hudson Heritage Network.


* Registration fees for online training courses & in-person classes


There is no deadline for a Travel Grant, but funding is provided on a first come, first served basis.
Applications may be submitted at any time, but must be emailed at least 30 days in advance of the proposed travel.
Applicants will be notified within 30 days of receipt. To apply, complete the
Travel Grant Application
and email it to
[email protected]
Weather Alert! Protect Your Collections!
The National Weather Service has issued advisories and watches for coastal flooding in New York for the next few days.
Heavy rains are likely to continue in New York, even if the center of Hurricane Joaquin stays offshore.
Because Joaquin's landfall, if it occurs, is still more than three days away, it's too early to talk about specific wind, rain, or surge impacts in the U.S. Regardless of the hurricane's track, strong onshore winds will create minor to moderate coastal flooding along the coasts of the mid-Atlantic and northeastern states through the weekend.
Here are some tips to help you protect your collections:
▪ Keep contact information for key staff, services, and institutional and public officials with you at all times. Keep handy your insurance, financial, and inventory data.
▪ Review your emergency response plan and take it home with you.
▪ Back up your electronic records and store the backup in a safe place off site.
▪ Move priority collections out of basements and off floors.
▪ Gather plastic sheeting and cover records, file cabinets, and co
mputer equipment stored in vulnerable locations.
▪ Check in now with service providers for generators, freezers, drying and freeze-drying services, and refrigerated trucking.
▪ Hold a planning meeting with staff today!
For more resources, visit:
- Connecting to New York's Collections
- NYS Archives Disaster Assistance
The Coby Foundation: Inviting Grant Applications for 2016
Does your museum have a collection of quilts? Samplers? Were there dressmakers in your community whose clothing has survived? Important living artists or craftspeople in your community who use sewing in their work?
The Coby Foundation, the nation's only foundation dedicated to supporting projects in the textile and fashion field, is inviting applications for its 2016 funding year
.
Projects may be in the arts or humanities, contemporary or historical, but all must have a public benefit. As such, most funding goes toward exhibitions, with a smaller amount underwriting public programs and publications from university presses. The Coby Foundation's funding is restricted to organizations in the Northeast and Mid-Atlantic. To learn more about past grant funded projects, click here.
The Foundation has three grant meetings a year and deadlines are in November, March and July. Most grants range from $5,000 to $50,000. Those interested in applying are asked to submit a preliminary inquiry- a two-page description plus budget by mail or e-mail. Visit
www.cobyfoundation.org
for more information

.
Seven to Save:
Endangered Sites Program
2016 Call for Nominations
Since 1999 the Preservation League has been assisting community leaders and decision-makers with the retention and use of threatened sites throughout the state through its Seven to Save Program.
The Preservation League considers nominations for all threatened historic sites in New York State. For 2016-2017, the Preservation League especially encourages the nomination of endangered sites to serve as case studies or models pertaining to the following thematic categories:
Threats to sites with an arts or cultural use, either as a past use (e.g. opera house) or current use.
Threats to sites relating to a specific cultural heritage (e.g. African-American, Latino, Native American).
Threats to historic resources built post- World War II (e.g. buildings, neighborhoods, landscapes, public and private sector complexes).
The nomination deadline is Tuesday, October 13, 2015.
To inquire about nominating sites and receive an application form, please contact Erin Tobin at 518-462-5658 x12 or
[email protected]

GHHN Membership application/renewal is now online!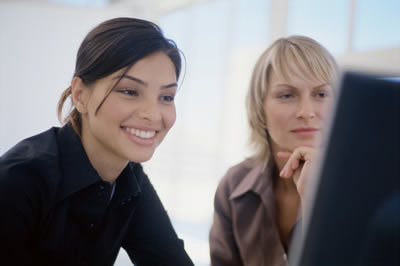 Don't miss out on exciting GHHN programs--
renew or become a member
today!
Are you looking for specialty information and don't know where to turn?
GHHN is here to help!
Executive Director
914-592-6726
Program Coordinator
914-582-3353 / 914-592-6726
Your clients are looking for you.....
Don't miss out on this great opportunity to advertise your services and expertise.
Contact us today for more information on how to be listed.
Like the content we share each month?
Join us on Facebook for more of it- including up to the minute information on programs, events, interesting articles, news, and more! Click the thumb image at left to visit our FB page.
Call for Proposals -
MANY Conference
April 17-19, 2016, Lake Placid, NY

Museums are important and relevant centers for convening communities to discuss current issues, providing education for all, and offering valuable connective resources. They are essential to their community and region. What defines a community anchor institution and how can museums fit this role? How can museums develop an identity of trust in order for this to occur? Museums are CORE: Connective, Original/Open, Reflective/Resourceful/Relevant, Essential. If you are interested in how your institution can be an integral part of your community, or already have been building on this concept at your institution or in collaboration with other organizations, consider submitting a session proposal! How do you prove that Museums are Core to Communities? Deadline: October 5, 2015


Dutchess County History
Community Calendar
With the assistance of Dutchess County OCIS, a Dutchess County History Community Calendar is now online at
www.dutchessny.gov/history
.
This calendar is reserved for events on offer from Dutchess County-based history organizations, including historic societies, historic sites, and preservation groups. This service is part of the County's continuing efforts to support and promote our shared heritage. For submission guidelines,
please click here.
NY Archives Week: October 14 - 21, 2015
New York Archives Week is an annual celebration aimed at informing the general public of the diverse array of archival materials available in the metropolitan New York City region.
Among the many activities free and open to the public will be open houses, lectures, workshops and behind-the-scenes tours of archives throughout the city. These special events are designed to celebrate the importance of historical records and to familiarize interested organizations and the public with a wealth of fascinating archival materials illuminating centuries of New York City history and culture. For event listings, visit:
Writing About Place Contest
Teaching the Hudson Valley
would like children from all grade levels to tell them about the places in the Hudson Valley that have special meaning to them.
Children who live or attend school in Westchester, Ulster, Saratoga, Rockland, Rensselaer, Putnam, Orange, Greene, Dutchess, Columbia, and Albany counties are eligible.
All submissions are due at midnight on Monday, November 2 and will be considered for publication on THV's blog. The classes of three students-one each from grades 1-4, 5-8, and 9-12-will receive up to $900 to cover transportation and admission fees so they can share their place with classmates.
Call for Nominations: 2016 Martha Washington Woman of History Award
Each March, Washington's Headquarters State Historic Site selects a recipient for the "Martha Washington Woman of History Award." This award is given to a woman who has distinguished herself in the field of Hudson Valley history and is presented at the Site's annual "General's Lady" program held in March, during Women's History Month.


We know there are many women who are dedicated to sharing and preserving our history. Perhaps you know of a woman who shares her love of history with children by telling them stories, or taking them to historic sites. Is there a woman who has done research about the Hudson Valley and has shared her findings to encourage others to do the same? Do you know a woman who has used her private time or resources to preserve a landmark of historic significance? These are just a few examples of what could qualify a woman to be a candidate for the award.


Nominations must be completed and received by January 8, 2016. To access a nomination form,
click here
or call (845) 562-1195.