This series is supported by a grant from the New York State Library Conservation/Preservation Discretionary Program.
GHHN 4th Annual Membership Boat Cruise- only 5 spots left!
Join us for a scenic sunset cruise on the Hudson River on Friday, June 12th. The boat departs from West Point's South Dock at
7:30 PM
(
Boarding begins at 7:00 PM
). The event is FREE! This is our way of saying "Thank You" for all your support of GHHN. Do you know of a fellow heritage devotee who is not a member of GHHN? Bring them along as your guest and introduce them to other like-minded history enthusiasts. The boat cruise is a private event for GHHN members (and their guests) and light hors d'oeuvers and Hudson Valley wines will be served.
This year's inaugural Hudson Valley Heritage Fair was an unbridled success. The Heritage Fair was presented in cooperation with the Dutchess County Department of History, The Hudson River Valley National Heritage Area, Greater Hudson Heritage Network, New York State Parks, Recreation and Historic Preservation, the Mid-Hudson Valley Path Through History Workgroup, and a networking reception sponsored in part by Dutch's Spirits and the Museum Association of NY. With 32 exhibitors representing organizations across Dutchess, Ulster, Orange, Putnam, and Sullivan Counties, we achieved truly regional representation. We estimate that as many as 300 members of the public passed through the Heritage Fair in the space of four hours.
After the Heritage Fair, participants were treated to a thought-provoking presentation by Franklin Vagnone, Museum Anarchist and Executive Director of the Historic House Trust of NYC. With positive feedback flowing in from exhibitors and visitors alike, we look forward to making this an annual offering to provide networking and promotion opportunities for the Hudson-Catskills Path Through History Region. To see photos from the Heritage Fair, please click here.
The New York State Archives Student Research Award contest encourages students to explore the wealth of historical records held in historical records repositories in New York State. It also increases cooperation between schools and organizations that administer historical records useful for education. Please see the
Program Guidelines
for details.
Entries must be postmarked no later than July 1, 2015.
The 2015 Hudson River Valley Ramble, the premier outdoor events program of the Hudson Valley, will be held every weekend in September. Sponsorship opportunities are still available. For more on the Hudson River Valley Ramble and for information on event registration and sponsorship benefits, please visit the
Ramble website
.
Sponsorship deadlines for the 2015 Ramble are June 20 (for printed materials) and the third week of July (for tee shirts).
The registration deadline for event registration is June 18 for inclusion in the 2015 Ramble program guide.
June 12, 2015 11:30 am to 1:00 pm
Free and Open to Current NYSCA Grantees Only

The Nonprofit Revitalization Act is a landmark change in the Not-for-Profit Corporation Law of the State of New York that made sweeping changes to nonprofit governance. Many nonprofits are pleased with some pieces of the legislation (electronic voting? Yes please.) But many remain mystified (or frustrated) by the more complex pieces of the law (board & committee restructure, whistleblower and conflict of interest provisions) and to what organizations the law applies (mostly all of them.) In this webinar for grantees of the NYS Council on the Arts, NYCON's Senior Staff Attorney will provide a comprehensive overview of the Act as well as take a closer look at the various topics included in the Act that are new and have implications on compliance and board governance in general and your operations specifically. This session will provide you with an overview and a practical set of actions to take to amend your bylaws to meet the new standards of the Act.

*The first thirty (30) NYSCA Grantees who register for and attend this webinar will have access to a free copy of NYCON's Remedial Action Plan for Compliance.

A big thank you to Allison Cross at Manitoga/The Russel Wright Design Studio for hosting our SOLD OUT (!) May Behind the Scenes. We had a wonderful evening exploring Manitoga, experiencing
Stephen Talasnik's "Sanctuary" installation
and learning about Russel Wright.
To see photos from the event, click on the photo collage at right.
Greater Hudson Heritage Network's Awards for Excellence program seeks to recognize and commend exceptional efforts among GHHN members. Awards are made to projects that exemplify creativity and professional vision resulting in a contribution to the preservation and interpretation of the historic scene, material culture and diversity of the region. An announcement will be made about the application process very soon - watch your inbox!
GHHN Membership application/renewal is now online!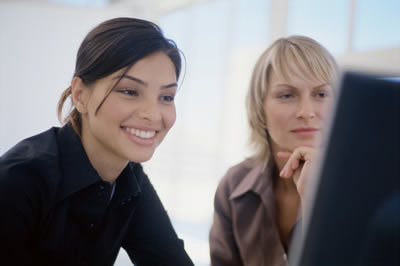 Don't miss out on exciting GHHN programs--
renew or become a member
today!
Are you looking for specialty information and don't know where to turn?
GHHN is here to help!
Executive Director
914-592-6726
Program Coordinator
914-582-3353 / 914-592-6726
Your clients are looking for you.....
Don't miss out on this great opportunity to advertise your services and expertise.
Contact us today for more information on how to be listed.
Like the content we share each month?
Join us on Facebook for more of it- including up to the minute information on programs, events, interesting articles, news, and more! Click the thumb image at left to visit our FB page.
The Conference on New York State History will be held June 18-20 at Niagara University. The Conference is an annual meeting of academic and public historians, librarians and archivists, educators, publishers, and other interested individuals who come together to discuss topics and issues related to the people of New York State in historical perspective and to share information and ideas regarding historical research, programming, and the networking of resources and services.
Dutchess Heritage Days
History Fair and Civil War Reenactment

"The 150th on the 150th"
Thomas J. Boyce Park
6420 Route 55, Wingdale, NY 12594


Returning for the third year running, Dutchess Heritage Days will offer visitors a slice of county life, focusing on the 150th New York Volunteer Infantry (The Dutchess County Regiment) on the 150th anniversary of the Civil War's end. The recreated regiment will join history organizations from around the county to explore Dutchess' role in our nation's most climactic conflict.


The reenactor camp will feature on-going demonstrations throughout the day, including marching, musket firing and children's drill with wooden muskets. The accompanying history fair will feature exhibits from historical societies and historic sites throughout the county. The event is open from 10 a.m. to 5 p.m. on Saturday and 10 a.m. to 3 p.m. on Sunday and is completely FREE of charge to the public.