Hack the Museum:
Session 1 was a great success!
Don't miss out on Session 2 - Register Today!
Hack the Museum: Session 2
Community Engagement
9:00 AM - 4:30 PM
This workshop will be offered in two locations!
April 17 - Locust Grove Estate
OR
April 20 - Wilderstein Historic Site

No matter how fantastic a new exhibit is, if the public doesn't know about it, they won't come! Community engagement is an essential step towards making your museum a beloved institution by welcoming new visitors, involving local people, and reaching out to new audiences. This workshop will review traditional marketing methods and showcase new non-traditional exhibit design approaches that feature technology to promote long-distance visitation and longevity.

Workshop Fee:
GHHN Member: $45.00
Non-member: $55.00

Fee includes light morning breakfast, informational packet and networking luncheon.
These workshops are presented in conjunction with the Dutchess County Department of History with generous funding provided by a Heritage Development Grant from the Hudson River Valley National Heritage Area.
This series of workshops is supported by a grant from the New York State Library Conservation/Preservation Discretionary Program.
SENYLRC Presents: Digital Privacy Rights and Technology Training with The Library Freedom Project
April 17, 2015

1:00pm - 4:00pm

Bard College, Annandale-on-Hudson - Laszlo Z. Bito '60 Auditorium at the Reem-Kayden Center for Science and Computation

Presented by: Alison Macrina, Watertown Free Public Library; Kade Crockford, ACLU of Massachusetts; Jessie Rossman, ACLU of Massachusetts


Cost: $15 for members of NY3R's Councils

$5 for students (register under your .edu email for the discount, or show ID at the event.)


This workshop's goal is to teach library staff about the current state of digital surveillance, our privacy rights, and technology tools that can better protect online privacy, so that you may teach this information to the public.
To learn more about what this workshop will cover and to register, please visit SENYLRC's website:
Historical records collecting repositories can use Preservation Week to connect our communities through events, activities, and resources that highlight what we can do, individually and together, to preserve our personal and shared collections.
You don't need a lot of time or money, you just
To find information, resources, templates, graphics, and ideas for celebrating Preservation Week, please visit the ALA's website at http://www.ala.org/alcts/confevents/preswk.
To see where Preservation Week events are happening near you, check out the Event Map at http://www.ala.org/alcts/confevents/preswk/events-speakers
The NEH Preservation Assistance Grant (PAG) program is tailored to smaller institutions, and is often the first step toward securing funding for future preservation initiatives. Preservation Assistance Grants help small and mid-sized institutions-such as libraries, museums, historical societies, archival repositories, cultural organizations, town and county records offices, and colleges and universities-improve their ability to preserve and care for their significant humanities collections. These may include special collections of books and journals, archives and manuscripts, prints and photographs, moving images, sound recordings, architectural and cartographic records, decorative and fine art objects, textiles, archaeological and ethnographic artifacts, furniture, historical objects, and digital materials. For more information on the grant, click here. Applications are due May 5, 2015
To access a free informational webinar on the PAG, please
click here.
Hudson River Heritage announces that a Founders' Scholarship
in the amount of $1,000 will be awarded to an eligible student who shows an interest in the study of history and/or related fields of architectural examination and preservation. Applicants must be college-bound high school seniors from the Landmark District's component school districts Hyde Park, Rhinebeck, Red Hook and Germantown, who have shown an interest in the history of the area and have demonstrated this interest through participation in related activities. Applications will be due no later than April 17, 2015. For applications visit www.hudsonriverheritage.org Applications should be submitted via email. For more information call Hudson River Heritage at 845-876-2474.

A big thank you to Sara Pasti and Wayne Lempka at the Samuel Dorsky Museum of Art for hosting our March Behind the Scenes - and a very special thanks to conservator Marie Bruno who was on hand to let us pick her brain about the art of conservation! A little spring snow didn't stop us from having a great evening!
To see photos from the event, click on the photo collage at right.
DHP Grant Deadline: April 24, 2015

2015-2016 Documentary Heritage Program (DHP) Grant Application Guidelines and Forms are NOW AVAILABLE on the NYS Archives website!

IMPORTANT: Prequalification requirement for all grant applicants! New York State has implemented a new statewide prequalification requirement for not-for-profits applying for grants. In order to be eligible to apply, all New York State grant applicants (including DHP grant applicants) are required to prequalify using the New York State Grants Gateway. The pre-qualification registration process requests information about organization's capacity, legal compliance, and integrity. This process may take up to a few weeks to complete. It is advised that you begin the prequalification registration process immediately if you are considering applying for a 2015-2016 DHP Grant
Take One Simple Step Toward Preparedness and Join the MayDay Movement!
FAIC (The Foundation of the American Institute for Conservation of Historic and Artistic Works) is proud to carry on Heritage Preservation's MayDay initiative encouraging libraries, museums, archives, historical societies, and preservation organizations to set aside May 1 to participate in MayDay. This year, make sure your institution is prepared!


FAIC is producing a free webinar on May 1 on the Connecting to Collections Care website:

"What Next? Emergency Response and Recovery for Small and Mid-sized Institutions."

FAIC will post disaster preparedness tips throughout the month of May on
Facebook
and
Twitter
. You can post about your organization's activities and see all of our posts about MayDay by using the hash tag #MayDay2015. To see tips from 2014 please
click here
.
All activities hosted by the Foundation of the American Institute for Conservation for MayDay 2015 are sponsored by Polygon Group, offering document recovery, emergency planning services, property damage restoration, and temporary humidity control across the globe.
GHHN Membership application/renewal is now online!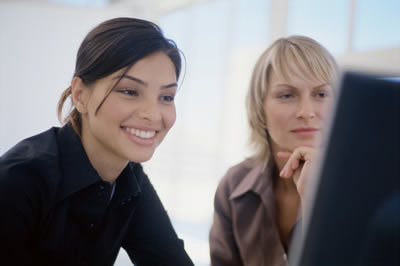 Don't miss out on exciting GHHN programs--
renew or become a member
today!
Are you looking for specialty information and don't know where to turn?
GHHN is here to help!
Executive Director
914-592-6726
Program Coordinator
914-582-3353 / 914-592-6726
Your clients are looking for you.....
Don't miss out on this great opportunity to advertise your services and expertise.
Contact us today for more information on how to be listed.
Like the content we share each month?
J
oin us on Facebook for more of it- including up to the minute information on programs, events, interesting articles, news, and more! Click the thumb image at left to visit our FB page.