Last Chance to Register for Session 1 of the Hack the Museum Workshops!
Learn how to see your collection in a whole new way! You have a treasure trove of materials hidden in your collection storage. Don't hire a consultant - let us show you low cost, DIY solutions that will utilize your resources and help you tell new stories with your existing collections. Register for a single session (Hack the Museum or the Community Engagement Session) or come for both!
**It's been a snowy winter!
In the event of snow, we have the following snow dates:

3/9 session will be held 3/13

3/11 session will be held 3/18
*Registration for the Community Engagement Sessions (April 17 or April 20) is ongoing.
GHHN was delighted to award a 2013 Conservation Treatment Grant on behalf of NYSCA to the SDMA for the conservation of one of the museum's most important 19th century paintings along with its period frame. The 1885 oil on board by George Inness, Keene Valley, Adirondacks, was conserved by Marie Bruno from Arte Artigianato Restauro, Inc. and its original period frame by Janine Lambers of Lambers, Inc.
To celebrate this accomplishment, and to shed light on the art of conservation work, The Dorsky Museum is mounting a mini photo documentation exhibition of the conservation work. Along with this mini-exhibition, the conserved painting will be on exhibit and Marie Bruno will be on hand to discuss the issues she encountered when conserving this painting and the steps she followed.
To register, click here .
The world of grants can be intimidating and confusing - there are lots of forms, required documents, and sometimes the application directions are not always clear. Or, perhaps you have been successful in one grant application and are looking for other funding opportunities. Whether you have never applied for a grant or are looking for new funding avenues to explore, this roundtable is a fantastic place to start.
Please join GHHN Executive Director Priscilla Brendler and Program Coordinator Kerry Sclafani for an informal and informational discussion about grant opportunities that are available to historical societies, libraries, archives, and museums. We'll be sharing tips and tricks we've learned along the way. We invite you to come and share your experiences and learn from your peers in the field. We hope to see you there!
To register, click here
Women's Suffrage Centennial Launch
"Women's Time and Place: New York State and Women's Suffrage, 1917-2017"
Tuesday, March 10
The Linda, WAMC, 339 Central Avenue, Albany
Meet experts Carol Faulkner, Professor of History, The Maxwell School, Syracuse University; Laura Free, Associate Professor of History, Hobart and William Smith Colleges; and Alison Parker, Professor of History, SUNY Brockport, who will discuss the necessity of commemorating the struggle for women's suffrage in New York State. Moderated by Alison Dunne, host of WAMC's 51%.
The New York Council for the Humanities brings you this event in partnership with WAMC Northern Public Radio. Underwritten by Bolton St. Johns.
Grants 4 Women! Workshop
NYCH grants & program support to help you plan for the NYS Women's Suffrage Centennial.
Wednesday, March 11
9:30 - 11:30 AM
Cultural Education Center, Albany
As the 100th anniversary of women's suffrage in New York approaches, the New York Council for the Humanities is interested in hearing from you about your ideas and plans for the centennial.
Come for the workshop, stay to mingle.
LEARN about New York Council for the Humanities' grants & programs from Lauren Kushnick & Kate Sidley.
HEAR why the Centennial matters to the New York State Museum, New York State Library & New York State Archives Partnership Trust.
MEET other arts, cultural, & community organizations from the greater Albany area who care about the New York State Suffrage Centennial.
BRING your questions and grant proposal ideas too!
After the brief presentations, there will be ample time to meet and discuss program ideas with other attendees at this workshop.
Let us know you're coming!
Workshop Sponsored by :

Library Assistant/ Technician Training Program
This certificate, non-credit, program is sponsored by NYLA in cooperation with RCLS. It is open to individuals already working or newly hired in libraries, or people interested in working in libraries.
To receive a certificate, the individual must complete the entire 18 hour program.
The course is offered on the same day over the course of three weeks (e.g. three consecutive Tuesdays), and each class is six hours long (9:00 AM - 4:00 PM).


Introduction (Day 1, morning) - March 10, 2015

Reference Services (Day 1, afternoon)
Public Services (Day 2) - March 17, 2015
Technical Services (Day 3) - March 24, 2015

The cost for the program is $215 for NYLA Members and $255 for NON-NYLA Members.


All materials and lunch each day are included in the registration fee. Click here to register.

Let's Talk About...
Processing An Archival Collection

On Demand Webinar - For Immediate Viewing!
Available through March 2015
Archival collections come in all shapes, sizes, and measures of complexity. Some arrive at your organization in good order. Most do not. Others present special conceptual and archival challenges. In this pre-recorded webinar, archivist Kerry Sclafani will teach you the basics of archival processing. After registering, you will receive a link to view a 45 minute pre-recorded webinar that covers arrangement, description, and preservation. Watch at your leisure!
Questions?
GHHN Membership application/renewal is now online!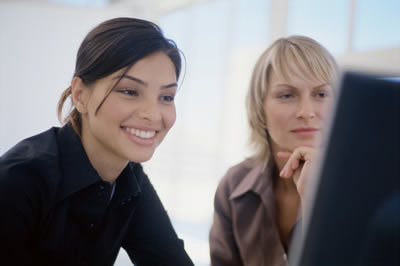 Don't miss out on exciting GHHN programs--
renew or become a member
today!
Are you looking for specialty information and don't know where to turn?
GHHN is here to help!
Executive Director
914-592-6726
Program Coordinator
914-582-3353 / 914-592-6726
Your clients are looking for you.....
Don't miss out on this great opportunity to advertise your services and expertise.
Contact us today for more information on how to be listed.
The NEH Preservation Assistance Grant (PAG) program is tailored to smaller institutions, and is often the first step toward securing funding for future preservation initiatives.
Preservation Assistance Grants help small and mid-sized institutions-such as libraries, museums, historical societies, archival repositories, cultural organizations, town and county records offices, and colleges and universities-improve their ability to preserve and care for their significant humanities collections. These may include special collections of books and journals, archives and manuscripts, prints and photographs, moving images, sound recordings, architectural and cartographic records, decorative and fine art objects, textiles, archaeological and ethnographic artifacts, furniture, historical objects, and digital materials. For more information on the grant, click here. Applications are due May 5, 2015
To access a free informational webinar on the PAG, please
click here.
Like the content we share each month?

Join us on Facebook for more of it- including up to the minute information on programs, events, interesting articles, news, and more! Click the thumb image at left to visit our FB page.
Conference Theme: MUSEUMS MEAN BUSINESS
For more information about the conference, please click here