Don't Forget! Important Reminder!
The 2015 Conservation Treatment Grant Program Deadline Has Changed!
Reminder! The Conservation Treatment Grant Program deadline has changed from June 1 to

MARCH 2, 2015.
Please contact GHHN with any questions.
Click on the image below to watch a pre-recorded 15 minute webinar on the application process for the Conservation Treatment Grant Program.
The 2015 Conservation Treatment Grant Program, administered by Greater Hudson Heritage Network (GHHN), on behalf of the
New York State Council on the Arts
(NYSCA),
provides support for treatment procedures to aid in stabilizing and preserving objects held in collections of museums, historical, and cultural organizations in New York State. The work must be performed by, or under direct supervision of, a professional conservator.
What We Fund: Support of up to $7500 is available for conservation treatment of paintings, works on paper, textiles, furniture, frames, sculptures, historical, ethnographic, and decorative objects owned by eligible organizations. Funding is also available for treatment costs for supports, frames, stands and mounts that are integral to the treatment of the object.


What We Do Not Fund: Grant will not support treatment of archival collections. Grant will not support staff salaries. Funds are not available for preventative care, re-housing or re-formatting of objects, purchases of storage furniture, or upgrading environmental systems.
Applications will be accepted from non-profit museums and historical organizations or other cultural institutions that own, care for and exhibit collections to the public. Organizations may submit only one request, which may involve a single object or a group of related objects, all owned by the applicant institution.

For more information on the Conservation Treatment Grant Program, including grant guidelines, required application forms, and listings of past grantees, please visit our website at www.greaterhudson.org
For information on selecting a conservator for your project, please contact the American Institute for Conservation of Historic and Artistic Works (AIC):
NEW APPLICATION DEADLINE!
The Hudson River Valley National Heritage Area announces the availability of $50,000 in matching funds through its 2015 Heritage Development Grant Program. Grants will fund projects that support programming, interpretation, and marketing of the Hudson River Valley's heritage and historic sites.
Applications are available at:
Application Deadline: February 6, 2015
New Year's Resolutions for Your Nonprofit
Library Assistant/ Technician Training Program
This certificate, non-credit, program is sponsored by NYLA in cooperation with RCLS. It is open to individuals already working or newly hired in libraries, or people interested in working in libraries.
To receive a certificate, the individual must complete the entire 18 hour program.
The course is offered on the same day over the course of three weeks (e.g. three consecutive Tuesdays), and each class is six hours long (9:00 AM - 4:00 PM).


Introduction (Day 1, morning) - March 10, 2015

Reference Services (Day 1, afternoon)
Public Services (Day 2) - March 17, 2015
Technical Services (Day 3) - March 24, 2015

The cost for the program is $215 for NYLA Members and $255 for NON-NYLA Members.


All materials and lunch each day are included in the registration fee. Click here to register.
NYS Conservation/Preservation Grants
There are two important requirements for grant applicants this year. More information is available about these requirements within the grant application.
All applicants are required to comply with NYSED's Minority and Women-Owned Business Enterprises (M/WBE) participation goals for this grant.
http://www.esd.ny.gov/mwbe.html
New York State has implemented a prequalification requirement for not-for-profit entities applying for grants. In order to be eligible to apply for an award under this grant, any not for-profit entity who is the lead applicant must prequalify using the Grants Gateway.
http://grantsreform.ny.gov/grantees
The New York State Program for the Conservation and Preservation of Library Research Materials provides $500,000 in law each year for preserving materials in the collection of libraries, archives, historical societies and similar agencies. The grant awards for 2015-16 will be limited to a minimum of $2,500 and a maximum of $40,000.
Grant applications must be received by 5 pm January 30, 2015
.
New Pilot Grant Program!
The New York State Council on the Arts (NYSCA) has provided $102,000 to be distributed by the Museum Association of New York between January 1, 2015 and June 30, 2015. During this period we will offer "Mini-Grants" and "Travel Grants."
This new, pilot program replaces the Grants for Museum Advancement: Get Ready, Get Set, Go!
Travel Grants
provide museum staff and volunteers the opportunity to expand their horizons through the support of travel to other museums or professional conferences and workshops. Institutions may apply for grants of up to $1,000 to support travel and/or registration fees for single or multiple participants between January 1 and June 30, 2015.
Click here for more information on Travel Grants.

Circuit Rider Program Extended!
Visits available until 10/1/15!
Let's Talk About...
Processing An Archival Collection

On Demand Webinar - For Immediate Viewing!
Available through February 2015
Archival collections come in all shapes, sizes, and measures of complexity. Some arrive at your organization in good order. Most do not. Others present special conceptual and archival challenges. In this pre-recorded webinar, archivist Kerry Sclafani will teach you the basics of archival processing. After registering, you will receive a link to view a 45 minute pre-recorded webinar that covers arrangement, description, and preservation. Watch at your leisure!
Questions?
COMING THIS MARCH & APRIL!
Look for a postcard announcement with registration information soon!
This series of workshops are presented in conjunction with the Dutchess County Department of History with generous funding provided by a Heritage Development Grant from the Hudson Valley National Heritage Area.
SAVE THE DATE!
at the Samuel Dorksy Museum of Art at SUNY New Paltz!
GHHN Membership application/renewal is now online!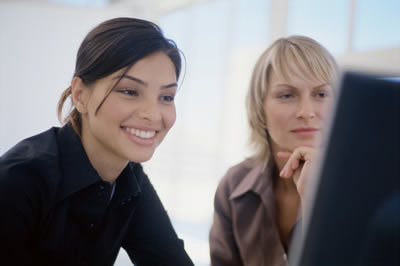 Don't miss out on exciting GHHN programs--
renew or become a member
today!
Are you looking for specialty information and don't know where to turn?
GHHN is here to help!
Executive Director
914-592-6726
Program Coordinator
914-582-3353 / 914-592-6726
Your clients are looking for you.....
Don't miss out on this great opportunity to advertise your services and expertise.
Contact us today for more information on how to be listed.
JOB CORNER
Office and Program Manager, part-time -
Mount Gulian Historic Site, Beacon, NY.

As office manager, responsibilities will include interacting with the public, administrative tasks, management of social media, and database management. As program manager, will be responsible for the creation and implementation of public programming for children and adults and for assisting in the sponsorship and marketing of programs.
For full listing, please visit www.greaterhudson.org/job-listings.html
Education Consultant Wanted!

Schuyler Mansion State Historic Site NYS Office of Parks, Recreation and Historic Preservation
The Accused: Slavery and the Albany Fire of 1793 Resource Guide
We seek an individual with extensive experience in developing educational materials to help us package primary and secondary resources for middle school, high school and college age students. The consultant will prepare and deliver a finished resource guide with age-appropriate lesson plans and suggested exercises, historical content, and supplementary materials that target middle school, high school, and entry level college students for publication on the Friends of Schuyler Mansion website and in hard-copy form. Successful applicants should have extensive knowledge of common core guidelines and a minimum of 5 years of experience developing lesson plans or educational programs. A strong background in history and familiarity with primary research is also desired.
For full job description,
please click here.
SAVE THE DATE!
Conference Theme: MUSEUMS MEAN BUSINESS
Registration opens on 1/30/15!
For more information about the conference, please click here
Call for Proposals!
The Conference on New York State History is now seeking proposals for the 2015 event at Niagara University (June 18-20).
Presentations may consider any aspect of New York State's history, throughout any time period. We're especially interested in proposals that highlight how partnerships between historical and cultural organizations can promote better public understanding of history. Proposals should include a completed proposal form, found at www.nysha.org/cnysh and a description of presentation, including a brief discussion of sources, methodology, and argument (300-word maximum).
For more information, please visit http://www.nysha.org/nysha/for_teachers/cnysh