Behind-the-Scenes Networking Events Are Back!
Friends of Historic Kingston
Fred J. Johnston Museum
Friday, September 12
5:30 PM - 7:30 PM
You are invited to attend the September Behind-the-Scenes Networking event hosted by
Friends of Historic Kingston
in Kingston, NY. This is a unique opportunity during which GHHN members and friends can come together to enjoy a relaxing evening of conversation, discovery, food and drink, and camaraderie! We'll be able to visit the Friends' 1825 Fred J. Johnston Museum, which is filled with 18th and 19th century antiques.
We'll also take a special look at the current exhibit. The Friends' most ambitious annual exhibition ever, Kingston-The IBM Years spotlights some of IBM's signature achievements during its 40-year stay in Ulster County, including the SAGE air defense system and System/360 mainframe, but with an equal focus on the people who worked for the computer giant and the lives and neighborhoods they created for themselves locally.
The exhibit includes one of the earliest electric typewriters produced in Kingston, and rare vintage photographs of the SAGE project, the testing floor for the System/360 mainframe and the typewriter assembly line. IBMers have lent their employee badges and scrapbooks filled with memories of promotions, work dinners and off-site training.
Join project director Ward Mintz for a tour of the exhibit as well as a discussion of challenges that arose in the course of the exhibit's creation: getting people to embrace post-World War II history as history, doing an exhibition when virtually no scholarship exists, and finding suitable visuals to use!
Bring a friend to introduce to them to GHHN and include your staff so they may benefit from this enriching experience!
Friday, September 12
5:30 PM - 7:30 PM
Sign up early--
Previous Behind the Scenes events sold out!
There is a $10 requested donation to cover hospitality.
We look forward to seeing you there!
GHHN'S 3rd Annual Membership
Appreciation Boat Cruise
a great success!
Thank you to our hosts

The West Point Museum

for their generous hospitality!
2014 Conservation Treatment Grant Awardees Announced!
Greater Hudson Heritage Network is awarding $104,000.00 in conservation treatment grants to 24 organizations, located in 18 counties of New York, in association with the New York State Council on the Arts (NYSCA), a state agency.

From the eastern end of Long Island to the shores of Lake Erie, these funds will provide treatment by professional conservators to aid in stabilizing, preserving, and making accessible to the public an array of unique objects in collections of New York States' museums, historical and cultural organizations of all sizes.

From New York City to the Adirondack foothills, 2014 grants will support conservation needs of the many types of artifacts typically found in art and history museums throughout New York State, including WWII duffel bag, fire helmet, Civil War Infantry banner, paintings, architectural elements, Iroquois deer hide leather coat, drawings and sketches, embroidery samplers, Civil War frock coat and kepi, marble bust, works on paper, and decorative arts.

Grants are awarded for prioritized, urgently needed conservation of objects that, once treated, will impact public interpretive programs, exhibitions and education.
This year 47 grant applications were received at Greater Hudson Heritage Network from institutions from 31 counties in New York State, requesting an aggregate of $248,546.17 in grant support. In all, requests were made for the treatment of 113 objects of which 24 awards totaling $104,000.00 were recommended by a peer panel of conservators, curators, and museum professionals. Of the 24 institutions that received funding 17 received full funding, 7 received partial funding. 2014 Conservation Treatment Grant awards range from $1,180.00 to $7,500.00.

The Archivists Round Table of Metropolitan New York, Inc. (A.R.T.), along with hundreds
of organizations in the archives
community across New York State,
will celebrate the

26th Anniversary of

New York Archives Week

,

October 5-11, 2014

, with special commemorative activities throughout the New York City metropolitan area. New York Archives Week is an annual celebration aimed at informing the general public of the diverse array of archival materials available in the Metropolitan New York City region.

Among the many activities free and open to the public will be open houses, lectures, workshops and behind-the-scenes tours of archives throughout the city. These special events are designed to celebrate the importance of historical records and to familiarize interested organizations and the public with a wealth of fascinating archival materials illuminating centuries of New York City history and culture. To see a listing of planned events or to submit your own event, please visit http://www.nycarchivists.org/nyaw

Need collection care assistance?
We'll come to you! For FREE!
What is a circuit rider? Historically, the term referred to clergy who traveled to minister to settlers and congregations. Our "Circuit Riders" are a team of statewide trained professionals in the field of collection management and conservation - who will come to you! The site visits are available to historic houses, museums, historic sites, historical societies, libraries, and archives. Circuit Riders will discuss various areas of stewardship with you, and help identify your specific collections issues including but not limited to:
* Collection Policy & Procedures
* Disaster Preparedness Plans
* Environmental Controls & Monitors
* Storage Solutions
* Any other issues regarding Books & Paper, Photographs, Ceramics, Metal & Wooden tools, Archaeological & Ethnographic Artifacts, Furniture, Paintings, Decorative Arts, and Textiles.
Best of all, the service is completely FREE! Don't miss out on this fantastic opportunity--Circuit Rider Program ends on OCTOBER 1!
Apply today at
www.c2cnys.org/circuit-rider-program.html
Questions? Call 914.592.6726 or email [email protected]
September 6-7, 13-14, 20-21, and
The Hudson River Valley National Heritage Area presents its
2014 Annual Hudson River Valley Ramble,
each weekend in September. Now in its 15th year, the Hudson River Valley Ramble brings people outside to enjoy the Valley's distinct cultural heritage and scenic beauty during the Northeast's most beautiful time of the year. Events include guided hikes, cycling and kayaking tours, historic site walks, festivals and river explorations. With more than 200 events being offered this year, there is something for everyone.
The Ramble is produced by the Hudson River Valley Greenway and National Heritage Area in partnership with nearly 200 organizations that host Ramble events.
Care and Handling of Scrapbooks
This live, online webinar presented by the Northeast Document Conservation Center will cover the issues to consider in providing the best level of care for scrapbook collections.
The webinar introduces the structure of scrapbooks, types of materials commonly found in them, methods of attachment, and the implications for preservation and conservation. Low-cost, in-house preservation approaches are discussed.
The webinar is free, but priority registration goes to those who are in

the NY3Rs regions that are sponsoring the webinar - as well as GHHN members. Registration will be available soon - watch your inbox for announcement!
GHHN Membership application/renewal is
now online!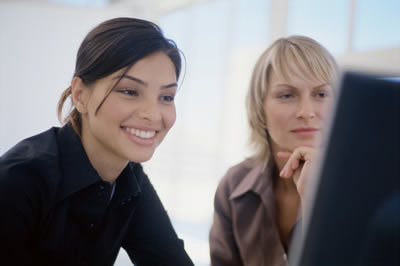 Don't miss out on exciting GHHN programs--
renew or become a member
today!
Are you looking for specialty information and don't know where to turn?
GHHN is here to help!
Executive Director
914-592-6726
Program Coordinator
914-582-3353 / 914-592-6726
Your clients are looking for you.....
Don't miss out on this great opportunity to advertise your services and expertise.
Contact us today for more information on how to be listed.
Apply to Host Shakespeare's First Folio!
The American Library Association Public Programs Office, in collaboration with the Folger Shakespeare Library and the Cincinnati Museum Center (CMC), invites applications for public, academic and special libraries, small museums, historical societies, and other cultural venues for the traveling exhibition Shakespeare and His First Folio. As part of the international events planned for 2016 in observance of the 400th anniversary of William Shakespeare's death, the exhibition will be displayed at one site in all 50 United States, the District of Columbia, Puerto Rico, and the U.S. Virgin Islands. The traveling exhibition and tour are funded by a major grant from the National Endowment for the Humanities to the Folger Shakespeare Library and may
include support from corporate sponsors. Fifty-three sites will be selected to present the First Folio and its accompanying panel exhibition in their communities for a period of
four weeks.
Shakespeare and His First Folio explores one of the most important books in the world, Mr. William Shakespeares Comedies, Histories, &
Tr
agedies, which was published in 1623, and is commonly
known as the First Folio. This book was a landmark publication in terms of the preservation and editing of Shakespeare's plays, as well as the larger history of book printing and ownership. Its supreme importance in English literature and language, and the varied histories of the surviving individual copies, make the story of this book irresistible. To apply to be a host site, please visit:
https://apply.ala.org/shakespeare/guidelines

Deadline: October 24, 2014