GHHN'S 3rd Annual Membership
Appreciation Boat Cruise rescheduled for

August 8!
*IMPORTANT**

If you registered for the original date, you WILL need to register again. We are sorry for the

inconvenience.
Please join us for a scenic sunset cruise on the Hudson River on Friday, August 8th. The boat departs from West Point's South Dock at 6:00 PM (Boarding begins at 5:30 PM). The event is FREE! This is our way of saying "Thank You" for all your support of GHHN. Do you know of a fellow heritage devotee who is not a member of GHHN? Bring them along as your guest and introduce them to other like-minded history enthusiasts. The boat cruise is a private event for GHHN members (and their guests) and light hors d'oeuvers and Hudson Valley wines will be served.
Boat seating is limited, so register now!
Thank you to our hosts

The West Point Museum

for their generous hospitality!
WHAT DOES THIS MEAN FOR YOU?
As of July 1, 2014, GHHN will no longer be providing DHP services. This means the workshops, training sessions, site visits and technical assistance provided by GHHN and the DHP to historical records holding repositories in the Hudson Valley will no longer be supported by the New York State Archives.
Kerry Sclafani will no longer be the Regional Archivist for the Hudson Valley Region. She will, however, continue her work as GHHN Program Coordinator two days a week. Starting July 1, she can be reached at [email protected]
We at Greater Hudson Heritage Network have been honored to provide DHP services to the historical records holding repositories in the Hudson Valley area (Columbia, Dutchess, Greene, Orange, Putnam, Rockland, Sullivan and Ulster counties) for the past 14 years. We would like to thank the heritage organizations in the Hudson Valley for your support of GHHN and the DHP program.
We are greatly disappointed and saddened the DHP program and its activities will no longer continue in their current format, but we are excited to see what the future holds for the DHP program.
Please click here
to see a letter from Christine Ward of the New York State Archives for more information about the changes to the DHP services.
Attention 2013 Conservation Treatment Grant Awardees!
2013 Conservation Treatment Grant Awardees have a requirement to prepare a final report on the conservation paid for with your 2013 grant. Please send the completed report to Greater Hudson Heritage Network by August 1, 2014.
However, if you have applied to the 2014 Conservation Treatment Grant program, earliest receipt of your 2013 final report would be appreciated but must be received no later than July 22, 2014
Electronic submissions will NOT be accepted.

Any questions concerning the 2013 final report to the Conservation Treatment Grant Program should be addressed to Priscilla Brendler at 914-592-6726 or e-mail at [email protected]
Need collection care assistance?
We'll come to you! For FREE!
What is a circuit rider? Historically, the term referred to clergy who traveled to minister to settlers and congregations. Our "Circuit Riders" are a team of statewide trained professionals in the field of collection management and conservation - who will come to you! The site visits are available to historic houses, museums, historic sites, historical societies, libraries, and archives. Circuit Riders will discuss various areas of stewardship with you, and help identify your specific collections issues including but not limited to:
* Collection Policy & Procedures
* Disaster Preparedness Plans
* Environmental Controls & Monitors
* Storage Solutions
* Any other issues regarding Books & Paper, Photographs, Ceramics, Metal & Wooden tools, Archaeological & Ethnographic Artifacts, Furniture, Paintings, Decorative Arts, and Textiles.
Best of all, the service is completely FREE! Don't miss out on this fantastic opportunity!
Apply today at
www.c2cnys.org/circuit-rider-program.html
Questions? Call 914.592.6726 or email [email protected]
2014 Dutchess Heritage Lecture Series
Thursday, July 10th
7:00 PM
Cunneen-Hackett Theater
12 Vassar Street, Poughkeepsie
Fergus Bordewich:
The Road to Freedom: The Underground Railroad, the Hudson River Valley, and the War Against Slavery
In the decades before the Civil War, the Underground Railroad assisted tens of thousands of fugitive slaves to safety in the northern states and Canada. The Underground Railroad was not only an epic story of dramatic escapes and individual courage. It was also the nation's first racially integrated political movement, in which both black and white Americans, both men and women, worked together for a common end. Mr. Bordewich, the author of Bound for Canaan: The Underground Railroad and the War for the Soul of America, a national history of the Underground Railroad, and other books, will speak about the history of the Underground Railroad, how it was organized, how it operated, how it survived, and how the Hudson River Valley - a major south-to-north corridor of underground activity - fit into the larger national system. He will separate the rich factual history of the Underground Railroad from the myths that have grown up around it, and show how it helped to transform and radicalize northern public opinion about both the humanity of enslaved African Americans and the institution of slavery.
The Mid-Hudson Antislavery Project will host a reception following the lecture, with refreshments graciously provided by the Poughkeepsie Ice House.
Tickets are $10 pre-order, $15 at the door, and children 16 and under are free. You may reserve tickets, including a season ticket package for all 3 upcoming lectures, by contacting the Dutchess County Historical Society at 845-47101630 or via email at [email protected]. The Dutchess Heritage Lecture Series is made possible by the generous support of the Hudson Valley Federal Credit Union, Central Hudson, and the Dutchess County Historical Society.
For more information on the program season, please visit www.dutchessny.gov/history.
Hudson River Maritime Museum's "Hudson River Day"
The Hudson River Maritime Museum's annual summer event, "Hudson River Day",
will be held on Saturday, July 19, from 11:00 am - 5
:00 pm
on the Museum's waterfront docks and courtyard campus including the Kingston Home Port and Ed
ucation Center at 50 Rondout Landing in the historic waterfront district of downtown Kingston. Various historical industries will be represented including bluestone and agriculture with traditional and innovative approaches to farming and food production. "Transition Kingston's" Gai Galitzine has provided the festival with over a dozen regional "agri-entrepreneurs" who will display their products and discuss their methods of "working with the Earth and its creatures". Riverkeeper's and Clearwater's representatives/educators will be present to discuss river ecology, education and advocacy. Among the recreational and competitive sports, rowing and kayaking will be demonstrated. Other maritime-related vendors will be present as well.
Visiting vessels include the Museum's 1898 steam tugboat "Mathilda" who proudly reigns over the courtyard and now has a public viewing port to observe her historic steam engine. A recent donation to the Museum's courtyard collection is the towboat "Alida's" restored cabin house, which is installed near "Mathilda's" propeller. The sailboat "Osprey" as well as the tugboat "Pilot" and the perriauger "Mercury" will be at dock for educational displays and discussions. A festival favorite, the authentic small steamboat "Mary Theodora", will offer brief rides on Rondout Creek on a limited, ticketed, first-come/first-served basis.For more information, please contact Lana Chassman at 845.338.0071, ext. 15 or e-mail at
[email protected]
Visit the museum's web site at
www.hrmm.org.
September 6-7, 13-14, 20-21,
and
The Hudson River Valley Ramble is an annual event series that celebrates the history, culture and natural resources of the Hudson River Valley National Heritage Area, as well as the amazing landscape, communities, and trails throughout the region. Every September, 'Ramblers' come not only from the Hudson Valley region and New York State, but from other regions of the country as well to discover the riches our Valley has to offer. Click here for more information about this year's Ramble.

GHHN IS CONNECTING YOU TO NEW YORK'S COLLECTIONS

WEBINAR SERIES FOUR:
Preservation of Digital Collections
Our next webinar is on 8/11!
This webinar series is based upon the Library of Congress Digital Preservation Outreach and Education (DPOE) program which aims to foster national outreach and education to encourage individuals and organizations to actively preserve their digital content. The multi-part webinar series will focus on how to collect, preserve, and make available significant at-risk digital contents. All webinars in this series will be taught by Mary Molinaro, Associate Dean for Library Technologies, University of Kentucky Libraries.

All Webinars Only $10 Each!
Webinar 4C: Monday, August 11, 2014
Managing and Providing Access to Digital Content
10:00 AM - 12:00 PM


Can't make the live webinar? Missed the first two webinars in the series? Not a problem! Give us a call! All our webinars are recorded - after the live webinar, all participants receive a link to the recording of the webinar - so you can watch it whenever you'd like!
Each webinar is only $10!

A priceless investment in caring for your collection...


The New York State Council on the Arts (NYSCA), a New York State government
agency, needs your help. As the agency develops its long-term plan to a
dvance the role of the arts, culture and heritage in the lives of the state's citizens, visitors and communities, it is crucial that we hear directly from the public. In this brief survey (completed in 8-10 minutes) we'd like to learn about your experiences with arts, culture and heritage, as well as the role you feel they should play in your community and the state.
Your feedback will help NYSCA's plan align with the values and priorities of the state's citizens.. Please complete the survey yourself and encourage staff and volunteers to participate as well. The survey will close on August 4th. To complete the survey, please click on the link below
GHHN Membership application/renewal is
now online!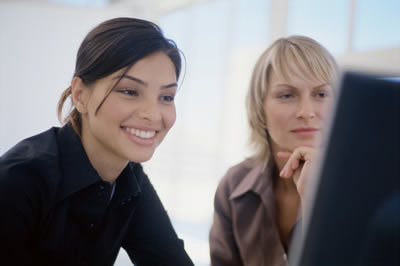 Don't miss out on exciting GHHN programs--
renew or become a member
today!
Are you looking for specialty information and don't know where to turn?
GHHN is here to help!
Executive Director
914-592-6726
Program Coordinator
914-582-3353 / 914-592-6726
Your clients are looking for you.....
Don't miss out on this great opportunity to advertise your services and expertise.
Contact us today for more information on how to be listed.
August 12- 13, 2014
Albany, NY
Uncommon Approaches to the Common Core is a conference for teachers, librarians, public historians, educators from museums, archives, historic sites and other cultural institutions. Learn how to create compelling lessons using cultural resources that meet the Common Core Learning Standards. The
Keynote speaker is Barbara Stripling, President of the American Library Association. Plenary speaker is James B. Short, Director of the Gottesman Center for Science Teaching and Learning at the American Museum of Natural History.
Registration is $50 (includes meals). Travel and lodging reimbursement at the state rate, double occupancy, is available for attendees who live more than 60 miles from Albany.

To register, please visit :
Teaching the Hudson Valley 2014 Summer Institute
Farms & Food:

Teaching the Hudson Valley from the Ground Up

July 29-31, 2014

Henry A. Wallace Education & Visitors Center
Franklin D. Roosevelt Home & Library
Hyde Park, NY

Join us for an opportunity to delve into aspects of the Hudson Valley's culture, environment, and history. This year our focus is farms and food. Workshops, panels, field experiences, and other formats offer background and content, activities and lessons for your site or classroom, and much more!

Costs: all three days: $115; two days: $80; one day: $40. Includes certificate of attendance and at least two lunches and light breakfasts. Surcharges apply for some field experiences. Fees rise after July 18.
Questions: 845-229-9116, ext. 2035.
Arline Custer Memorial Award Announcement
Presented by the MARAC Arline Custer Memorial Award Committee, this award honors the memory of Arline Custer (1909-1975), MARAC member and editor of the National Union Catalog of Manuscript Collections. The Arline Custer Memorial Award recognizes the best books and articles written or compiled by individuals and institutions in the MARAC region - the District of Columbia, Delaware, Maryland, New Jersey, New York, Pennsylvania, Virginia, and West Virginia. Individuals or institutions may submit up to two works published between July 1, 2013 and June 30, 2014.
Works must be relevant to the general public as well as the archival community. They also should be original and well-researched using available sources. In addition, they should be clearly presented, well-written and organized. Visual materials, if used, should be appropriate to the text. Preference will be given to works by archivists.
Please send two copies of each submission with a letter of nomination to the Senior Co-Chair of the Arline Custer Memorial Award Committee:
39 Harrison Avenue, Unit #8
Entries must be received by July 31, 2014.
For additional information about this award and a list of previous award winners, see the Arline Custer Memorial Award site at: